Thanks for hanging in there through this 3 part series on my struggles with adult acne. It hasn't been an easy one to talk about, but you guys have made me feel so much better. I'm happy to say that this story has a somewhat happy "ending". I'm weary to say "ending" as I don't think a story is really ever done and especially when I so harshly learned that you can go from perfectly clear skin to acne overnight, so let's just leave it at part 3.
This is a long road, but I've seen substantial progress so I'm feeling confident that things are only going up from here.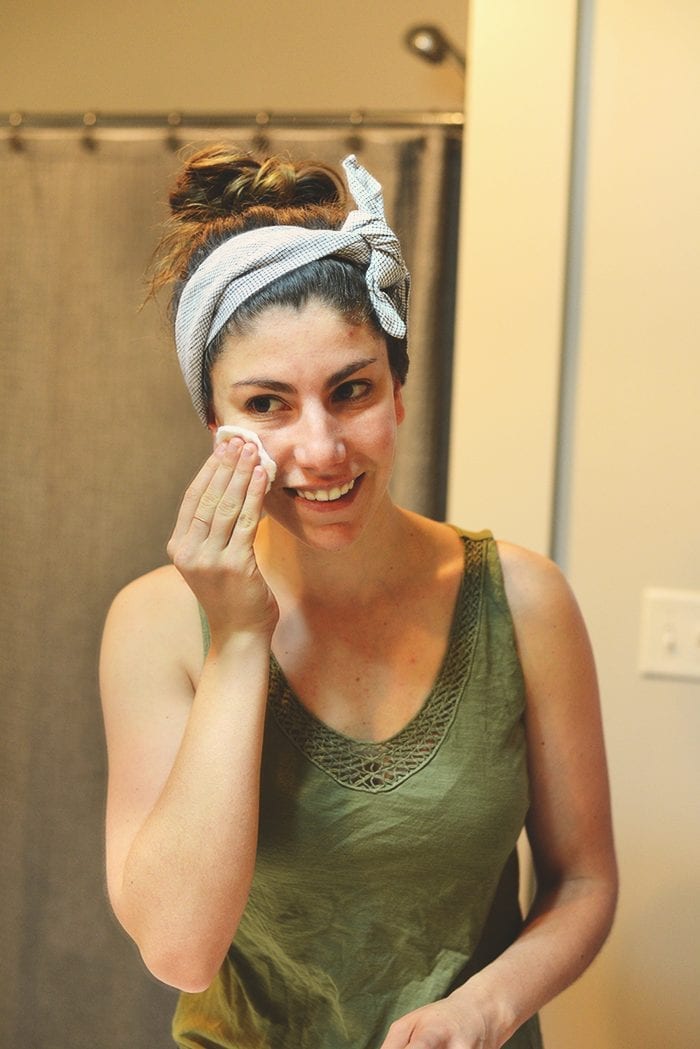 So we left off last time talking about supplements and the improvements I've seen in my skin since implementing a supplement routine. Thanks to help from my naturopath, we got a plan in place to tackle the last pieces of the puzzle and really try to get down to the bottom of my skin issues.
I mentioned briefly in last week's post that at the request of my naturopath, I had some blood work done. I'll admit that I was hopeful that something would come up, only so I had an answer to what was really going on. But in true form, the answer is never so simple. Besides a vitamin D deficiency (very common for most people in North America), nothing out of the ordinary appeared on my blood work.
Ultimately, it came down to what is likely an imbalance between my estrogen and progesterone levels. Their ratio to each other is off but this sensitivity is not something that would show up on blood work.
So basically this means that my hormones are pretty sensitive and at the moment require bit more support.
But ultimately, caring for your skin (i.e. the largest organ in your body!) is a multi-part process. Supplements are great, but there are so many things that are necessary to provide the support your skin needs. And it's a combination of factors both inside and outside that will yield the best results.
Today I want to talk about the things that have worked, what didn't work and what I've yet to explore: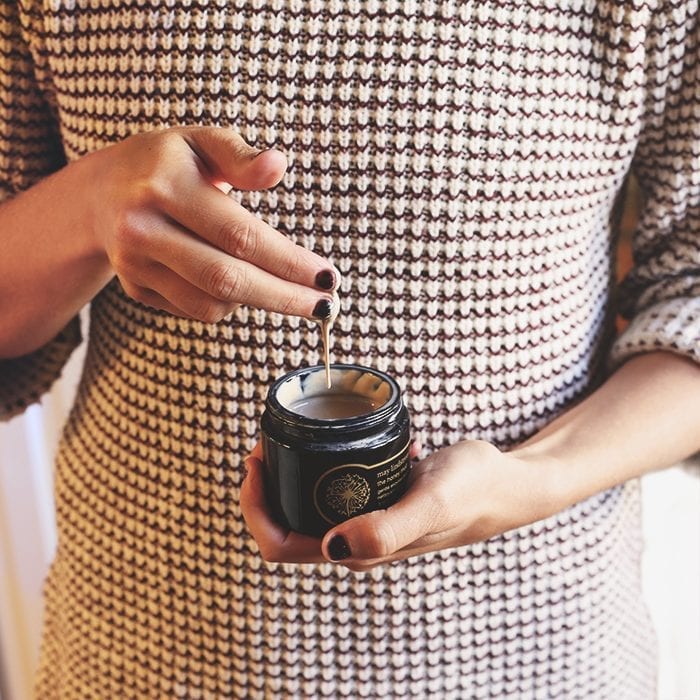 WHAT WORKED:
1. Eliminating processed foods
To begin with I rarely eat processed foods, but sometimes I found myself gorging on sugar (hello PMS) and picking out the m&ms in my trail mix. Keeping these to a minimum has definitely helped keep the breakouts at bay.
2. A LOT of water
Getting in enough water has always been a struggle of mine. My tip is to fill a litre jug of water and leave it out on the counter, then throughout the day keep pouring glasses from that. I aim to get in about 3L a day. I pee way too often but for someone with ultra dry skin, it's super important for me to hydrate.
3. Supplements
As I discussed in last week's post, having a supplement regimen has drastically improved my skin. I take zinc, b-complex, adult multi (with vitamin D) and Omega-3 Fish Oil.
4. Getting enough sleep and decreasing stress
Stress = breakouts for me. In fact my whole cycle can get thrown out of whack if I'm stressed. Prioritizing sleep and my overall well-being is one of the best ways to protect my skin.
5. A great skincare regimen
I've done a lot of experimenting over the last few years with my skincare routine. Because of my ultra dry sensitive skin, I use gentle and oil-based products to cleanse and moisturize. To be honest, it's been a process to figure out the exact formula that works for my skin and with time it's needs have changed.
Skin Essence Organics was a brand I used for a long time and I really liked their products, but eventually I was finding the rosehip oil was a bit too clogging. I then switched to province apothecary and have found certain products I love with their line. I now use mostly May Lindstrom products and while it's certainly not cheap, I'm dumbfounded by how effective they are.
Right now my skincare routine looks like this:
Cleanser: Honey Mud Cleanser from May Lindstrom for daily use and Moisturizing Oil Cleanser from Province Apothecary for when I'm removing makeup.
Toner: Botnia Toner or Kahina Giving Toner
Moisturizer: Josh Rosebrook Nutrient Day Cream in the morning and Mahalo Balm at night
Exfoliant: Skin Essence Organics Facial In a Jar used every other day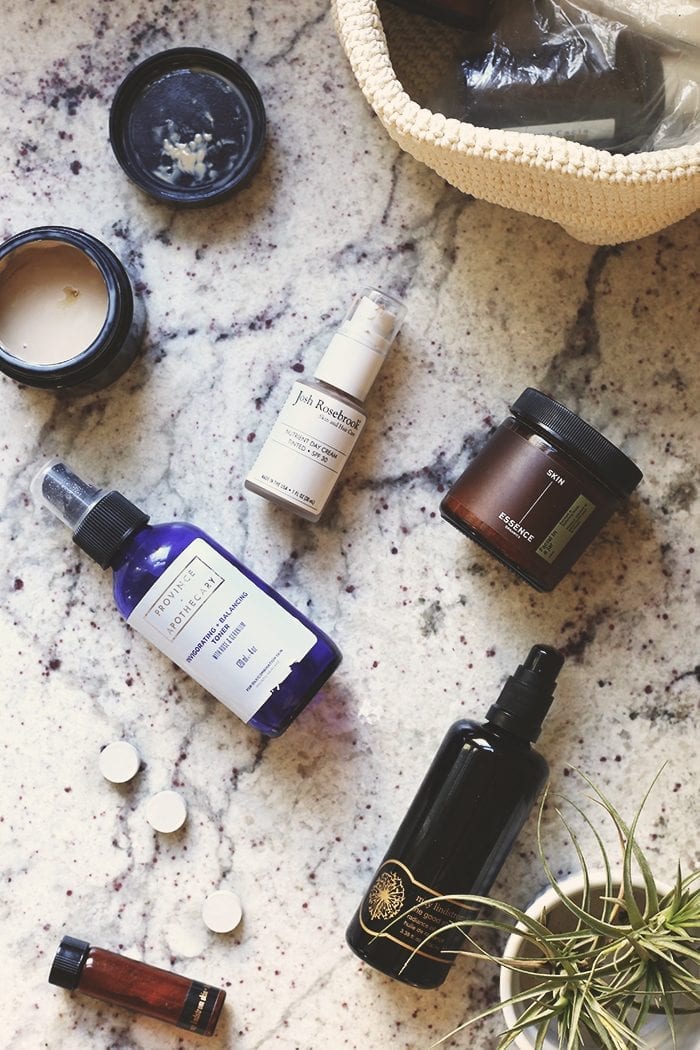 WHAT DIDN'T WORK:
1. Eliminating Dairy
I've been off and on dairy for years and while I notice I have better digestion, it doesn't seem to have any sort of effect on my skin. That being said I also eat very little dairy (some sheep's yogurt and cheese) that is usually of high quality (sorry…no kraft for me) so maybe that's why, but all in all it hasn't seemed to make any difference on my skin.
2. Birth Control
BC is what cause my acne in the first place so I wasn't about to jump back on it to try to fix the issue. I'm not anti-BC as a solution but for me the cause was more important. Just some food for thought!
3. Waiting it Out
I was literally in denial about my acne for a year and wouldn't talk to anyone about it. Poor C dealt with the brunt of it and even though he tried to be encouraging to talk to someone about it, I was convinced it would go away on its own. Spoiler alert: it didn't. We all have random breakouts every now and then but don't be ashamed to seek help when it becomes a persistent issues.
WHAT'S LEFT TO EXPLORE:
1. Eliminating caffeine + alcohol
wahhhhhhhhhh I know both can be responsible for acne, but I just don't wanna! I'm all about both in moderation, but I don't want clear skin at the sacrifice of the things that I love. I'm okay with some zits so long as I can still have my precious morning coffee and evening glass of red. These things bring me joy, but I'm willing to compromise…just not there yet!
2. A cleanse
duh duh duhhhhhhh. I will never ever eliminate all food groups, drink my weight in green juice and call it healthy. That being said, I think adding in additional juices and shakes could potentially be an option for adding an extra dose of goodness. My naturopath has suggested I try a variation on a cleanse created by Thorne. It's called "Mediclear" and for now it looks like I'd just substitute it for my regular protein powder in my morning smoothies. I'm open to the idea but haven't started yet. I'll keep you posted.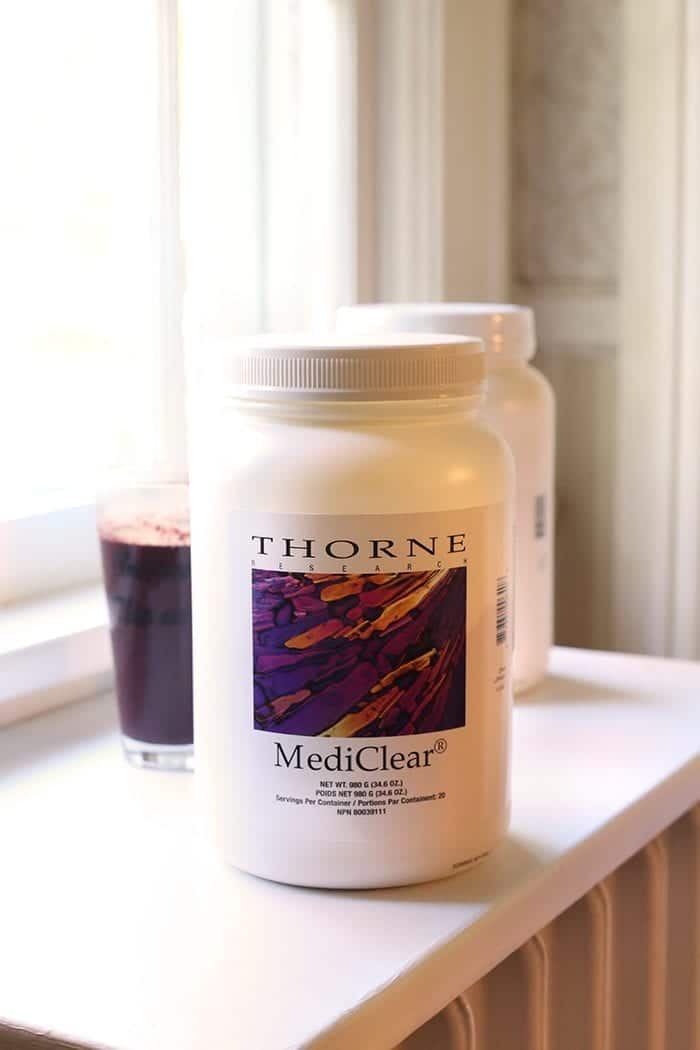 Thank you all for following along the journey. It certainly isn't over yet but I'll touch base in a few months to let you know how things are going. Feel free to reach out if you have any questions!
Don't forget to read part #1 and part #2 to get the full picture of my skin journey!
Where are you at with your skin journey? Are there any things you've tried that have worked, didn't work or you want to try?
LOVE THESE NATURAL BEAUTY TIPS? Join the THM Community!
Join 10,000+ members of the THM Community to get access to exclusive info about natural beauty, products I'm loving and how to transition to a more natural lifestyle.