As you guys know, I've been struggling with adult acne for the last few years. After years of perfectly clear skin, the universe had other plans for me and while I would prefer to not have this issue, it has introduced me to the world of all-natural skincare and the amazing benefits from it.
Before we jump in, you can catch up on my acne story here: part 1, part 2, part 3.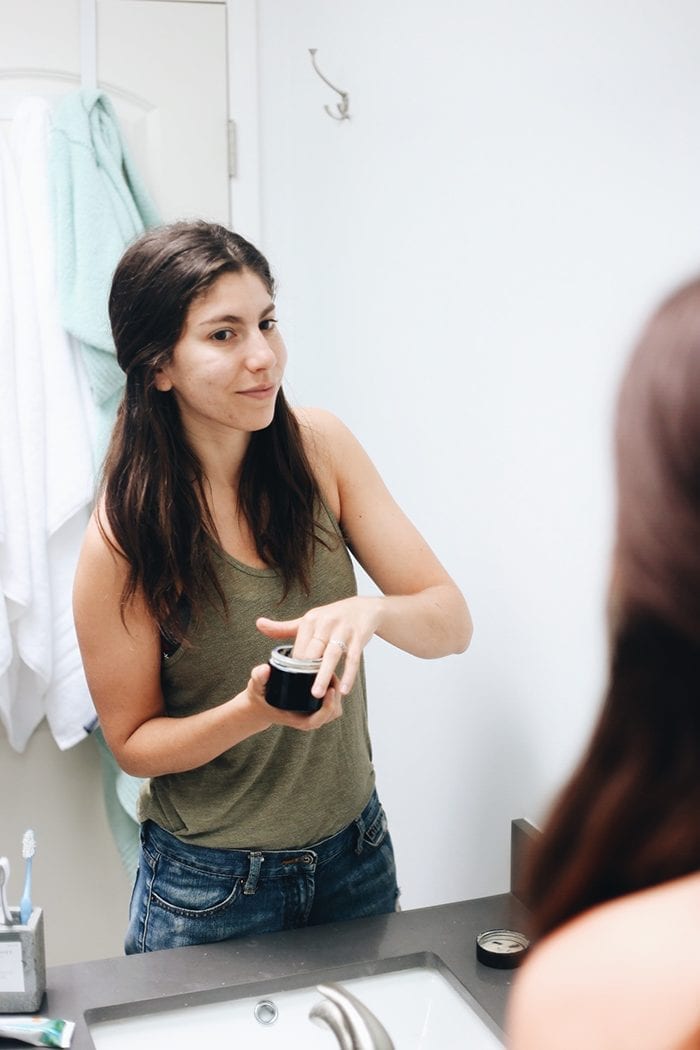 It's also made me a far more emphathetic person to people who also struggle with acne. I know the feeling of not wanting to go out in public because you, well, feel like shit. But I'm learning to embrace the struggle and rather than wallowing, become a resource for any of you who are also going through this.
I recently purged my bathroom products and realized how many I have gone through over the years trying to find products that work. Then there are others where I go through them so quickly, you'd think that all I did all day was wash my face. The list below is my list of "empties", or rather, the all-natural beauty products for acne-prone skin that I use all the time. I truly, honestly love each one of these products and could not live without them.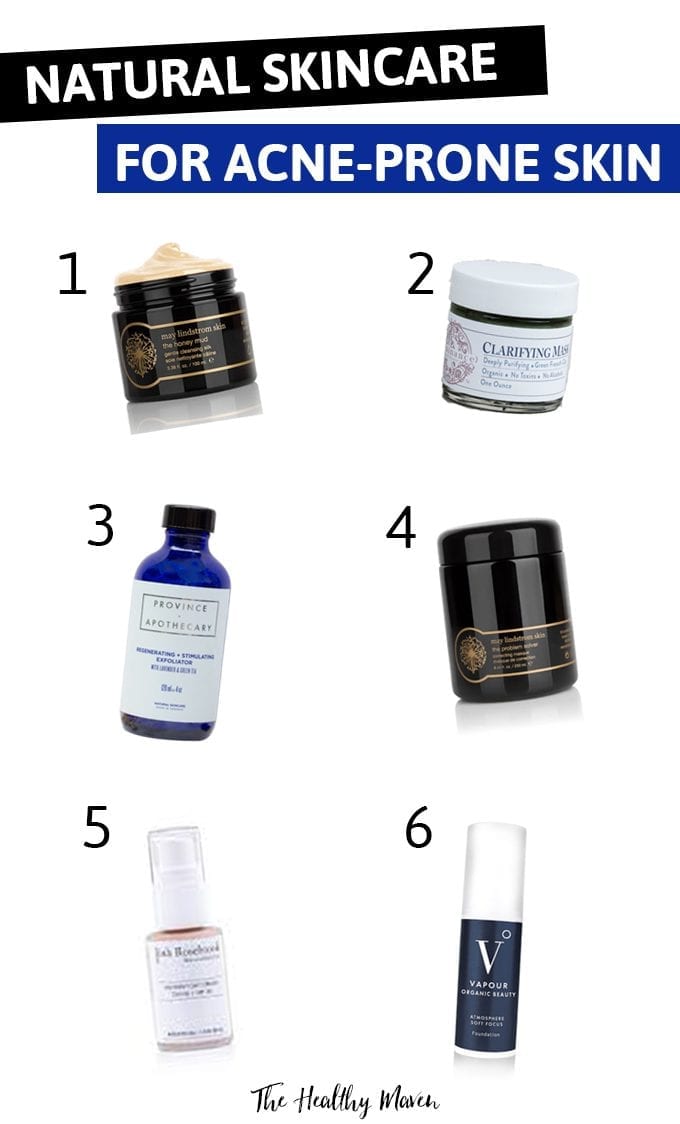 I am a total convert to washing your face with honey. I know it sounds strange, but honey is antibacterial and nourishing (hello antioxidants) and combined with clay it makes for a cleansing and gentle face wash. I have dry skin, so if I wash with a cleanser that strips away all of the moisture (you know that dry feeling after washing your face?), it feels like my face is going to fall off. This one is a bit pricey, but a little goes a long way! I also use this as a mask from time to time.
By far my favorite face mask. I love the tingly feeling I get when I use it (from the peppermint) and it truly helps reduce redness and inflammation. It's my go-to when I have breakouts or just in general-redness.
If you have acne-prone skin and aren't using an exfoliant, you need to now. I use my Province Apothecary exfoliant a couple times a week to get rid of dead skin cells and whatever other junk builds up. I have super sensitive skin so I need something gentle and theirs is the best I've used!
This is my other go-to face mask. I find this one from May Lindstrom really gets deep into my pores and brings the gunk to the surface. I'll then use the province apothecary exfoliant to remove what I can. If you invest in the jar, it actually lasts forever!
During the day I want something lighter on my skin so I reserve the oils for nighttime. This Josh Rosebrook day cream is still moisturizing, without all the heaviness and also contains 30 SPF for sun protection. I LOVE THIS STUFF.
There are days when I just don't want my acne on display so I'll use some foundation to cover it up. I start with the Vapour Primer and top it with their foundation, which provides awesome coverage but won't make you break out. If you're looking for an all-natural foundation, this one is for you.
Of course, so much of what is going on with our skin has to do with what we're putting in our body, not just what we put on it. Here are the supplements I take that I've actually found to help my skin:
Zinc
Omega-3 Fish Oil
Probiotic
When I remember: Vitamin D, Vitamin B + an Adult Multivitamin
And last but not least, drink SO MUCH water. On days when I forget, my skin feels like it's totally dried up into a prune and after a couple days of minimal hydration I'm pretty much guaranteed to break out. Get a litre water bottle and aim to drink 3 a day. You will see the difference.
LOVE THESE NATURAL BEAUTY TIPS? Join the THM Community!
Join 10,000+ members of the THM Community to get access to exclusive info about natural beauty, products I'm loving and how to transition to a more natural lifestyle.