Made with nuts, dried and fresh fruit, almond milk and rolled oats, you will quickly discover why this is the best ever bircher muesli! Just whip up the night before, place in the refrigerator and you have breakfast waiting for you in the morning.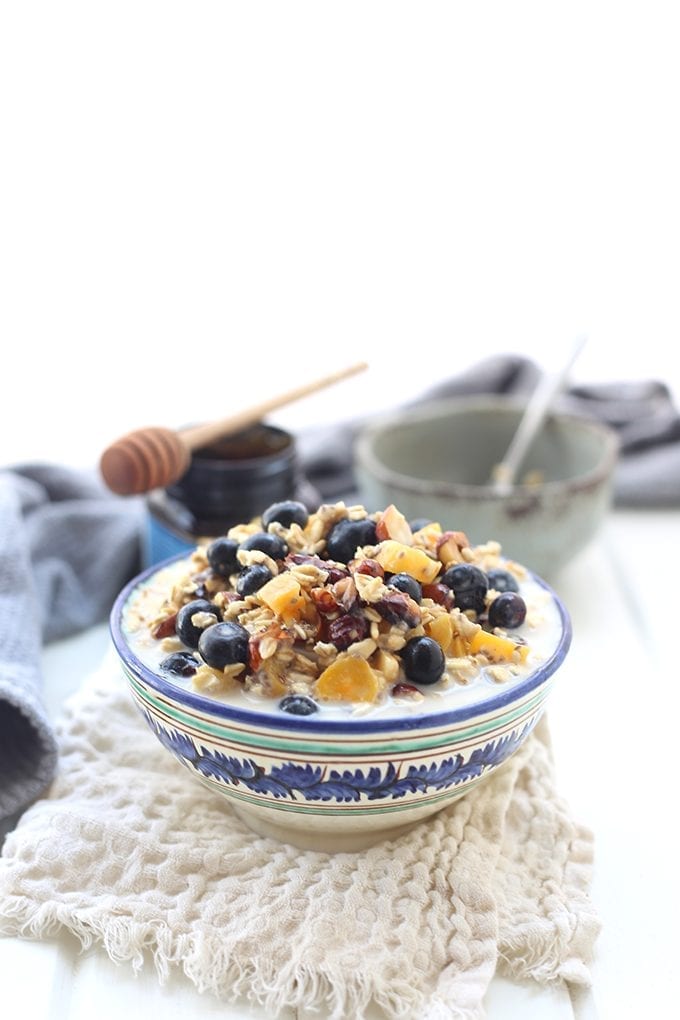 This recipe has been a long time coming. It's probably one of my favourite breakfasts EVER, but unless you purchased my healthy breakfast ecookbook, you've likely never heard me talk about it.
To be honest, I was a bit self-conscious about sharing it because I thought you guys wouldn't read a post/recipe for something you've probably never heard of.
But kind of like my newfound YouTube stardom, I decided to throw caution to the wind and JUST DO IT.
And man am I glad that I did.
How To Make Bircher Muesli:
Even though I've come decades in tackling my self-doubt, it's still something I do and probably will forever struggle with. I've found that the best way to deal with it is to just say "f*ck it!" and do it anyway. I know that this is completely unhelpful advice, but that's been my most effective strategy thus far.
That is precisely how today's post came about. It's so easy as a blogger to get trapped in the cycle of only creating recipes you know will "go viral". I've actually talked about this before and it's the main reason why it's taken me over 2 years to post this recipe.
I know that many of you have no idea what Bircher Muesli is. For the record, it's kind of a fusion between overnight oats and cereal…or just watch the video. The fact that it isn't a common recipe or something that people are often searching for meant that I didn't think it was worth sharing.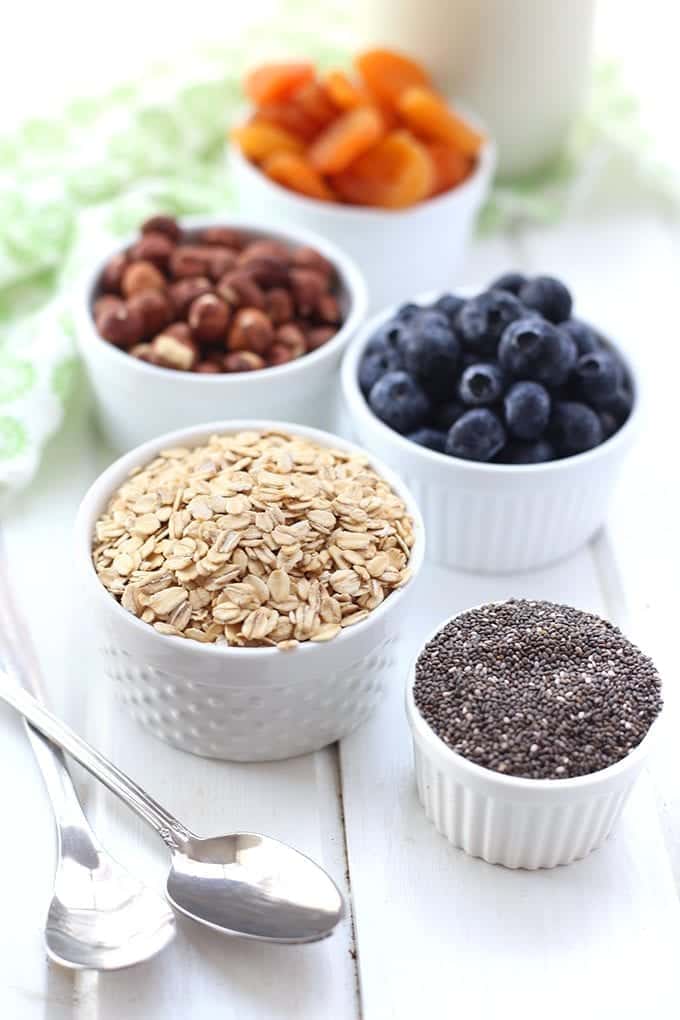 At the same time, I've eaten this recipe for breakfast pretty much every single day for the last month or so. It's so easy, delicious and healthy that I almost feel bad I've kept it from you.
Same goes for YouTube. It's something I've been wanting to tap into for a long time. I want to connect with all of you more personally, and for as much as the pretty pictures make you salivate, I think seeing step-by-step how to make a recipe can ease your worries when it actually comes to tackling the kitchen.
At the end of the day, I have no idea how many of your lives I affect. Maybe none of you care about bircher muesli, or seeing my awkward face on video. But if I could make one person's breakfast a little bit easier (or more entertaining…), then I've done my job.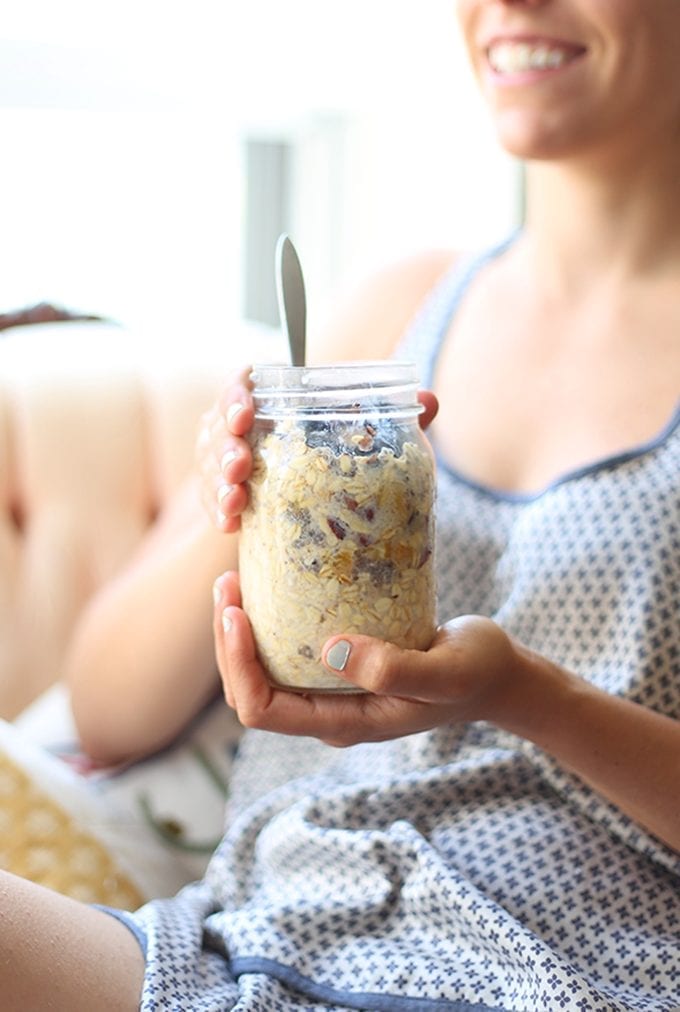 This is what I've been keeping in mind as I begin to explore the great big world of video. It's not about how many people are watching them, but how much value I can bring to whoever is watching.
I was chatting with Nikky about this last weekend; how starting something from scratch, like a YouTube channel is incredibly humbling. I'm reminded that not everything I create will be seen by thousands of people, in the same way that it used to be when I started this little space of mine. The whole goal was to help inspire people to lead a healthier, more balanced lifestyle.
So in those moments of self-doubt I remind myself why I show up everyday and then say "f*ck it!". Because in the end, what do I have to lose?
Also for those of you wondering – Bircher Muesli is much more common in Europe where it's frequently eaten for breakfast. For those of you in North America it's very similar to overnight oats but just a bit more liquidy. I highly encourage you to try out bircher muesli if you haven't already!
Print
The Best Ever Bircher Muesli

JOIN THE THM NEWSLETTER
Join 20,000+ members of the THM Community to get access to exclusive recipes, healthy lifestyle tips and behind-the-scenes news from our team!