A childhood classic made-over using healthy, vegan double chocolate cookies and non-diary frozen dessert as the filling. These Vegan Ice Cream Sandwiches are the perfect afternoon summer treat or filling vegan dessert!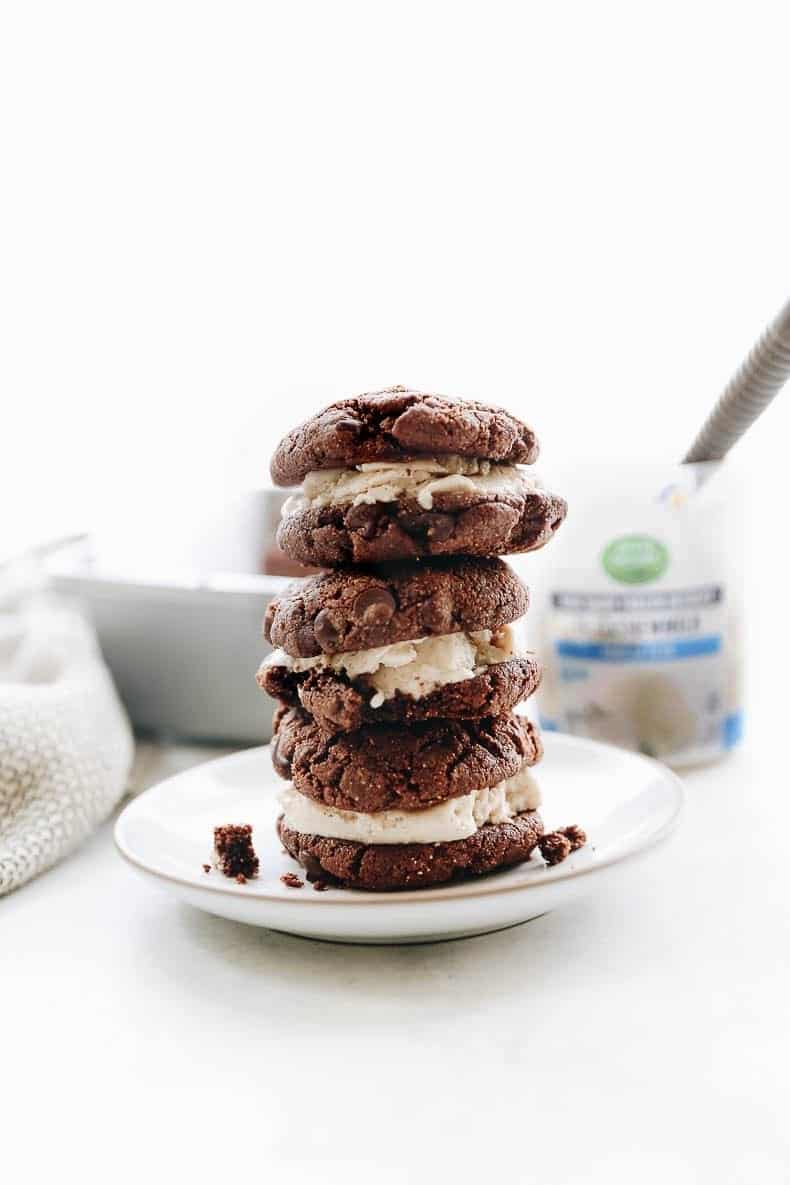 We all have those classic childhood desserts. The ones that bring you back to summer evenings where the days seem to last forever and only end with a little dirt under your fingernails. I know I find myself nostalgic for those days all too often.
To be fair, life is good. Really good. But I can't help but miss those humid summer days where I did dumb things like rollerblade down a hill with only one rollerblade on (I have the scar on my knee to prove it) and jump 12 feet out of a treehouse (fortunately don't have any scars to prove this one). There were lemonade stands where I attempted to sell chives from Mama Maven's garden for 5 cents a pop and blisters on my hands from too many attempts at the monkey bars. There was a smell too. It was the smell of sweat and fun and clothes that were undoubtedly covered in mud. Those were the days!
Nowadays I'm pretty sure I'd be mortified to go out in public with that same smell and well, my daredevil days are unfortunately (or fortunately) behind us. Those humid days are long gone here in San Francisco, but I still live for those long summer nights.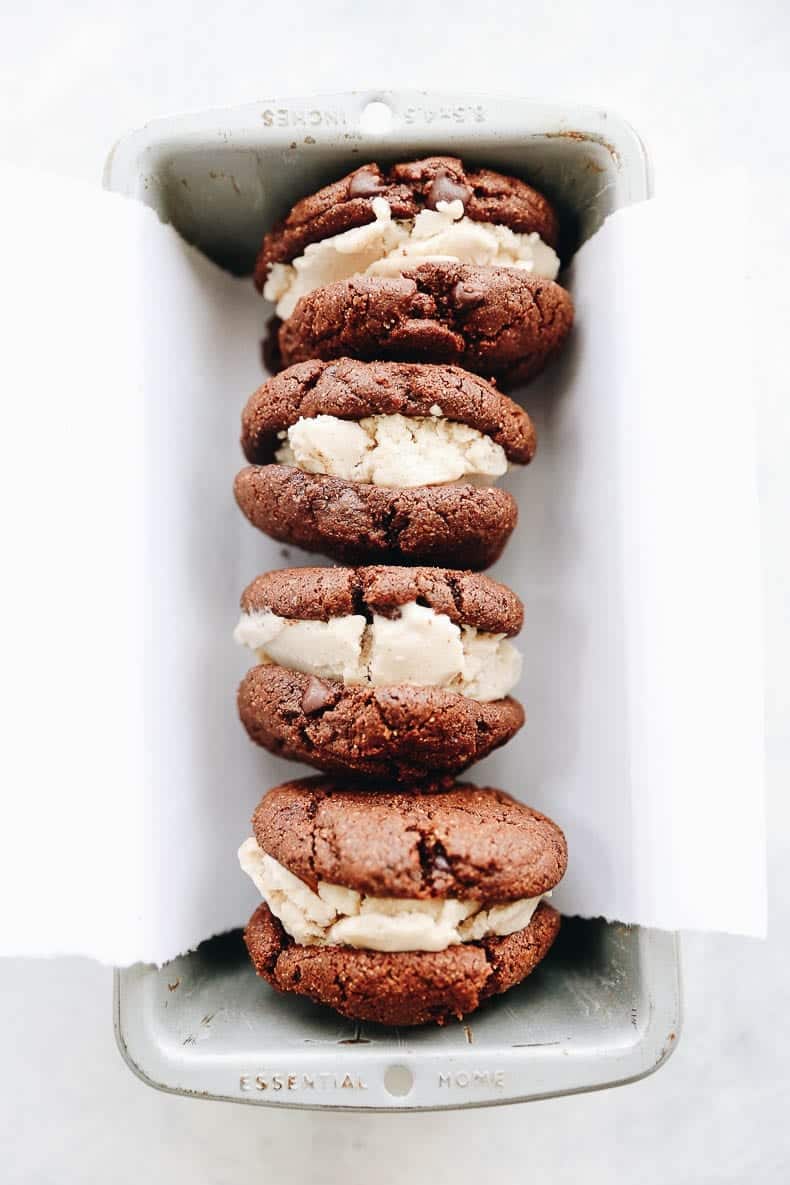 A few weeks ago we gathered for family dinner in Alamo Square to celebrate the summer solstice. I love C's family not only because they're 100% committed to weekly family dinner, but also because they legitimately celebrate the solstice. C even calls our Christmas tree a "Winter Solstice Tree". We came, we gathered, we ate delicious falafel from The Mill and we finished the evening with dessert.
To be fair, by the time the sun went down at 9:00 PM it was freezing (typical SF problems…) so ice cream wasn't in the books but as I sat watching the sun go down my mind was immediately brought back to those times sitting in our backyard eating ice cream sandwiches.
These days my ice cream sandwiches look more like these vegan ice cream sandwiches made with a gluten-free double chocolate cookie and Open Nature® Non-Dairy Frozen Dessert but the premise is still the same! Potentially more delicious…but shhhhh don't tell my 8 year old self that!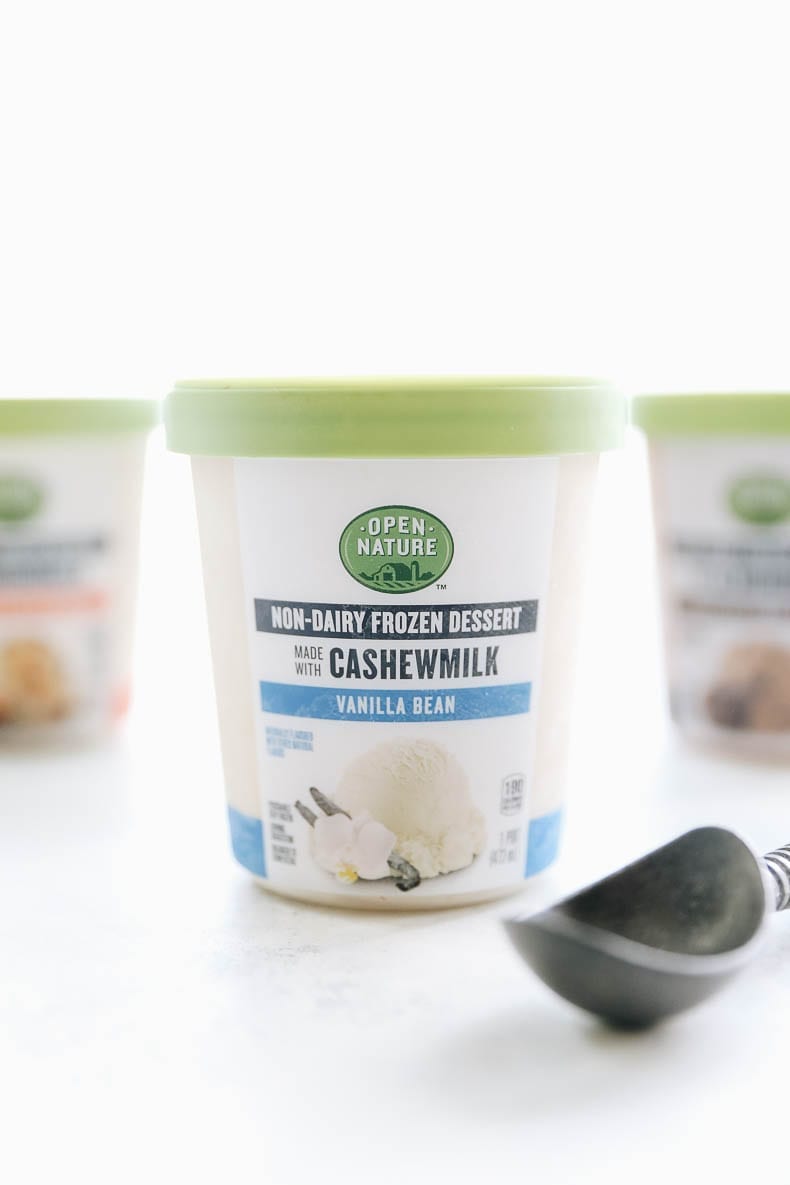 Open Nature® Non-Dairy Frozen Dessert is a great non-dairy alternative to traditional ice cream and is made with almondmilk or cashewmilk. To be honest, it's delicious straight out of the pint but if you're feeling extra nostalgic I highly suggest sandwiching it between two cookies. I buy my Open Nature products at my local Safeway here in San Francisco, and you can also find them exclusively at all of the Albertsons Companies family of stores in your area (search for one here). If non-dairy isn't your thing they also carry their Signature Reserve and the Open Nature Scandal-Less Light Ice Cream. You can easily sub either of these in for the ice cream center.
I love that food has the ability to bring back powerful memories. Food is more than just nourishment. It's more than sustenance. It's more than survival. It's joy. And memories. And a knowing that no matter where you are, how old you are or who you're with it has the power to bring you back to exactly where you need to be.
Power to the food!
Print
Vegan Ice Cream Sandwiches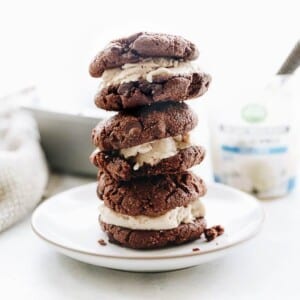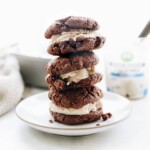 Author:
Prep Time:

10 minutes

Cook Time:

15 minutes

Total Time:

25 minutes

Yield:

6

sandwiches

1

x
Scale
Ingredients
For the cookies:
For the Center:
1 pint

of Open Nature® Non-Dairy Frozen Dessert in CashewMilk Vanilla Bean (feel free to swap for

one

of their other flavors!)
Instructions
Preheat oven to 350 degrees F.
In a large bowl combine almond butter and almond milk until fully incorporated.
Stir in flax, cocoa powder, coconut sugar, baking soda and sea salt until it all comes together.
Stir in chocolate chips
If mixture is a little wet (this will depend on your almond butter), place batter in fridge for 30 mins to set.
Divide dough into 12 balls and roll and flatten with palm directly onto the cookie sheet.
Bake for 13-15 mins or until edges are brown. Remove from oven and let cool on sheet for 10 mins before removing from sheet. This step is important, do not attempt to remove them from the sheet before 10 minutes is up.
Remove from sheet and allow to cool completely or place in freezer to speed up process. Cookies should not be hot or warm when making sandwiches.
Place a scoop (about a 1/4 cup) of Open Nature® Non-Dairy Frozen Dessert in center of one cookie and top with another. You may need to re-shape cookie slightly, but be gentle.
Smooth down sides with a knife, if desired.
Store in freezer until ready to serve.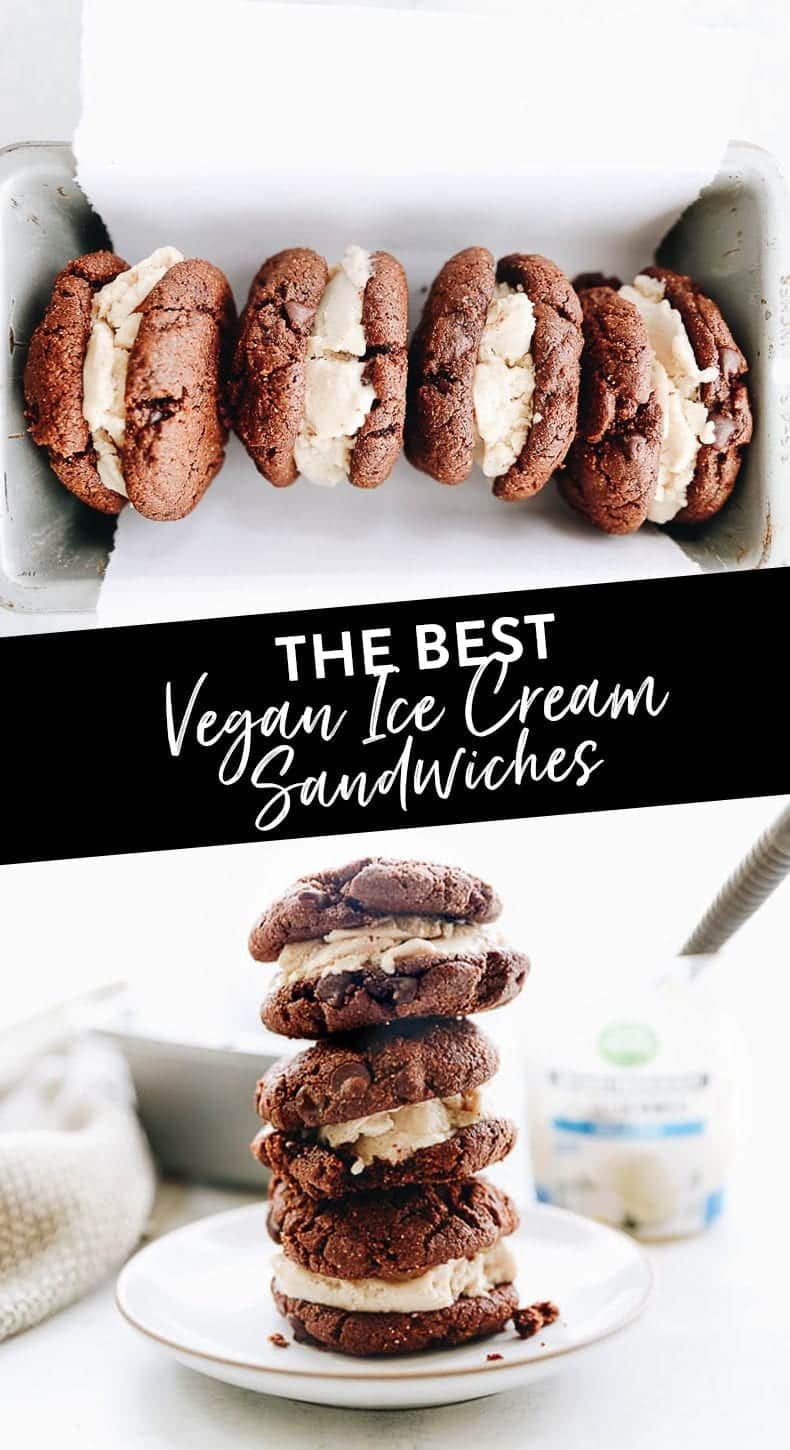 This is a sponsored conversation written by me on behalf of Albertsons Companies . The opinions and text are all mine.
Do you have a meal or ingredient that makes you nostalgic? What are your favorite summer night memories?
JOIN THE THM NEWSLETTER
Join 10,000+ members of the THM Community to get access to exclusive recipes, healthy lifestyle tips and behind-the-scenes news from our team!