Well this picture just about sums up my weekend in Montreal: sunshine, hats, peanut butter m&ms and park chills.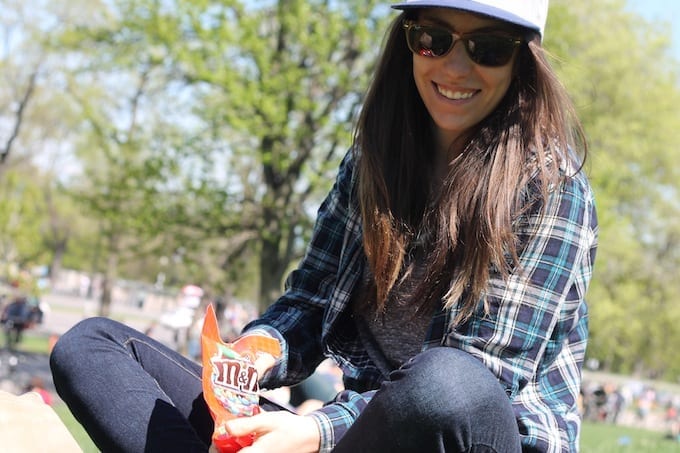 We were there for a short 48 hours, but we managed to pack in quite a few activities. Trips to Montreal always involve some old favourites and new additions to our never-ending Montreal bucket list. It's been exactly 3 years since I graduated from McGill so lots naturally lots of nostalgia was to be had. At the same time it was also reassuring that I've accomplished a couple of things since receiving my alumni status.
In addition to recapping the weekend, I figured I would throw in some of my Montreal favs for anyone who might be visiting in the future. No surprise most of them involve food 🙂
After a long train ride I arrived to a very rainy Montreal, which quite literally put a damper on our plans. Although I must admit I was more than happy once I had a glass of wine in hand from Bier Markt(who gets wine at a bier markt?!) and a wild night at the movies seeing Neighbors, which by the way was pee-your-pants hilarious!
The following morning we met up with friends at Lawrence, an absolutely delicious brunch spot. Some of my other favourite brunch spots: Chez Jose, Beauty's and Bagels Etc.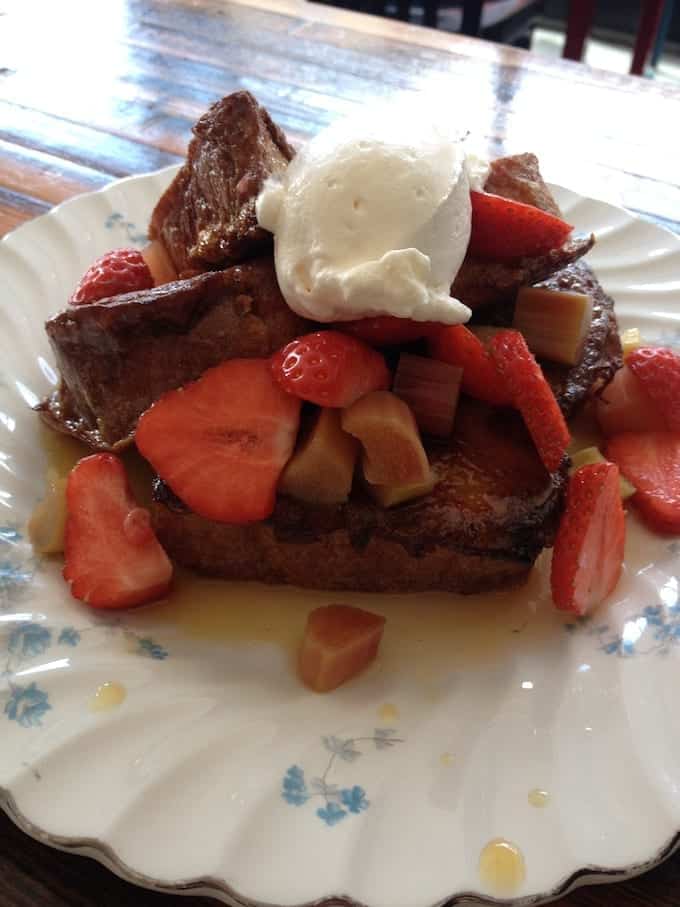 Following brunch we bopped around Montreal watching the Habs get crushed by the Rangers. It was so sad to watch so I drowned my sorrows in Bloody Marys. Other bars that I love: Else's, Mme Lee, and Big in Japan Bar.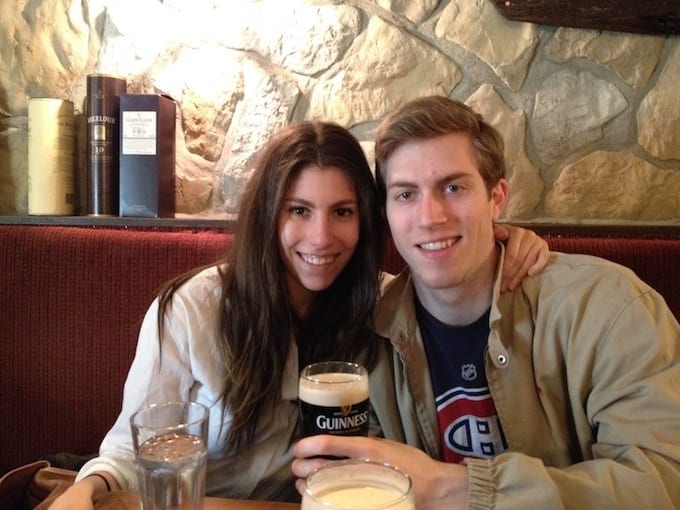 I was sooooooo hungry for dinner so I went a bit overboard with the tacos at Burritoville, an awesome vegetarian Mexican restaurant. Montreal has it's fair share of indulgent restaurants but you can also find quite a few healthy and plant-based options. My favourites include: Aux Vivres, Cafe Santropol and Crudessence.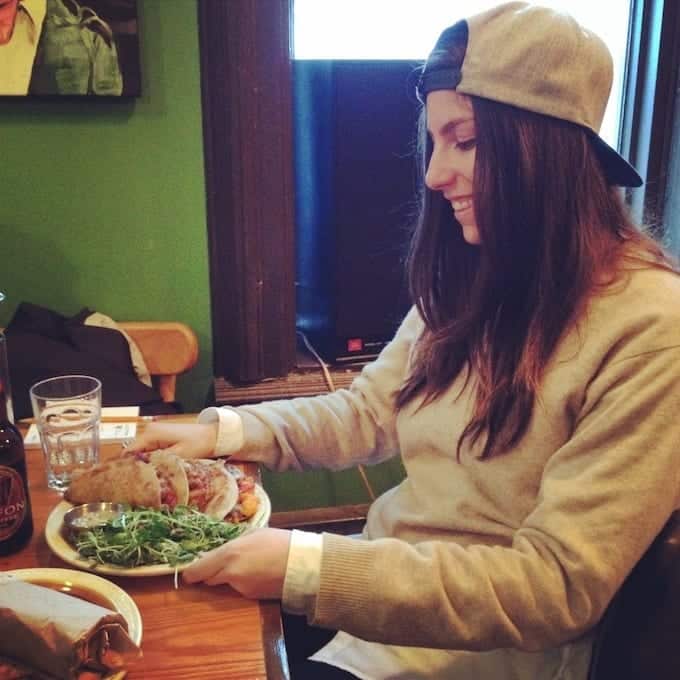 You can't visit Montreal without visiting the campus of my alma mater, McGill. McGill is unique in that it is a huge university in the heart of a big city but still has the most glorious fields where students can lay out on the grass and chill between classes. That is when it isn't snowing 8 months of the year…Don't ask me my other favourite schools, because no others exist.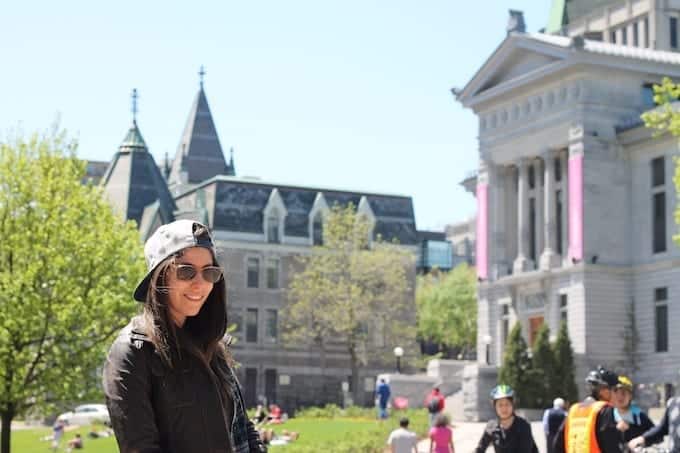 Did you know that Montreal is actually built on a mountain? In the summer months the park that lines Mont Royal is taken over by hippies and their drums, which is affectionately called "Tamtams". Even if you aren't crunchy granola, the rest of Montreal still comes out to play for tamtams. With the glorious weather, there was absolutely no chance I was missing out.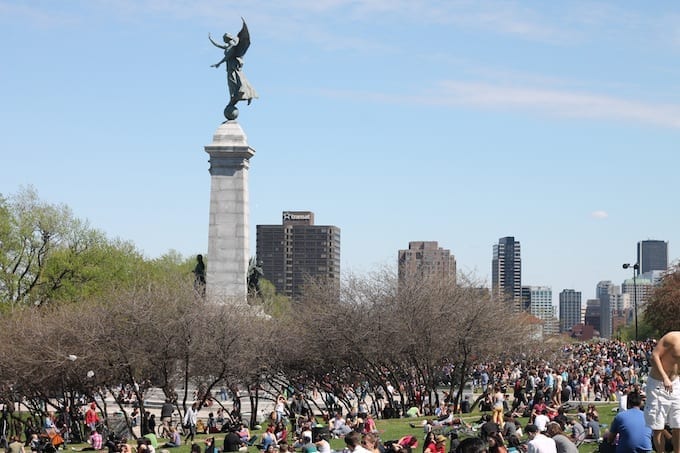 And no visit would be complete without the best sandwich in Montreal, the camembert on an arepa from Bocadillos. I probably just got myself in trouble for saying that since most people would say the Montreal Smoked Meat sandwich from Schwartz's is pretty epic. It is definitely delicious as are the bagels from Fairmont Bagels. I don't care what anyone says, nothing compares to Montreal bagels.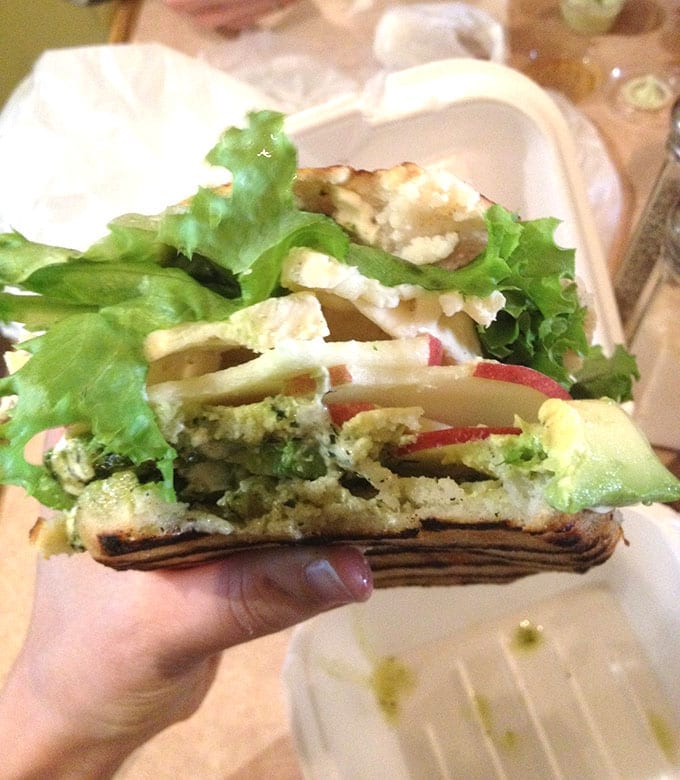 And now here I am, watching The Avengers with C on the train. I often forget how important it is to set time aside where your attention is fully focused on the ones you love. I'm glad I was able to detach and make the most of our time in a city that will forever have my heart.
Despite all of the fun, I am looking forward to getting home and getting back on track. My body is craving some veggies!
JOIN THE THM NEWSLETTER
Join 20,000+ members of the THM Community to get access to exclusive recipes, healthy lifestyle tips and behind-the-scenes news from our team!