The magic of the mountains is certainly the pull to visit Banff, but few people realize what an awesome culinary scene it possesses. From local Albertan beef to upscale campfire cooking, if you like to eat and love food, you will find your place in Banff National Park.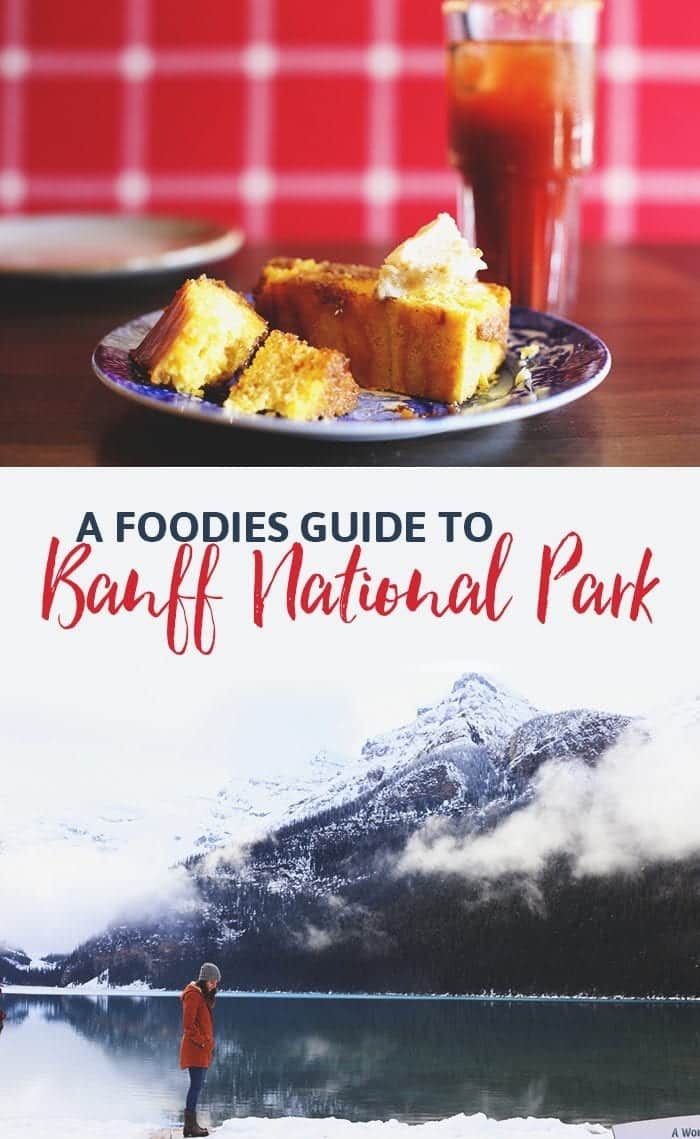 Unlike other National Parks, Banff's culinary scene is booming. While it certainly doesn't detract from all of the activities you can do in the park, it offers a nice respite from the usual peanut butter sandwiches or trail mix you wolf down on your hikes.
It's also a great place for people with dietary restrictions or preferences as there is truly something for everyone. Even more so during Taste for Adventure when restaurants open their doors to new culinary experiments and ingredients for two weeks in October-November.
The next time you're visiting Banff, be sure to stop in the best restaurants the park has to offer:
Hands down one of the best restaurants in Banff. The only thing that competes with the food is the view. The menu is eclectic but the dishes are all spectacular in their own right. I haven't been for brunch but I've heard they do one of the best in Banff.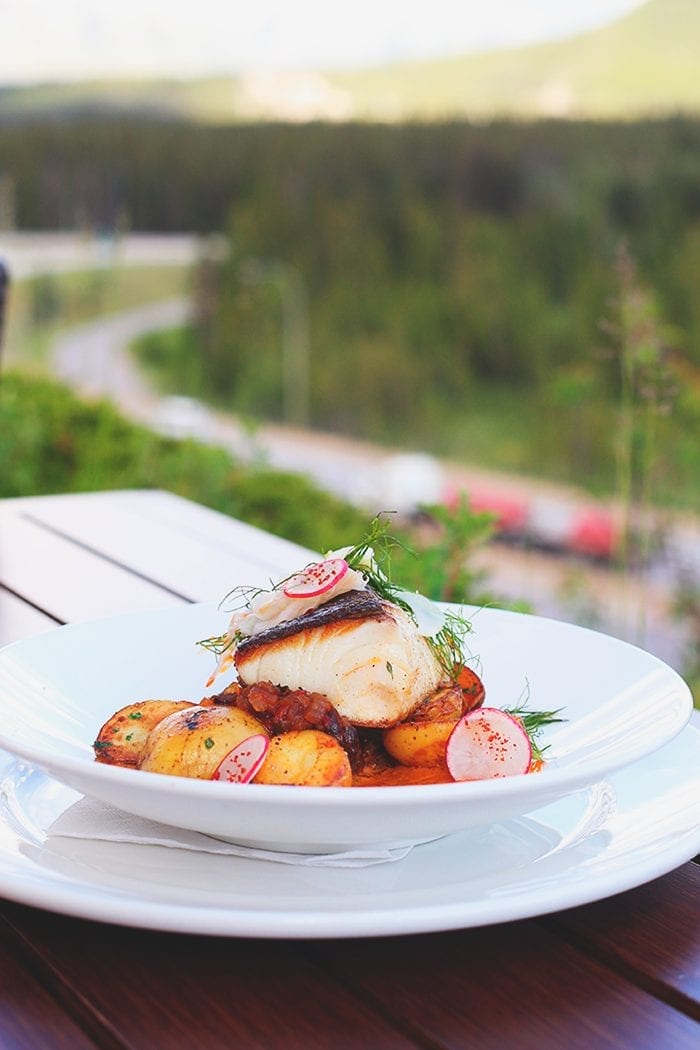 Double check the hours as this place isn't open everyday, but if you're in Banff when it is, GO. With a focus on local or sustainable Canadian food, you will absolutely find something you love. Don't be surprised that when your food comes out it looks like a piece of art!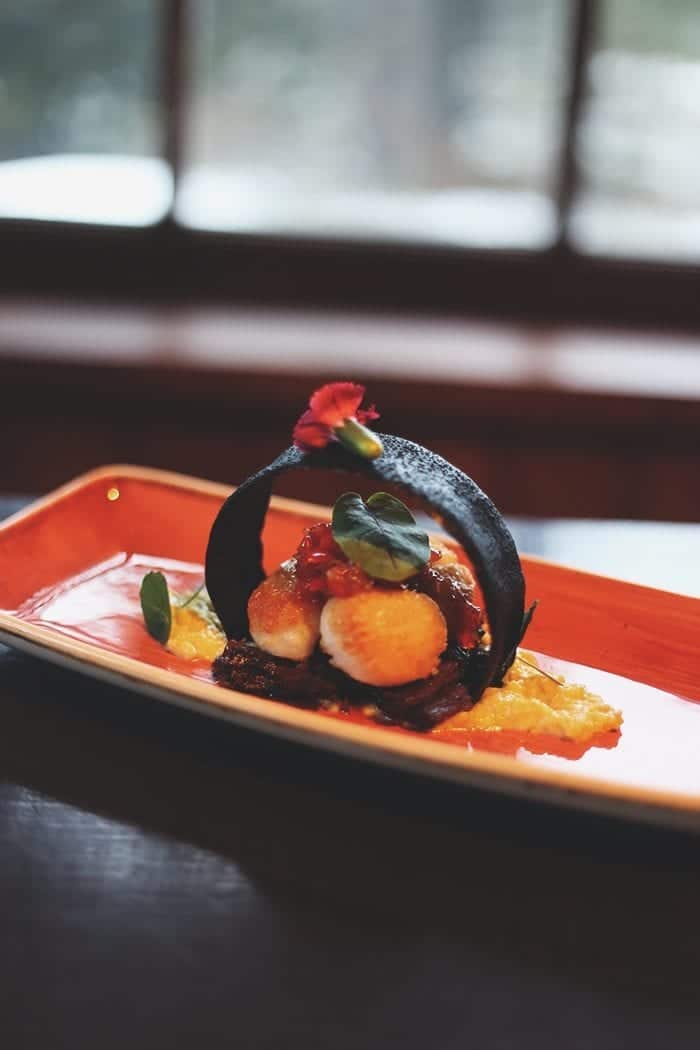 My favorite casual spot in Banff. I've been here more times than I wish to admit, but the food is just too good! Campfire chic is probably how I'd best describe it. Wood fired Brussels sprouts, the most delicious rotisserie chicken and cornbread off the charts. Be sure to try the Observation Deck Cocktail if you're there in the winter. It's to-die-for!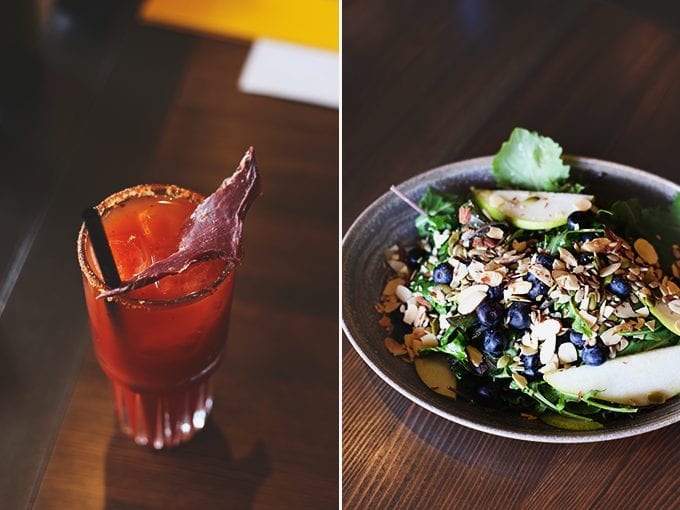 Located at the Banff Centre, this is a perfect meal if you're in town for the Film Festival, looking to catch a show at the center or just want an escape from downtown. It's just a 10-minute walk from downtown but the food will take you even further. Great vegan/vegetarian options as well. Perfect for an upscale escape.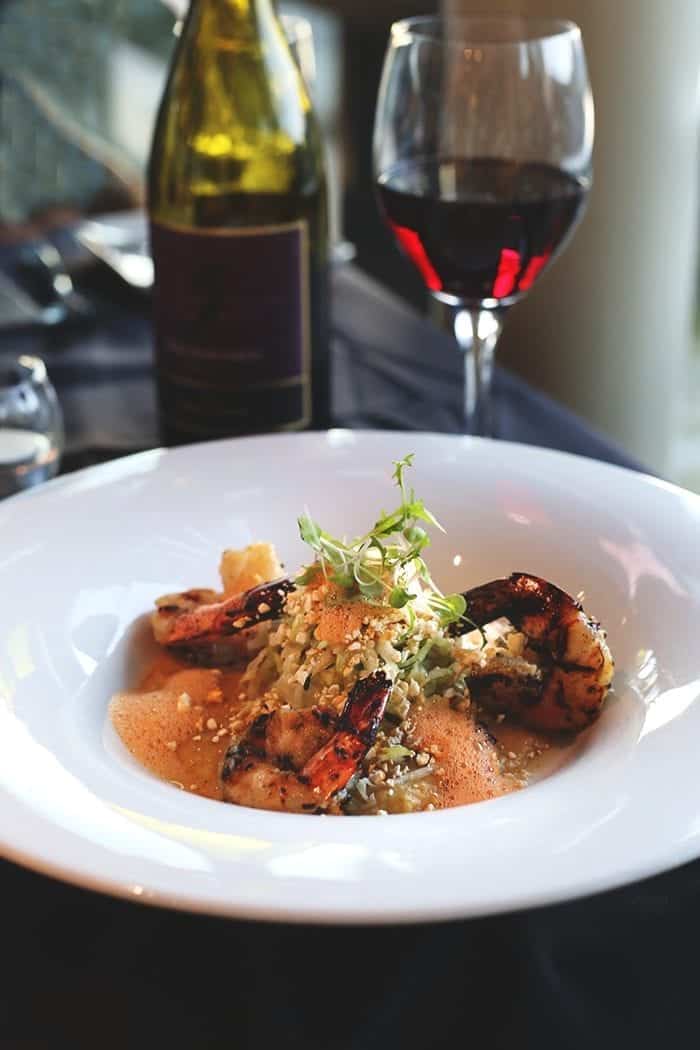 After a bit of indulgence, we could all use some nourishment. Though don't be surprised if it's the 27-ingredient nachos that end up pulling you in. Definitely the local "health joint" so be sure to stop in for a soup or salad or everything else on the menu!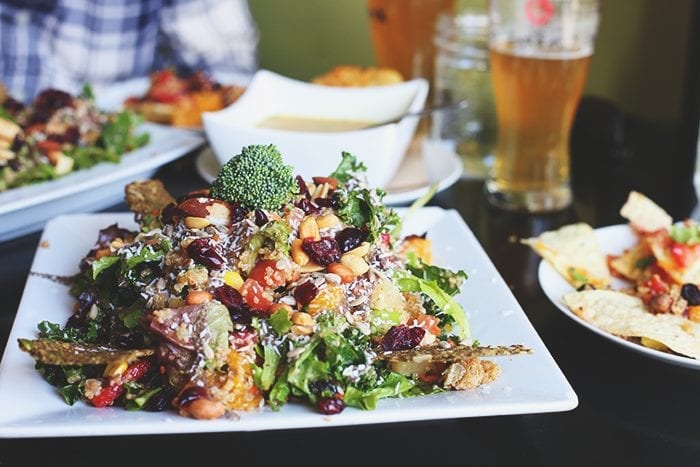 It wouldn't be Banff if you didn't get a full Alberta beef experience. Try a sampler of steak and a huge array of sides for a delicious traditional experience. The cowboy décor will take you back to what Banff would have looked like if it were still the Wild Wild West. P.S. Order the Wagu! Thank me later.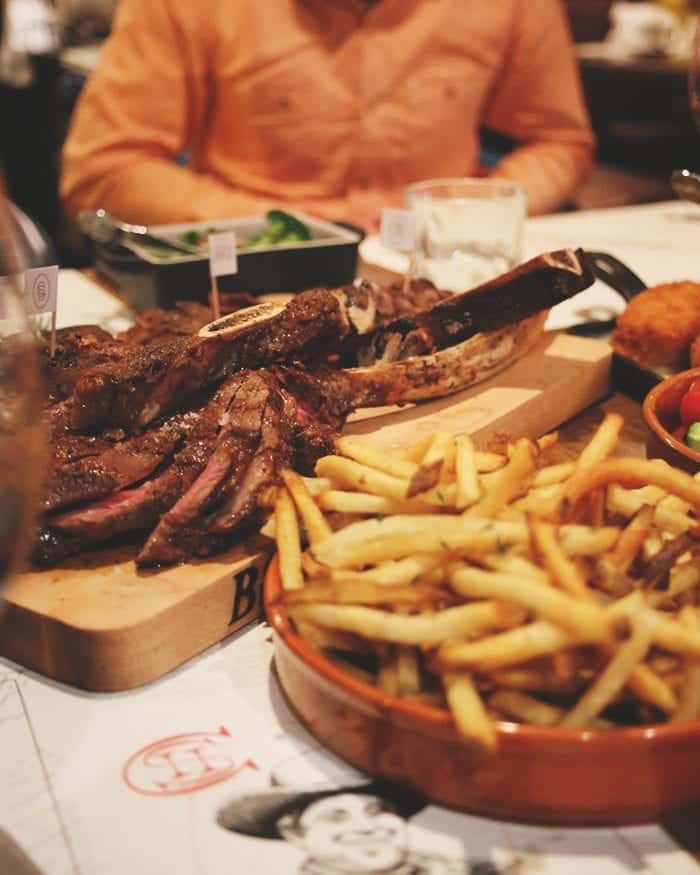 Need a quick breakfast or snack on your way out to the mountains? Stop in at Wild Flour for delicious breakfast sandwich or sweet treat. I highly recommend their go-to breakfast sandwich on homemade sourdough bread. I'm still dreaming of this meal.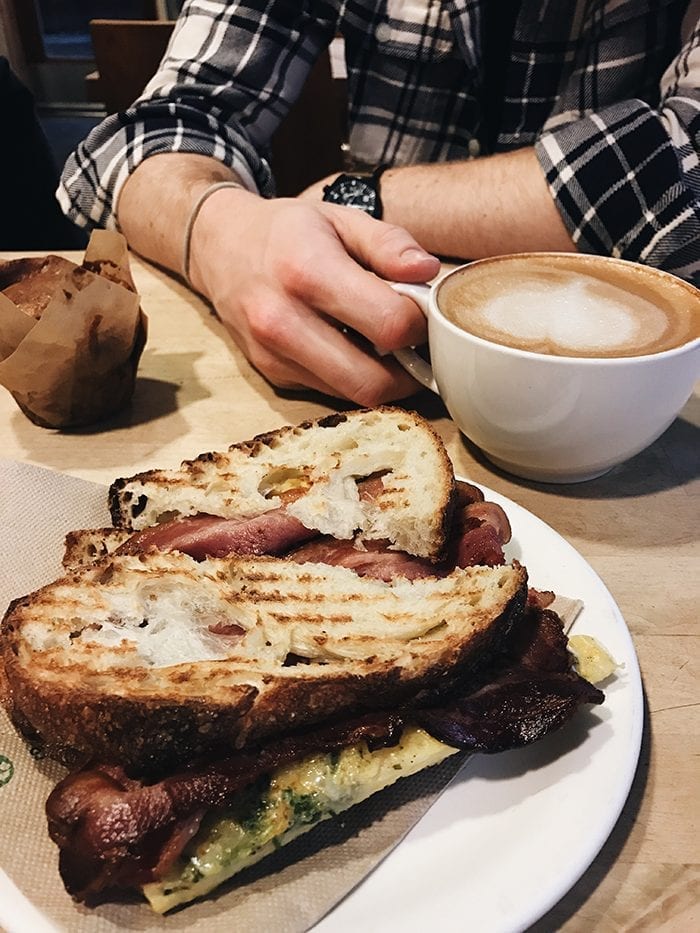 Have you ever wanted to eat on a cloud? This is your place. Located at the top of Sulphur mountain, the restaurant is accessible only by the Banff Gondola so count on Sky Bistro to be a full Banff experience. Hop on the gondola and then order a local Banff beer or cocktail all which taking in the view. The food is your standard pickings with some flair but you may be too distracted by the 360 degree mountain view to remember what you ate.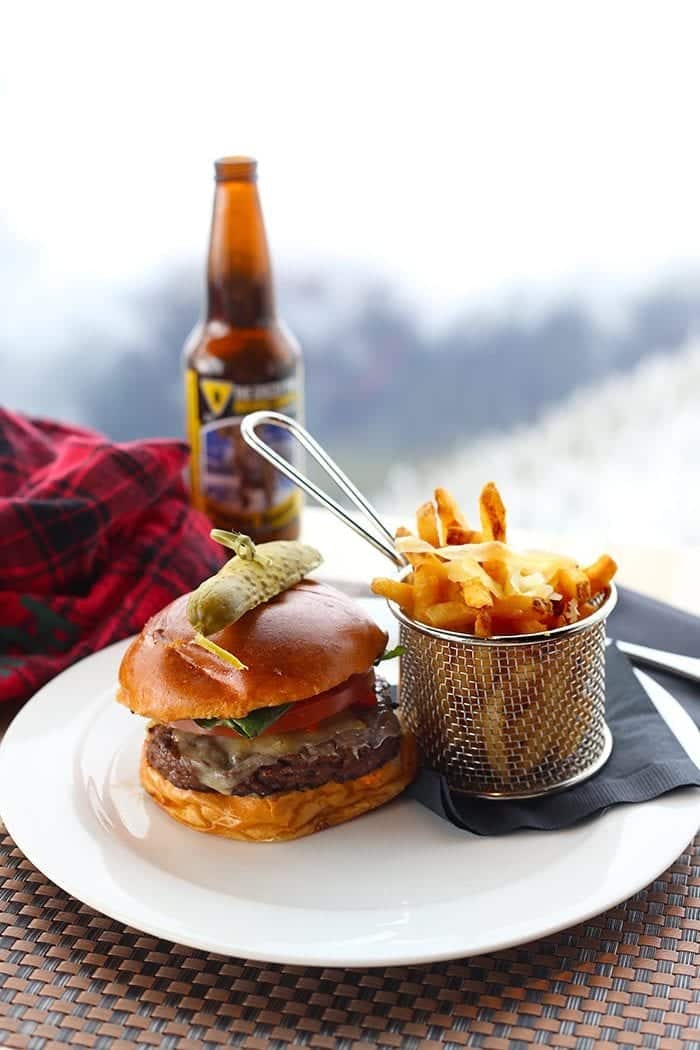 The Springs is one of the classic sights to see in Banff. Make sure to add it to your itinerary but also catch a meal while you're at it. The Springs has 11 restaurants so you certainly have your pick of the litter. For an upscale culinary experience, stop by Indian Summer or for more casual grub head to the Waldhaus, the old springs club house that has been converted to a restaurant!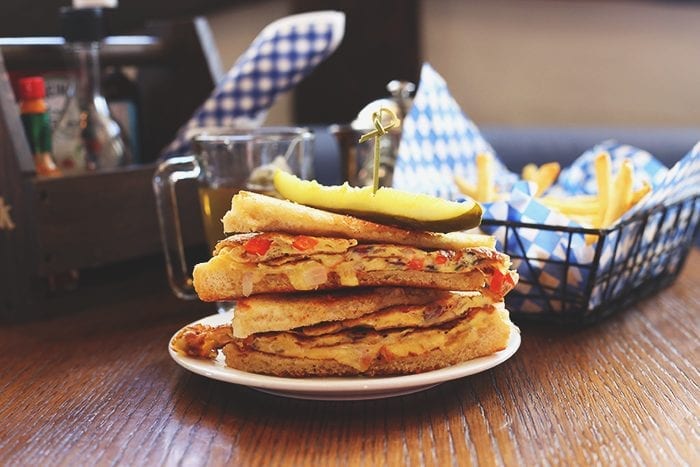 Slightly off the beaten path, the restaurant at the Buffalo Mountain Lodge is a nice escape from downtown. The food is traditional Albertan fair with an upscale twist. Think local bison with pickled melon. This place has combinations I could have never expected I would enjoy and the cozy décor will make you want to spend the night at the hotel.
You all know I'm a huge coffee lover, so I inquired from locals what their favorite joint was. It was unanimous that Whitebark had the best coffee. And from my perspective, it's 100% delicious. Grab a cup of Joe and head over to Vermillion Lakes to catch the sunrise.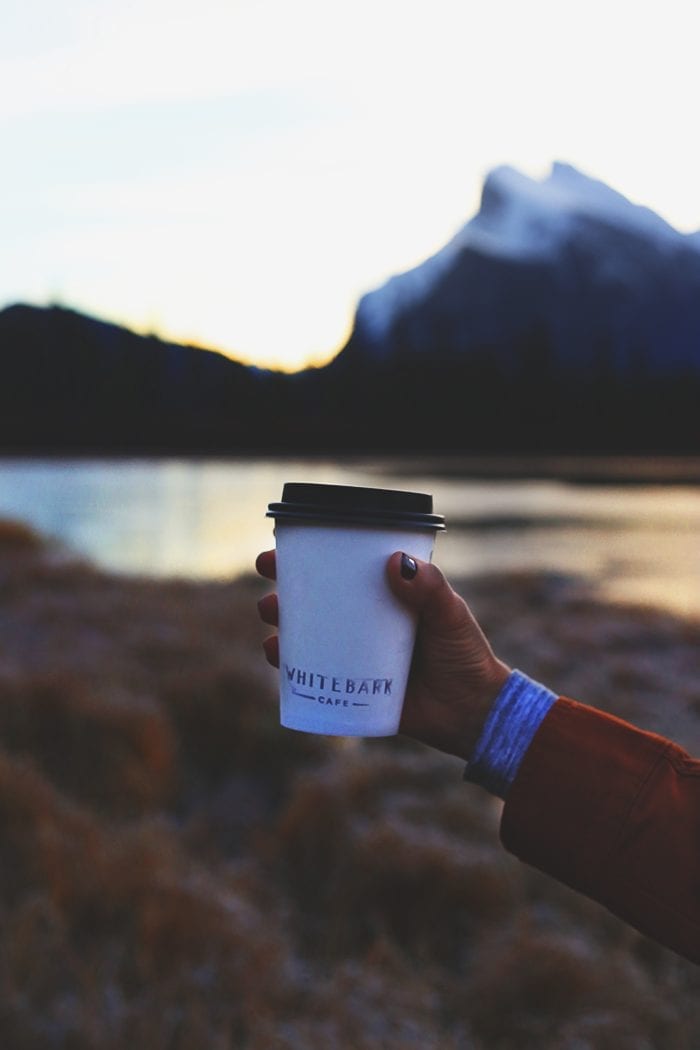 PLANNING A TRIP TO BANFF? BE SURE TO CHECK OUT SOME OF MY OTHER BANFF POSTS:
What to do in Banff in the Summertime
Disclaimer: This post is sponsored by Banff Lake Louise Tourism. I was compensated for my time. Thank you for supporting the brands that help make THM possible!
JOIN THE THM NEWSLETTER
Join 20,000+ members of the THM Community to get access to exclusive recipes, healthy lifestyle tips and behind-the-scenes news from our team!