Welcome back and happy 2020! Love me an even year…anyone with me? I hope you all had a wonderful holidays and are feeling refreshed and excited to kick off the year. I know we here at Team Maven enjoyed the time off to reset and recalibrate. So let's chat journaling.
While I love journaling all year round, my two favorite months for journaling are December and January! I love reflecting on the past year and then taking time to set my intentions and dream about the next year. I'm sending this blog to everyone in my life to do. Split up the prompts over multiple days or set aside time to knock them all out at once.
Curious about the difference between goal setting and intention setting? Check out this post.
Let's jump in…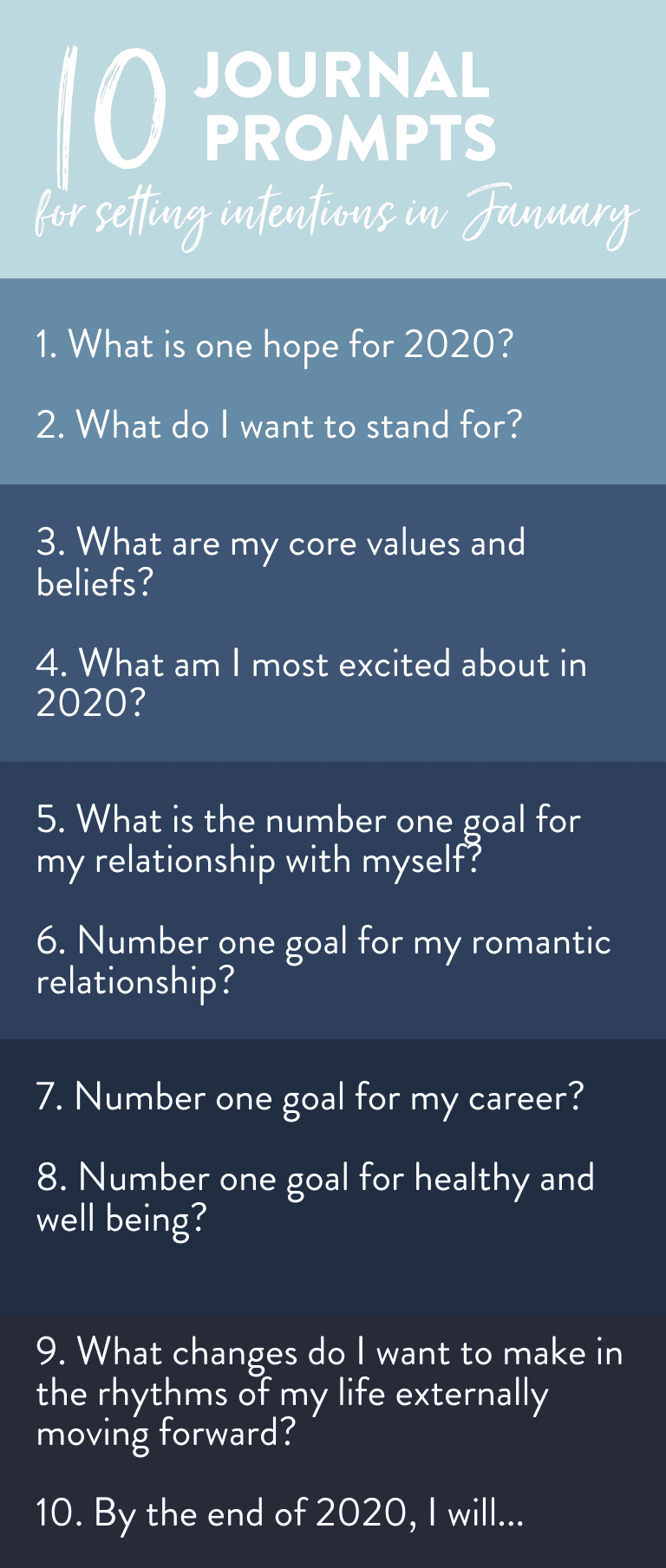 10 Journal Prompts for January
1. What is one hope for 2020?
2. What do I want to stand for?
3. What are my core values and beliefs?
4. What am I most excited about in 2020?
5. What is the number one goal for my relationship with myself?
6. Number one goal for my romantic relationship?
7. Number one goal for my career?
8. Number one goal for healthy and well being?
9. What changes do I want to make in the rhythms of my life externally moving forward?
10. By the end of 2020, I will…
Like this post? Here are more you might enjoy:
Gratitude Journal Prompts
Reflection Journal Prompts for December
How to Start an Intention Setting Process
JOIN THE THM NEWSLETTER
Join 20,000+ members of the THM Community to get access to exclusive recipes, healthy lifestyle tips and behind-the-scenes news from our team!