True story: I have a very vivid memory from about 10 years ago or so where I was sitting with a friend over brunch chatting about organic dairy. She told me that she would only buy organic dairy and my very naive brain asked her outright: "don't you think it might be contaminated"?! I have no idea where I heard this or why I thought this but it was the first time that someone explained to me the difference between organic and conventional dairy and why, in fact, organic is better. Ever since I've been an organic dairy purchaser and I will never go back.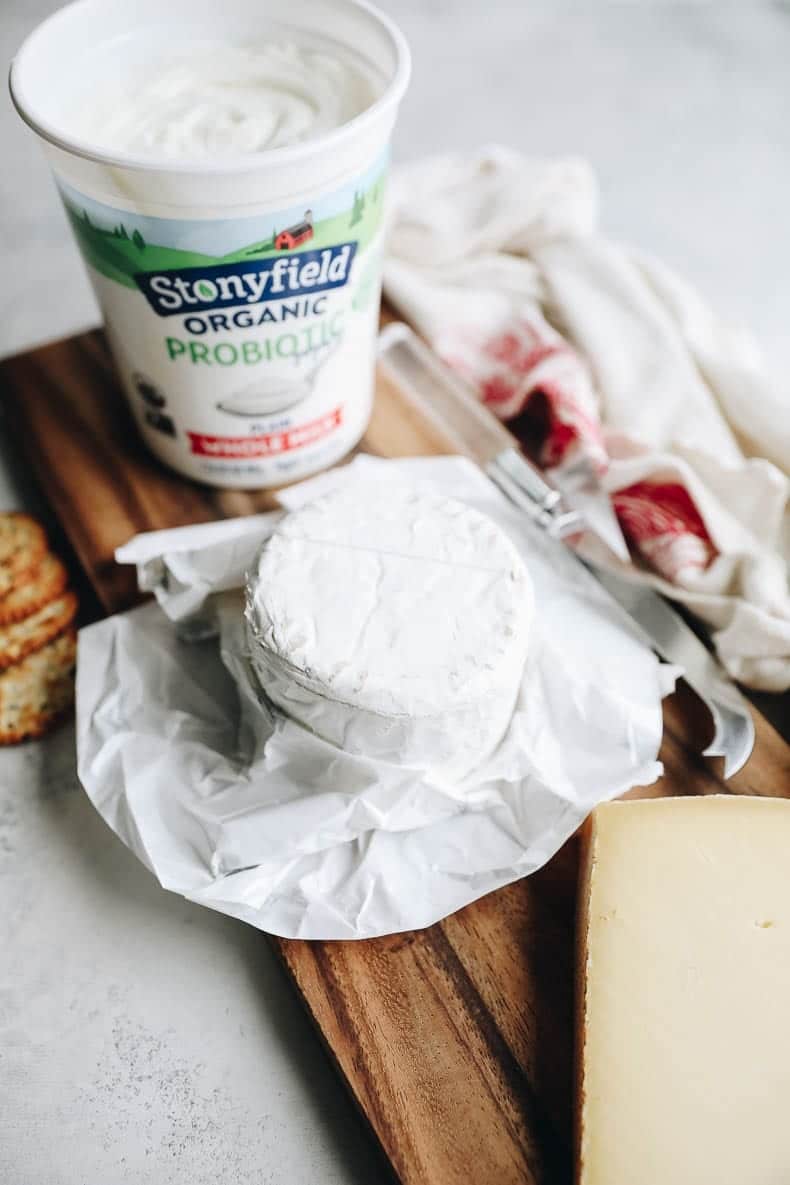 So first things first…
Why I Choose Organic Dairy
Despite what my very naive 20 year old brain thought, organic dairy is not at risk for contamination or is otherwise "dirty". This is all a myth. Organic dairy production is a type of farming for producing milk, yogurt, cheese, cream and other dairy products without the use of harmful pesticides, synthetic fertilizers or antibiotics. The land on which dairy cows roam are not treated with harmful pesticides and herbicides so cows are fed an organic diet.
In addition cows are not treated with antibiotics or hormones. The widespread use of antibiotics in cows can lead to the development of antibiotic-resistant "super bugs," which are a growing threat to human health (source). Cows on organic farms, on the other hand, spend at least 120 days per year on pasture, where they graze on nutritious pasture plants, exercise and socialize making them even healthier. A healthier cow = healthier dairy. This is one of the many reasons I love Stonyfield Organic yogurt – they're transparent about the farmers who they source from and always follow USDA regulations for organic dairy farming.
Like conventional dairy, organic dairy is still pasteurized so that no harmful food borne illnesses remain. There is a difference between organic dairy and raw dairy though I'd highly recommend if you're consuming raw dairy make sure it is organic. Personally the only type of raw dairy I will eat is raw cheese as that still goes through a fermentation process. There is a risk with raw milk and well, I'm not willing to take it.
I choose organic dairy for two reasons. 1) It is much better living conditions for cows. I consume animal products but I do my best to only support those farmers using humane practices. 2) For my health. Plain and simple, organic dairy is better for our bodies- not to mention the long-term health of our planet!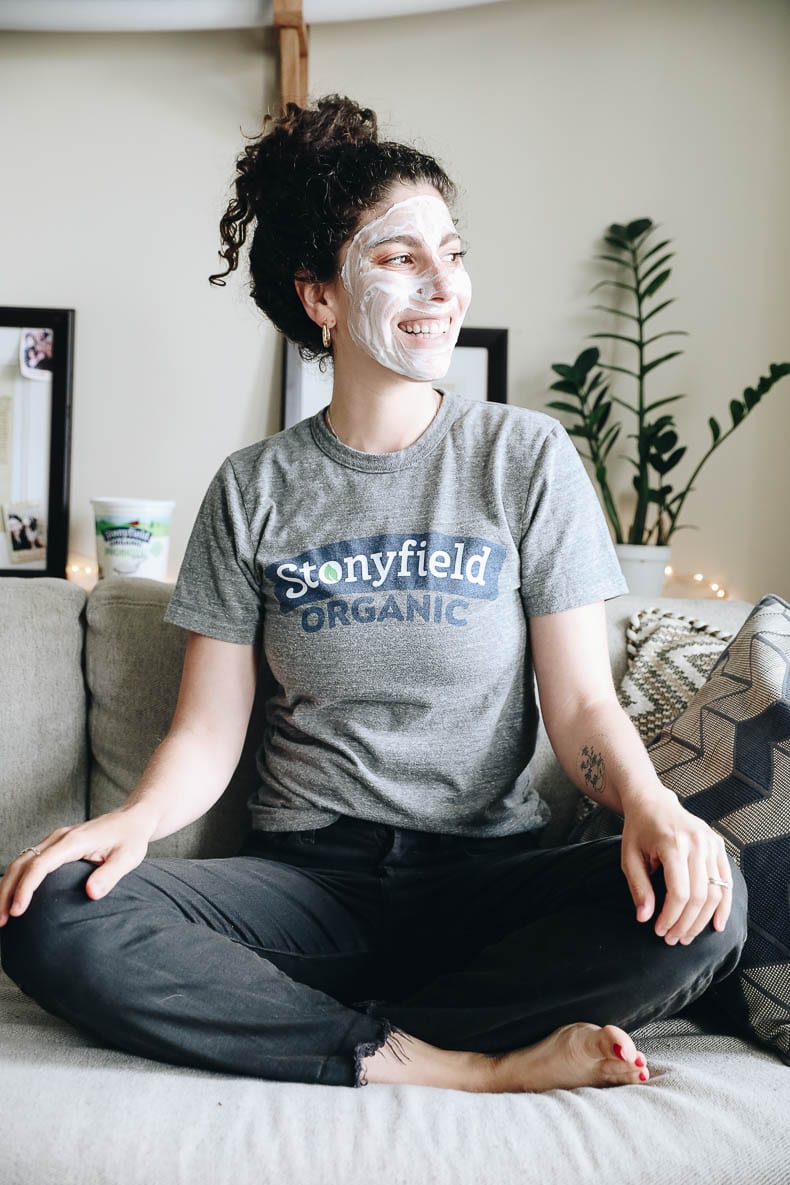 Why Use Yogurt on Your Face?
Many of us know that yogurt can be an amazing source of probiotics for our gut. But did you know that yogurt can also be good for your skin? The same probiotics that help nourish your gut microbiome with healthy bacteria can also help nourish your face microbiome. Yes, your face and skin has its own microbiome.
Balancing the good and bad bacteria can help prevent acne and reduce redness and inflammation. Yogurt is also cooling for inflamed skin and it's easy to get access to! As expected, I highly recommend using an organic yogurt because why put pesticides, synthetic hormones and antibiotics on your face?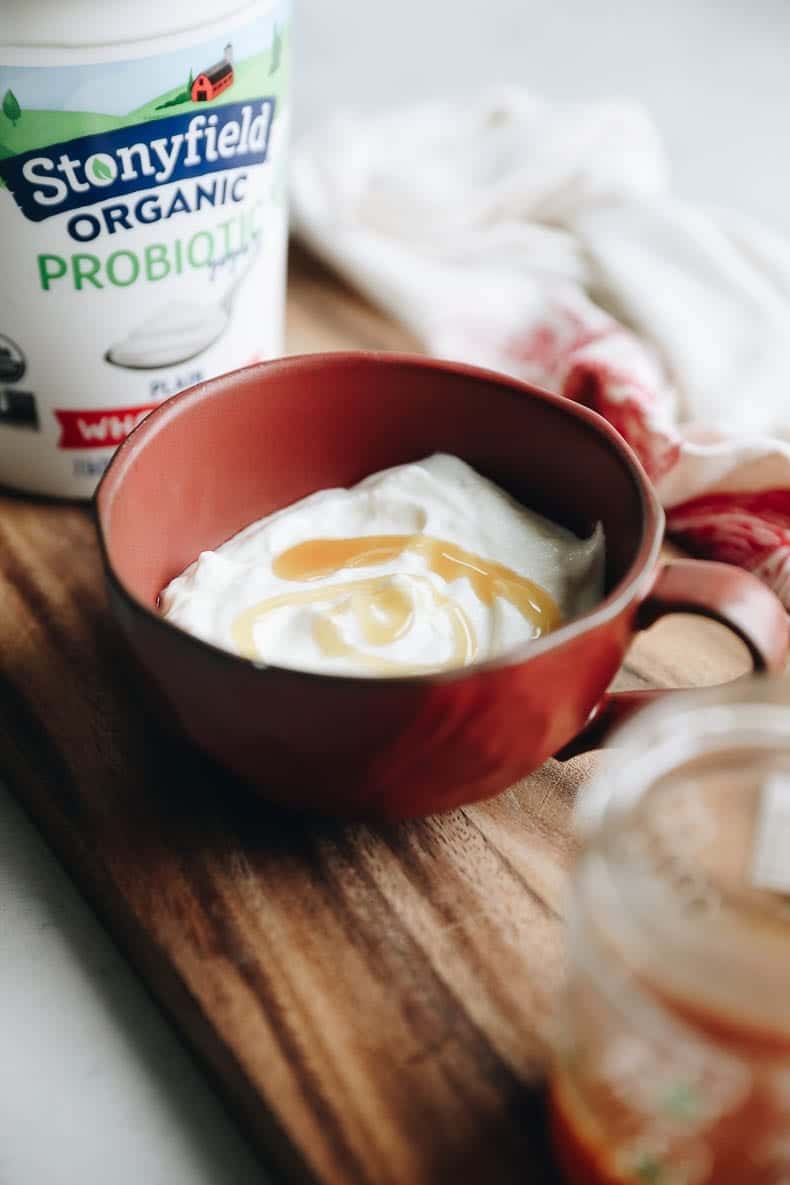 How To Make a Yogurt Face Mask
Making a yogurt face mask is very simple and to be honest you could stick with plain old yogurt (I recommend Stonyfield's probiotic yogurt) but there are a few add-ins that can help amp up your face mask. Here are some options:
1. Start with a 1/4 cup of yogurt
2. Add in 1 tsp of raw honey – honey is full of antioxidants + is moisturizing and calming for acne-prone skin
3. Add in 1-2 drops of lavender essential oil for a calming effect on the skin, if desired
4. Other optional kitchen add-ins: 1 tsp of matcha, 1 tsp raw cacao, 1/2 tsp activated charcoal
Mix together ingredients until well combined. Add to slightly-damp face and let sit for about 20 minutes. Wash off and continue with your skincare routine.
The skies the limit with this one! Again, you can always go simple and just use yogurt but feel free to get creative.
Print
DIY Yogurt Face Mask
Author: Davida Lederle
Prep Time:

2 minutes

Total Time:

2 minutes

Yield:

serves 1
1/4 cup

of Stonyfield Organic plain yogurt

1

–

2

tsp raw honey
Optional: Add in 1-2 drops of lavender essential oil, 1 tsp of matcha, 1 tsp raw cacao, 1/2 tsp activated charcoal or whatever you prefer!
Instructions
Mix together ingredients until well combined.
Add mixture to a slightly-damp face and let sit for about 20 minutes.
Wash off and continue with your skincare routine.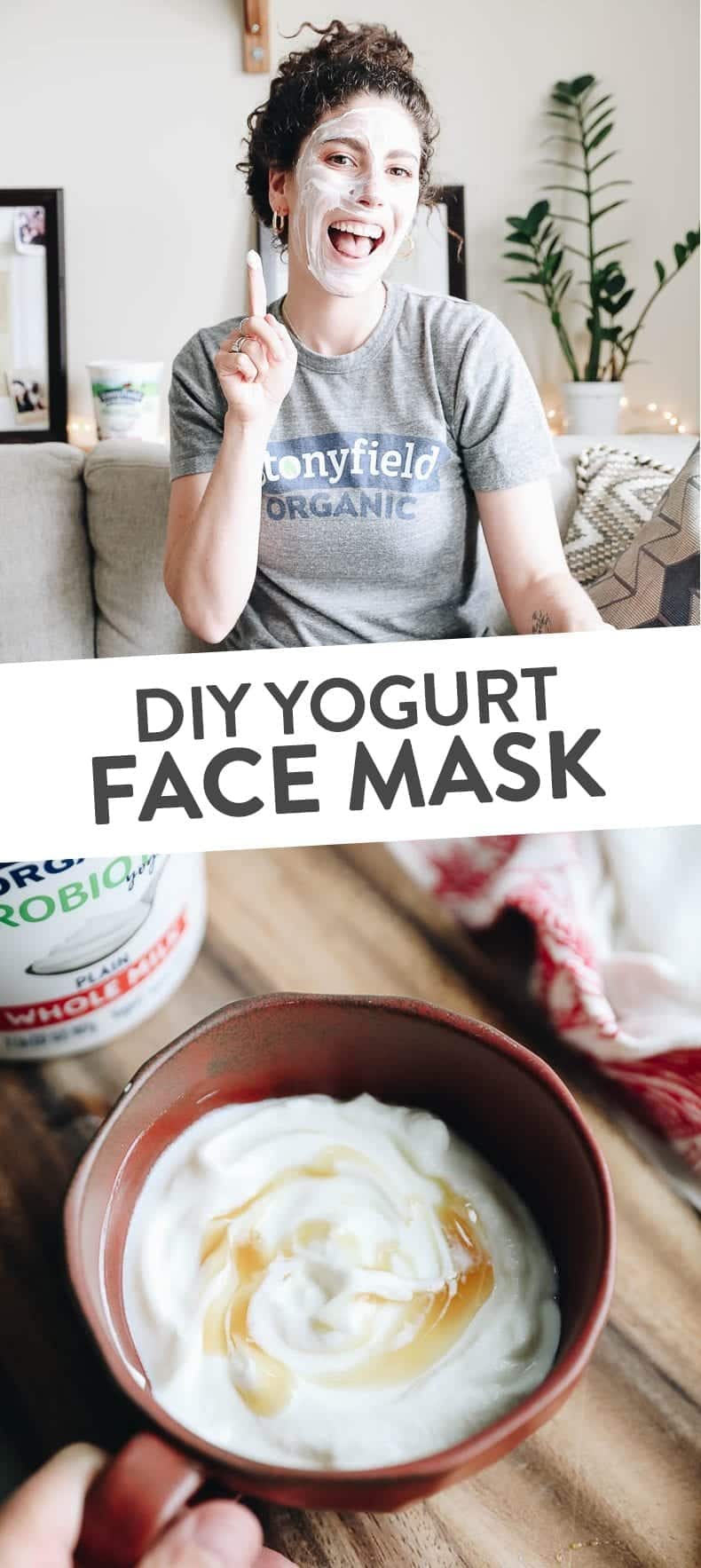 Disclaimer: This post is sponsored by Stonyfield. I was compensated for my time, however all opinions expressed are 100% my own. I'm so excited for our partnership and appreciate all your support for THM.
JOIN THE THM NEWSLETTER
Join 20,000+ members of the THM Community to get access to exclusive recipes, healthy lifestyle tips and behind-the-scenes news from our team!