Get glowing skin with this Hydrating Avocado Face Mask. Made with just two (or three!) simple ingredients, this face mask can be made entirely from kitchen ingredients you already own.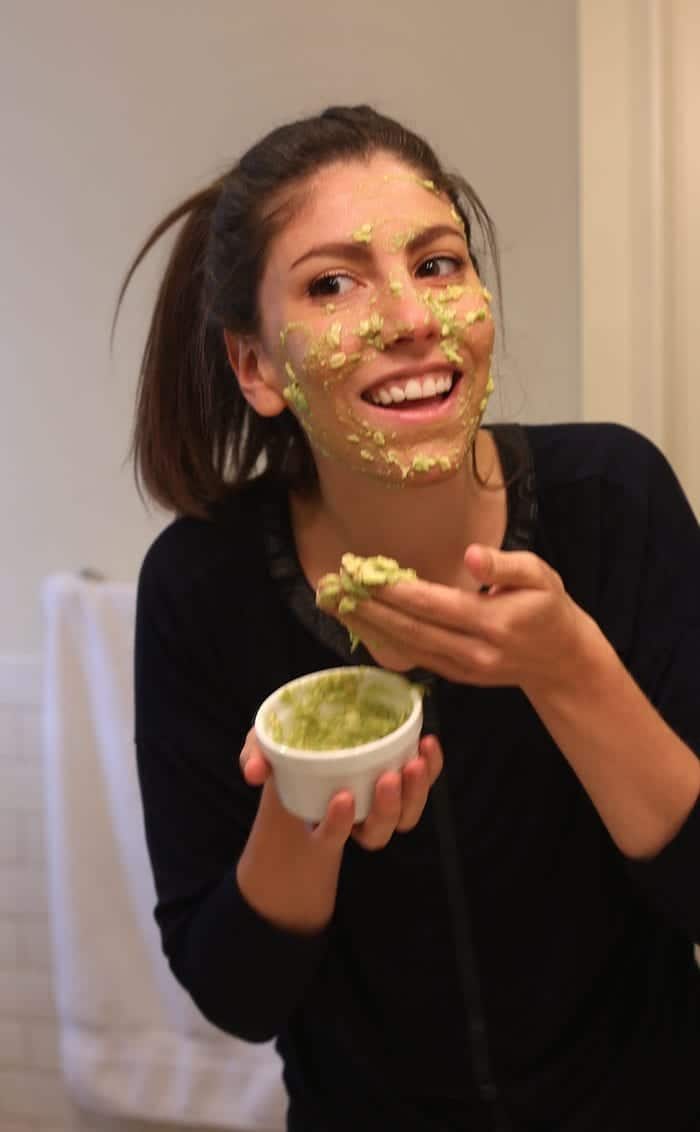 I am a face mask lover. I have quite the collection of green beauty face masks but I also have been known to make DIY face masks and lather kitchen ingredients on my skin. Fun fact: I come from a long line of women who care greatly about their skin. If my skin can look nearly as flawless as my Mom's does then I think I can die happy. Okay, that's vain but for real her skin is perfection.
I have different face masks for different needs… this avocado face mask is all about hydration.
Here's What You Need:
avocado – Avocado is packed with healthy fats. When applied to the skin, the natural oils nourish and hydrate your skin. They're also packed with antioxidants and vitamins that help with redness and inflammation.
honey – Honey can help with a variety of skin concerns including acne, eczema and psoriasis. It increases healing and helps with inflammation. Need a little exfoliating? Grab high quality, raw honey!
optional: rolled oats – If you want to boost the effectiveness of this mask, add in oatmeal! It's anti-inflammatory and can help soothe and treat the skin. Luxury thanks to the pantry!
Watch as Nikky from HealthNut Nutrition and I put food on our face and treat our skin with this Hydrating Avocado-based Face Mask!
How To Make An Avocado Face Mask
Besides the fact that I'm thoroughly obsessed with face masks, Nikky and I also take any excuse to coat our faces with food…kidding! Clearly I was the only one putting food on my face :p. But truthfully, we both wanted to take the opportunity to highlight that avocado not only is amazing for inside your body, but also for use outside your body.
As we mentioned earlier this week, avocado is high in healthy fats that are incredibly nourishing for your body. And considering your skin is the largest organ of your body, it only makes sense to coat it with avocado…right?!
We added in some raw, local honey (we're both obsessed with Beekeeper's Naturals!) because it has antibacterial properties that helps clean out your pores and it's also a humectant, which means it pulls moisture from the air and delivers it to your skin.
Oats are an optional add-in if you have inflamed or irritated skin. Oats help to reduce redness and calm your skin.
Together these ingredients create a natural remedy for treating dry, winter-ravaged skin that could use a little TLC. So get a little wild this week and put some food on your face!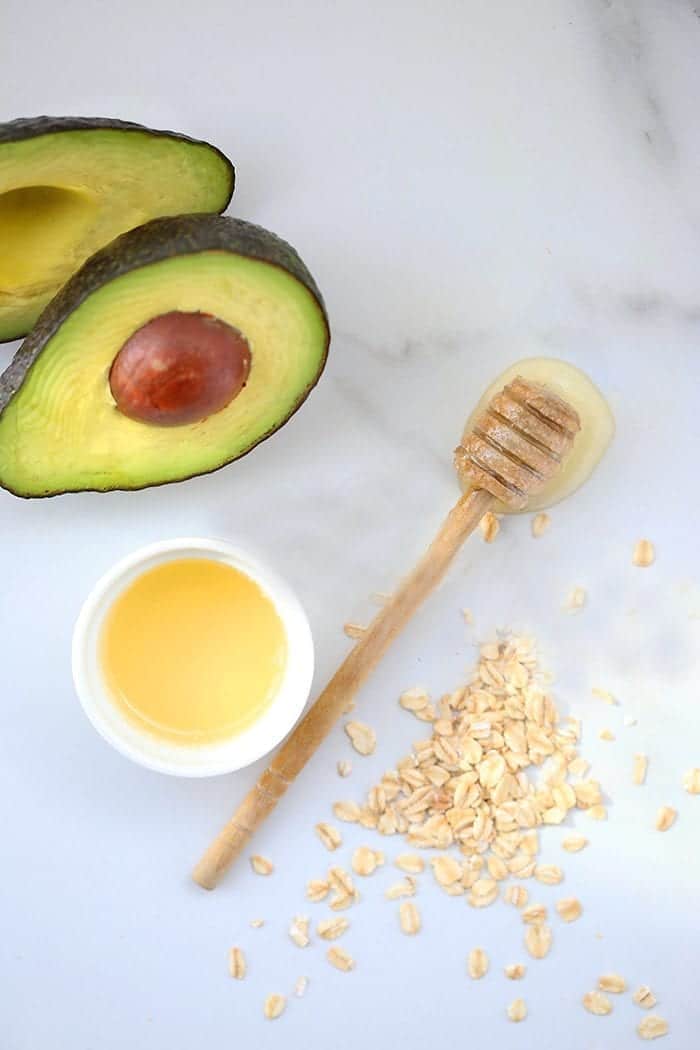 Print
Hydrating Avocado Face Mask Recipe
Author: Davida Lederle
Prep Time:

5 minutes

Total Time:

5 minutes

Yield:

1

mask

1

x
1/2

med-large avocado, from Mexico!

1

–

2

tsp raw, local honey
optional: 2 tbsp rolled oats*
Instructions
Combine all ingredients together in a small bowl.
Wash face with a cleanser, dry and then apply mask liberally to face and neck.
Let sit on face for 20 minutes.
Wash mask off face and follow-up with your typical skincare routine.
*for a smoother face mask, grind your oats in a blender before mixing in
Like this Avocado Face Mask? Here are a few others you might enjoy:
Pumpkin Face Mask Recipe
Easy Yogurt Face Mask
My Face Mask Collection