No better time to journal than now! It's a fresh month and we're going to celebrate that with some journal prompts to help ground you. Some of these prompts are to just check in with yourself to see how you're doing and what you might need and others are to recognize the community that is important for you. With all of the shifts happening and our "new normal", I've found it really evident how important my community is!
It's easy to dwell on everything we don't have right now or get bogged down in the fear and uncertainty. I am all for feeling all your emotions and I encourage you to process them all but it's also important to set some time aside to reflect on the things we are grateful for and areas of improvement we'd like to focus on. Community is a big part of this and while we may not physically be with our community right now, there is no doubt a sense of communal gathering as we navigate this uncertainty together. Let's jump in…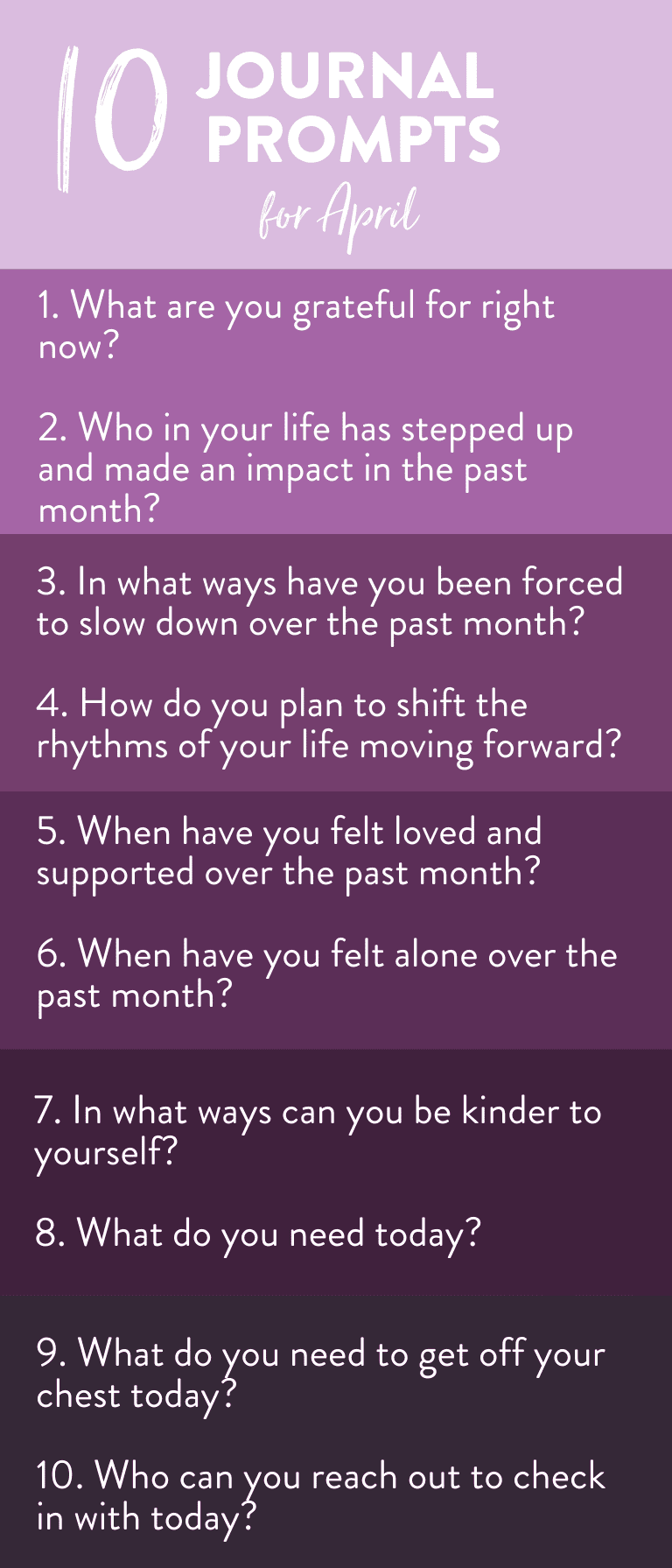 1. What are you grateful for right now?
2. Who in your life has stepped up and made an impact in the past month?
3. In what ways have you been forced to slow down over the past month?
4. How do you plan to shift the rhythms of your life moving forward?
5. When have you felt loved and supported over the past month?
6. When have you felt alone over the past month?
7. In what ways can you be kinder to yourself?
8. What do you need today?
9. What do you need to get off your chest today?
10. Who can you reach out to check in with today?
Like this post? Here are others you might enjoy:
JOIN THE THM NEWSLETTER
Join 20,000+ members of the THM Community to get access to exclusive recipes, healthy lifestyle tips and behind-the-scenes news from our team!