How is it already the final month of 2019? Holy cow this year flew by. But just in time to close out the year I'm dropping 10 new journal prompts for December.
I love taking time to reflect on the past year before moving into the new year so that's exactly what these journal prompts are going to focus on: reflection! I love reflecting and find it to be such a powerful exercise. Whether you spread these prompts out over the month or knock them all out in one journaling session, I hope you take time to reflect on the past year. I like to revisit these questions yearly and see how I'm growing over the years
Before diving into these prompts, I recommend creating space for yourself. Set aside distractions, find a quiet spot, take a few deep breaths to center in and THEN start journaling.
10 Journal Prompts for December
1. What were highlights from 2019 where I've felt deep gratitude?
2. What have been my greatest learnings from this past year?
3. How did I grow as an individual over 2019?
4. What were the best decisions I made in 2019?
5. When did I feel the most alive?
6. When did I feel the most exhausted?
7. What were the low points of 2019?
8. What one thing would I do differently and why?
9. In what ways was I 'waiting' to get ______?
10. Who really made an impact on my life in 2019? Write down why you're grateful for them and the role they played this past year.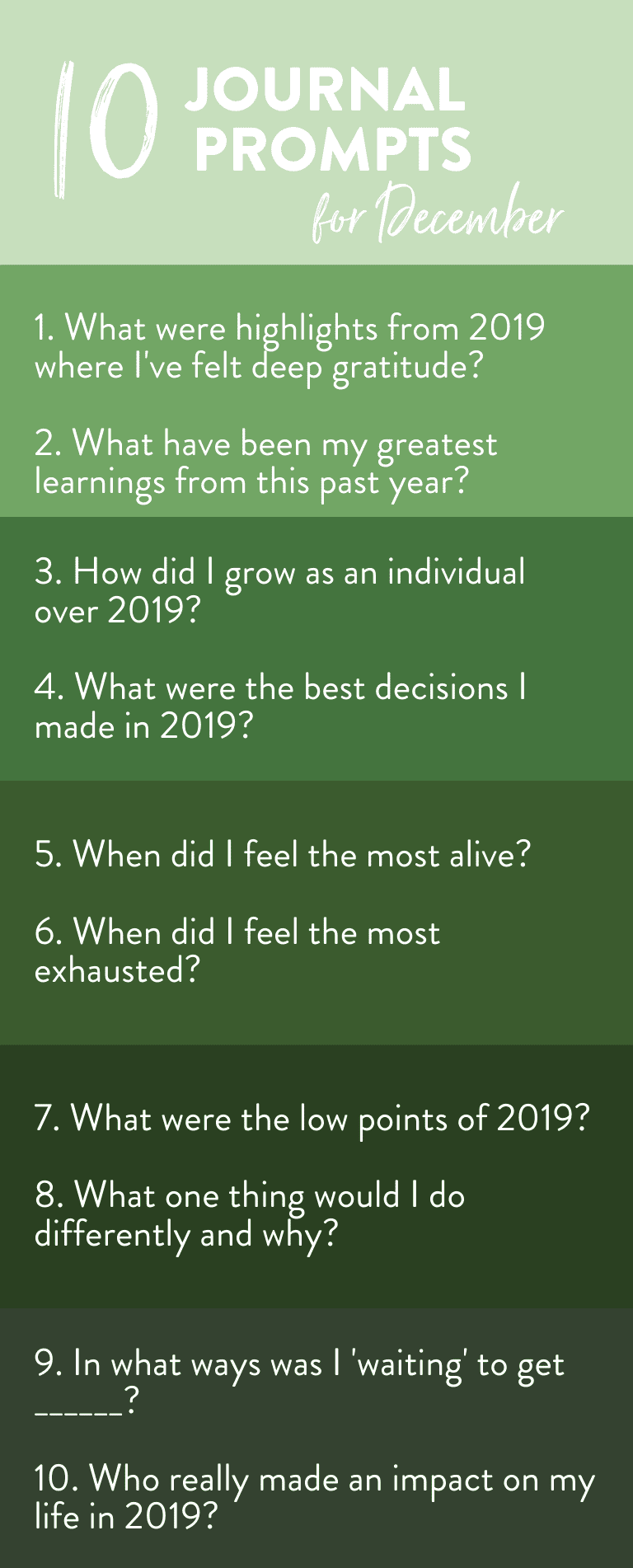 Be sure to check out November and October Journal Prompts for more inspiration! Happy journaling.
JOIN THE THM NEWSLETTER
Join 20,000+ members of the THM Community to get access to exclusive recipes, healthy lifestyle tips and behind-the-scenes news from our team!