Planning a trip to New England? Here are 8 Things To Do in Nantucket during the summertime! From beaches to oysters, this post has you covered for a weekend of fun!
As you all know, this has been the summer of travel! From New Orleans to Iceland and The Bahamas to Nantucket, I've covered plenty of ground over the last few months. While it might be stressful or derailing for some people, I've actually never felt healthier, stronger or more content with my lifestyle. Sure, there are moments when I maybe drank a little too much wine or went overboard on the french fries, but all in all I've been surprised by how do-able it has felt to live a healthy lifestyle all while travelling the world.
But it does require some tips and tricks to making it work. For me, being active everyday and carrying around plenty of healthy snacks is really the only way I think I'm able to maintain my health goals. I should add that by "active", this doesn't necessarily mean hitting the gym or going to a barre class wherever I'm travelling. Sometimes it's as simple as going on a hike, bike ride or walking around wherever I am. This is usually pretty easy when you're excited to explore!
As for food, I have my staples that come with me wherever I go. Balls, bars, trail mix and plenty of store-bought snacks come along with me through security and I hope and pray they don't get taken by TSA…
Food like Lorissa's Kitchen protein snacks are SO perfect for long plane rides, car trips and just days on the run. I tried them a few months ago at the urge of my friend Lee and fell in love! They use 100% grass-fed beef and antibiotic-free chicken and pork, all which are preservative-free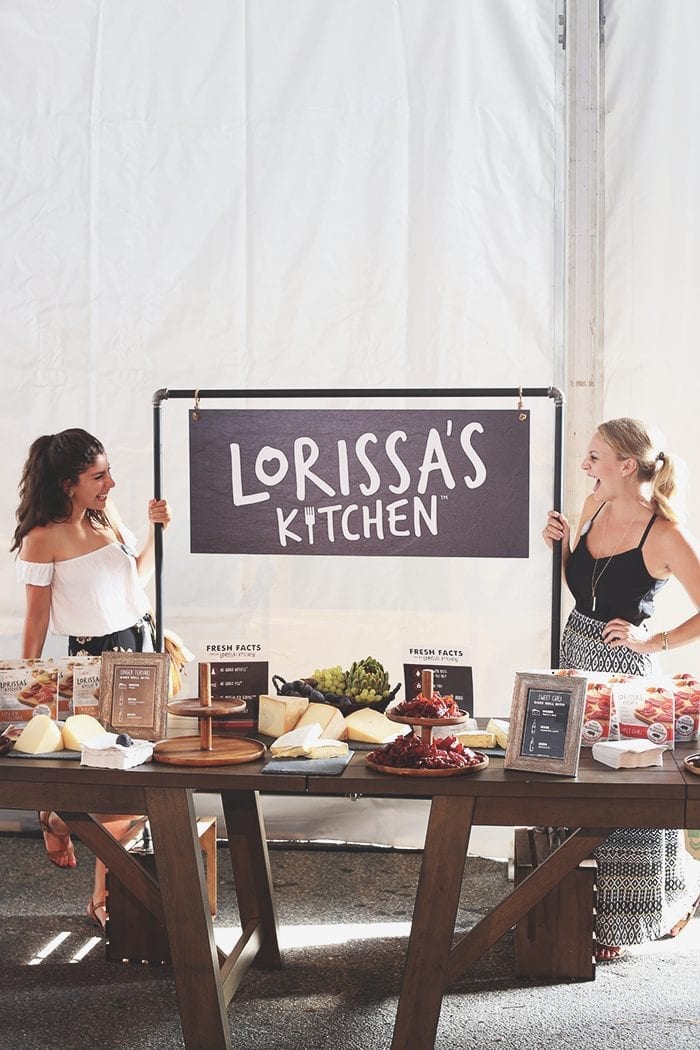 So when Lorissa's Kitchen invited us out to join Real Simple Magazine at Boston Pops on Nantucket, there was no way I wasn't going! New place to explore? Check! Delicious and healthy snacks? Check! Awesome crew of bloggers? Check. Check. And Check.
We were only there for a weekend, but covered a lot of ground! I had the best time hanging with my friends, jamming out to Kenny Loggins (but actually, he's my FAVE!) and learning more about the history of Nantucket. I thought I would share with you some of my favorites from the weekend along with tips for what to do in Nantucket in case you're planning a trip. I hope you enjoy!
1. Fly In On a Hopper Plane
There's a couple of ways to get to the island, but a hopper plane from Boston is certainly the most adventurous. Seats are assigned based on weight so don't be surprised if you end up sitting next to the pilot! Coming in on a plane offers you one of the best views of the island that the ferry can't offer.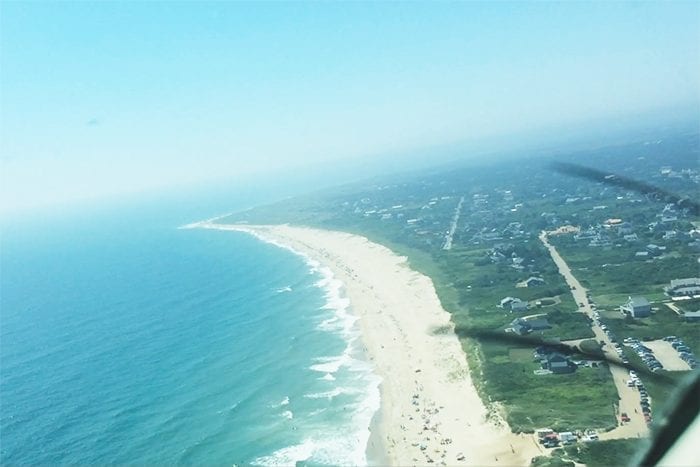 2. Head To The Beach
You can't visit Nantucket and NOT go to the beach. I mean it's a tiny island in the Atlantic so pretty much whatever direction you walk towards, you'll hit the beach. Jettie's beach is family-friendly with calmer waves and warmer water. Lots of activities to do as well! Any of the beaches on the south shore are great for surfing but beware of rip tides and strong currents.
3. Go Shopping Downtown
Head to downtown Nantucket (in and around Main street) for boutique hopping and stripes galore! Stop in all the artisanal shops with beautiful and local-made jewelry and clothing along with specialty items you can only find on the island. Vineyard Vines is a must-stop to look the part but be sure to check out some of the smaller boutique stores on the pier.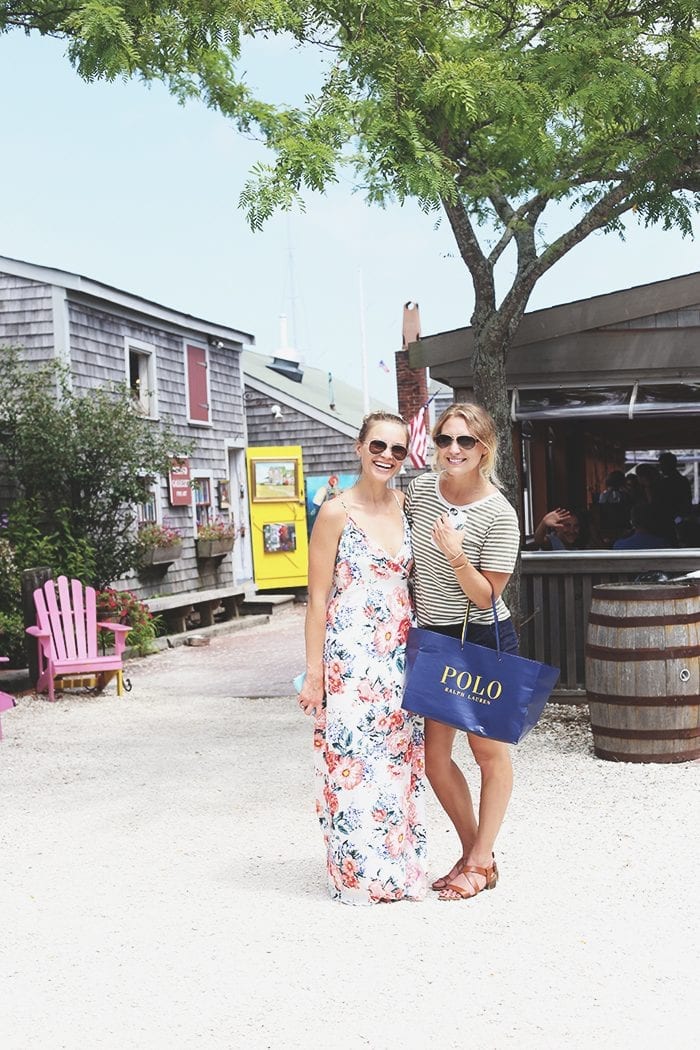 4. Grab Ice Cream at The Juice Bar
With every flavor under the sun, this summer staple will definitely fill your ice cream cravings. Eat it fast though as the heat will melt it before you even start licking! All ice cream is made locally on the island and truly will help you beat the heat!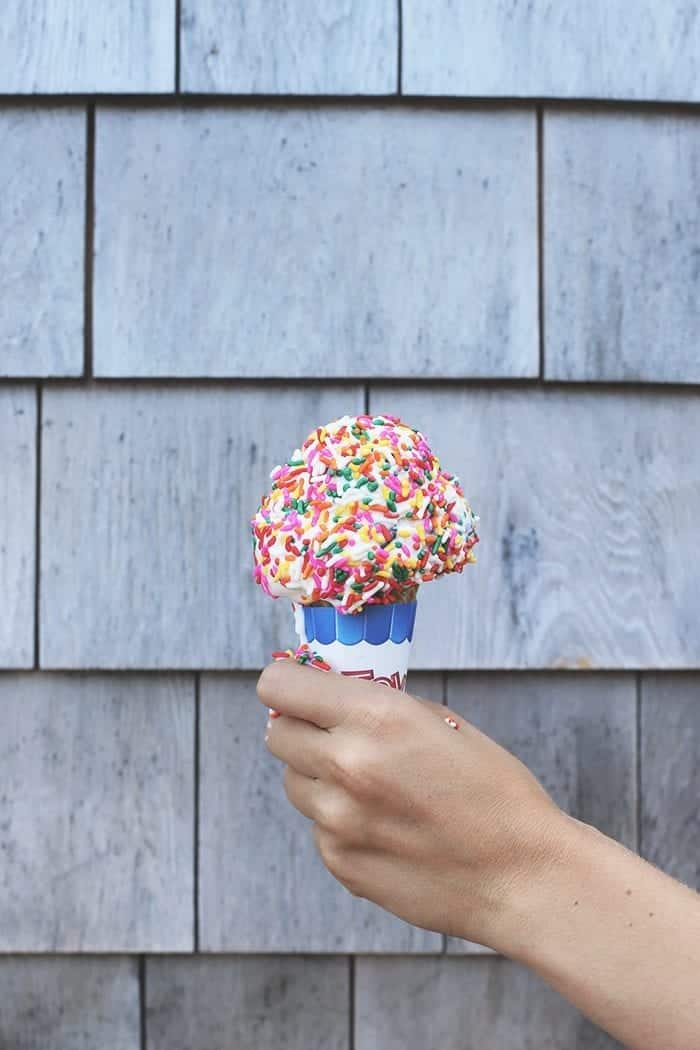 5. Rent Bikes and Take a Ride
Admittedly, we didn't end up having time to do this but had we not been on such a tight schedule, we would have loved to have gone on a ride! There are bike paths throughout the island and places to rent for a day rate. Young's Bicycle Shop is a staple and located conveniently right downtown. Ask for directions before heading out.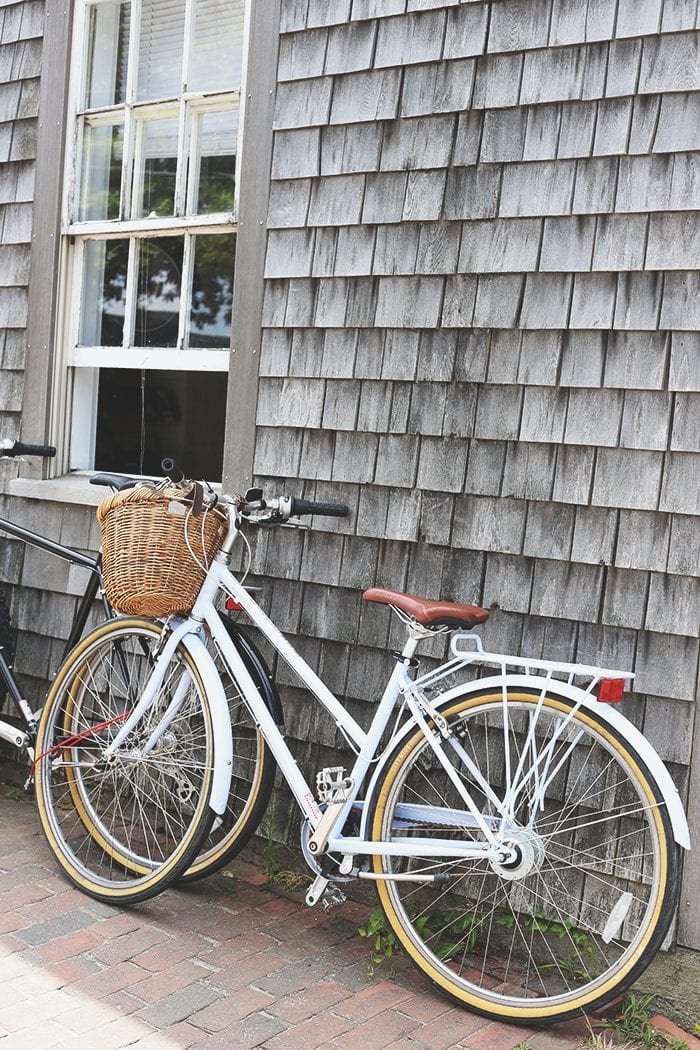 6. Grab Drinks On The Pier
Watch the boats come in and out of the harbor on the downtown piers or by Brant Point Beach. Awe at all the boats you can only hope to own one day, all while sipping your rose or watermelon margarita!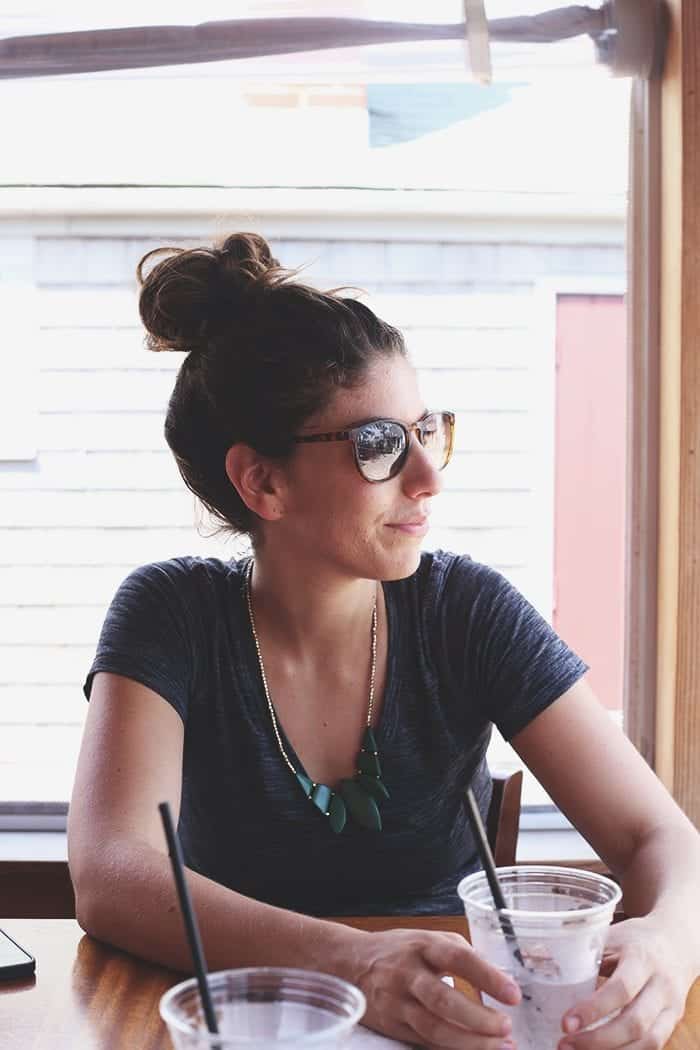 7. Eat some Oysters
You can't visit Nantucket without eating some local seafood! Lobster rolls are delicious, but oysters are a must! We ate as many as we could at Boston Pops but great things have been said about Cru and Dune.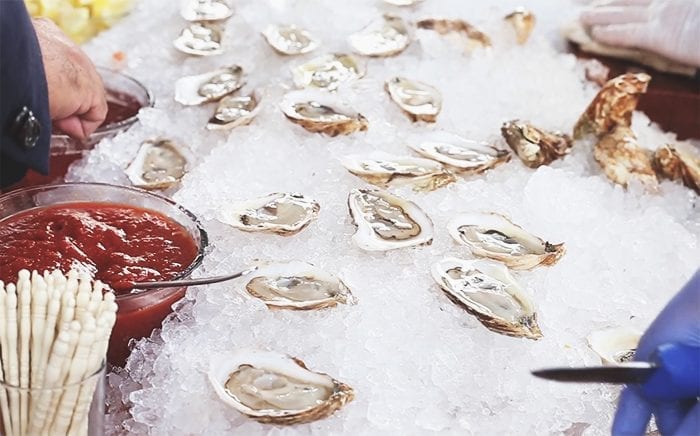 8. Go To Boston Pops on Nantucket
If you happen to be visiting in August, try to schedule your trip to coincide with Boston Pops on Nantucket! Boston Pops, Boston's most famous symphony sets up shop on Jetties Beach to perform for a crowd of 10,000+. If you're willing to pay, grab a seat at a VIP table (all proceeds go to support the Nantucket Cottage Hospital) or claim your spot on the public beach. Either way expect a jaw-dropping performance by the Pops along with a spectacular fireworks show at the end. And if you're lucky, maybe Kenny Loggins will show up and perform during intermission!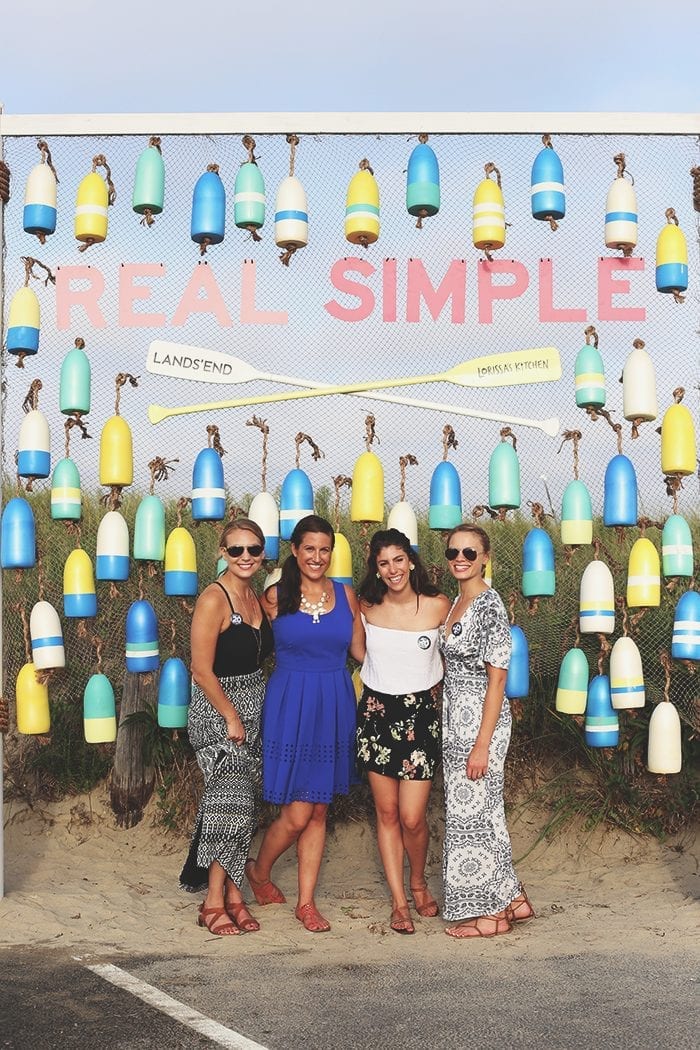 Runners up: Stop in The Whaling Museum to learn more about Nantucket's history or take a walking tour to learn the lay of the land.
Disclaimer: This post is sponsored by Lorissa's Kitchen. I was compensated for my time. Huge thanks to LK and Real Simple Magazine for making this trip happen and allowing us to partake in the fun!
Have you ever been to Nantucket? What are some must-take healthy snacks for when you're travelling?
DON'T WANT TO MISS THE NEXT ADVENTURE? Join the THM Community!
Join 10,000+ members of the THM Community to get access to exclusive info about travel, places I've visited and how to stick to your healthy lifestyle on the road.