Homemade almond butter is easier than you think! Make this Dark Chocolate Sea Salt Almond Butter recipe in your blender or food processor in under 20 minutes with just 4 ingredients!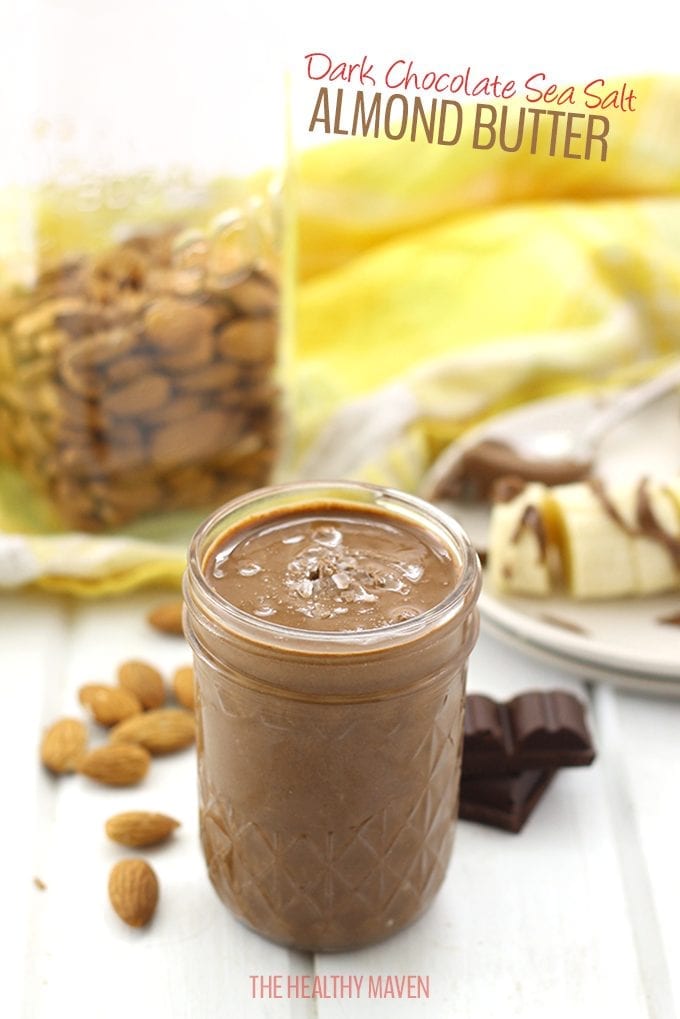 This recipe was supposed to go up last Tuesday, but as I sat down to write the post I realized how many other thoughts I had swirling through my head and suddenly I found myself bearing my soul all over the internet.
Typical.
My content calendar is the best and worst thing that has ever happened to me. It totally keeps me on track and has helped me become a slightly more organized blogger (organization is not my strong suit…) but the newly discovered creative inside of me just wants to throw caution to the wind and let the chips fall as they may.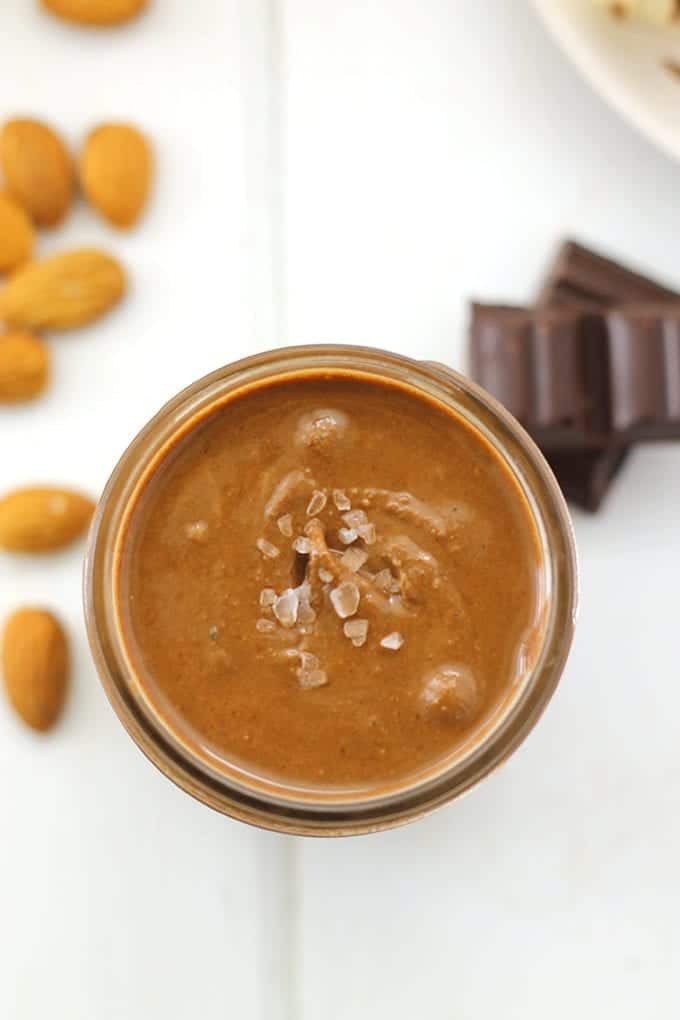 My internal struggles force me to be flexible all the time. If I weren't I would probably be the most uptight person on the planet. Flexibility isn't easy for me though. I do it for my sanity but it is in direct conflict of my perfectionist tendencies.
I find comfort and control in rigidity, but I also find peace and relaxation in freedom. Is it easy to let things go and ditch the plan all the time? No. But you do what you gotta do for your peace of mind.
Alternatively, you go after this almond butter with a spoon.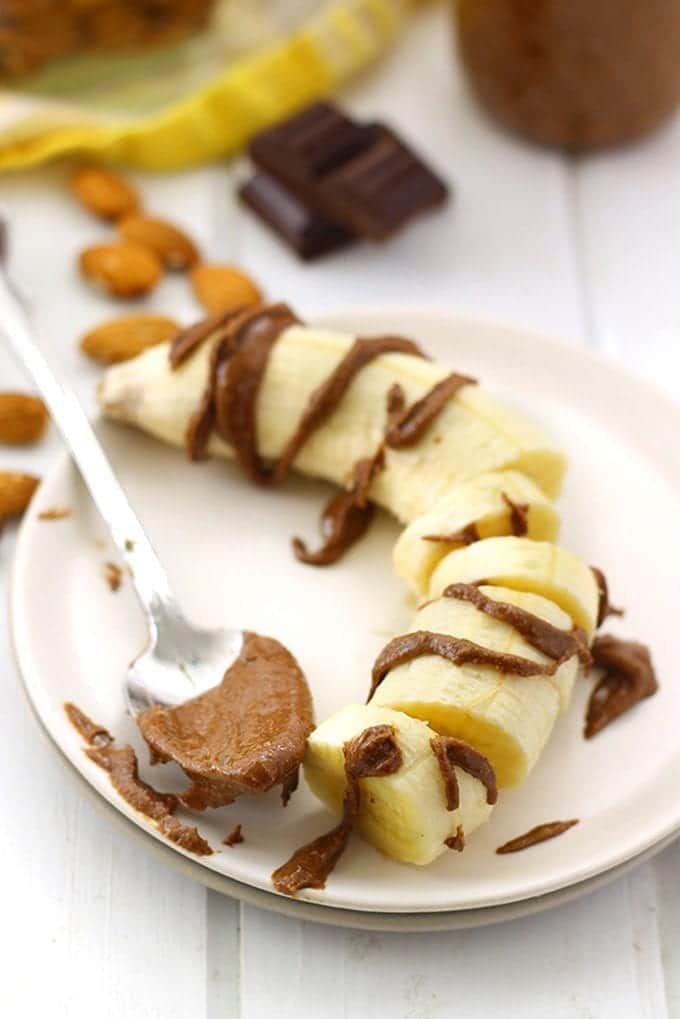 When my sudden desire to change up the content calendar meant that I found myself with 3 chocolate recipes in row, I just had to let it go. There are certainly worse problems in the world than too many chocolate recipes.
Having a plan is important, don't get me wrong but you need to learn how to cope without one or at the very least when plan B looks different from plan A.
I challenge you to ditch the plan for the day and see what happens. I bet you'll be surprised what you discover!
Print
Dark Chocolate Sea Salt Almond Butter
Author: Davida Lederle
Prep Time:

5 minutes

Cook Time:

15 minutes

Total Time:

20 minutes

Yield: about

2 cups

1

x
Instructions
Preheat oven to 350 degrees F.
Spread out almonds on a baking sheet and bake for 10-12 minutes or until lightly toasted (I find 11 minutes to be perfect).
Carefully add almonds to a food processor or blender and process until smooth.
You will need to wipe down the sides on occasion to make sure almonds are blended smoothly. This will take several minutes so be patient.
Add in dark chocolate, sea salt and vanilla and process until well-combined.
The heat of the almonds should melt the dark chocolate so it combines well.
Store in an airtight jar for several weeks. If storing for a longer time (over 1 month), store in fridge.
Are you a planner? How do you balance planning and flexibility? Who's excited for 3 chocolate recipes in a row? #hellyeah!
JOIN THE THM NEWSLETTER
Join 20,000+ members of the THM Community to get access to exclusive recipes, healthy lifestyle tips and behind-the-scenes news from our team!