Is this post just an excuse to share adorable pictures of my dogs? Hard to say 😉 But in all seriousness we have been on the lookout for some good dog accessory shops so I put it out to you guys on Instagram and man did you deliver with your suggestions!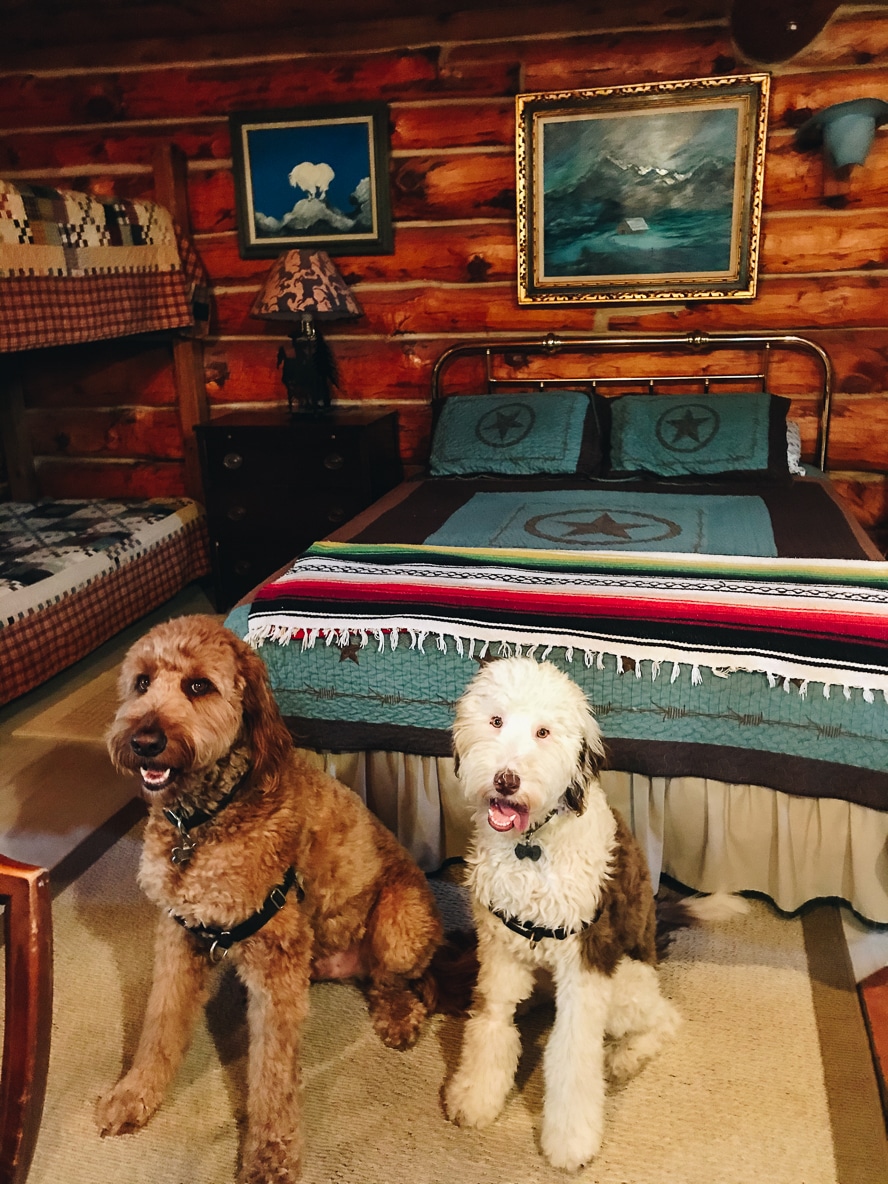 We're pretty minimalistic when it comes to dog accessories and for the most part, Rumi has worn Bodhi's hand-me-downs so we haven't had to buy much. But our little pup is officially 7 months old and has out grown her collar and harness so it was time to do some shopping. If you scroll down you can see what we bought.
But I did want to highlight some of the dog accessory shops you suggested and a reminder to shop small when you can! Although I'll admit I'm a big fan of Chewys (their customer service is BOMB) I try to shop small when I can and now more than ever this is so so important. Hopefully this post can give you some shopping ideas for your pets or a gentle reminder that those of us obsessed with our dogs (or pets) love a good present for the pups 😉
Let's get shopping!
13 Small Dog Accessory Shops
The Foggy Dog – Love this local San Francisco company and of course that it was "co-founded" by a goldendoodle 😉
Puddle Jumper Pups – They specialize in collars with pretty much every style and design under the sun! Custom embroidery available too.

Lucy and Co -They have everything from outerwear to leashes to harnesses. Eyeing the shark attack reversible rain coat.

Pet Friends Official – Love when I get to support my reader's friends and families businesses! This one belongs to a reader's brother and love that they're Toronto-based!

Wildebeest Dog Essentials – One of the things I loved about this shop was that they carry the no-pull front-clip dog harness! We've been needing to upgrade Rumi's so this is perfect.

Ripley and Rue – Free shipping over $35 which is VERY easy to do with the abundance of products they carry!

Dog Pack Collars – Machine-washable dog collars – need I say more? Love this small dog accessory company based out of Bend, OR.

Duke and Fox – Love this Etsy shop based out of Tennessee with an abundance of options for collars than can be embroidered or customized to your preference.

Wooffrills – Bandanas, bowties and accessories galore for this handcrafted dog boutique based out of London but ships worldwide!

Mimi Green – handmade in New Mexico, this custom and personalized dog boutique offers everything from bandanas, to collars to leashes all made-to-order for your pet. Best if your dog needs custom measurements.

Beau and Nora– Biothane collars and leashes made for the pup that needs durability! If you've got a swimmer or an adventure pup you will love this Indiana-based waterproof collar company.

Paco's Collars – Leather collars made right in Berkeley, CA. Bodhi wears a leather collar and it's done us well for 4 years so we may just have to go for one of these…You can custom design your own too!

The Stamped Paw – Canadian-made, custom dog tags with 10% off profits donated to a local rescue!

There are soooooo many other incredible small dog businesses. I encourage to also look in your own community and see what's available but if you're feeling stuck this list should keep you covered.
What I Ordered
As for what we ordered: this took SO much restraint! But we really only needed a new collar and harness for Rumi. I also plan to get them new tags since their current ones list their SF vet and we won't be needing that on there anymore.
Harness: Wildebeest front-clip harness in large (she's about 50 lbs now and at the max with the medium so she'll grow into the large)
Collar: Beau and Nora collar – loved the durability of these and was personally partial to the design. We went with the two-toned biothane collar in coral pink and saddle brown.
The fact that I didn't order them any bandanas or new leashes is a true miracle. That is all!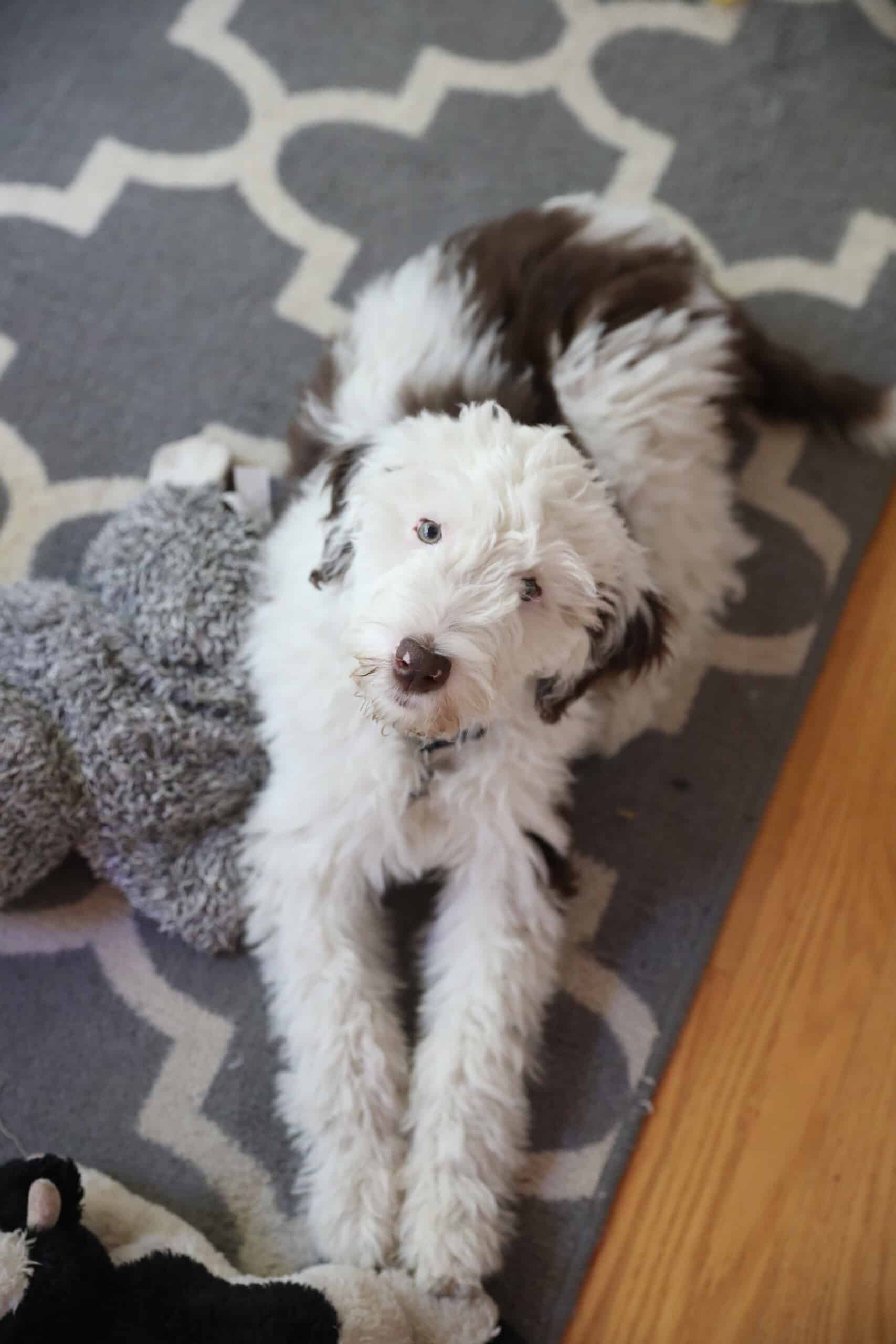 Like this post? Here are some others you might enjoy:
JOIN THE THM NEWSLETTER
Join 20,000+ members of the THM Community to get access to exclusive recipes, healthy lifestyle tips and behind-the-scenes news from our team!