I have to apologize in advance as the name of this recipe is slightly deceiving. The recipe does not contain a medley of harvest grains and in fact contains no grains at all since quinoa is technically a seed. So why keep the name? First, because it's catchy and it makes it sound more exotic! Secondly, because this is one of my classic recipes that in the past I always made with Trader Joe's Harvest Grain Blend.
Gone are the days of easy Trader Joe's visits and gluten. Giving up the gluten was way easier than not having assess to TJs! I used to make this recipe weekly when I was living in NYC and would make a massive amount during my Sunday Food Prep to eat throughout the week. It's one of those recipes that tastes better as you let it sit so it only got yummier as the flavours melded together.
C got hooked on this salad last summer and it is by far his #1 food request. Lucky for him I picked up some Harvest Grain Blend on my recent trip to NYC. But since it contains couscous and orzo (not gluten-free) I made a batch for myself using only quinoa. Next time I think I will add some red lentils to mimic the crunchiness of the Harvest Grain Blend so feel free to do the same. These are my staple ingredients but this salad could easily be substituted with your favourite veggies, nuts/seeds and dried fruit. This is also a fantastic recipe to bring to a potluck. In my experience it is always a hit!
If you make this recipe, be sure to share it and tag #thehealthymaven so I can find it an spread the love!
Print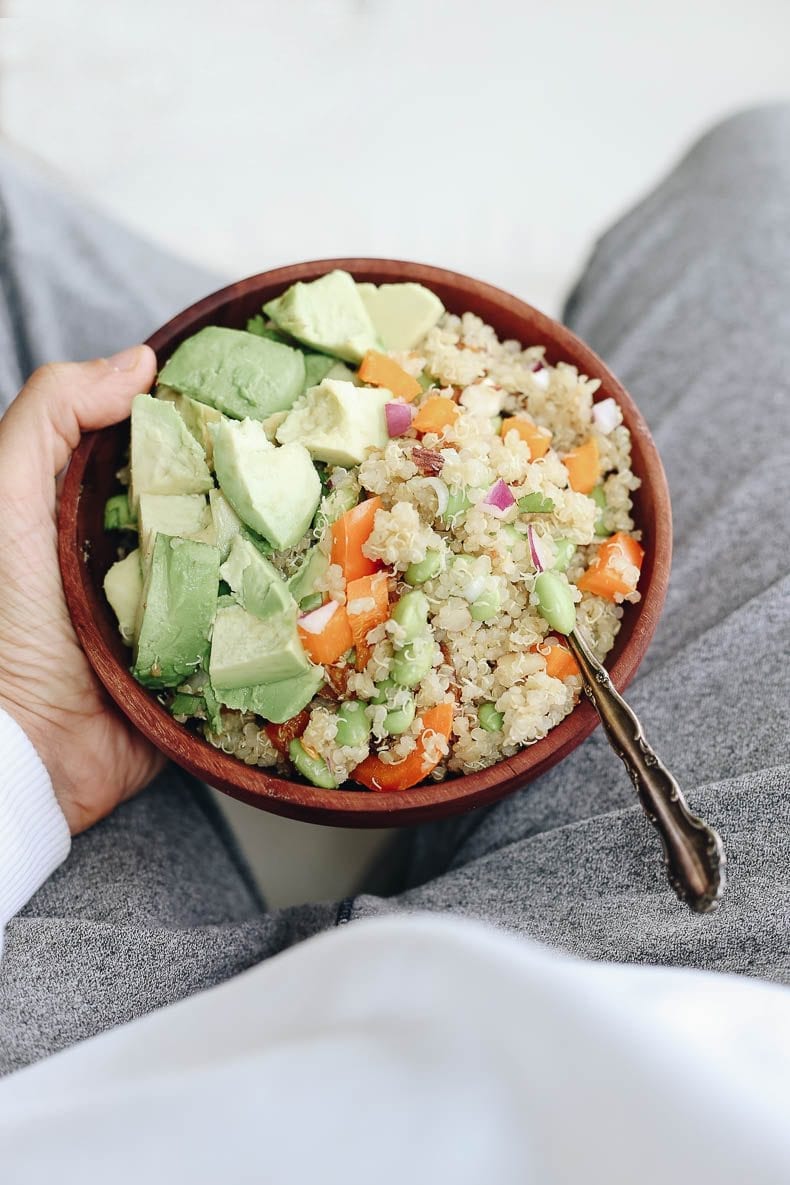 JOIN THE THM NEWSLETTER
Join 20,000+ members of the THM Community to get access to exclusive recipes, healthy lifestyle tips and behind-the-scenes news from our team!