I've been wanting to write this post for a while now, but I needed it all to sink in before I could formulate my thoughts. When I wrote this post, I was still kind of processing everything we had experienced and wasn't in any position to be helping or educating anyone else. But as my friend Natasha Adamo sharing in Episode 6 of the podcast, "you don't need to be cured to help others".
While I've mostly recovered from the craziness that was our cross-country (more like continent, but you know what I mean…) move, I know that the final step in truly processing it all is to share this experience with you. So I'm going to cover a lot of ground in today's post. Unbeknownst to some of you, we left Toronto in September 2016. We finally landed in our new apartment in San Francisco in January 2017. Clearly a lot happened in between. Thankfully, my iPhone captured it all.
In this video I'm sharing the top lessons learned from moving cross-country and below I'll be recapping the journey and those moments we didn't share with you as I needed some space to figure it all out. I still feel a ton of guilt keeping this from you, but I'm hoping you understand why I needed some time to process before talking about it. But more than anything I hope you take something away from my experience and that it can help prepare you (as prepared as you can be at least!) if you're embarking on a big life-changing move like this one was.
The process was actually split into two because of reasons I won't get into but we left Toronto in September and landed in Minnesota for about 7 weeks through the Fall.
LEAVING TORONTO
Packing up our life in Toronto was one of the hardest things I've ever done. The emotional toll of it sunk in months later but the physical toll of moving was immediate. Definitely watch the video above to learn what NOT to do. Let's just say that there were a lot of tears involved and things like this happening…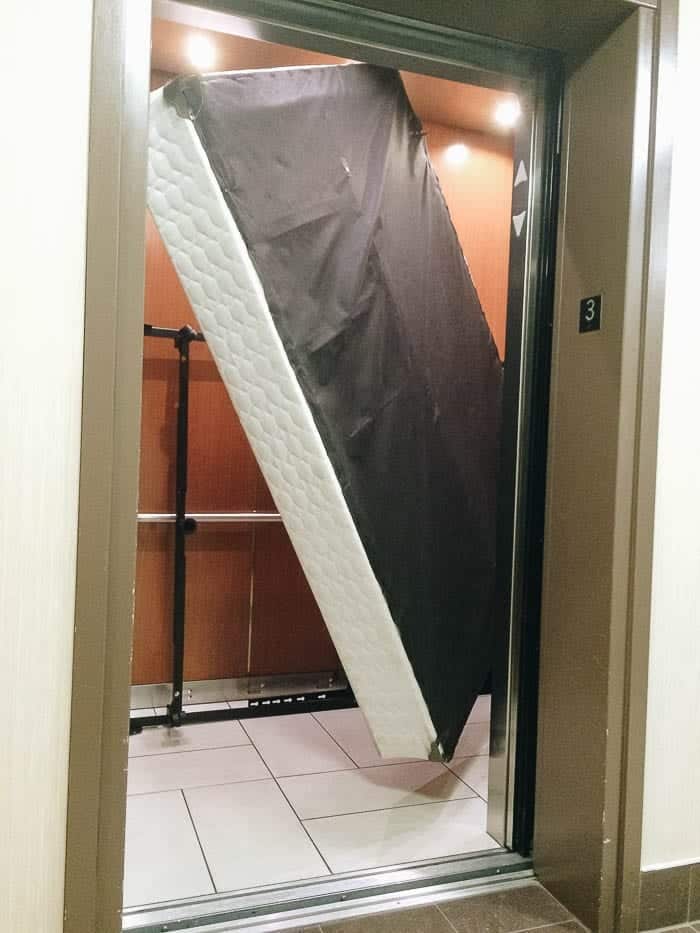 Yes, that's a box spring wedged into an elevator and it took me 20 mins to get it out. Not fun.
After an exhausting day, I spent the night at my parents and C went back to our place to patch up holes and clear it out. Looking back on these pictures makes me super emotional. This was mine and C's first home. It was also where we hosted our friends and family, took care of Rhett and eventually brought Bodhi home to. Seeing it empty like that hurts, but I know in time I'll look back and only see the positive memories that took place there.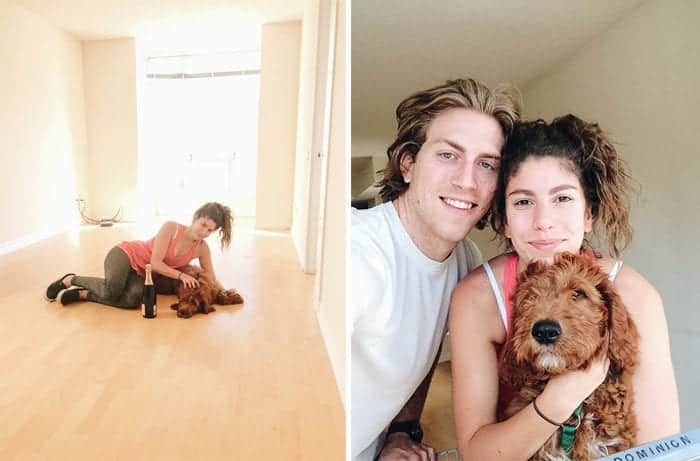 From Toronto we drove to Minnesota (by way of Chicago) to spend the next couple of weeks living with C's family. 
ARRIVING IN MINNESOTA
Per usual, our little man was a total champ in the car. I can't believe how little he was!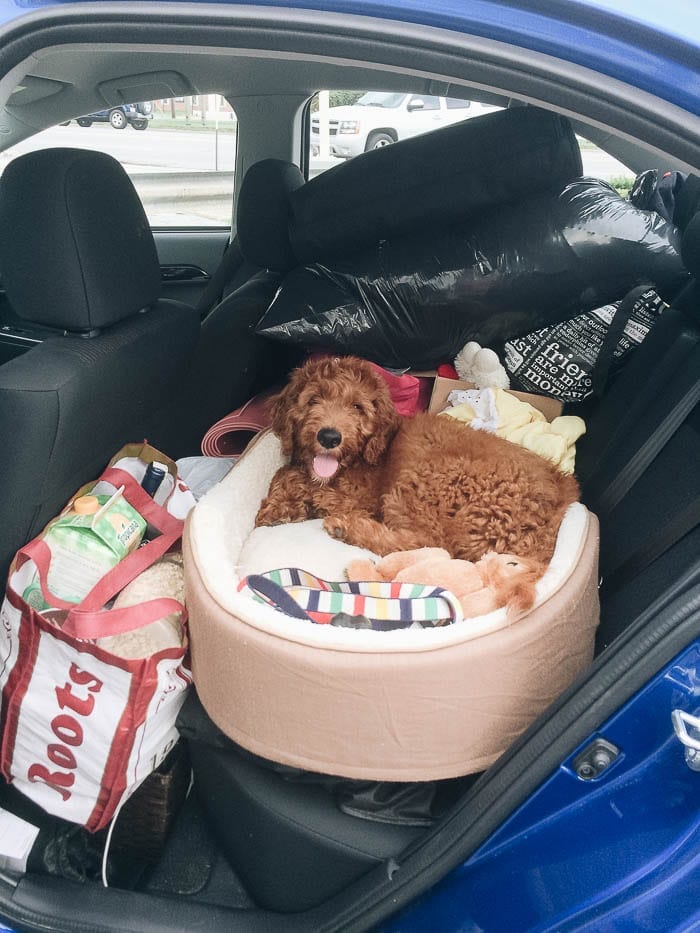 Settling into life in Minnesota was like a dream. After all the drama of the move, it was so nice to have the support of C's family and the beautiful Fall weather in Minnesota. Getting to explore all of the little parks in their neighborhood and local coffee shops, I started to wonder if it was worth leaving or just staying put. I still love it there so much and look forward to visiting again soon.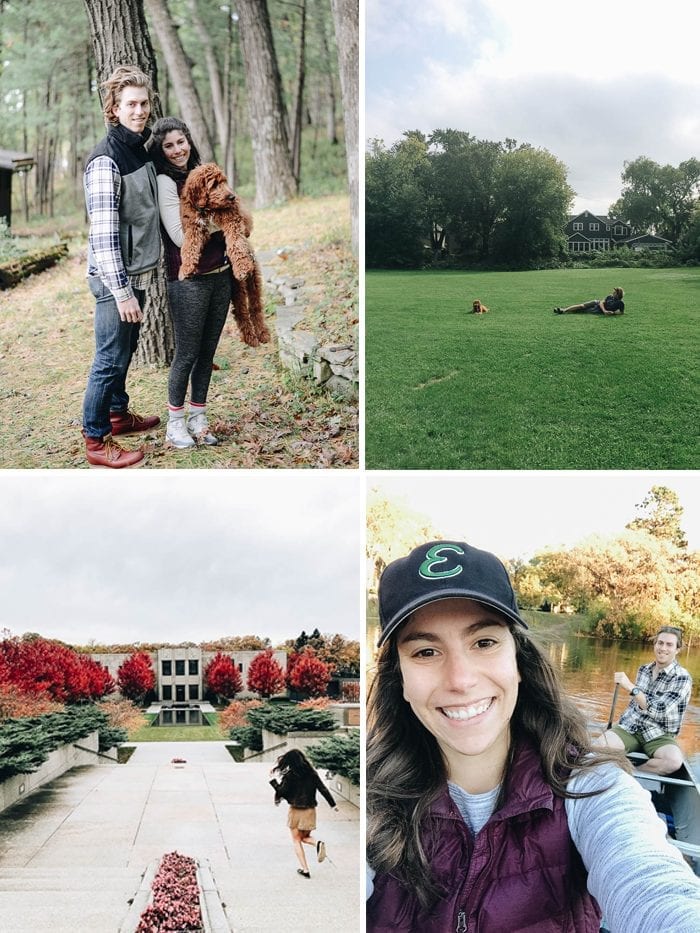 Our stuff arrived pilled on top of each other, but likely most of it survived! Again, we made BIG mistakes when it came to our move so check out the video above if you want to learn more.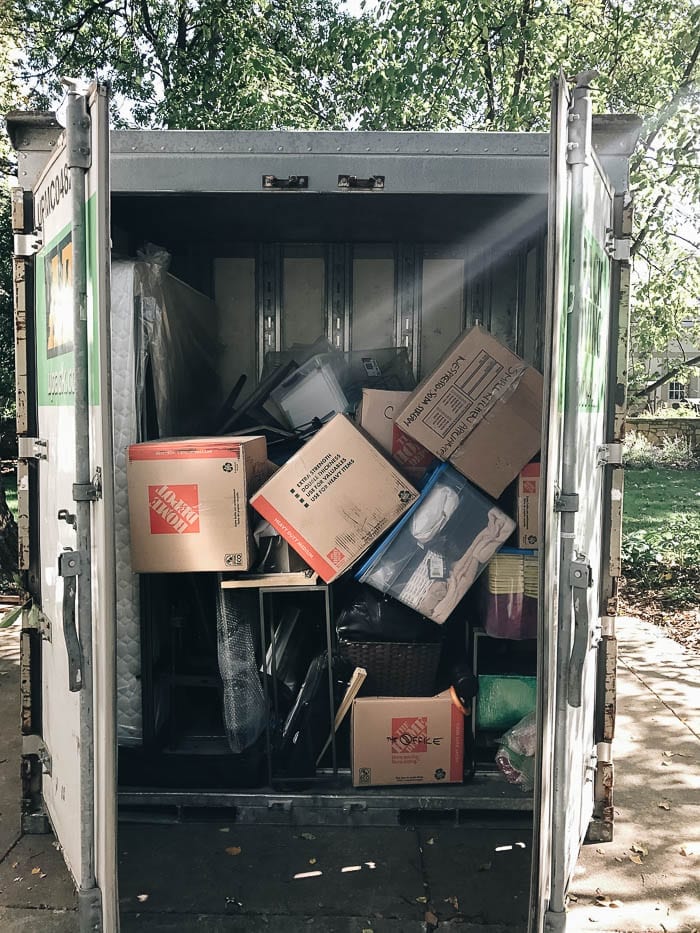 P.S. For you Minnesotan readers, would you guys want to see a round-up of my favorite places there? I've been quite a few times over the last 5 years and explored a lot in our time there so I'd love to share if you're interested!
We left Minnesota in Mid-November and chronicled the entire road trip out West. Catch up on those blog posts here:
–Badlands National Park
–Road Trip Through Colorado
–Moab, Utah + Arches National Park
–Capitol Reef National Park + Boulder, Utah
–California Road Trip Finale
LANDING IN SAN FRANCISCO
We arrived in California with mixed emotions. I was still dealing with the effects of the crash and had a lot of doubts about leaving Minnesota. I was scared, sad, overwhelmed, excited and relieved all at once. I was happy we had finally made it, but honestly, the biggest challenges were ahead of us and I was not emotionally prepared for them.
But the first week we arrived in SF was pretty special. It was Thanksgiving and we spent a night at the West Point Inn on Mt. Tam and I'm forever grateful for this warm welcome to the Bay.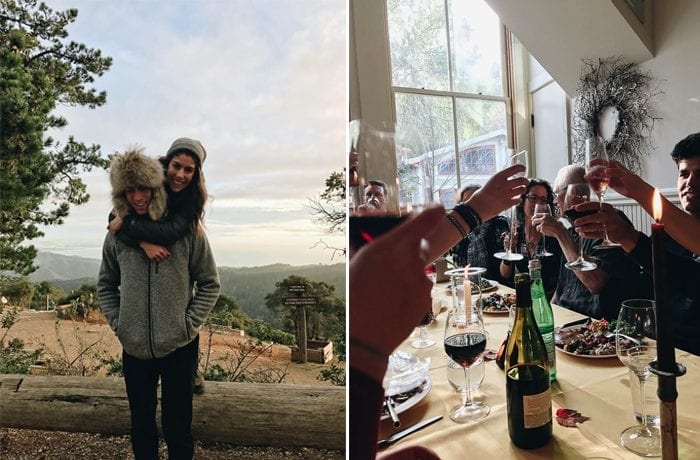 We're fortunate that C's family took us in in SF too so that's where we were staying and where almost all of the blog posts from December were written. Between a busy month with the blog and holiday content, we also had to sort out our newfound car situation, credit issue (neither of us had credit in the US!) and began the apartment hunting process. I'll be totally honest with you guys, health was not at all a priority. Besides the occasional hike with Bodhi and C, I didn't work out for almost 6 weeks. I also lived off snack bars and dried fruit. I just didn't have it in me to cook or plan anything. I did a lot of car eating as we drove our rental from one apartment to the next.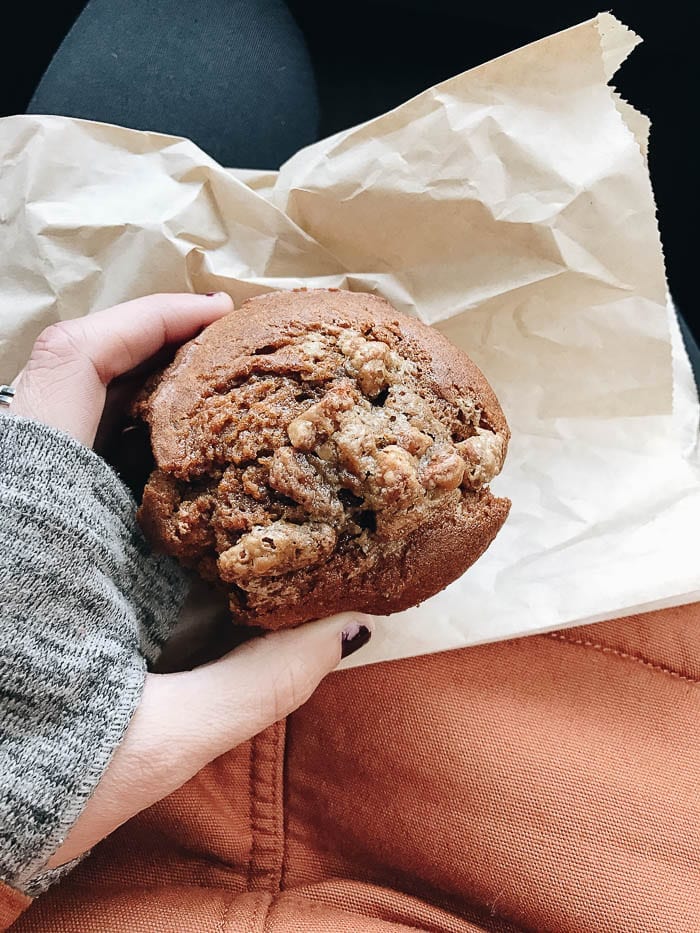 As I talked about in this post, this period was really tough for me. We were encountering a lot of challenges that come with moving, trying to navigate the SF housing craziness and mourning what we left behind in Toronto and Minnesota. My biggest regret in all of this is not being as transparent with you. But I also recognize that I needed time to process everything and even though THM is a reflection of my life, it also doesn't need to be a negative space for all of you. So I did the best I could. Fortunately things began to turn around.
At the end of December we signed an apartment and things started to slowly calm down. We then headed off on a family trip to Guatemala, which was a great way to destress and prepare for the impending move into our new place.
MOVING IN TO OUR APARTMENT
We moved into our apartment in SF about 6 hours after landing from Guatemala. The first thing I wanted to do was a cook a meal, but of course, we had no stuff! Thankfully C's sister gave us a "survival guide" and that's essentially what we lived off of for the first couple of weeks in the apartment.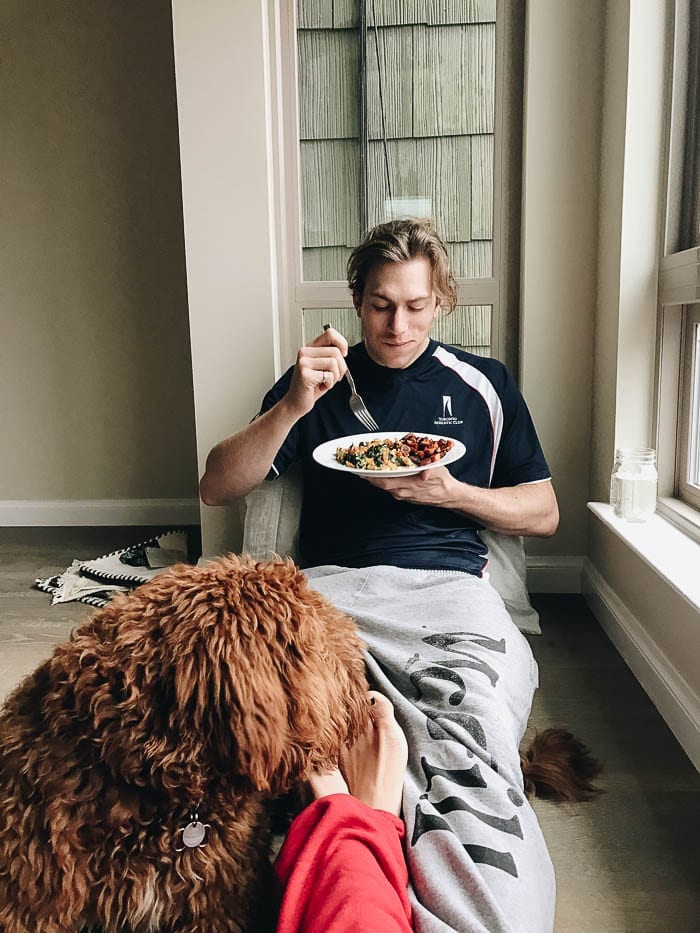 Because of the lessons we learned on shipping our stuff to Minnesota, we went about bringing our stuff to SF in a different and slightly less gruelling way. It also meant it took about a month for our stuff to get here. C and I basically did all of our work from our one piece of furniture for the first few weeks, our glorious couch. It was our splurge item while we waited for the rest of our stuff to arrive.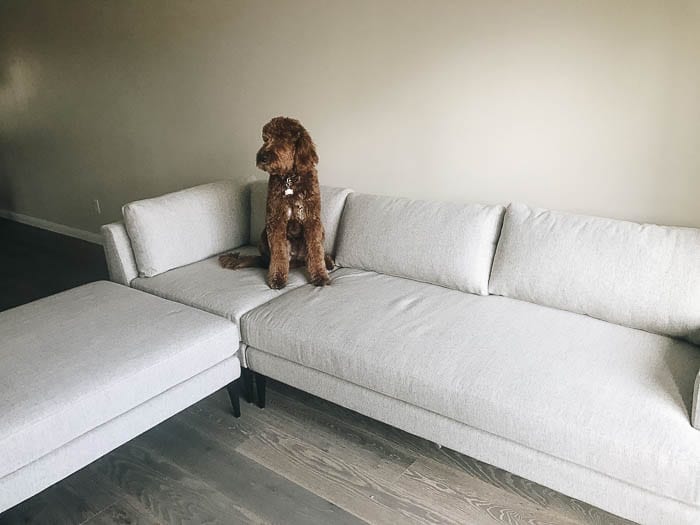 Eventually we got a mattress and this is what I did for the first half hour after receiving it…it was glorious.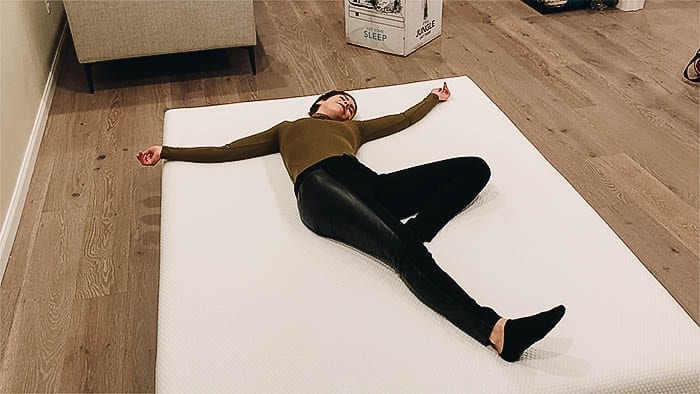 It's been about a month since then and our stuff finally arrived while I was in Israel. It's been SO nice to have all of my kitchen gear and really start nesting in our home. We still have a long way to go in terms of settling in, but we're taking our time to make sure we create a space we're really excited about. Stay tuned for an apartment tour!
It's been a whirlwind 6 months and even though I reached my lowest of lows, I'm grateful for it all. When we left Toronto, we were seeking an adventure and while I certainly didn't expect the adventure to be all positive, I'm realizing that sometimes we need some hardships to really test our strength and help us grow. That stagnation I had been feeling is definitely gone and I'm looking forward to growing even more in our new home.
I hope you guys forgive me for keeping you in the dark through this process and that you enjoyed catching up today. For anyone debating whether or not to make a big move, I'll say this: DO IT. Don't expect it to be easy, but nothing in life worth doing ever is. Life is about moving forward and expanding the boundaries of your comfort zone. There's no better way to do this than to flip it all upside-down!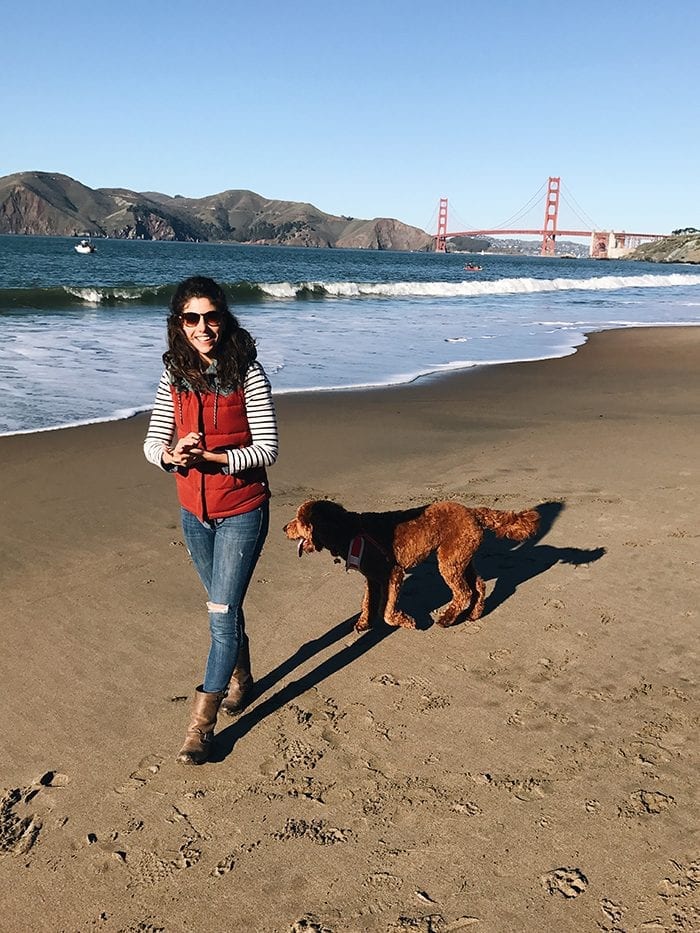 DON'T WANT TO MISS A LIFE UPDATE? Join the THM Community!
Join 10,000+ members of the THM Community to stay up to date on the latest life happenings and behind-the-scenes of The Healthy Maven!