Happy May! I know it can feel hard to look ahead or dream right now… and that's exactly why this month's journal prompts are going to focus on that. To get through hard seasons of life, I always like to manifest a brighter, better future.
As you may know, I recently started a garden. I can't help but think of all the applicable metaphors for this time of life. "You reap what you sow." "What you focus on grows." It's been so rewarding to see the tiny little seeds I planted become full on plants with a little water, love and attention. I'm taking this slower season of life to plant the seeds (literally and figuratively!) for the future. Who's in?
10 Journal Prompts for Growth
1. What rhythms in your life will you be shifting moving forward?
2. What has become more important to me this past month and what has become less?
3. What from this season of life do you want to bring with you and what do you want to leave behind?
4. No matter what the future looks like, what is the one thing you are most looking forward to this year?
5. What can you start today for a brighter future?
6. List three things you're grateful for right now.
7. In exactly one year, what does your life look like?
8. What are the characteristics I admire of someone I'd like to emulate?
9. If I had no fear today, what would I do?
10. Who would be most upset if I tried _____? Why is this holding me back?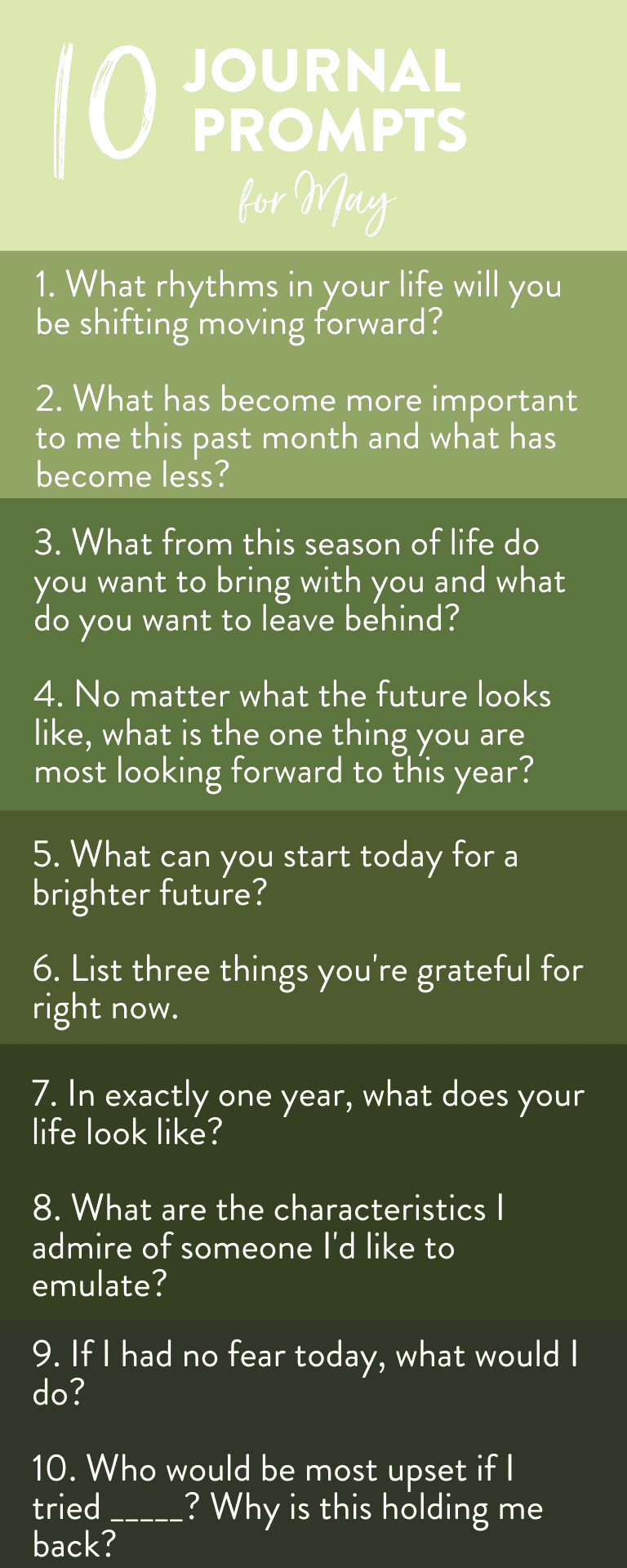 Like this post? Here are others you might enjoy:
JOIN THE THM NEWSLETTER
Join 20,000+ members of the THM Community to get access to exclusive recipes, healthy lifestyle tips and behind-the-scenes news from our team!