If you asked me 7 years ago what I thought of meal prep I would have told you it was essential. And at the point in my life, it was. I was rigid and inflexible with food. Food was something meant to be controlled, not enjoyed. Food was both a source of my anxiety and also my means of dealing with anxiety. My Sunday meal prep sessions were long, exhausting and in my mind, the key to health and wellness.
And then for lack of a better word: I woke the f*ck up. Many of you have followed my journey from disordered eating to intuitive eating, the process of which has been long and winding and always evolving. A few years ago I wouldn't have been caught dead writing a blog post about meal prep. After years of restriction and control the pendulum swung in the opposite direction and I was vehemently against meal prep. I felt like all the services and blog posts out there writing and sharing tips and lists for meal prepping were perpetuating disordered eating and not allowing individuals to customize their food choices to their personal needs and the whims of life. And on some level I still feel this way. Unless you have a serious health concern and are working one-on-one with a nutrition professional, you really should not be following anyone else's food or nutrition plan. Can you take inspiration for meal ideas? Absolutely. But just because Sally Sue insists on steaming her veggies on Sunday and pre-cooking her chicken doesn't mean you have to. Which brings me to an important conversation topic…intuitive eating.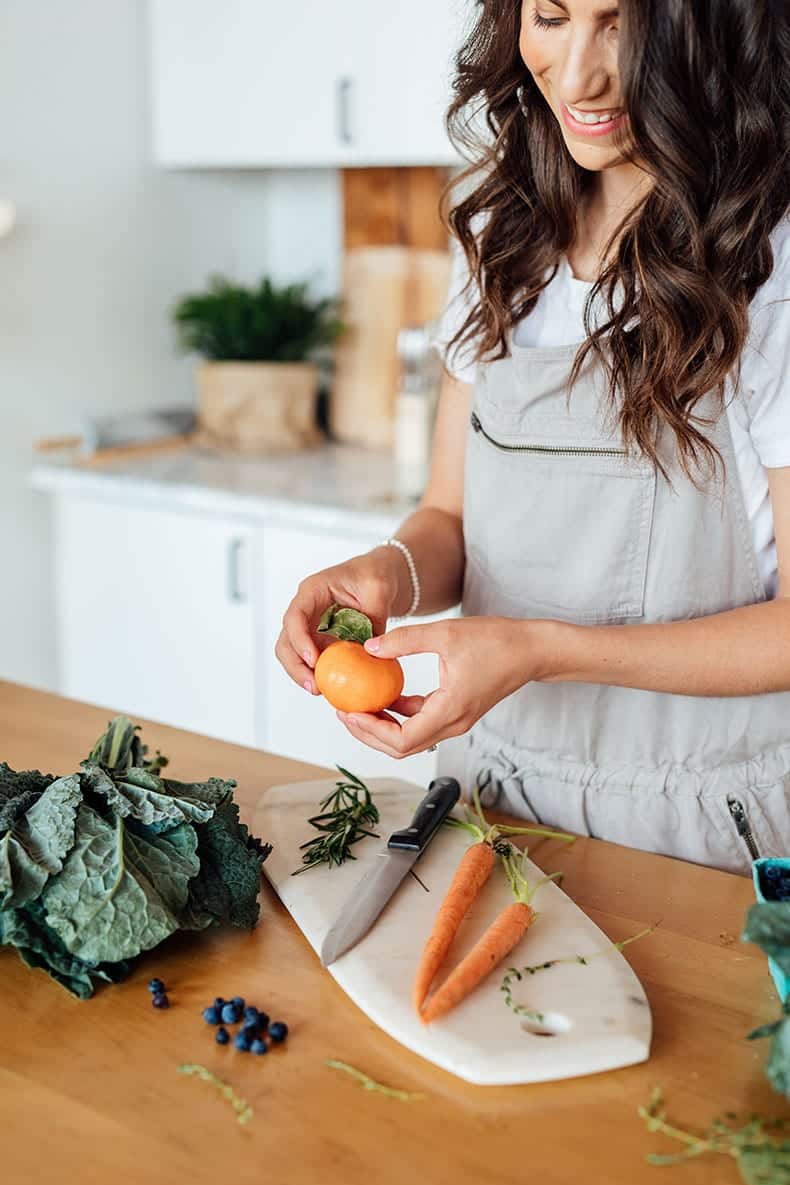 What is Intuitive Eating?
I'm going to briefly summarize this but basically the term "Intuitive Eating" was introduced by Elyse Resch and Evelyn Tribole in their groundbreaking book by the same title in 1995. Though the concept is simple, it was very new for the time, discussing the principles of getting back to a healthy body image and living with food freedom. As diet culture continued to grow it emphasized the idea that only WE can decide how we eat, why we eat and letting go of food rules our culture has thrust upon us.
In the past few years I've watched this term get reworked in a way that it was never intended. The whole point of Intuitive Eating is that it's not a diet. It understands that our food choices change based on the flow of our lives. While I certainly identify as an "intuitive eater", I would never tell people I follow an intuitive eating diet. For me, intuitive eating means enjoying food and making choices that feel good for me. Absolutely nothing is off limits (except buckwheat and peas cause I hate them!) but I also don't eat a plate of cookies for dinner or popcorn for breakfast. Could I? Totally. And in some ways I think this permission has empowered me with choice rather than a reaction to rules, but I don't because I just wouldn't feel great if I did.
So how does this all connect to meal prep? Up until this past year I didn't think meal prep could work in conjunction with intuitive eating. I associated meal prep with rules and that strips away all of the joy of food for me. But recently my mind has changed. I found myself kind of scatterbrained and overwhelmed when it came to meal time. I also found myself eating out a lot because I put in ZERO planning when it came to food. I realized that I needed a bit more structure around my meals and that some forethought was not the worst thing in the world.
For the past year I've experimented with flexible meal planning and prepping and have found that I've been able to make intuitive meal prep work for me. I'm not slaving away in the kitchen trying to prep all my food for the week, and I'm also not running around my kitchen trying to figure out a meal when I'm already starving. So I thought I'd share some of my best intuitive meal prep tips with you.
My Best Tips for Intuitive Meal Prep
1. Know your Why
I truly believe in the power of intention. If your goal is to meal prep because you want full control of your food and want to make sure everything is 100% healthy, this is a very rigid approach to food. While I'm all for making healthy choices, it needs to come from a place of feeling good, not from a place of fear or self-hatred (which I see a lot). I want to share a few approaches to meal prep that I believe can lead to a sustainable habit:
Money – if you're on a budget or saving, meal prep can save you a lot of money rather than eating out all the time
Easing stress – we all have busy lives with a lot of stress. If meal times are causing you extra anxiety, a little planning can't hurt
Fun – One of the best parts of meal planning and prepping is finding inspiration and playing around with different cooking styles. Doing a little prep work can actually make meal time fun and dare I say, enjoyable!
Meal prep is not something that should happen if you don't trust yourself at meal times. I used to be terrified that if I didn't have healthy food on hand I would fall into a bit of indulgent eating. The funny thing is, I only did because I had so many rules around food. I eat cookies and pizza and pasta and foods that bring me joy because I can, not because I can't and my lack of rules around food means that more often than not I actually enjoy salads and soups and healthier brownies. I trust myself around food. If you don't, please take some time away from meal prepping to reestablish healthier boundaries.
2. Find Inspiration
One of the biggest pieces of meal planning is finding inspiration for what to cook. My best tip: make this fun but not overcomplicated. Keep a list of recipes you love from blogs, cookbooks and friends. I keep a running list on my computer so when I start planning my grocery shop I can decide what meals I want to make. From there I'll go through ingredients to see what I need to buy and what I already have.
If you're lacking inspiration check out Pinterest or ask friends for some of their favorite recipes. Or dare I say, check out the THM archives!
3. Plan a flexible schedule
I always look at my schedule for the week ahead and see where I have plans and likely won't be able to cook for meal time. These are my priorities. After saying no to so many social engagements because of my fear and rigidity around food, I will never say no to something because I want to stay home and cook. That being said, I'm usually at home at least 5 nights a week, not to mention breakfasts and lunches.
I generally estimate I'll need at least 4-5 dinner recipes, 6 breakfasts and 5 lunches. Most lunches are leftovers from dinner the night before (if C doesn't eat all of them!) and breakfast is really a cravings thing for me but I try to have ingredients for 1 sweet (i.e. a smoothie) and 1 savory breakfast option (i.e. avocado toast). Most dinners I turn to my inspiration list. I also aim for 1-2 snack recipes if we don't have packaged stuff on hand.
So to recap, I'll plan:
5 dinner recipes (usually doubled for lunch leftovers)
2 breakfast recipes
1-2 snacks
This will change week to week depending on my schedule. If I have more social engagements, am travelling etc…it may look different. Flexibility is KEY.
5. Prep food that won't go bad
One of the biggest realizations I had after my come to jesus meal prepping moment (lol) was that I'd often say no to plans because I already had food prepped that I didn't want to go bad. I believe there are a multitude of reasons to say no to plans (I have big-time JOMO so this has never been an issue for me) but saying no because you already have sweet potatoes roasted is not a good excuse. The thing I've learned about intuitive meal prep is that the planning piece is more important than the prepping piece. I no longer spend my Sundays trying to precook all my food. Here's what it looks like instead:
Start with a list of meals you know you'll be home for (yes this can change but estimate)
Get inspiration for these meals
Make your grocery list (I order what I can from Imperfect Foods and fill out the rest with a grocery shop)
Precook or make things that will LAST – usually this means most of my snacks which won't go bad after a couple of days
I don't pre chop my veggies or precook proteins. Doing this infers I don't have trust in my body that I will make choices intuitively based on how I'm feeling and/or prevents me from being flexible with my schedule if plans change.
*I understand that people have kids and families or unpredictable work schedules. My recommendation for this would be to make meals that you can freeze. That way your food won't go bad and meal times don't have to be stressful.
6. Assess how it's working
Don't take your meal prep as a given or write it off as impossible. Our lives and priorities are ever changing. I've been a rigid meal prepper and a vehement anti meal prep evangelist. Finding intuitive meal prep has been a journey for me and one that will change throughout my lifetime. If you've been meal prepping for years and find yourself burnt-out, uninspired and/or inflexible, maybe it's time for a break. If you love flexibility and fun with food but find meal time overwhelming and stressful, play around with a little bit of planning.
And as always, come back to your why. Intention is everything when it comes to our choices to make sure you're still connecting with yours.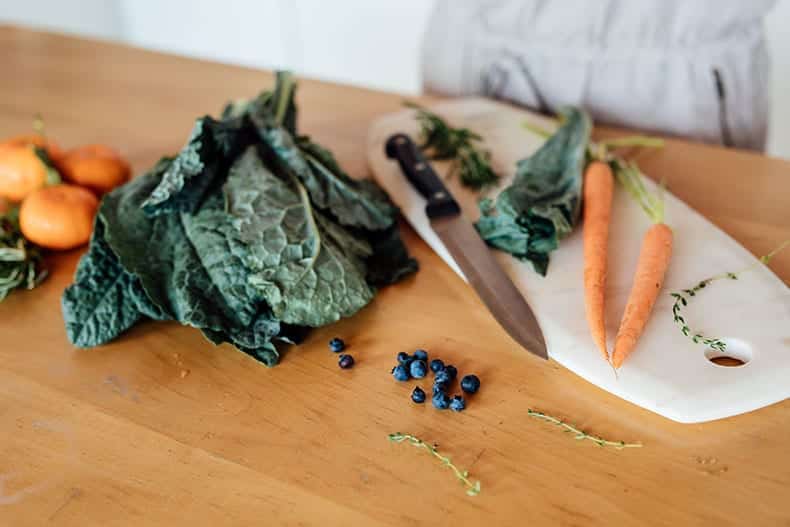 As always, open to hearing your suggestions or anything I missed. Feel free to drop your best intuitive meal prep tips below.
Like this post? Here are some other healthy living posts you might enjoy:
WANT MORE HEALTHY LIVING TIPS? Join the THM Community!
Join 10,000+ members of the THM Community to get access to exclusive info about healthy living, products I'm loving and tips and tricks on making a healthy lifestyle easier and sustainable.