Catch up on the previous days of our road trip!
1. Road Trip to Badlands National Park
2. South Dakota –> across Colorado
3. Moab, Utah + Arches National Park
4. Capitol Reef National Park + Nevada
Follow along as we road trip across Northern California to San Francisco!
When we initially planned our road trip, there was really only one place we knew we had to go to, Yosemite National Park. Yosemite is and will remain for a very long time, mine and C's favorite place in the world.
But it quickly became clear as we set off on our road trip that any plans we might have had for the trip needed to be tossed out the window.
This rule obviously applied to Yosemite, which of course closed the Eastern Tioga Pass 2 days before we got there. We skipped Death Valley and southern California hoping that we'd be able to cross through Yosemite on our way to San Francisco. This didn't happen, but in every way the trip was still perfect. Even if we didn't get Yosemite.
In looking for a place to stay in California that was accessible from Nevada and not too far from Yosemite, which discovered this little gem of a town called Bishop in the foothills of the Sierra Nevadas. It was a welcome relief to arrive there after a 10-hour drive from Utah (the boredom got very real!) and our airbnb could not have been more wonderful.
We've never done a room in an airbnb rather than the whole house so it was a new experience for us, but Charles, our host was one of a kind. C and I are seriously considering going back to Bishop just to spend some more time with Charles. He was truly a gem.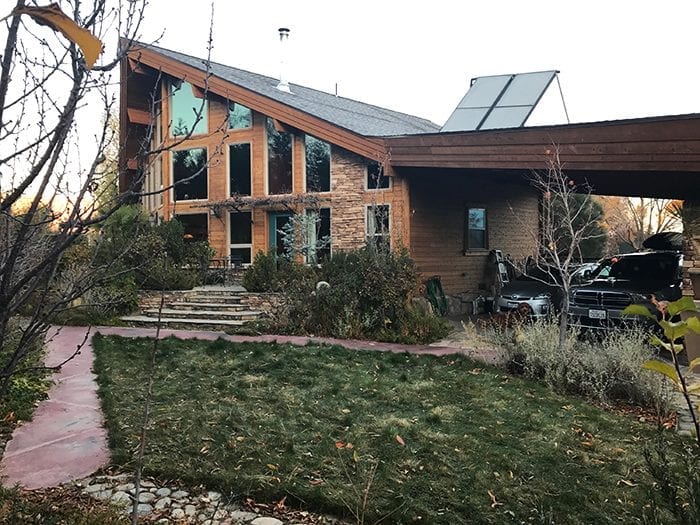 In the morning we woke up bright and early and planned our new route to San Francisco. Instead of going through Yosemite, which was no longer possible, we opted to stop at Mono Lake before making our way up along the border to Tahoe. From Tahoe we drove through Sacramento before finally crossing the bridge into SF. Here's how it all went down:
Since Tioga Pass was closed, we decided to veer right off the highway to check out the tufas at Mono Lake. The tufas are caused by calcium carbonate in the water and as the levels of the water decreased, the tufas revealed themselves. I am SO happy we went out of our way for these. We spent an hour or so exploring the scenery and walking the path around the lake. If you ever find yourself on the eastern end of Yosemite, it's worth exiting the park to check out Mono Lake.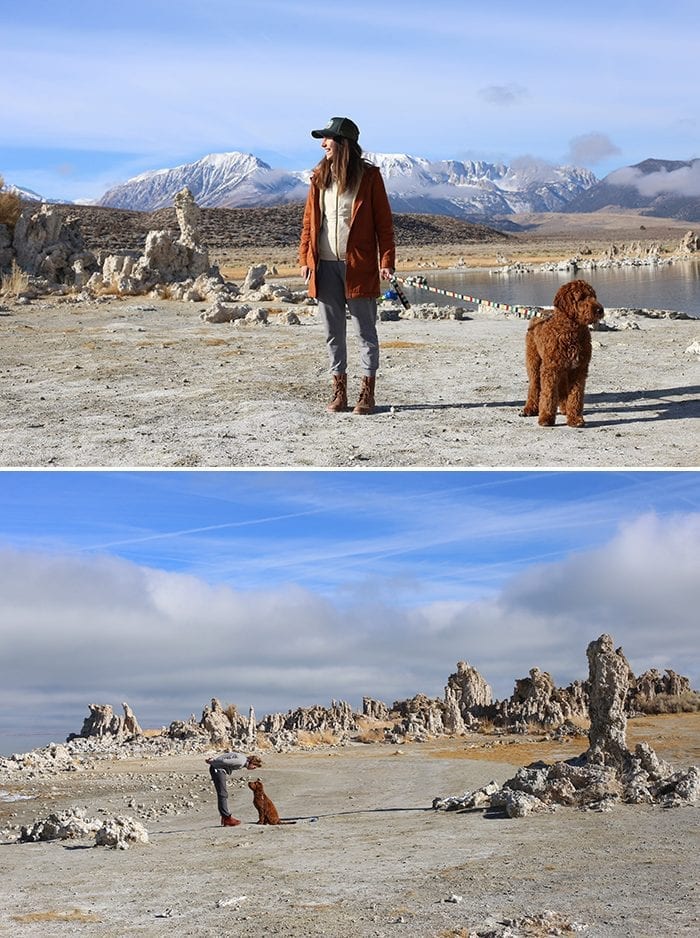 From Mono Lake we went about 2 hours north to the Southern end of Lake Tahoe. We skirted the California-Nevada border, and detoured a bit off the highway to explore some of Tahoe and grab lunch. After a not-so-vegetable forward diet and many a meals in the car, it was so nice to pull up to Sprouts Cafe to get a veggie-filled lunch and stretch our legs. If you're in the Tahoe area it's worth stopping at Sprouts.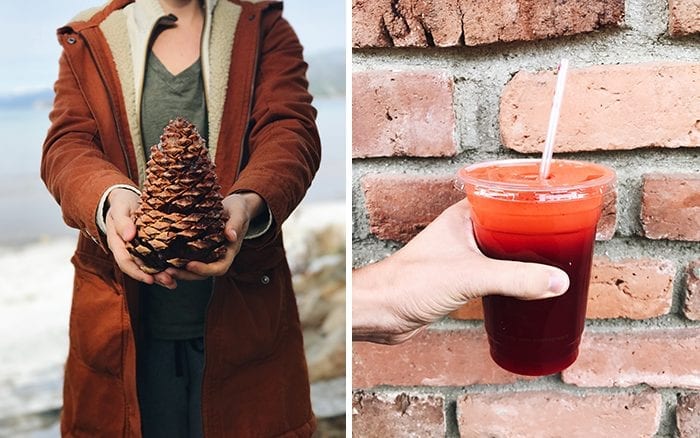 Driving out of Tahoe was absolutely beautiful (thank god for 4-wheel drive), which I'm grateful for as the final stretch of the trip made us a little restless. We crossed through Sacramento before finally entering into San Francisco. I won't lie, it was a bitter sweet moment. I was so incredibly sad to see the adventure end, but also overwhelmingly appreciative that we had finally made it. We managed to pull-off a 7 day road trip, half-way across the country, with a puppy while also having totalled our car on the FIRST DAY. Can you tell I'm still not over it?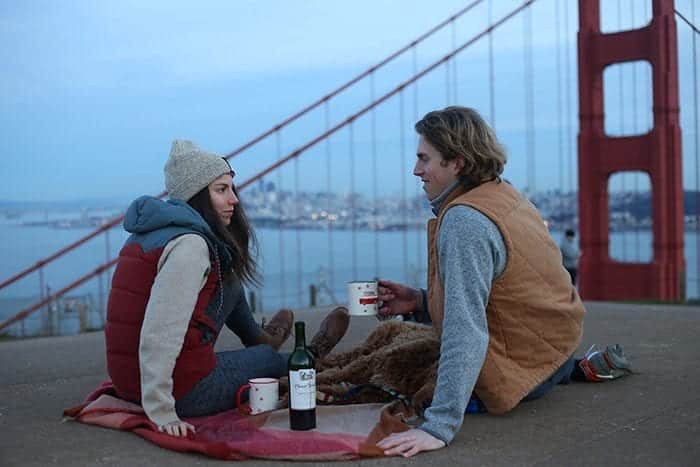 After 7 intense, beautiful and eye-opening days, we were so happy to be able to celebrate Thanksgiving with family in the Bay Area and then a night away at the West Point Inn. My plan had been to end this post with reflections on the trip, but I honestly think I'm still processing them. As I've looked back on photos and videos in putting together this series I'm in awe at what we were able to do and see. So much so that I haven't been able to fully formulate my thoughts. However, I do have a two things that became very clear to me both during and after the trip:
1. I am so incredibly grateful for my partner in crime, C. He drove 99.9% of the trip (because I'm terrified of driving), which included hitting a 6-point buck, 2 massive snow storms and pitch-black night-driving. Without him I would most certainly not have survived this trip. Thank you for making me laugh endlessly, putting up with my incessant pictures and videos and for always being the sunshine to my rain cloud. I love you.
2. America, you are beautiful. After everything with the election, I was feeling pretty sad and depressed about the fractured state of our country. This trip was the exact reminder I needed that the US is full of beautiful places and spaces that belong to all of us. But perhaps more importantly, while we may differ dramatically in our political views, the only thing I encountered on our trip was kindness and love from everyone we interacted with. This trip instilled an optimism I had lost during the election.
Stay tuned for a BIG ANNOUNCEMENT on Tuesday and in case you missed any of the previous posts from this trip check them out here:
1. Road Trip to Badlands National Park
2. South Dakota –> across Colorado
3. Moab, Utah + Arches National Park
4. Capitol Reef National Park + Nevada
You can also subscribe to my Road Trip playlist on YouTube so you never miss a future video.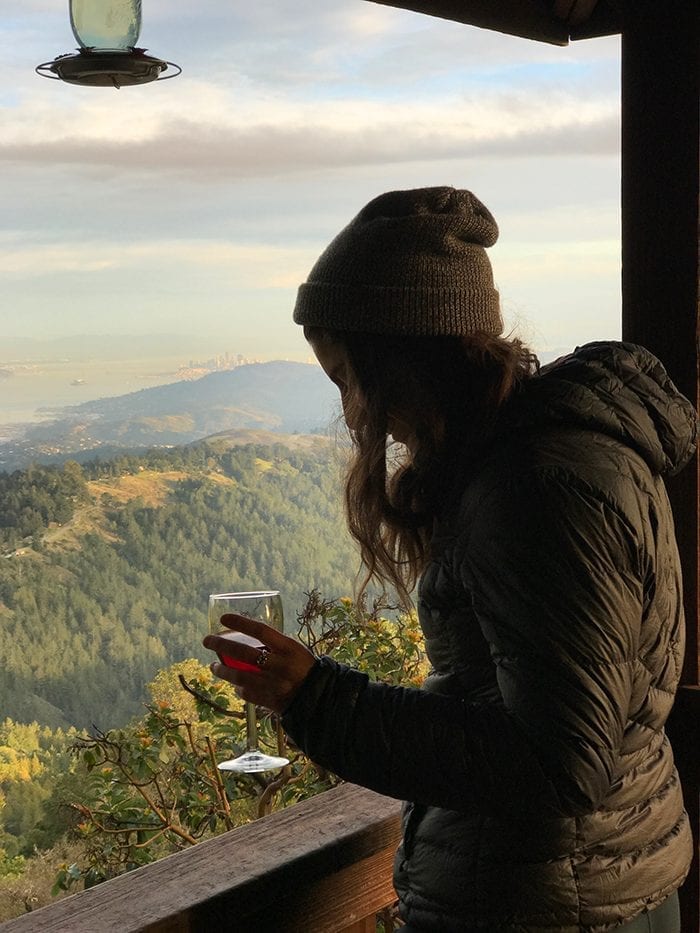 DON'T WANT TO MISS THE NEXT ADVENTURE? Join the THM Community!
Join 10,000+ members of the THM Community to get access to exclusive info about travel, places I've visited and how to stick to your healthy lifestyle on the road.