The other day I received a pretty triggering message on Instagram. Like most digital creators and online influencers (or whatever you want to call us) I receive quite a few DMs and emails daily from brands wanting to "work" together. I put work in quotation marks because it's more like free labor. While the occasional brand may have a budget and actually pay you fairly for your work, most have the expectation you'll do XYZ for free product or just because.
It's been a year since I've done a sponsored post and shut down that portion of my business so while I typically ignore messages and emails from brands, they often follow up (many times) and occasionally I offer a "no thank you" or "I do not do sponsored work with brands". While brings us back to that triggering message…
After 3 attempts by the brand to "offer" me free labor in return for their "life-changing" supplement I politely declined, informing them that I don't do sponsorship anymore. Their response is what sent me over the edge:
"That's too bad. You can really leverage a lot from an audience your size".
Now I really try to not let this stuff get to me, but I'm human and I can't always brush it off. I knew my response to the brand would be fruitless so instead I took to stories with a ridiculous filter and my complaints about how out of control this industry has gotten.
Probably not my best moment…But I did receive a surprising number of responses from you guys that prompted me to write this post.
I recognize that most of my audience is not any kind of digital creator or influencer, but I believe strongly in transparency and hopefully this can peel back the curtain on what this industry looks like behind-the-scenes. And for my fellow creators, I hope this can be informative for you and encouraging that there are business alternatives to sponsorships.
So let's get into it.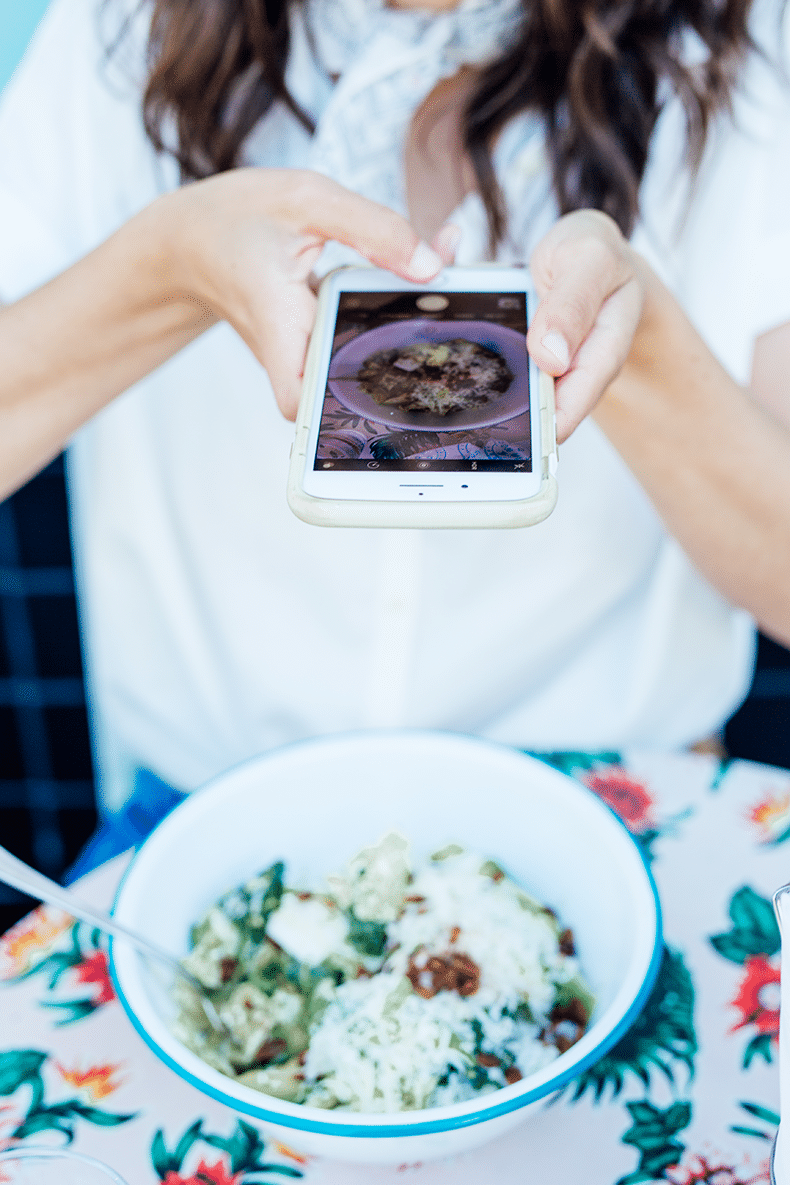 I Quit By Mistake
Here's the truth: I quit doing sponsorships by mistake. I left Instagram a year ago and ended up taking an 8 month hiatus. I shared more about that experience here but in a nutshell I quit for a couple of reasons:
1. Authenticity is my guiding principal. I don't feel whole if I don't feel like my inner and outer worlds match each other. The pressure to perform and have an "Instagrammable" life to share separated the online version of me from the offline version of me. It was too much to handle and I needed some space to sort it out.
2. I wanted to work on internally validating my decisions. It's easy to get addicted to external approval when you have a following on Instagram. I wanted to remember what it felt like to make decisions for me and my family without anyone else's acknowledgement or validation.
3. I wanted to see if I could run my business without Instagram. Spoiler alert: You can. Just not in the way you think.
When I quit Instagram I figured I would maintain the structure of my business and would just eliminate one channel. I whole-heartedly believed that the value I bring to my audience on the blog would be proof enough to brands that working with me outside of Instagram would be a good investment. And it is BUT the sponsorship world doesn't always make good investments.
The blog you're reading right now reaches millions of people. It's at least 10x greater in readership than my Instagram. Over the years I have built a strong trust with my audience, which I deeply value and can also see the benefits of. But blogging is not "in vogue" these days. Everyone is hyper-focused on Instagram so even though blogging is very much not dead, brands like the quick hit of Instagram.
After I left Instagram, brands continued to reach out but when I informed them I could only promote their product on my other channels they politely declined. I quickly realized I was delusional in thinking I could keep the same structure of my business while being off Instagram. It was either go back on Instagram (I couldn't bring myself to imagine that possibility) or find a new way. I found a new way.
The first month I was definitely anxious about this decision. I continued to try to secure some blog sponsorships but all of them inevitably fell through. I absolutely recognize the privilege in walking away from money for my mental health and other personal reasons. Many people cannot afford to make decisions like this and I am truly grateful every single day that this was an option. C and I have savings and I have a partner who also works and was in support of my decision-making.
In addition, I was able to take a deep look at my finances and see where I could save. Sadly this meant saying goodbye to the podcast (one of many reasons for shutting it down) and the team that helped to run it, but it did help to mitigate the loss in revenue. Jess also made a huge career change (so proud of her!) and with how much cooking we're doing at home these days I really haven't minded the recipe development.
At this point it's just me and Tanya running the show here. Not having a whole team of people has meant I have less on the line when it comes to making drastic business decisions. There is so much pressure for small businesses to scale but honestly, I'm so grateful we have a small but mighty team for this exact reason. Tanya and I discuss this all the time. There's so much room to pivot based on the needs of our audience. It's freeing.
My anxiety has always been both a blessing and curse. Most of the time it's unproductive but occasionally my anxiety prompts the fire under my butt that I need to navigate change. Within a month I had a new game plan. It was time to eliminate sponsorships and ramp up other parts of my business.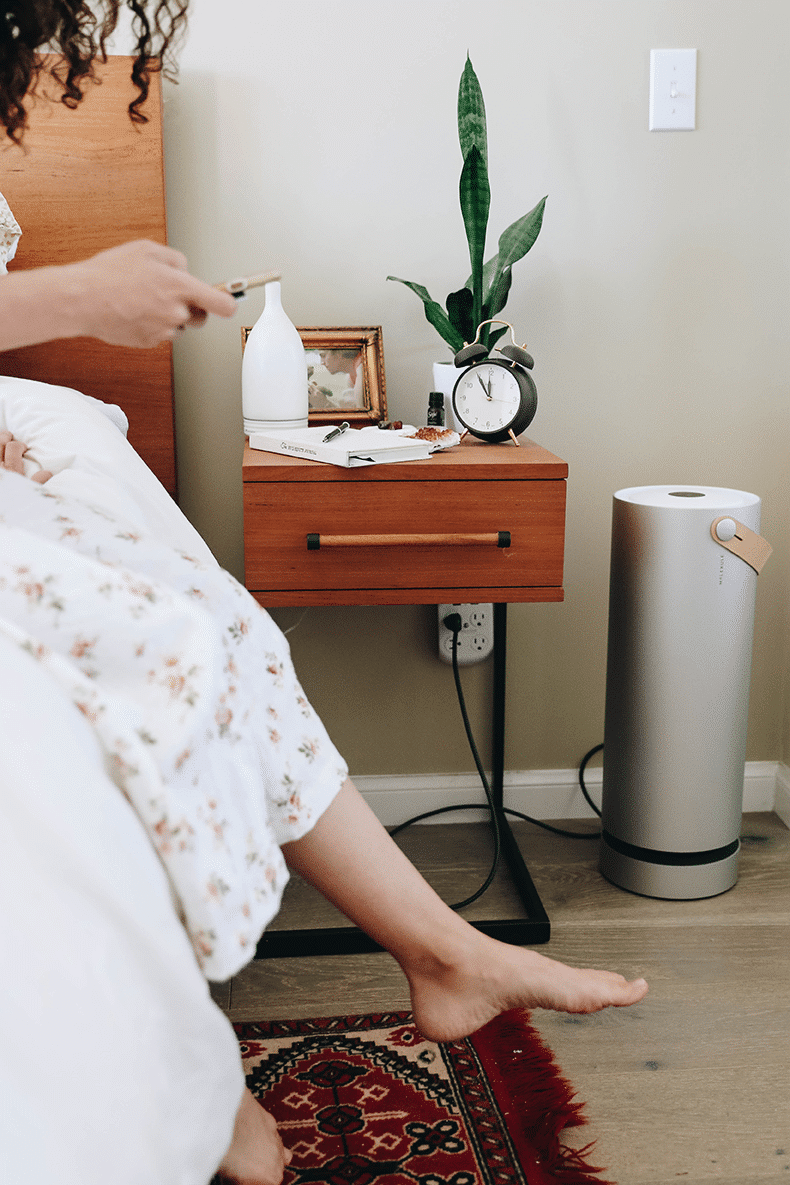 The Relief | What You Don't See
After the anxiety passed it was quickly followed by a deep sense of relief. While I certainly had my fair share of frustrations in working with brands, I didn't realize how much stress it was causing me.
There's so much you guys don't see when it comes to working with brands or sponsorships. Don't get me wrong, all jobs have their stressors and I have no expectation that my job always be easy-breezy but some of the situations we ran into would get anyone's blood boiling.
First off, there's the expectation that you do everything for free. It's pretty demoralizing and devaluing to have people expect that you are willing to put in hours upon hours of work for a couple free cans of tuna fish. Constantly having to assert your voice and your value is a lot for anyone.
Then when you do land a good deal there's the back-and-forth negotiations and contracts. I totally respect the need for contracts but it's pretty shocking what you find in the fine-print. If you don't advocate for yourself you will 100% get taken advantage of. Brands will own the rights to everything you create and share it in whatever way they want. Imagine seeing your face on a billboard without any prior knowledge this was happening. Sadly, this happens all the time because of the way things are worded in contracts and the challenge of having to stand your ground against large corporations with big legal teams.
And then there's the content itself. Brands have expectations that you create what they are looking for AND want to see the content perform for your audience. But that's the problem, what they want and what your audience wants isn't always the same thing. I can't even tell you how many back-and-forths I've had with brands trying to explain to them that their idea will flop. I've walked away from campaigns where I had already completed the work because the changes the brands wanted were totally absurd. Almost every single sponsorship you see online has been passed between many hands and requires drafts and approvals before you see the final post. Don't kid yourself if you think that Instagram image was captured in the moment. It's almost always produced weeks, if not months before you see it. That is if they get approval to you in time…because apparently contracts only seem to work one way 🙄
I started this blog first and foremost for me but within a year I realized the impact I could have on you. I've always felt like I worked for myself and for you guys, but as the sponsorships ramped up I really ended up working for brands and it was causing me to really resent my job.
Eliminating this income stream ended up bringing with it a huge sense of relief. I went back to working for myself and for you guys. No one else gets to have a say in what I create and share and for the first time in a long time I'm back to loving what I do for a living.
So How Do I Make Money?
After I shared those not-so-flattering IG stories, some of you reached out asking how I was able to run my business without sponsorships. Here's a secret, anyone can do it. Kind of.
I have always advocated for any digital creator to have a space that they own. Namely a blog or email list. While it may feel at times like you own your social media audience, you don't. If the platforms shut down or shut you out, your business is kaput. It has never felt like a smart business decision to me. Thankfully, my start in the space was through blogging so I've been building and growing my audience for 8 years.
There are sooooooo many other ways for digital creators to make money. You can freelance for other creators, build a course, coach, earn ad revenue, you can promote affiliate links just to name a few.
Since I already had the structure of a blog and wanted to continue to work for myself, the natural options were ad revenue and affiliates. Let's talk about these:
Ad Revenue – see those annoying ads all over my site? They're there so I get paid. It's a win-win for everyone. You get free content and I can pay my bills. Thankfully I hear fewer and fewer people complain about ads (compared to 5-10 years ago) and it feels like a good fit for me. A secret: ad revenue depends on a lot of factors but the primary one is this: once you reach over a certain threshold (usually 50-100k monthly readers) you can get into the premier ad networks. These ad networks take a commission but they also manage your ad stack to ensure the spaces are always filled. There's so much to this (seriously – look up how ad tech works!) but if you can bring in a lot of page views you can do very well in the ad publishing space.
Affiliates – affiliates are basically like sponsorships but rather than being obligated to perform work for free product or money, you create on your own terms and make a small commission for each sale. What I love about affiliates is that I get to promote the brands I use and love. Generally I will reach out and ask if a brand I love has an affiliate program and/or has a discount code for my audience. This allows you guys to save and me to earn. Pro tip: if there are brands you love and you have a high conversion rate for your promotions you can always negotiate a higher sales commission.
Focusing on these two revenue streams has changed the way my business operates. We're focused 100% on blog content. The more we create, the more page views we have and the more ad revenue we'll earn. There's also a strategy to this. We do a lot of search engine optimization (SEO) research. We create a combo of what excites us and also what you want to see. We also ensure that we're consistently promoting the brands we love and offering you guys discount codes. There is SO much more to this and many tools we use to improve in these areas but hopefully this can shine a light on how things have changed around here. Let me know if you want to see a blog post and how to scale a blog for ad revenue and affiliates.
Full disclosure: the transition does not happen overnight. It's been almost a year (in October) since we made these changes and only now are we seeing the benefits. I have doubled my ad revenue and affiliate earnings from last year which *almost* makes up for the lack of sponsorships (if I was having a good month). March + April obviously took a hit but things completely rebounded in May and the growth has been pretty exponential. It's encouraging to see our hard work pay off and also to genuinely love my job at the same time.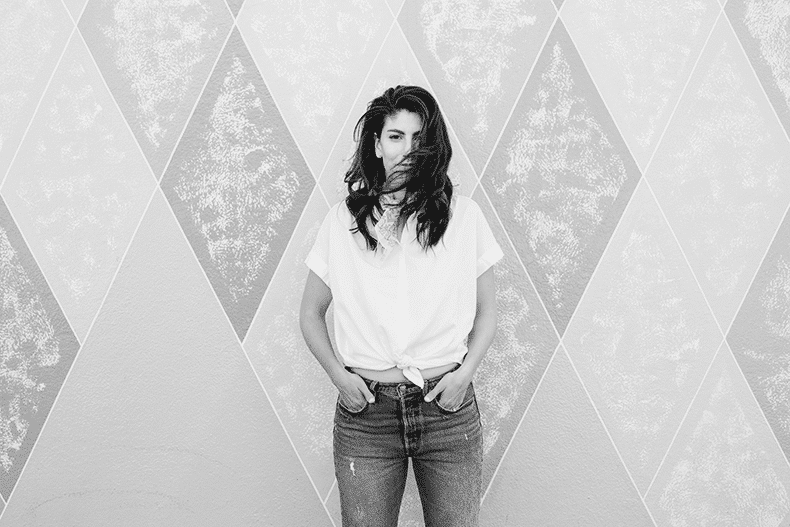 It's Not For Everyone…And That's Okay
I recognize that this model does not work for everyone, and that's okay. Sponsorships, and in particular Instagram sponsorships were taking a toll on my mental health. I don't think I realized how much it did until I let it go. It's really hard trying to monetize your life, but if it works for you, more power to you!
Shifting your streams of revenue when you're a digital creator is not an easy feat. The same level of commitment you need to grow your Instagram audience for sponsorships is true of ad revenue and affiliates. You have to be consistently sharing valuable content with your audience. The difference is that you get what you put in. The more growth strategies you implement, the higher your return. There is an algorithm but the algorithm is built to promote good work and valuable resources, not click-bait and shocking images. Unfortunately the same can't be said about Instagram when you depend on brands for sponsorships.
BUT if it works for you, that's great! I just want you to know that there are other options.
* * * * *
Now that I'm back on Instagram (albeit in a very infrequent way) it would seem like sponsorships are back on the table. Could they be? Absolutely. Do I want to do them? Not really.
I don't see a world in which I return to sponsorships on Instagram but I'm also a never say never kind of person. There could come a day when something feels right or I don't have the privilege to say no. But right now, it's a no.
The creator and influencer space is changing alllll the time and it's hard to predict what the future has to hold. I long ago let go of any kind of 5 or 10 year plan. For a highly anxious person this is a truly remarkable accomplishment.
Hope this helps! Feel free to hit me with your questions in the comments.
JOIN THE THM NEWSLETTER
Join 20,000+ members of the THM Community to get access to exclusive recipes, healthy lifestyle tips and behind-the-scenes news from our team!