This is the Best Ever Pico de Gallo recipe! Made with fresh tomato, onion, and jalapeno, and lime juice, this Mexican favorite will become your new go-to snack or dinner topping. It pairs well with everything and it takes minutes to make!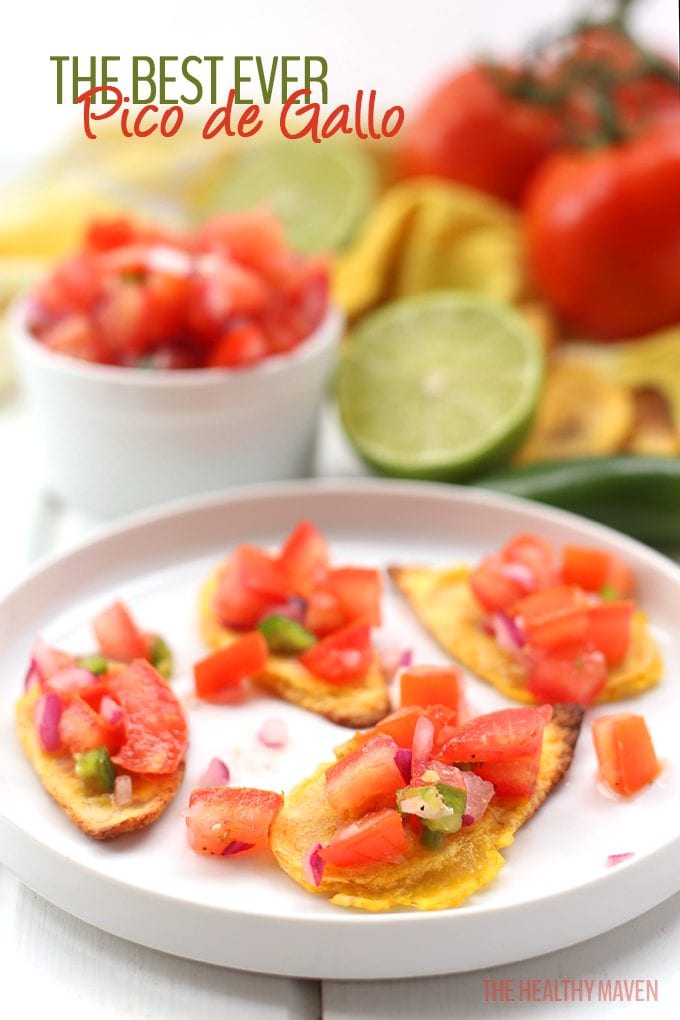 There are certain areas of my life that require a lot of help. Social media, managing my inbox and laundry are some of the top contenders. Other areas, like my pico de gallo consumption, I do just fine on my own. Some might even say I flourish…
Lately, I've been really trying to focus my limited energy supply on the things that truly matter, and "skim the fat" from the things that don't. I was telling my friend Steph about this the other day and she applauded me for my foodie analogy. But it was also just a really thoughtful discussion with one of my most sage friends about shifting priorities and being more strategic about your focus.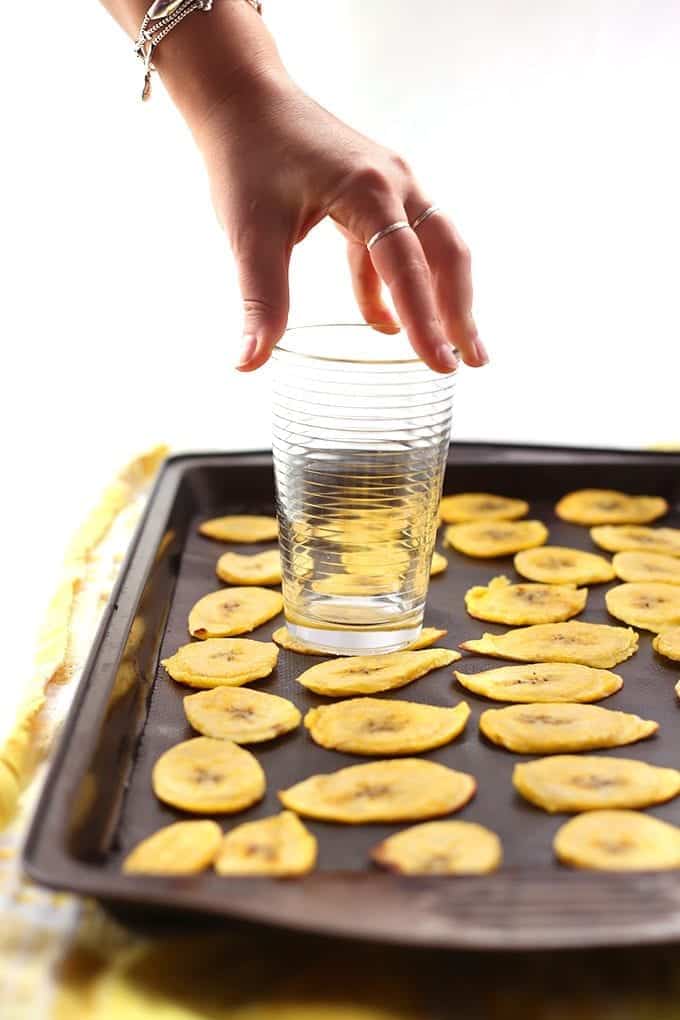 When shit hits the fan (pardon my french), it forces you to assess your life and make choices that allow you to keep your head above water. Since this has been my life lately, I've been fortunate (or unfortunate) to learn that 80% of my time is wasted on crap that just doesn't matter.
Even though browsing facebook on end may seem like a good use of time (if you're completely delusional), it doesn't pay my rent. Realizing this has been overwhelmingly influential in how I'm moving forward in my businesses, but also just in life.
It's been a process of getting back-to-the-basics. Not to go all psych geeky on you, but lately I've been thinking a lot about Maslow's Hierarchy of Needs. In terms of level #1, my physiological needs, being fed and getting enough sleep are basically my #1 priorities in life.
In some strange turn of events, this pico de gallo has actually been a huge player in ensuring the former is taken care of.

It all started with this store-bought pico de gallo, which completely transformed my life. First off, I discovered the glory that is coriander in pico, rather than cilantro, which by now you all know I hate. They're from the same plant, but coriander is the seed and magically does not taste like soap. Life-changing. I also learned that one of the easiest ways to spice up a meal or snack is to throw some pico on it.
But then while working on need #2, safety (mostly financial safety in this case), I realized that spending $6 on a small container of pico was insane. Turns out I'm a food blogger and actually have enough culinary skills to make it at home. Whoda thought?!
There are two reasons why this is the best ever pico de gallo. 1) It's ridiculously easy to make and 2) It pairs perfectly with EVERYTHING. So in my quest to ensure my needs are met, I've been whipping up a double batch of this stuff to eat throughout the week. It only gets better with time…if it lasts.
More importantly, having this recipe on hand has helped me in simplifying and spicing up my life all at the same time. This is ultimately why this is the best ever pico de gallo!
Print
The Best Ever Pico de Gallo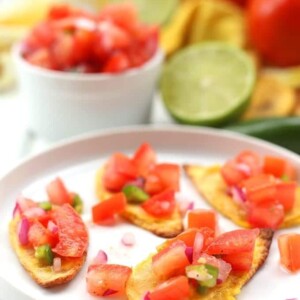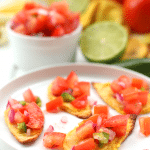 Prep Time:

5 minutes

Cook Time:

30 minutes

Total Time:

35 minutes
Scale
Ingredients
For the Pico de Gallo:
3

tomatoes, chopped and seeded

1/2

medium red onion, finely diced

1

jalapeno, seeded and finely diced

1

lime, zest and juice

1

garlic clove, minced

1/2 tsp

coriander, ground
salt and pepper, to taste
For the Baked Patacones (plantain chips):
2

large plantains (green is ideal but browned will work too), sliced on a diagonal

1

T coconut oil, melted
Instructions
For the Pico de Gallo:
Combine all ingredients in a bowl and let sit for at least 1 hour before serving.
Will keep in refrigerator for up to 1 week.
For the Baked Patacones (plantain chips):
Preheat oven to 400 degrees F.
Place sliced plantains in a large bowl and top with melted coconut oil. Stir gently to coat well.
Line plantains on a parchment or silicone-lined baking sheet.
Bake for 15 minutes.
Remove from oven and using the bottom of a cup, squish plantains so they thin out (see picture above)
Place back in the oven for an additional 10-15 minutes or until desired level of crispiness is reached.
Top a tablespoon of pico de gallo on baked patacones to serve*.
Notes
Some of my other favourite uses for this pico de gallo: On fish, on tacos, on salad, on crackers, on avocado toast etc…
Have you ever had to readjust your priorities in life? What are you going to top with this pico?
JOIN THE THM NEWSLETTER
Join 10,000+ members of the THM Community to get access to exclusive recipes, healthy lifestyle tips and behind-the-scenes news from our team!