C and I are often asked why we moved to San Francisco. Besides C's extended family living out here, it was the lifestyle that spoke to us. We both deeply value being outdoors and living in a place that offered this year round was a true luxury for us. While it did mean walking away from a really great life in Toronto (in addition to our family and friends!), we knew we had to live by our values and take the leap. Though the transition was hard (you can read more about it here), moving to San Francisco is easily one of the best decisions we have ever made.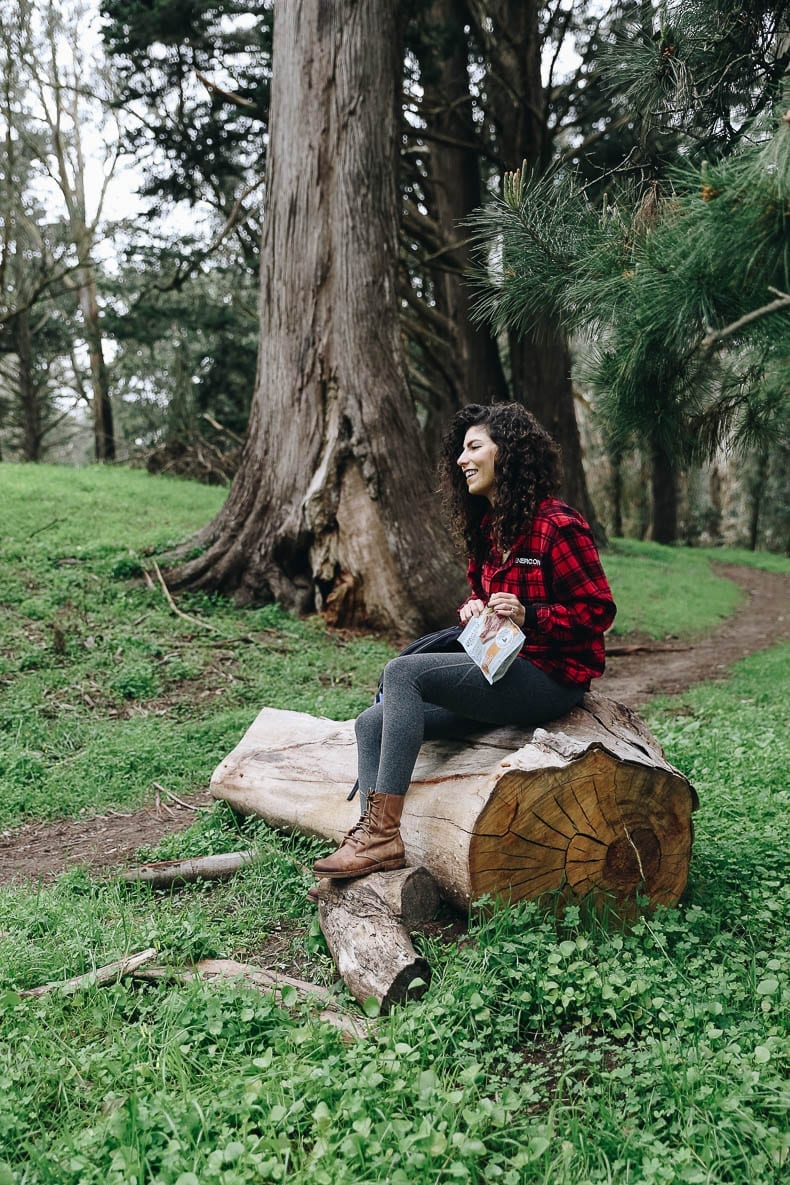 Besides being outside 365 days a year, I love that this city offers so many different experiences. All in one day, you can brunch at the best restaurants, put your toes in the sand and go for a strenuous hike. Better yet, you can access each one within the 7 x 7 mile radius that makes up the city of San Francisco. And we haven't even left city limits! The greater Bay Area offers pretty much every activity under the sun, but for today's post I wanted to focus on the best hiking trails IN San Francisco. And not so secretly, I'm also writing this post because our wedding is coming up and I want our guests to have the inside scoop on where to hike as well 🙂
Of course, you can't go hiking without the appropriate provisions. I never skimp on quality or flavor in my snacks even when I'm on the trail. By now I doubt any of you are surprised by the fact that I always have a bag (or 3) of Lorissa's Kitchen protein snacks with me at all times. I also love their 100% grass fed beef sticks for hiking days because they're super portable. They are made with responsibly sourced meat that is free of artificial preservatives, added growth hormones, MSG, added nitrites and gluten. Also they taste AMAZING. My recommendations will forever be the Korean Barbeque Steak Strips and the Original Beef Sticks. You definitely won't find me hiking without them. P.S. You can order them on Amazon!
Okay so let's jump into the best hiking trails in San Francisco…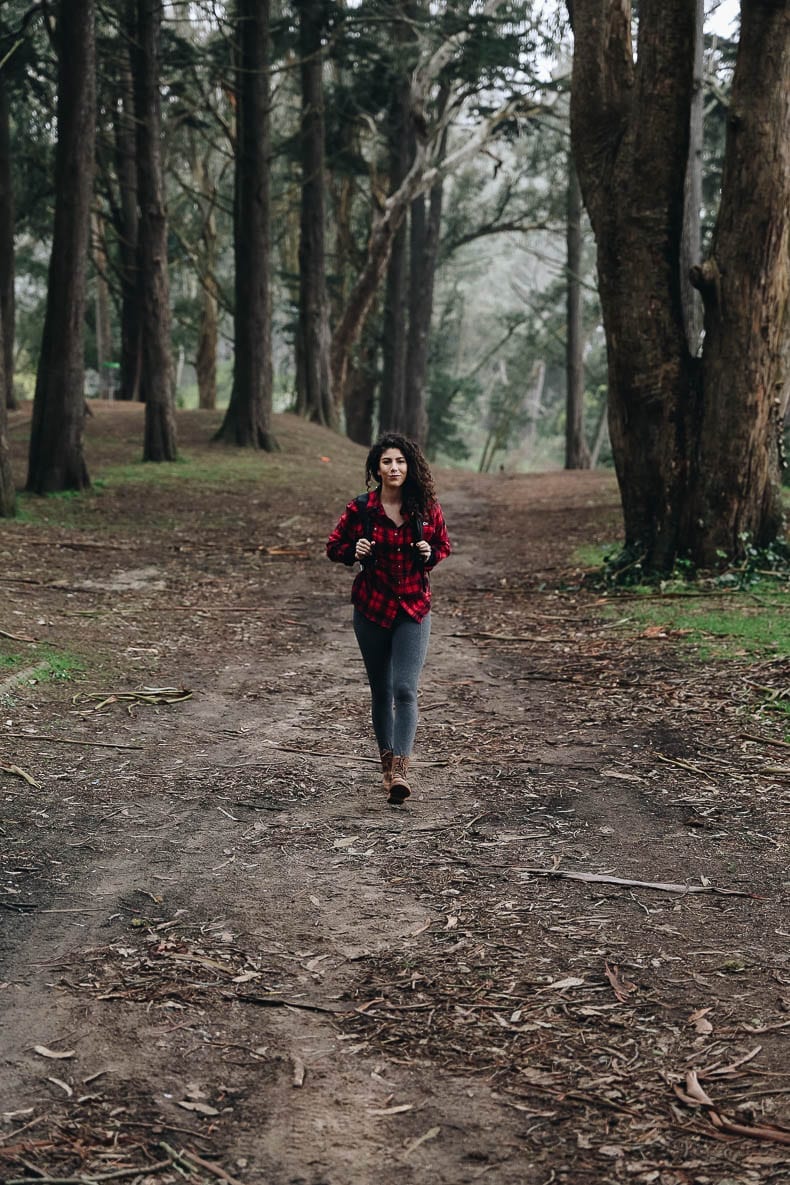 THE BEST HIKING TRAILS IN SAN FRANCISCO
1. Land's End – You cannot visit San Francisco without a trip to Land's End. I truly believe this is the most beautiful hike in the city. It's about 3-4 miles long and features some steep inclines (with the stairs from hell) but it's soooo worth it. The view of the Golden Gate Bridge is unparalleled.
2. Bernal Heights – My absolute favorite view of the city and Bay Area. On a clear day you can basically get a 360 degree view of the city. Plus it's atop one of my favorite neighbors in San Francisco.
3. The Presidio – You could easily spend the day getting lost in the trails of this former army barracks park. Make sure you stop by Lover's Lane for some beautiful pictures with the eucalyptus trees.
4. Corona Heights – This is a steep but relatively quick urban hike. It's a nice activity to do if you only have an hour or so. Of course, you could always drive to the top but I think the hike is worth the reward.
5. Stern Grove – We love this park on the southwest side of the city. It's like descending into a fairy forest of redwoods and eucalyptus trees. A nice, less trafficked park with LOTS OF DOGS (this always a plus in my book!).
6. Glen Canyon – Did you know there's a massive canyon in the middle of San Francisco? Yeah…neither did I! Glen Canyon is precisely this. The path is steep but well-maintained.
7. Sutro Forest – Like Stern Grove, Sutro Forest is less trafficked than some of the more popular spots like Land's End and Golden Gate Park but it feels like a true escape from city life.
8. Mount Davidson – The highest peak in the city so prepare for a climb, but some epic views of San Francisco.
9. Twin Peaks – Similar to Corona Heights, Twin Peaks is an urban hike that you can access by car but if you want to earn the views, put on those runners and climb away! Truthfully, I'm a little salty because we had our car broken into at Twin Peaks but all the more reason to walk rather than drive. 😉
10. Golden Gate Park – Saved the best for last! I love getting lost in Golden Gate Park, which is actually 20% bigger than Central Park (and designed by the same guy!) so there's plenty to explore. If you're up for it, start at the museums and meander your way all the way to Ocean Beach.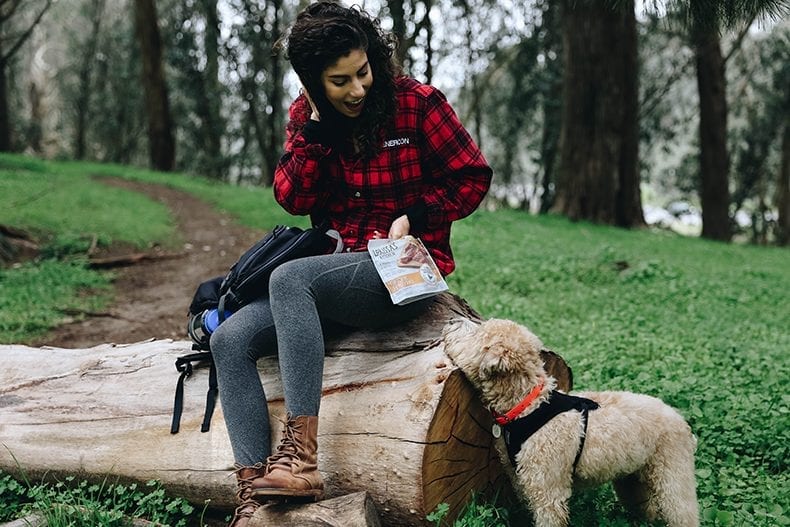 A BIG note – these are not all the trails WITHIN the city of San Francisco and certainly not in the Bay Area in general. There are legitimately thousands of trails around the Bay Area (one of the many reasons I love living here!) and I chose to specifically focus on the ones within city limits that you can get to without having to rent a car. I also only included the ones I've either done or think are worth doing.
For anyone visiting San Francisco without access to a car or with limited time, this list is for you. There's so much to explore within these 10 hikes but as always, I'm here to answer any questions if you have them.
And don't forget to pack your Lorissa's Kitchen for your next adventure!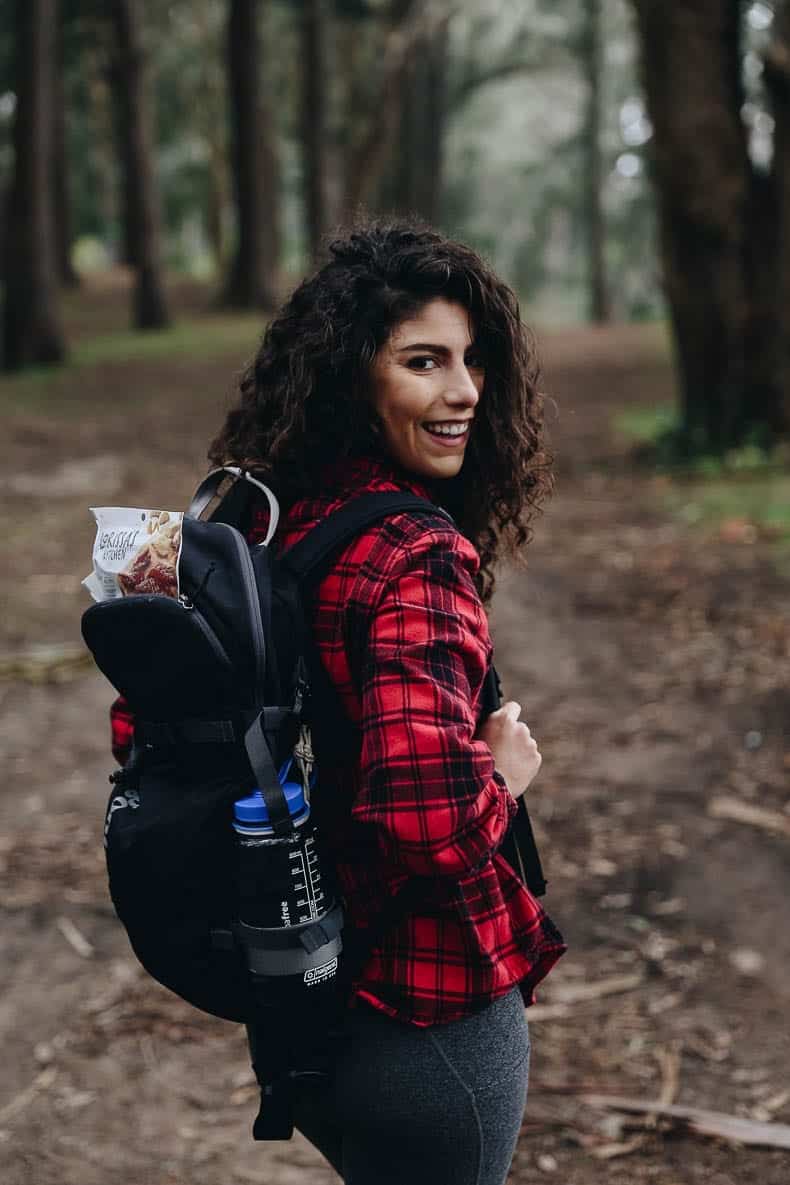 Disclaimer: This post was sponsored by Lorissa's Kitchen. Thank you for supporting the brands that help make THM possible.
Have you visited San Francisco? Any hikes you would add to this list?
WANT MORE HEALTHY LIVING TIPS? Join the THM Community!
Join 10,000+ members of the THM Community to get access to exclusive info about healthy living, products I'm loving and tips and tricks on making a healthy lifestyle easier and sustainable.