The other day I caught a glimpse of my legs in the mirror as I was walking out the door. I thought to myself "wow my legs look big today" and then immediately moved on with my day.
I didn't stand there critiquing my body to shreds. Nor did I stand there spouting positive affirmations about how strong and sexy my legs looked.
I noticed. I acknowledged. I moved on.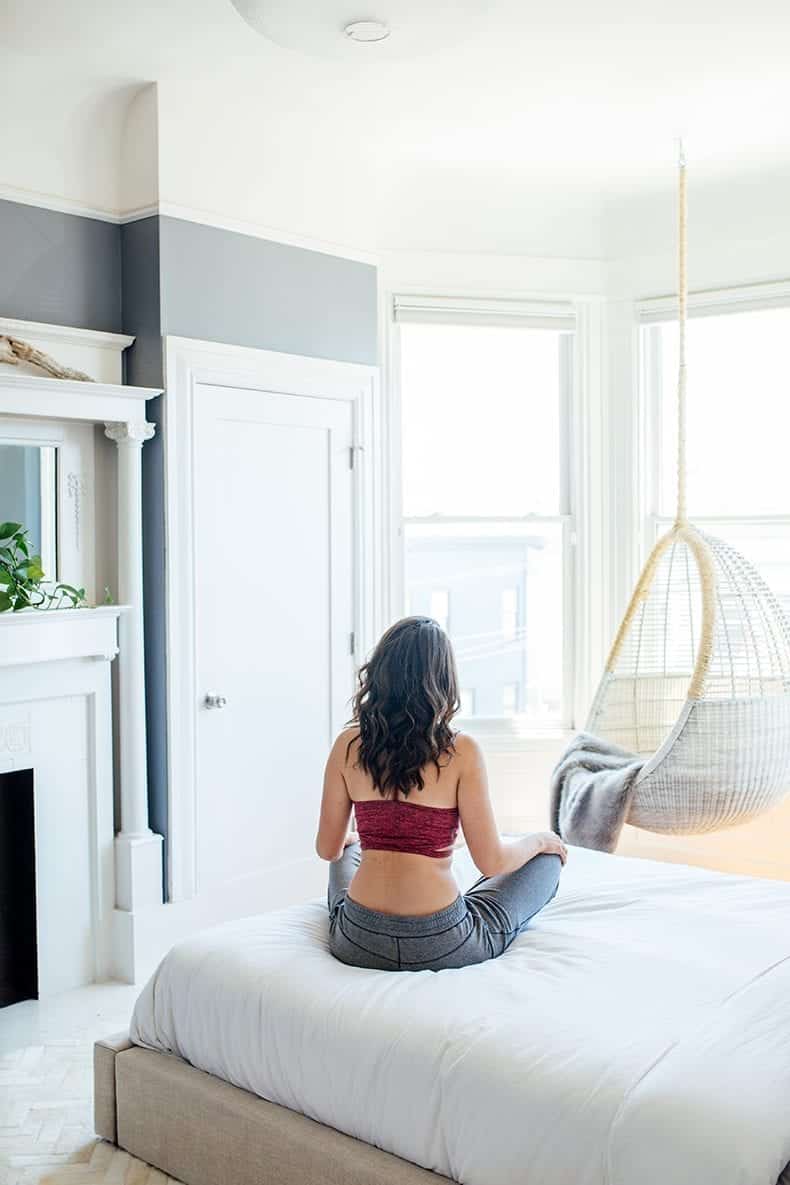 5 years ago I was just on the cusp of recovery, having realized that toxic thoughts about my body and extreme diet and exercise habits were actually making my life far worse than better. Of course, I'd have a long way to go, but it was my first realization that perhaps I didn't want to live the rest of my life trying to manipulate my body.
I micromanaged my meals, perfectly portioned my food and pushed my body to extremes in the gym. I was, like many young women and men these days, struggling deeply with my body image. And while I hadn't found a way out, I had finally accepted that I wanted to find a way.
What followed was years of therapy, self-discovery and raw vulnerability with my friends and family (and occasionally the entire internet…).
I gave away the jeans that no longer fit, took extended breaks from exercise and learned to move and nourish my body from a place of compassion rather than manipulation.
I grew both mentally and physically. And while I would never wish this experience on anyone else, it 100% made me who I am today.
If I hadn't had such terrible body image issues, I would have never tried to manipulate my body through food and exercise. But I also would never have discovered things like chia seeds and running. And while I'm no longer obsessive about rationing out my chia seeds, and I quit running a few years ago, they in turn introduced me to the power of food and exercise to heal your body and actually care for it.
I learned how to cook delicious and nutritious food from scratch and how to use yoga as a way to support your physical AND mental health.
Through my struggles with my eating disorder I learned the important lesson that no matter how much effort you put into your physical body, you will never be healthy if you ignore your mental, emotional and spiritual health.
I learned the power of positive relationships (and animals!) in helping to heal and why there is nothing selfish about self-care. I also created this space.
When I started The Healthy Maven in 2013, I was just coming to terms with my eating disorder (it would take me many more years to open up and accept this term). I started a blog to help inspire people in the kitchen, move their bodies and find the version of healthy that worked for them. But in so many ways, THM helped me find the version of healthy that worked for me.
I still lived in fear of certain foods and was struggling to find a balance in my exercise routine. I was, and still in many ways, am not recovered. Though I'm learning that our insecurities are what make us human and that the best way to handle them is to be compassionate with ourselves.
At the same time, I can't help but look back and be in awe at how different a person I've become. I can go out to eat without scrutinizing a menu. I can live my life without thinking about the next meal. I can get drinks and not feel like I "earned it" in the gym. I can eat dessert when I feel like it and skip it if I don't. I can listen to my hunger cues and know when to push my body and when to slow down. I can live without a scale and truly, honestly don't wonder what that number says.
The holidays have always been a time for me to reflect on this past year's growth, or in this case, the past 5 years. I remember the Christmas where I ate a salad, or the one where I ate a raw, vegan pizza. And I also remember last year's Christmas sitting on the floor with C eating Chinese food out of the carton. So yeah, a year can make a world of difference, we just need to be patient and be open to the change.
So to my eating disorder, thank you. Thank you for introducing me to a better way of living by showing me what it means to not live your life fully. Thank you for showing me how important it is to care for your mental health. Thank you for introducing me to a community of people who continually inspire me and allow me to inspire them.
Thank you for changing the course of my life.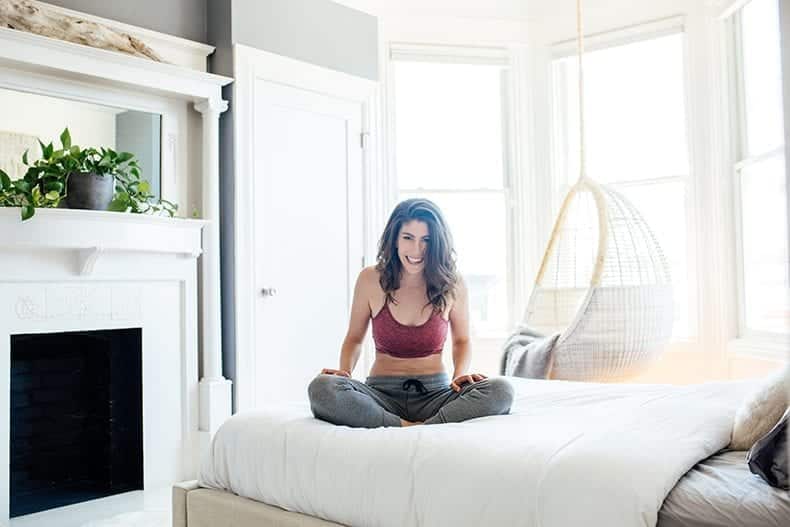 For those of you struggling with an eating disorder or disordered eating, know that you can get help. I urge you to seek out resources in your community or even start by opening up to a friend or family member and asking for a referral. Check out Psychology Today to find a counselor near you who you can speak with and know that there is a better way to live. I promise.
*All photos by Bettina Bogar
No questions today – just your thoughts.
DON'T WANT TO MISS A LIFE UPDATE? Join the THM Community!
Join 10,000+ members of the THM Community to stay up to date on the latest life happenings and behind-the-scenes of The Healthy Maven!