Where to stay, go and eat in San Miguel de Allende! A week full of art, markets and adventure in the culture capital of Mexico. This travel guide has got you covered for your next vacation.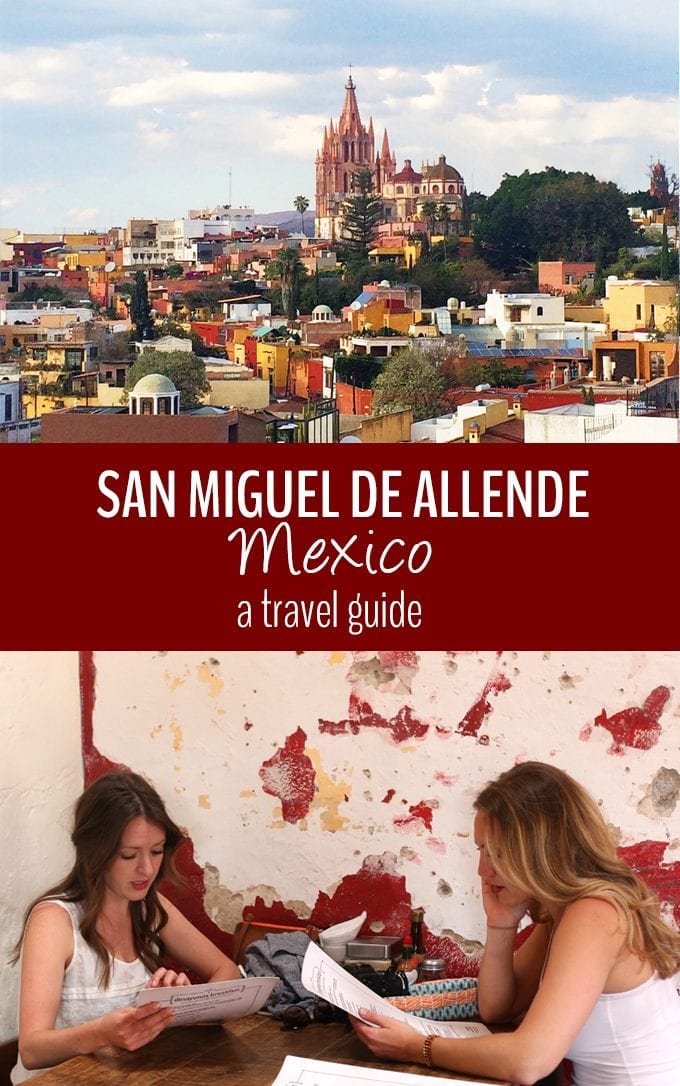 I'm back for part #2 of our 10 day Mexican fiesta! To catch up, make sure you check out my post on Uruapan, Mexico and our visit to the avocado capital of the world!
Today I'm recapping our week long experience in San Miguel de Allende, the culture capital of Mexico and the second destination for Fit Foodie Maven (aka Team Fit Foodie + Me).
We arrived there by bus from Morelia and stayed with our friend's Mary and Dean in their casitas within San Miguel. They were the ultimate hosts and incredible tour guides. They opened up their home to us and when above and beyond when disaster struck (a broken leg may have been involved…).  We were totally spoiled staying with them and most of the places we visited and ate at are thanks to them. They've once again proven the theory that Minnesotans are the nicest people in the world.
Of course, I filmed a video, albeit a brief once since I focused most of my time there on getting some R&R and taking a break from blogging, but feel free to take a look if you prefer getting watching video diaries or just want to get an even better sense of San Miguel!
WATCH US EXPLORE SAN MIGUEL DE ALLENDE
WHERE TO GO
Visit the Saturday Organic Market
I totally geeked out here and bought everything! We started by eating ALL THE CARBS we could find for breakfast and then shopped our little healthy hearts out. I bought bee pollen, homemade soap, and local chocolate plus ingredients to whip up a healthy dinner. If you're into organic food and lifestyle items, this market is the greatest thing since organic, gluten-free sliced bread.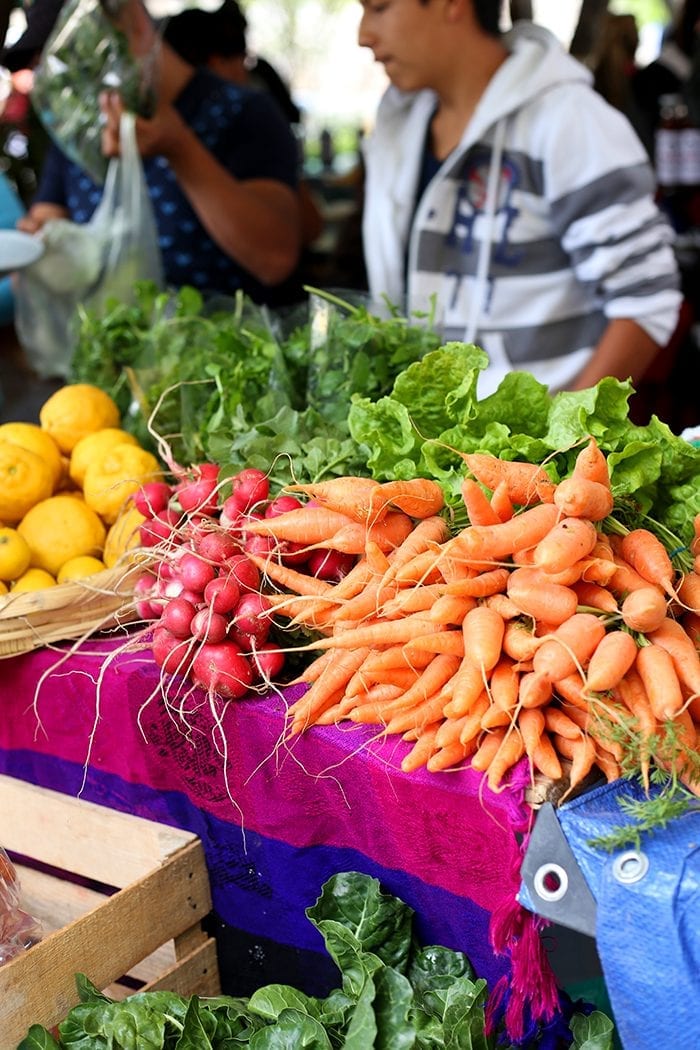 Check out the Artisan Market
Food markets not your thing? We can't be friends. Kidding! But if you're more of the art-type, you have to check out the Mercado Artisaneria. It spans 3 gigantic corridors and has everything from local pottery, to jewelry to fabrics. Definitely a place to check out for the experience, but also to pick up all of your souvenirs.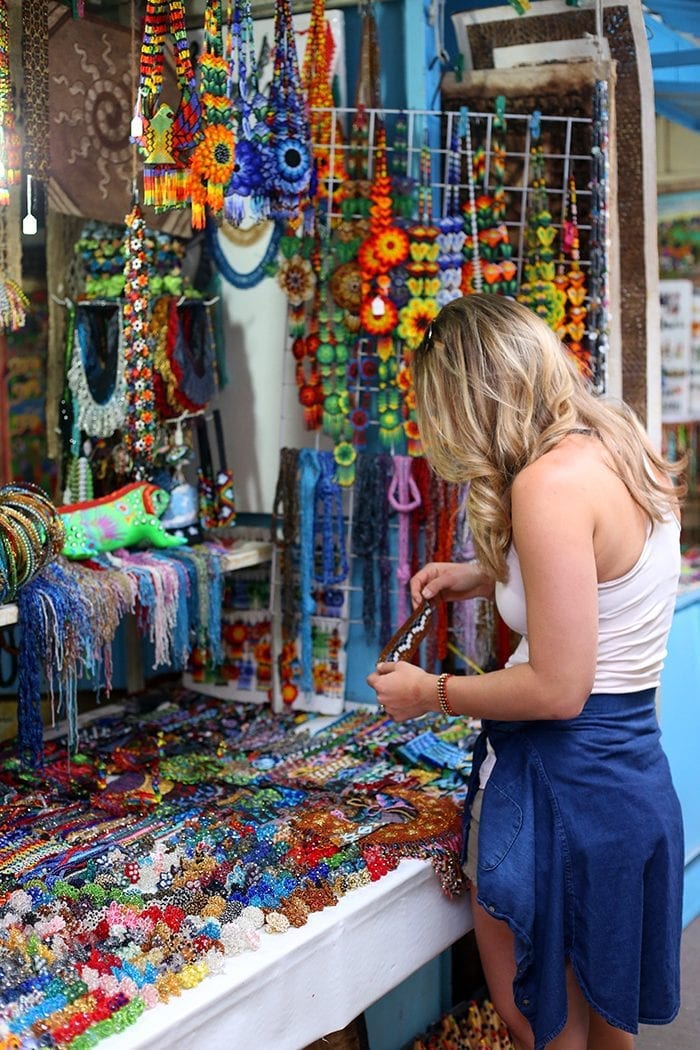 Walk or Run (cautiously) around the Botanical Gardens
This was  the scene of the crime, but before it ended in a broken foot, the botanical gardens were by far our favorite place to workout in San Miguel. The city itself is incredibly hilly and cobblestone streets so it's not the best place to run, but it's certainly a workout just walking around! If you're looking for more space to run or do a HIIT workout, check out the botanical gardens. But beware of sneaky rocks and foot traps.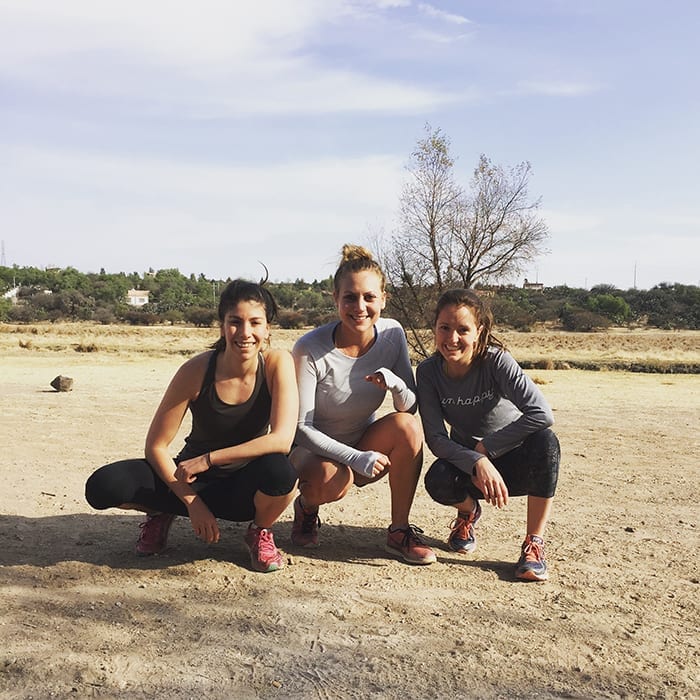 Relax at La Gruta Spa
Fed by natural hot springs, these baths make for a nice and relaxing spa day. We were there on a weekday and it was pretty busy so make sure you either get there early or be prepared to wait for a place to post up. Alternatively, you can spend your day in the pools which vary in temperature but make for a great detoxifying afternoon.
Take a Salsa Dancing Class
None of us are dancers, but we had the best time learning traditional Mexican Salsa and Bachata. We weren't the most elegant, but it was a great way to learn more about an important part of Mexican culture and have a lot of fun while doing it. We took a class with Tara Cassone and loved it.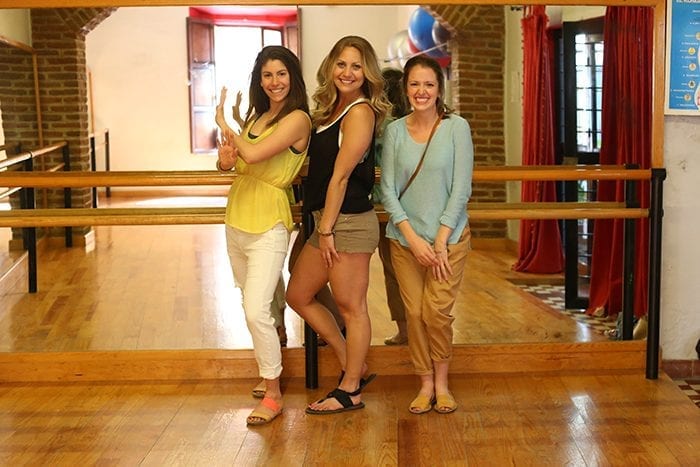 Get lost in the streets of San Miguel
One of the best parts of this city is that around every corner there is a new adventure and behind every door there is a secret courtyard. Let yourself get lost one day and explore the various shops, cafes and markets that pop up throughout the city. And if you get really lost, just use the massive central cathedral as your guide to get back to the square.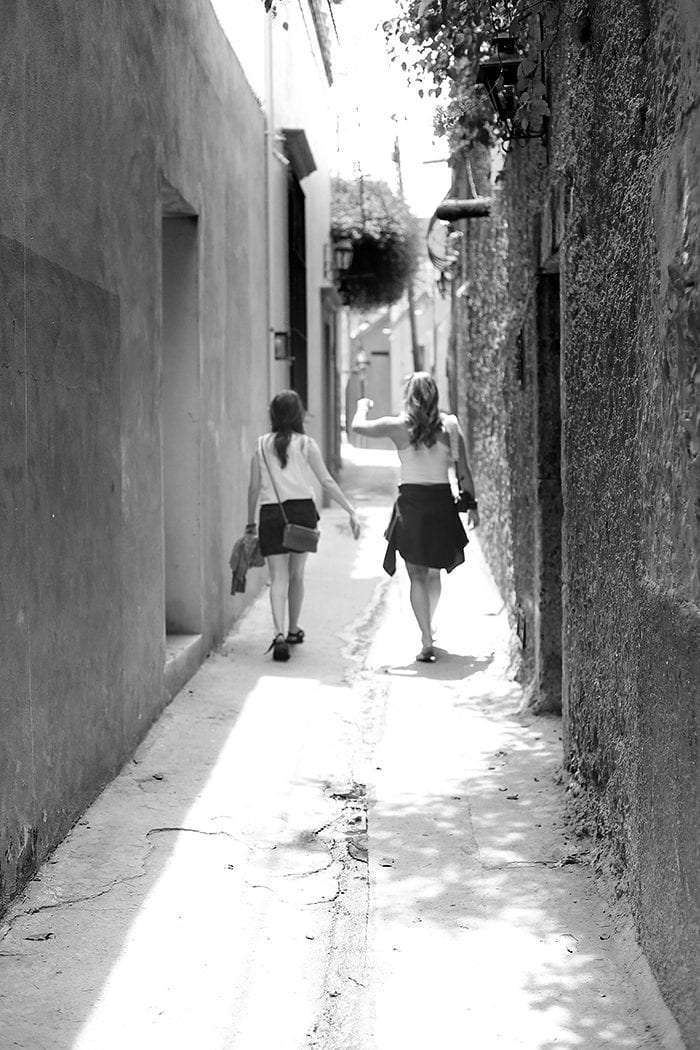 WHERE TO EAT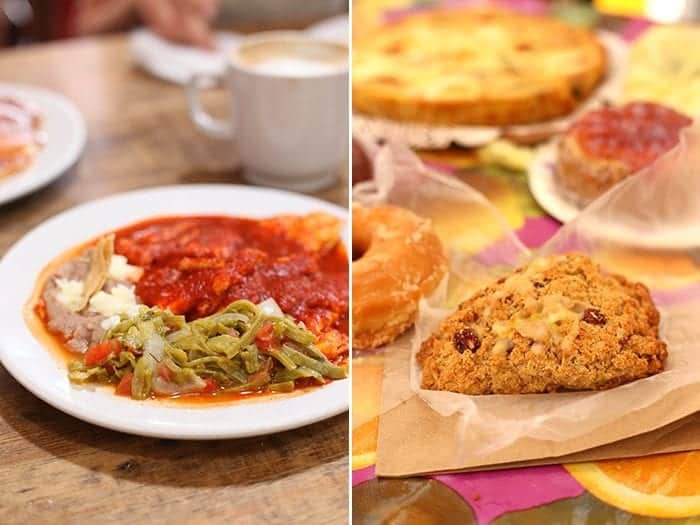 La Azotea– Get the Jicama Tacos. Cry yourself to sleep knowing you can't recreate their perfection at home.
San Augustin Chocolate and Churros– Indulge yourself in a churro with no regrets. YOLO.
Nectar –Make up for the churros by getting a healthy meal from the teahouse inside Camino Silvestre. Try their local teas too!
La Mesa Grande – So I ate cactus. And I didn't hate it. I also loved the fresh juice and the latte I downed to counteract it.
Cafe Oso Azul – We went here for brunch and it was outrageously good. The omelette was perfection.
Rosewood Hotel Bar – We originally went here to grab a drink and check out the view, but once we experienced the spectacular lookout, there was no way we were moving. The food was delicious (a tad pricier than a typical Mexican restaurant) and well worth the view.
MY FINAL THOUGHTS
I had been to Mexico a couple of times before this trip but never to central Mexico. What a completely different experience! I'm not someone who wants to lay on the beach all day, so a trip to San Miguel de Allende was totally for me. There is an infinite amount of stuff to do and incredible restaurants to eat at. For the travel adventurer, you MUST check out San Miguel.
A word to the wise, bring running shoes for the serious amount of cobblestone walking you'll be doing and while you're at it, bring an open mind! I feel like sometimes the media projects a view of Mexico that isn't accurate at all. Sure, bad things happen and you can't be totally stupid but in my experience, everyone we interacted with was kind, gracious and welcoming to their cities. If you want to get the Mexican experience without sitting on a beach in Cancun, then San Miguel is for you.
Thank you again to our incredible hosts, Mary and Dean for having us and to Lin and Lee for being the best travel companions. Now onto the next travel adventure…See you soon Arizona!
P.S. Here's a photo dump!
Have you ever been to San Miguel? Thoughts on the travel videos? Should I keep making them?
JOIN THE THM NEWSLETTER
Join 20,000+ members of the THM Community to get access to exclusive recipes, healthy lifestyle tips and behind-the-scenes news from our team!