The world has felt heavy lately. Stress is real when pandemics aren't happening but add a pandemic and we've reached new levels, folks. I have recognized what has been helping me relieve stress over the past few months and wanted to share these ideas with you. Spoiler alert: they don't involve social media, TV or wine.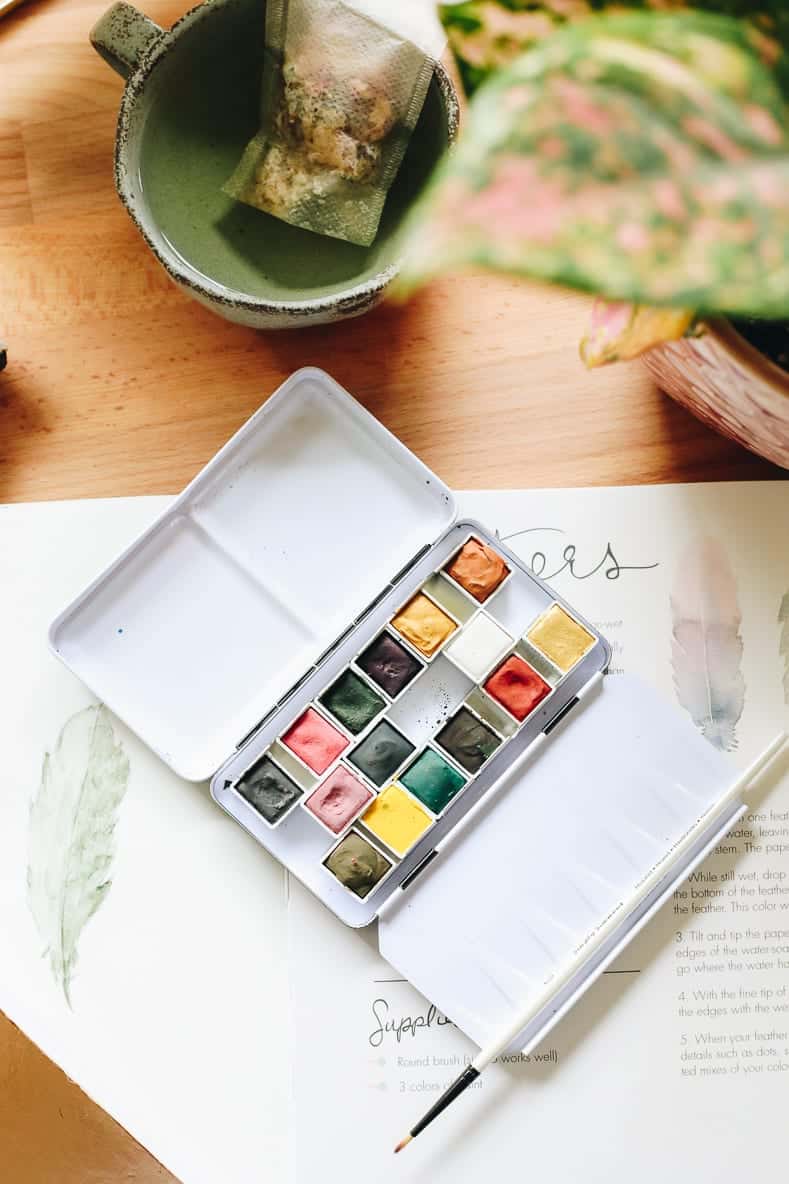 11 Ways to Destress from a Stressful Day
Journal – Sometimes before I can do anything else, I need to get all of the thoughts circling my brain out. Grab a scratch piece of paper or a notebook and just start jotting down all of your thoughts. Don't worry about complete sentences just write! I like to start with this so when I move onto something else, my brain has freed all of these thoughts. Journaling hack: if you're feeling stuck, try pulling a tarot card and see what thoughts come up from that.
Meditate – I know this one can feel big and overwhelming but there are so many easy ways to meditate these days! Find a YouTube video of a meditation that you connect with or download an app that provides quick meditations. It can take five minutes or less and makes a huge difference! My favorite app is Insight Timer– it's totally free!
Read – One of the best ways for me to "escape reality" is to crack open a book and get lost in the storyline. I like to stick to fiction books on stressful days because honestly, I don't want a self help book or real story! Here is some recommended reading.
Art – This one will scare some of you… trust me, I know. So many of us have been told we aren't artsy or creative but that is a flat out lie. Find something that you enjoy, that brings you peace and do it! You don't have to be a professional or making money off it. In the past year, I've taken a stab at watercolor (I love this nature watercoloring book!) and handlettering and highly recommend both. It has been such a fun way for my hands and brain to stay busy. I also started making homemade cards for friends.
Diffuse – It's a tradition for me to diffuse some calming essential oils in my diffuser to cue up a stress-free evening. Some of my favorites include lavender, neroli and sandalwood – all known for the calming properties!
Move – As you probably know, I'm a yoga junkie. I looove an at home yoga practice and find that some gentle movement really helps my stress levels! If you're not into yoga, go for a walk around your neighborhood or do a different type of workout.
Blend a Tea – You may remember that last year I completed my herbalism course. Learning about the benefits of all different kinds of herbs was eye-opening and fascinating to me. Generally I like to take stock of how I'm feeling and blend together a few herbs to make a nice herbal infusion. When in doubt, check out my stress-reducing tea recipe or grab a pre-blended tea you love. Pair it with a sweet treat that makes you happy and take time to sip thoughtfully and slowly to really savor the experience.
Play a game – One of my new favorite ways to pass the hours is by playing games! Card games, board games… the whole shebang. If you don't have a partner, roommate or friend that can play with you, highly recommend puzzles! Other options: Jackbox TV, an apple tv game set that you can play virtually with friends!
Take a bath – I am a total bath junkie. I love to do a full-blown spa night as often as I can. I'll light a candle, use some bath salts, put on a face mask and grab my kindle. I honestly could spend hours in the bath and occasionally have to be coaxed out cause I've turned into a wrinkly prune.
Dance – No one has to know about this one… ha! Close those blinds and move! Do you know how much dancing improves my mood? Freestyle it by turning up some jams or get crazy and follow a dance tutorial on YouTube. Both fun, both amazing at de-stressing! Check out The Healthy Maven's Spotify for some music inspo (highly recommend Ladies who Rock for an all out dance sesh).
Sleep – If all else fails, I highly recommend hopping in bed and getting a good nights sleep. Mornings are always easier than nights for me, new days bring a sense of a fresh start.
Like this post? Here are a few others you might enjoy:
JOIN THE THM NEWSLETTER
Join 20,000+ members of the THM Community to get access to exclusive recipes, healthy lifestyle tips and behind-the-scenes news from our team!