As a born and raised Torontonian, sharing the incredible diversity and offerings Toronto brings to the world stage has always been a passion of mine. Being able to combine it with my other passion, health and wellness makes this Healthy Toronto City Guide one of my favorite posts here on The Healthy Maven. Of course, I had to focus on the best healthy restaurants in Toronto but because Toronto offers so much I am sharing a few other favorites.
If you're new here, I was born and raised in Toronto, Canada. I lived there until I was 18 before moving to Montreal for school and NYC for a few years. I returned back to my hometown (or "The 6ix" as Drake calls it) at 24 and lived there for 3 more years before moving to San Francisco. So I have a solid 21 years of Toronto under my belt. Enough to share the best healthy restaurants Toronto edition…and then some!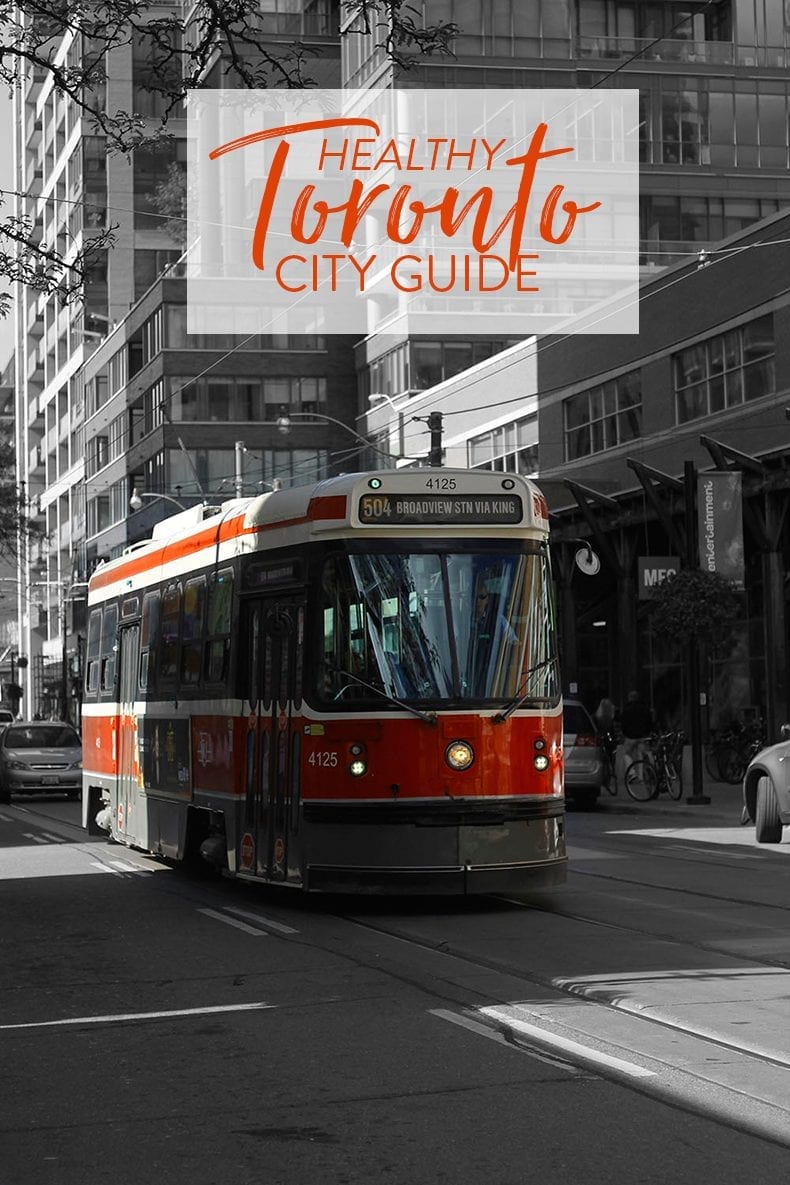 A lot of you guys would write to me before visiting Toronto asking for my recommendations. I actually have a note on my phone with the list so I could copy and paste into emails and IG messages, but for some reason I just never took this list and put together a post. So today I'm doing just that. I'm going through the best of the best healthy restaurants in Toronto along with fitness classes, green beauty and some not-to-miss places if you're visiting or a local looking to get more into the health scene.
Keep in mind, Toronto is HUGE. It's the 4th largest city in North America and the GTA has over 8 million people. The city itself is quite sprawling, so while I tried to include a variety of locations, the reality is that I tended to explore more in my neighborhood the last few years (King West) and uptown near where my parents live. I did, however include a few in the east and west ends.
So without further ado, here are the best healthy restaurants Toronto edition: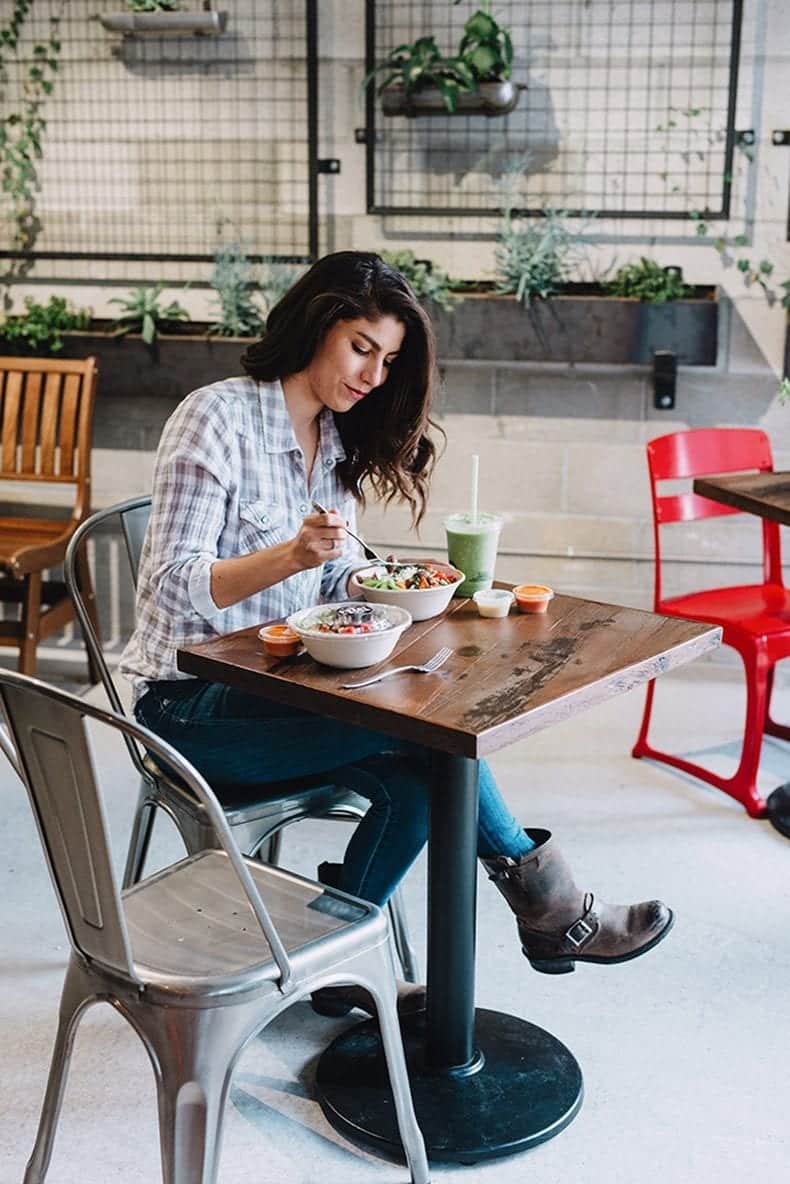 THE BEST HEALTHY RESTAURANTS – TORONTO EDITION
Fresh Restaurants – my go-to for a quick and healthy meal. Everything is vegetarian and can be made vega. I always get the Green Goddess Bowl with the peanut dressing. It will change your life. There's several locations across the city. (locations across Toronto)
Kupfert and Kim – Fast food made healthy and it's 100% meatless and wheatless! I love the one at Richmond and Spadina. Go for the Paleo Bowl. (Queen West)
Impact Kitchen – I could go on for days about Impact. Their baked goods are incredible (get the raw chocolate chip cookie), their bowls are made from organic, farm fresh ingredients and their drinks are delicious. If you're east and close to the distillery be sure to stop here. (Distillery/King East)
Greenhouse Juice – Toronto has quite a few juice companies but Greenhouse is my favorite. They have locations across the city (I grab mine from their pop-up in The Detox Market – see below) to get your fix of green juice and beyond. (locations across Toronto)
Sweat and Soda – Admittedly I've only been here once, but I loved it! If I still lived in T.O. and was in Leslieville more often I'd have been a more frequent visitor, for sure. (Leslieville)
Woodlot – My favorite restaurant in Toronto! Don't miss their vegetarian menu and go big on their homemade sourdough bread! Menu changes seasonally so every time I'm back I feel like I have a new experience. (Little Italy)
Bunner's Bake Shop– the best vegan baked goods in Toronto! Need I say more? (Kensington Market + High Park)
Planta – fancy plant-based eating in Yorkville. Admittedly it's a bit pricey for my taste but if you're looking for upscale healthy food, this is your spot! (Yorkville)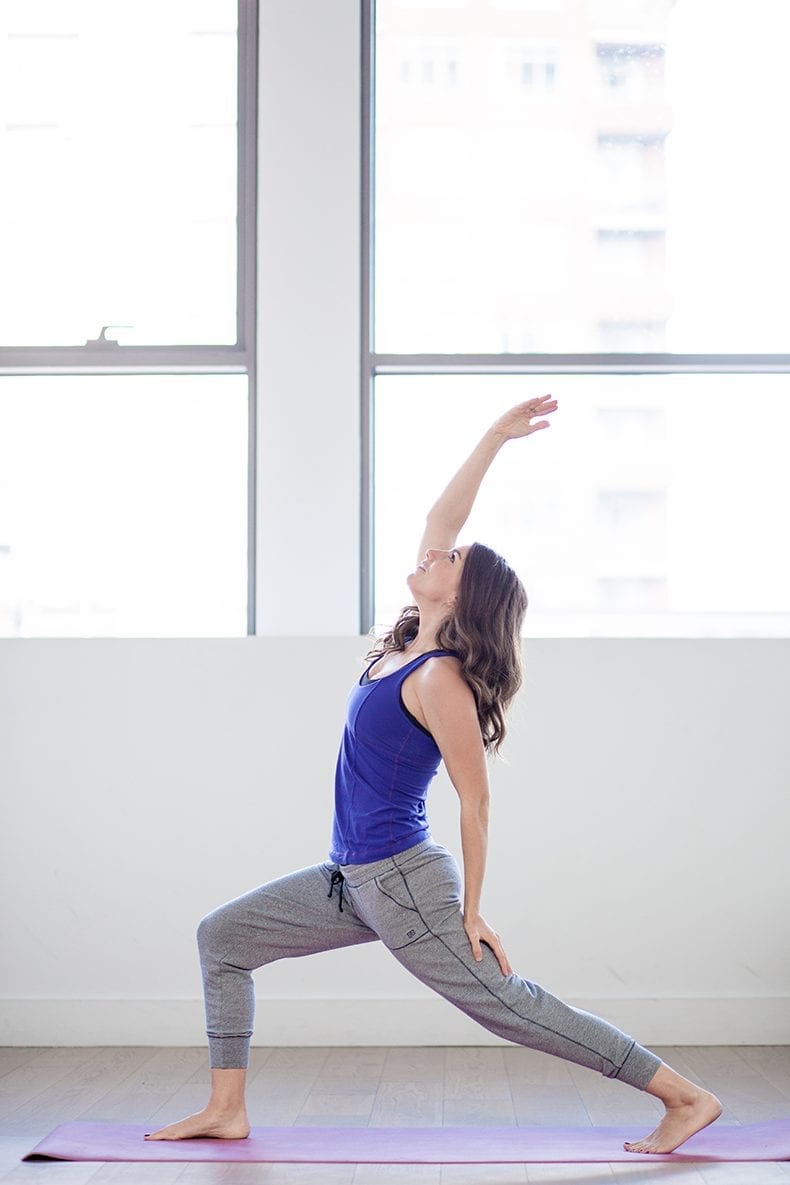 WORKOUT IN TORONTO
Barre3 Toronto – this place feels like a second home to me. The team here is incredible and so so welcoming. Come for a true Toronto burn! (Entertainment District)
Studio Lagree – I am a huge fan of any pilates reformer class but this one is by far my favorite. Make sure you book in advance! (King West)
Yoga 889 – this yoga studio is absolutely beautiful and their classes are amazing. If I lived closer I would have been there everyday! (Yorkville)
Track Fitness – For a solid group fitness class uptown, make sure you stop by Track Fitness. They have a huge variety on their schedule. (Forest Hill Village)
Soulcycle Toronto – SC actually opened after we moved (3 blocks away from our old place!) but I love it and wished that it had opened sooner. To be honest, the spin classes downtown kind of suck so if you want to get in a good spin you gotta go here! (King West)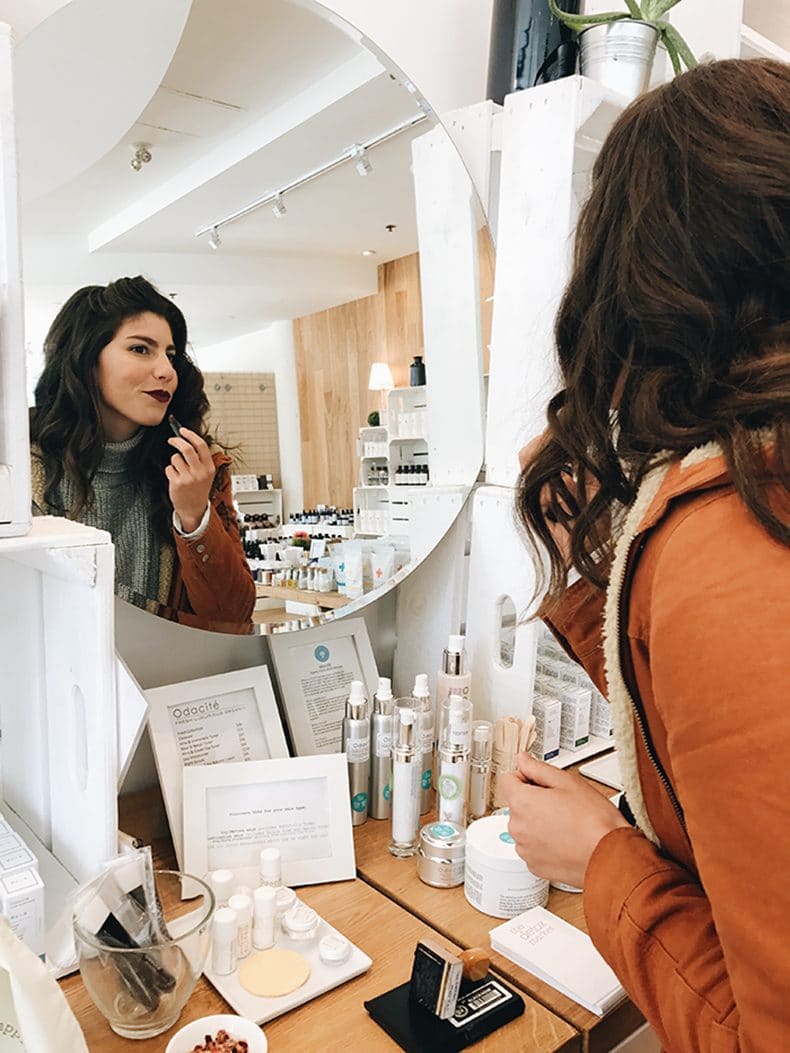 GREEN BEAUTY IN TORONTO
The Detox Market – this place is heaven! For all-natural makeup and skincare products, this is the mecca of green beauty. (King West)
Province Apothecary – go for an organic facial made from oils specifically tailored for your skin type. (Dundas West)
Saje Wellness – I'm so excited that Saje is officially launching in the US, but as a Canadian company you should definitely check out their Toronto stores. I get sucked into the one on Queen West every time I go to Lululemon across the street. (Queen West)
The Cure Apothecary – If you find yourself on Queen West, you must stop by here. Their store is beautiful and they sell a great selection of natural bath and some beauty products. (Queen West)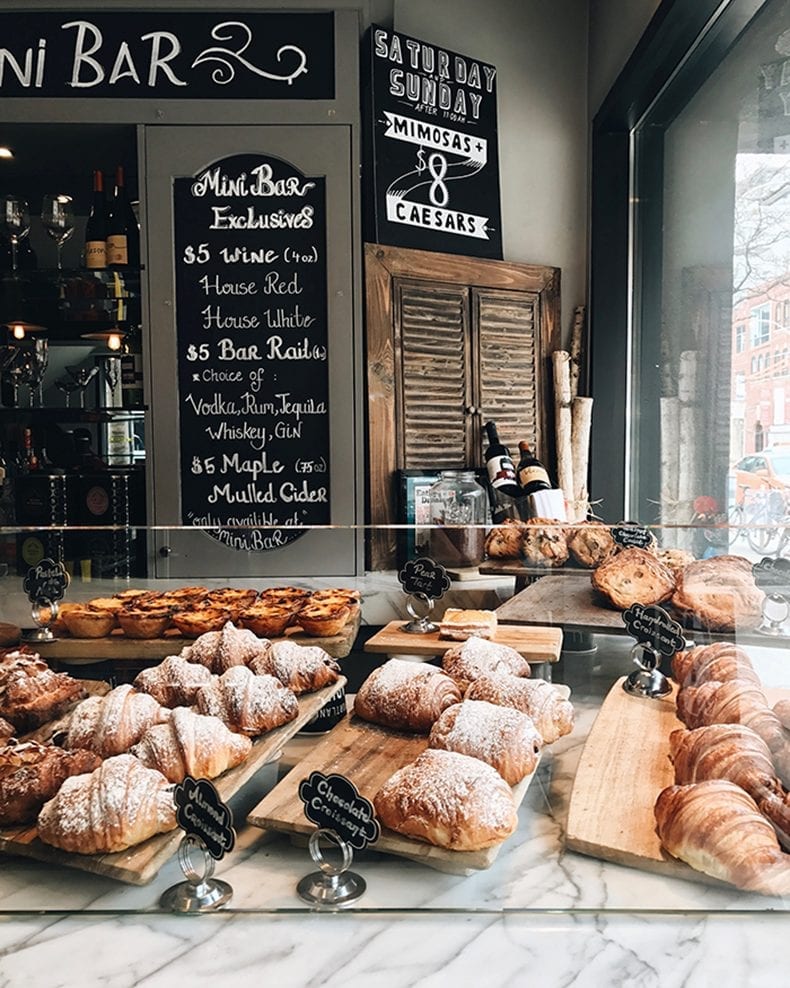 NOT TO MISS IN TORONTO
These are the places that maybe don't fully fit the "health" bill in the conventional sense but definitely fit the soul bill. 
Forno Cultura – get a loaf of their sourdough bread or one of their sweet treats. I love this organic bakery on King Street! (King West)
Portland Variety – their lattes and chocolate chip cookies are the best in the city. Their brunch is also SO worth the wait. (King West)
Bar Isabel – Behind Woodlot (see above) this is my favorite restaurant in T.O. Book in advance! (Little Italy)
Gusto 101 – Prepare to wait but I love the vibe at Gusto. Don't miss their kale salad! (King West)
Churrasco Villa – Portugese food at its finest. Definitely check it out if you're uptown (Yonge + Eglinton)
Mildred's Temple Kitchen– a staple in Liberty Village. We pretty much stopped here every time we went to West Elm across the street…aka every weekend. (Liberty Village)
Tabule – With a couple locations around T.O. you'll probably be close to at least one. This Mediterranean spot has the best Shish Taouk in the city. (Locations across city)
. . . . .
While I was home last week I decided to bring you along as I toured my top favorites (the ones I HAD to visit while I was in Toronto) so join me as I explore some of my not-to-miss places!
If you're from Toronto or have some places that you absolutely love in the city, feel free to drop your recs below! I'd love to hear the places you enjoy and where I should check-out the next time I'm in town.
WANT MORE HEALTHY LIVING TIPS? Join the THM Community!
Join 10,000+ members of the THM Community to get access to exclusive info about healthy living, products I'm loving and tips and tricks on making a healthy lifestyle easier and sustainable.