This Blueberry Kefir Chia Pudding combines two heart-healthy ingredients, kefir and chia seeds to make a delicious and flavorful dessert or snack recipe! 
When it comes to food I am a total know-it-all…I am the maven after all! I gloat about how I know the difference between chia, hemp and flax seeds, the benefits of drinking lemon-water, and the correct pronunciation of quinoa. And you better bet I'm gonna tell you all about it. Let's just say it isn't my most admirable quality.
It is rare that someone stumps me with their food knowledge, and if they do I try to play it off cool, when secretly I am pulling out my phone to wikipedia it. Such an event happened the other week when I was talking with my friend Lee. We were discussing her blossoming career as a hand model (don't ask) when she brought up the food "kefir".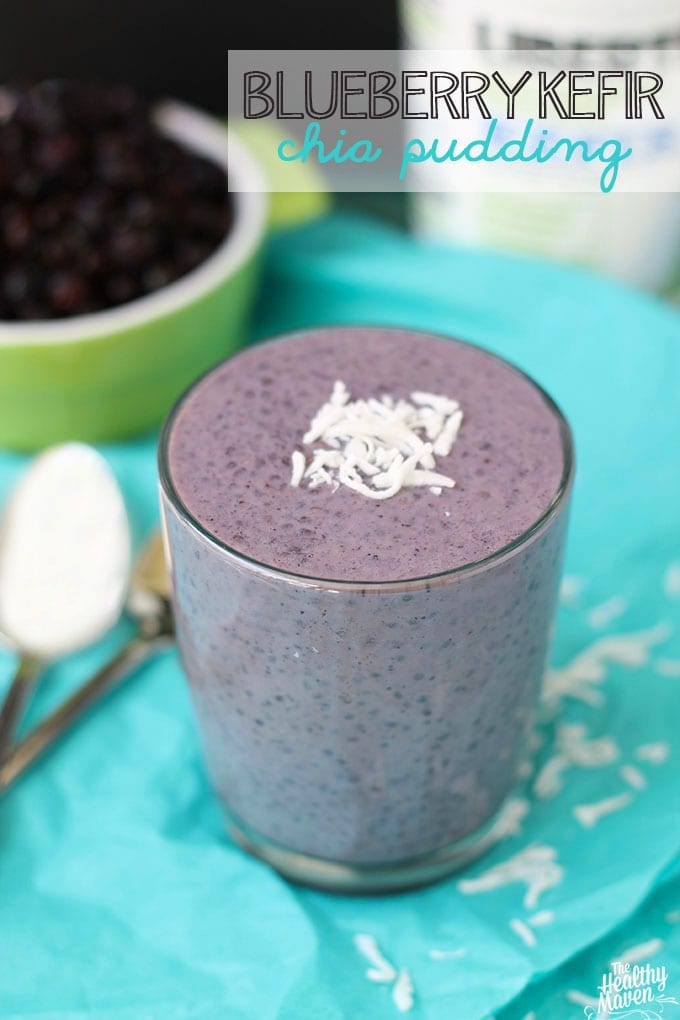 Cue internal debate as to whether I should ask her what she's talking about or just nod and pretend like I know all about Kefir. I sucked up my pride and asked. "Uhhhhhh Lee WTF is Kefir?!". She was kind enough to inform me that in my time living under a rock, she's been downing gallons of a fermented drink called Kefir. A fermented drink, eh? I can get down with that.
Upon further investigations (and by that I mean google) I discovered that Kefir is basically a drinkable yogurt. Sounds fun, but I honestly had no idea how I would use it. Upon Lee's suggestion I picked some up at the grocery store, snapchatted a pic to her (duh) and came home to absorb all I could possibly know about this mysterious food.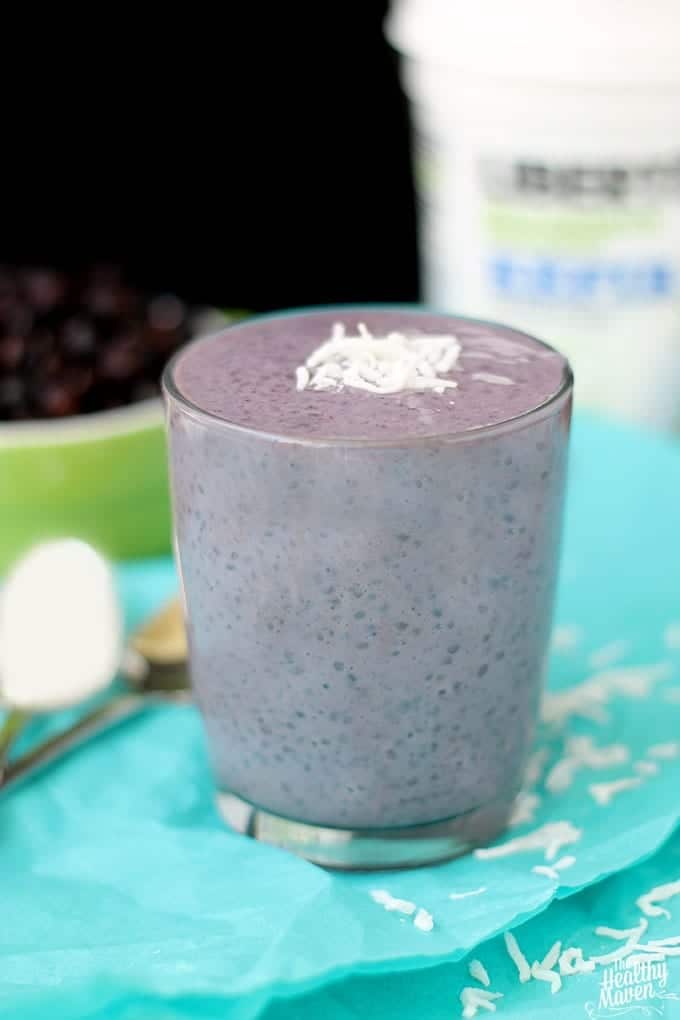 My conclusions? Kefir is AWESOME. I've switched out my coconut milk for kefir in smoothies and substituted some of the almond milk with this glorious drink in my chia puddings. It's tangy, high in protein and is gut-friendly (hate that word). I now live in fear that there are more foods out there that I've never heard of. Can you get a Masters degree in food knowledge? If so, I'm in. For now, I'll take this Blueberry Kefir Chia Pudding.
Print
Blueberry Kefir Chia Pudding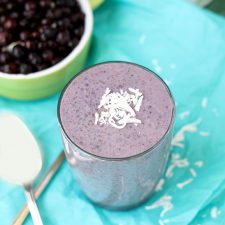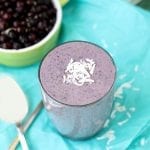 Total Time:

6 hours 5 minutes

Yield:

2

servings

1

x
Scale
Ingredients
1 cup

blueberries (fresh or frozen)

1 cup

kefir

1/2 cup

unsweetened almond milk

3.5

T chia seeds
Toppings of choice: coconut flakes, cacao nibs, chocolate chips etc…
Instructions
Add blueberries and kefir to a blender and blend until well combined.
Add in large container combine blended blueberries with almond milk and chia seeds.
Place in refrigerator for at least 6 hours.
Add toppings of choice and serve cold.

JOIN THE THM NEWSLETTER
Join 10,000+ members of the THM Community to get access to exclusive recipes, healthy lifestyle tips and behind-the-scenes news from our team!