Want your house to smell amazing all season long? Throw on a pot of these Fall Simmering Spices and all your neighbors will come running over to see what's cooking! All you need are some orange peels, vanilla beans and cinnamon sticks!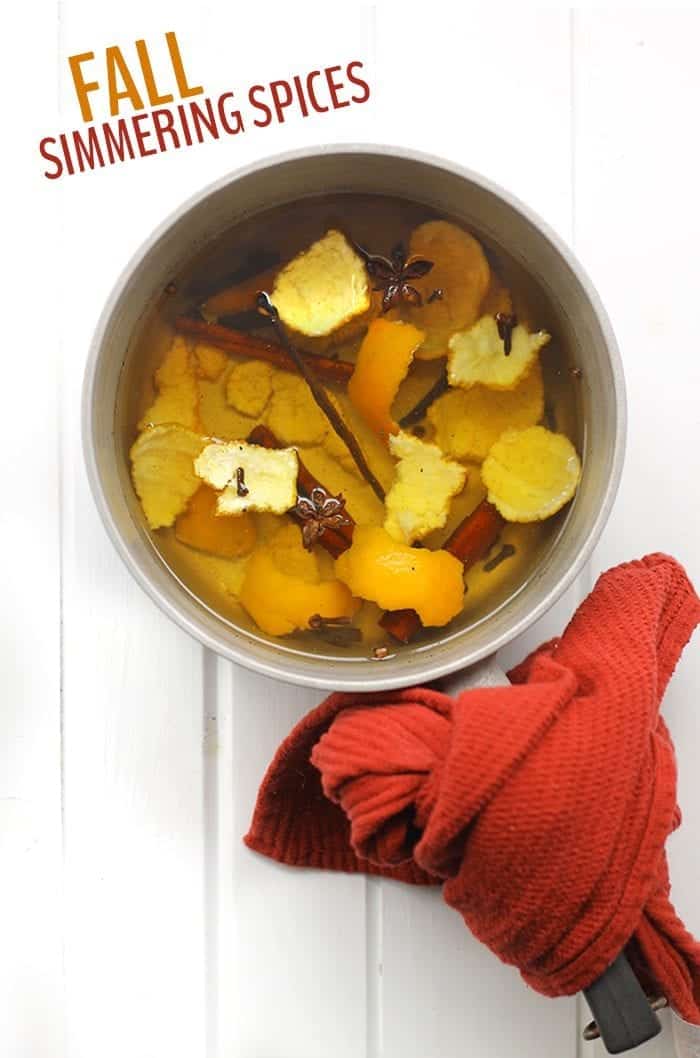 Some of you may find these photos familiar. If you recognize them, it's likely because you saw this post go up a year ago over on SHEuncovered. It's kind of a cop-out reposting it here, but these fall simmering spices legit smell amazing and it made me really sad that maybe a total of 3 people read that post.
There is a distinct possibility that no one read that post because no one actually cares about or knows about simmering spices, but to make myself feel better I'm chalking it down to the fact that I posted it before we told anyone SHEuncovered existed.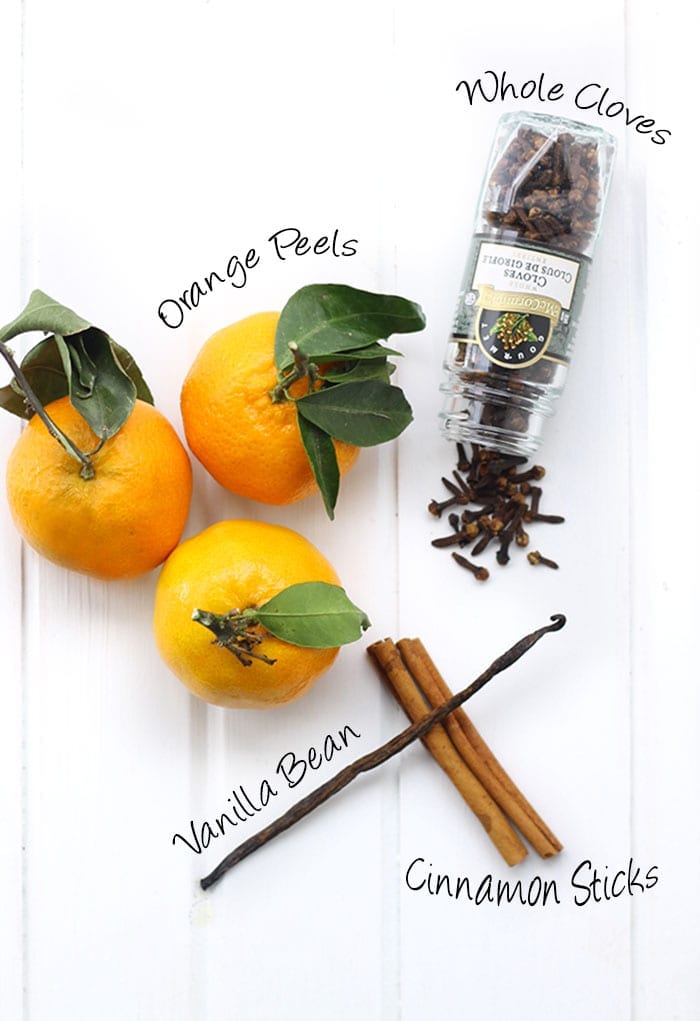 So what exactly are simmering spices? They're basically a home infuser made from spices and kitchen ingredients that you let simmer on your stovetop to make your house smell amazing. Instead of going out and buying expensive home diffusers, you can make simmering spices in minutes with ingredients you likely already have.
It may seem odd at first why anyone would want to do this, but once your house fills up with the intoxicating smell of fall spices, you will completely understand…and suddenly find yourself wanting to rake leaves, drink bottomless PSLs and debut your entire scarf and sweater collection.
Ohhhhhhh the power of smell.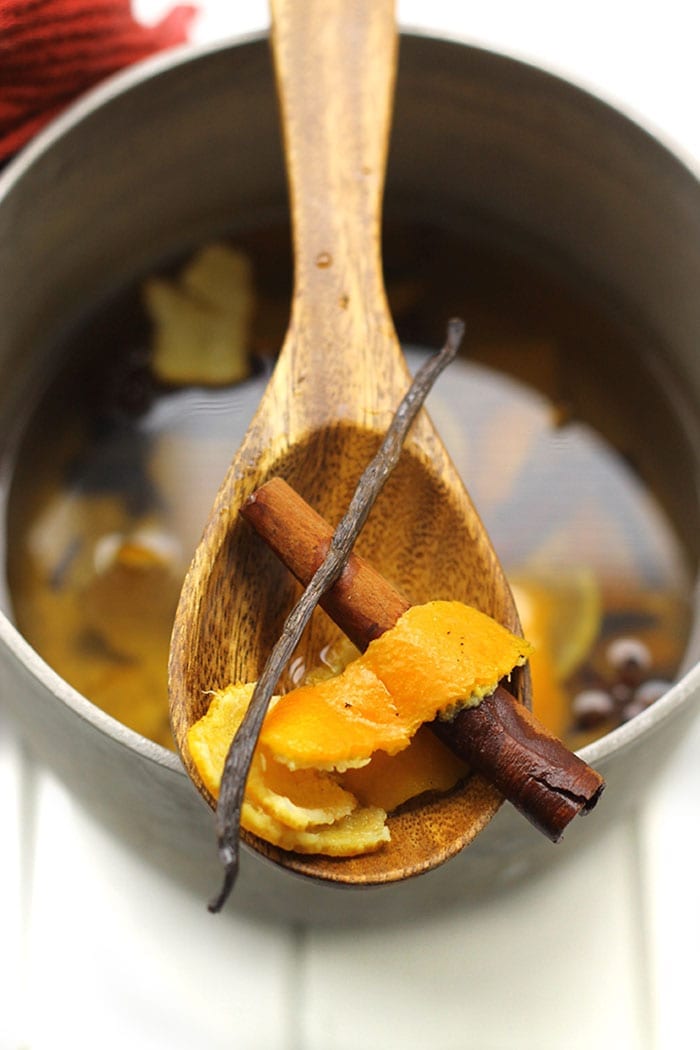 When it comes to senses, I've always believed that my sense of smell is the best of them all. I have selective hearing, can only see clearly with my glasses, which I refuse to wear, I'm encompassing taste under olfactory and therefore is tied to sense and for point-making purposes I'm excluding touch.
I can literally relive a memory just by smelling something and if it were socially appropriate for me to smell everything before I ate it, I totally would. I think the reason I love cooking is because I truly enjoy being surrounded by intoxicating smells.
So for me, a recipe for simmering spices makes complete sense. Even if it's only purpose is to smell great, I can get down with that. My hope is that double-whammying this on THM and SHE will convince some of you to jump on board. Happy smelling!
Print
Fall Simmering Spices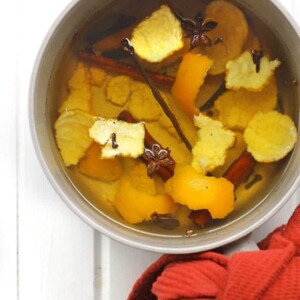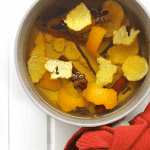 Scale
Ingredients
Peels of

3

clementines or small oranges

1

vanilla bean, cut into

1

inch pieces

2

cinnamon sticks

1 tsp

whole cloves
optional: 2 star anise, freshly grated nutmeg, cardamom pods
Instructions
Add 6 cups of water to a medium pot and bring to a boil.
Stir in all ingredients and let boil for 2 minutes
Reduce heat to a simmer and let simmer for as long as you like. Add 1/4 of water for each hour you leave simmering to ensure spices don't burn.
Enjoy the fabulous smell within 10 minutes!
Have you ever heard of simmering spices? Bloggers, do you have a post that you feel didn't get enough love?
JOIN THE THM NEWSLETTER
Join 10,000+ members of the THM Community to get access to exclusive recipes, healthy lifestyle tips and behind-the-scenes news from our team!