A round-up of healthy dorm room snack ideas that don't require any equipment and can be made with 5 ingredients of less. Perfect for any health-conscious college student with limited space and budget!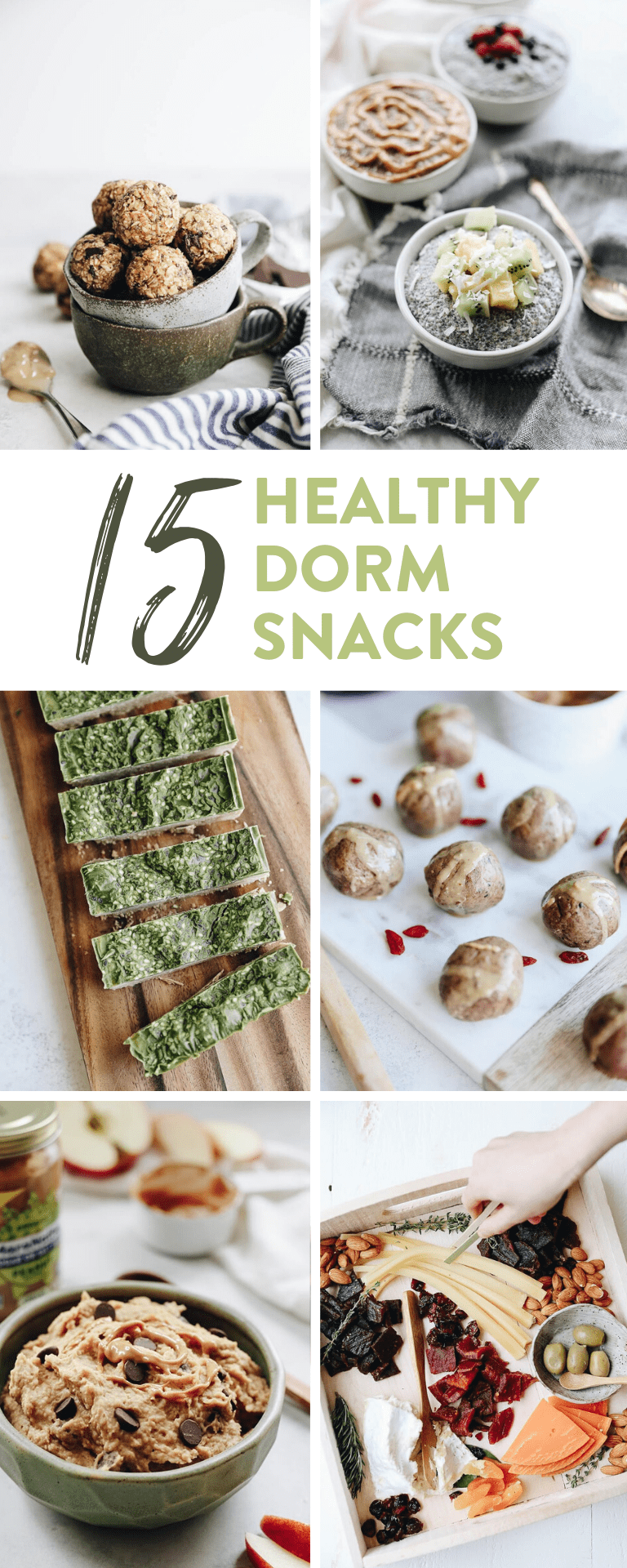 While I am well out of my college years, that doesn't mean I don't remember them! It's so weird to think about now that for four years of your life you're eating cafeteria food or takeout plus some packaged snacks if you stocked up. If you're lucky you had a mini-fridge in your room and a microwave but beyond that… options were limited.
Living in a dorm was not my favorite. There was a communal kitchen but as a foodie, I wanted to make crazy creations and the space (and available appliances!) didn't always allow that. SO I learned how to make quick and healthy snacks. If you're in college and sick of eating cereal and granola bars, this round-up is for you! I'm sharing full recipes and then snack ideas that I can't really consider recipes… like adult ants on a log. Enjoy!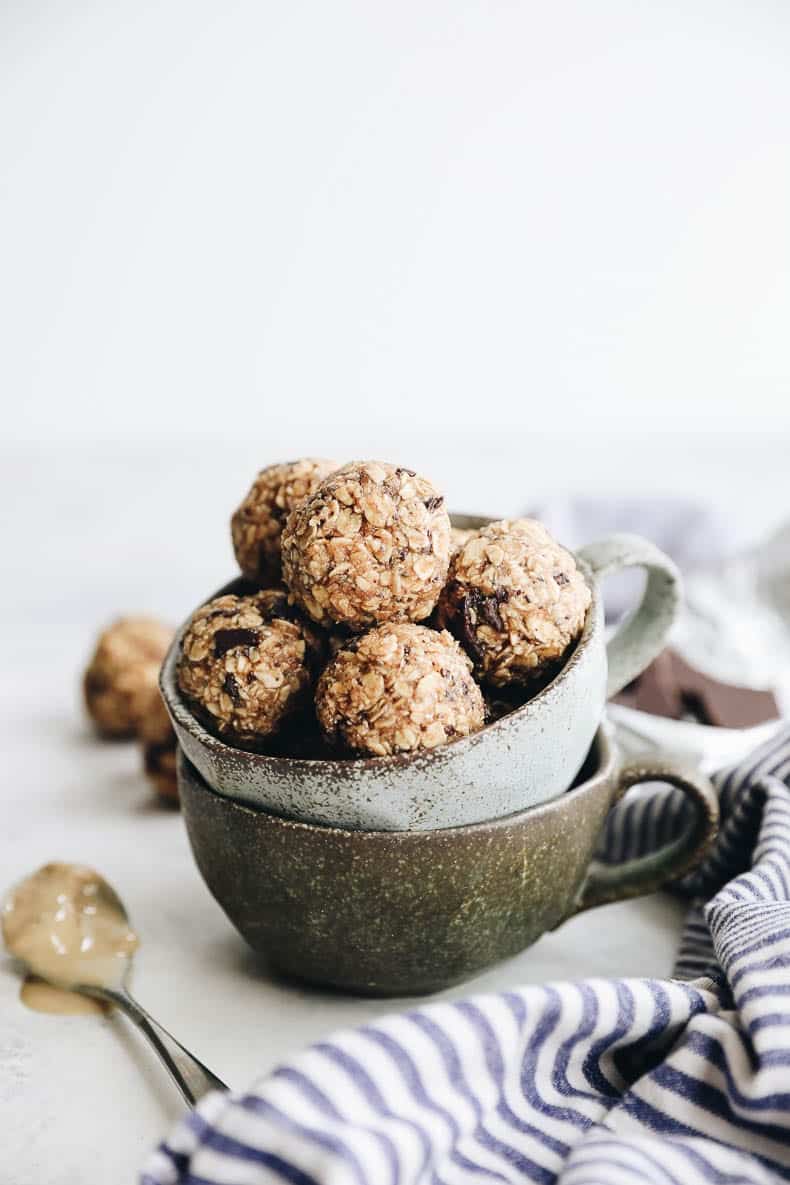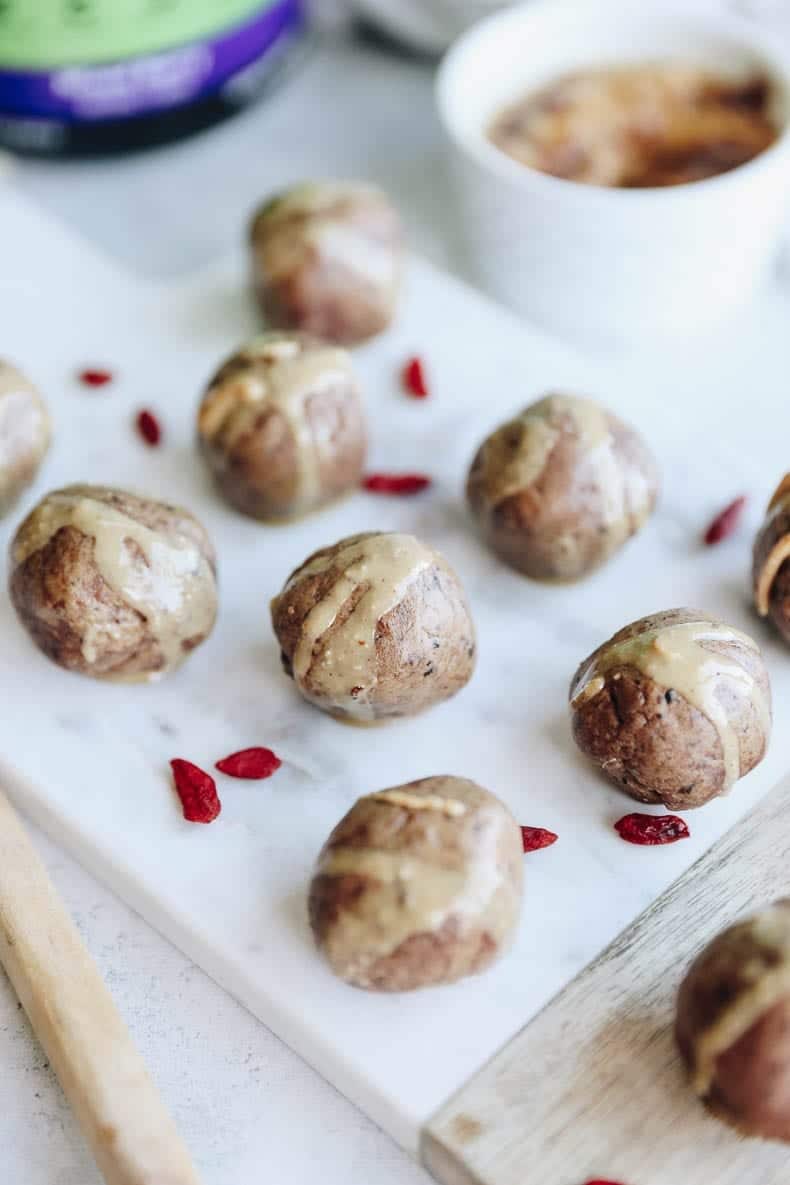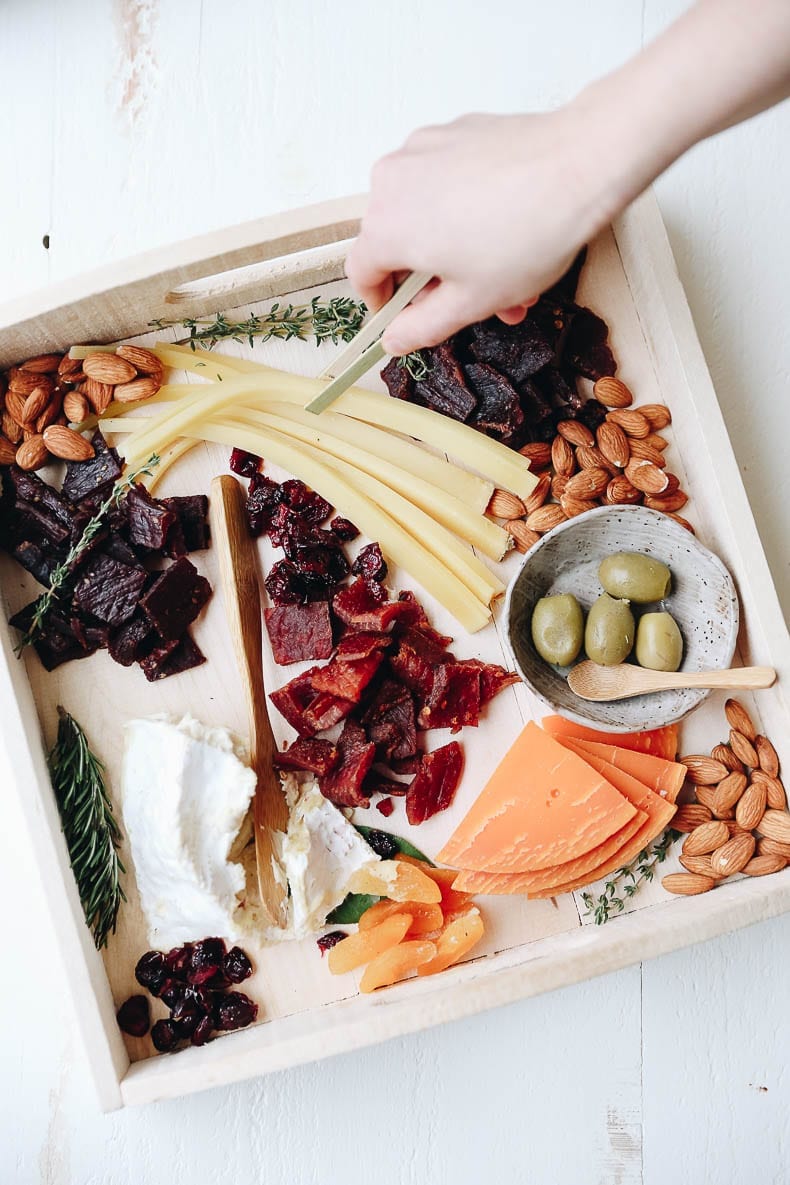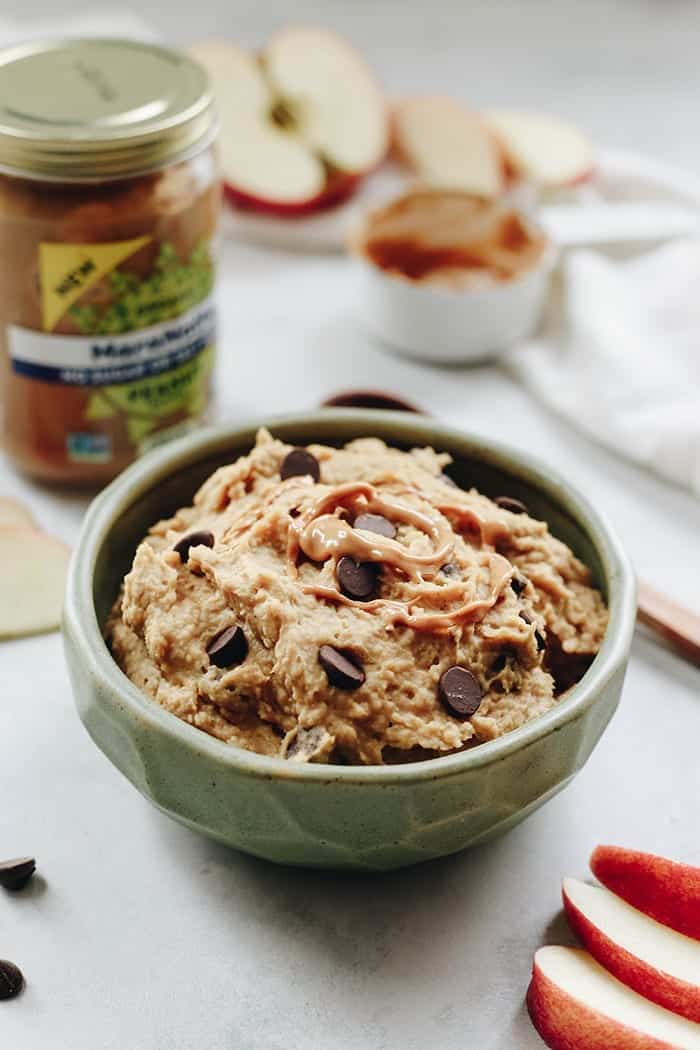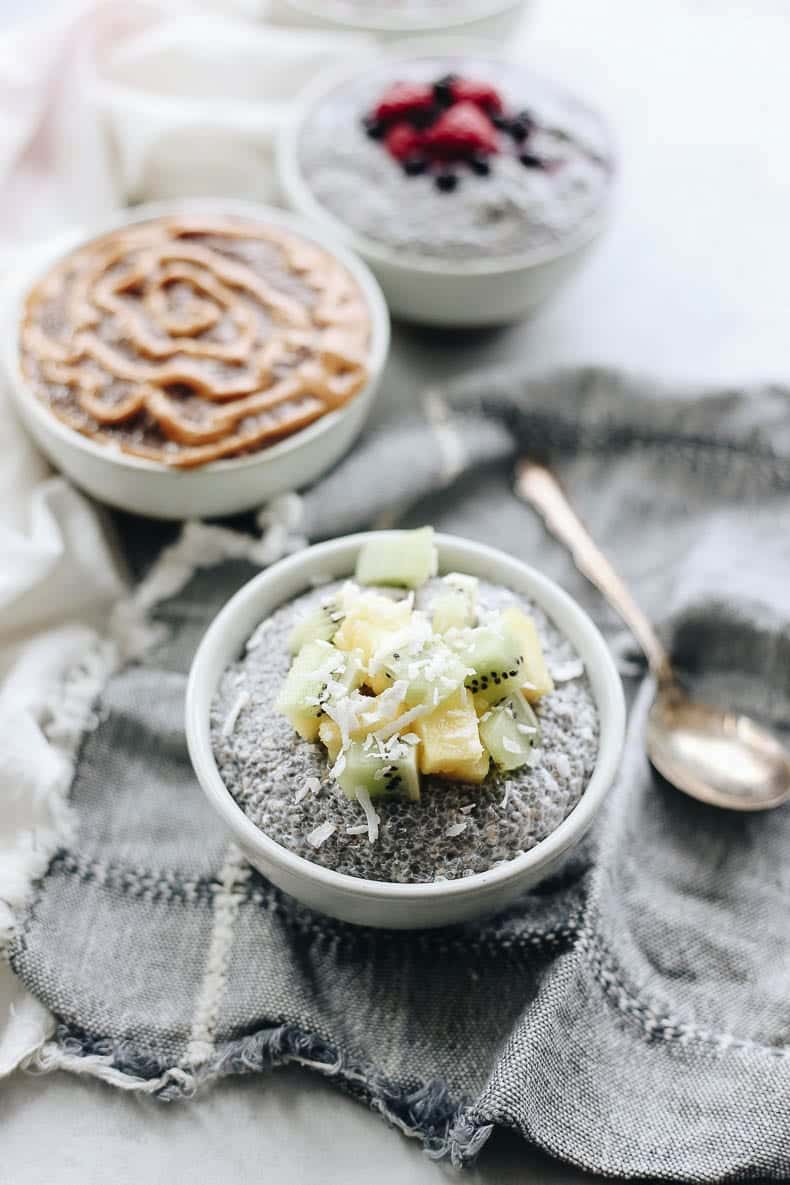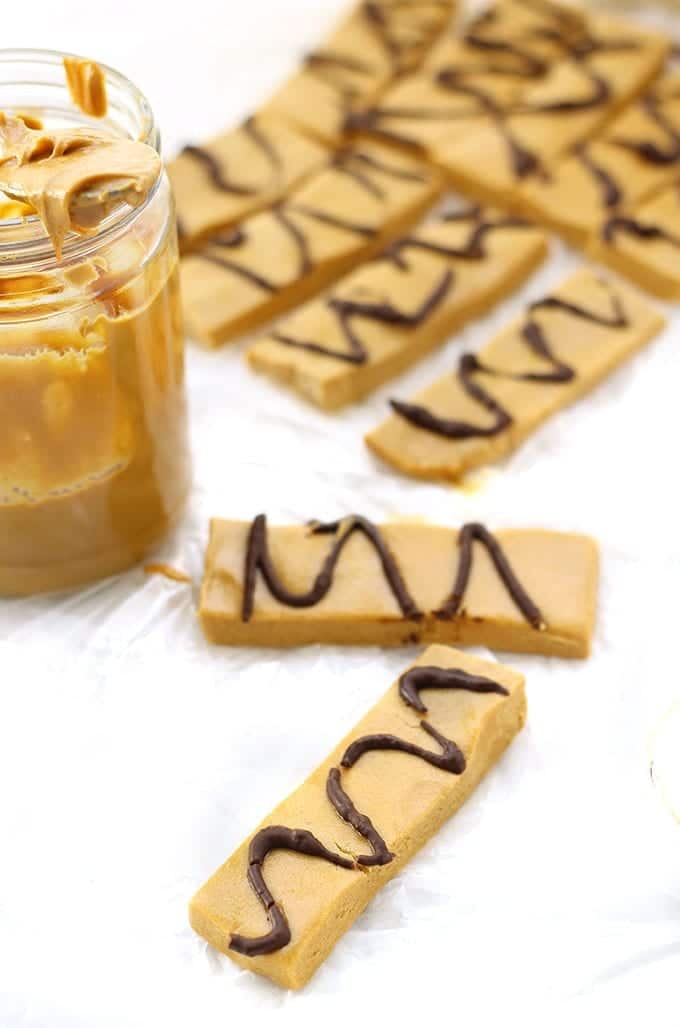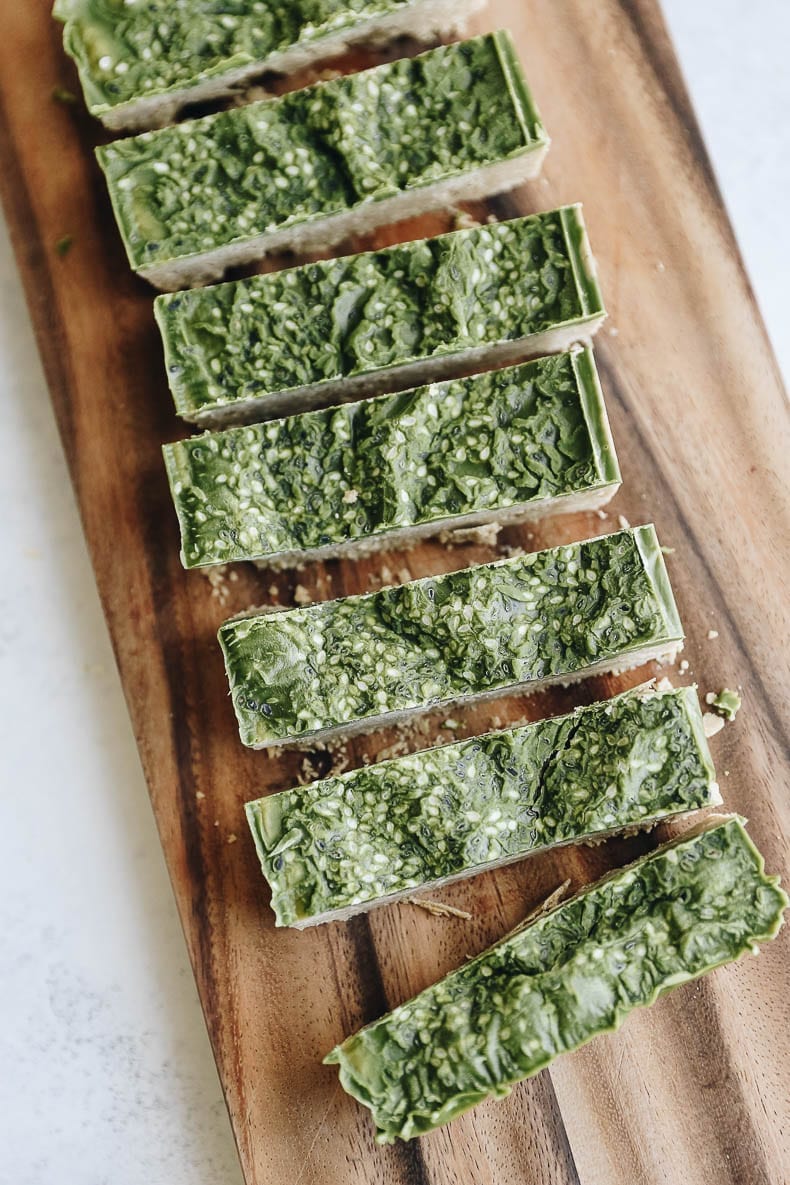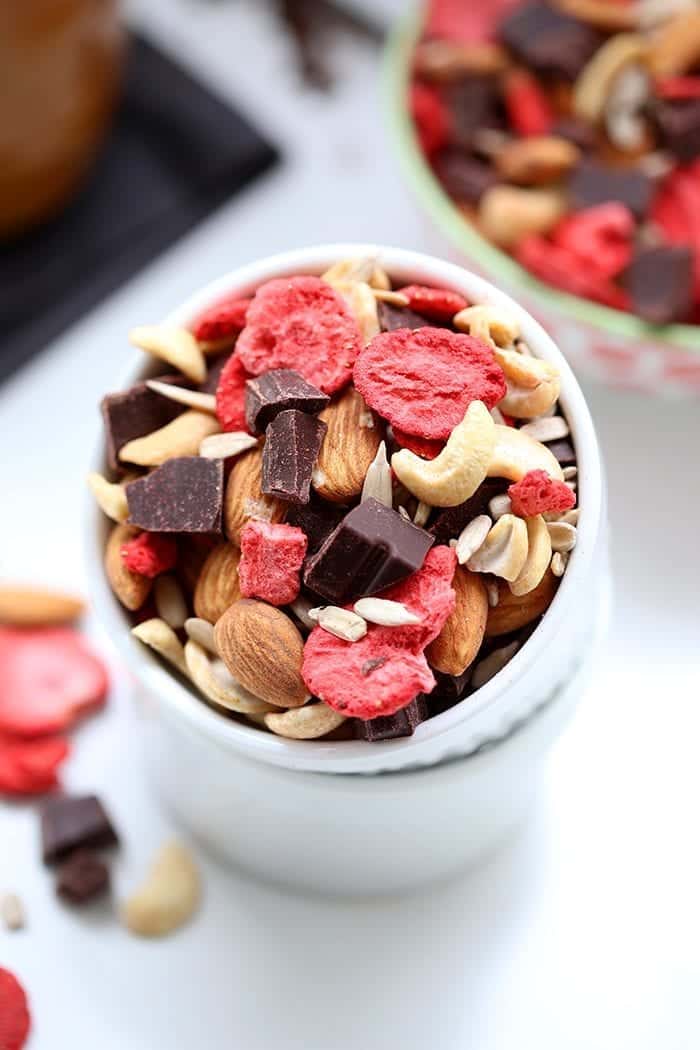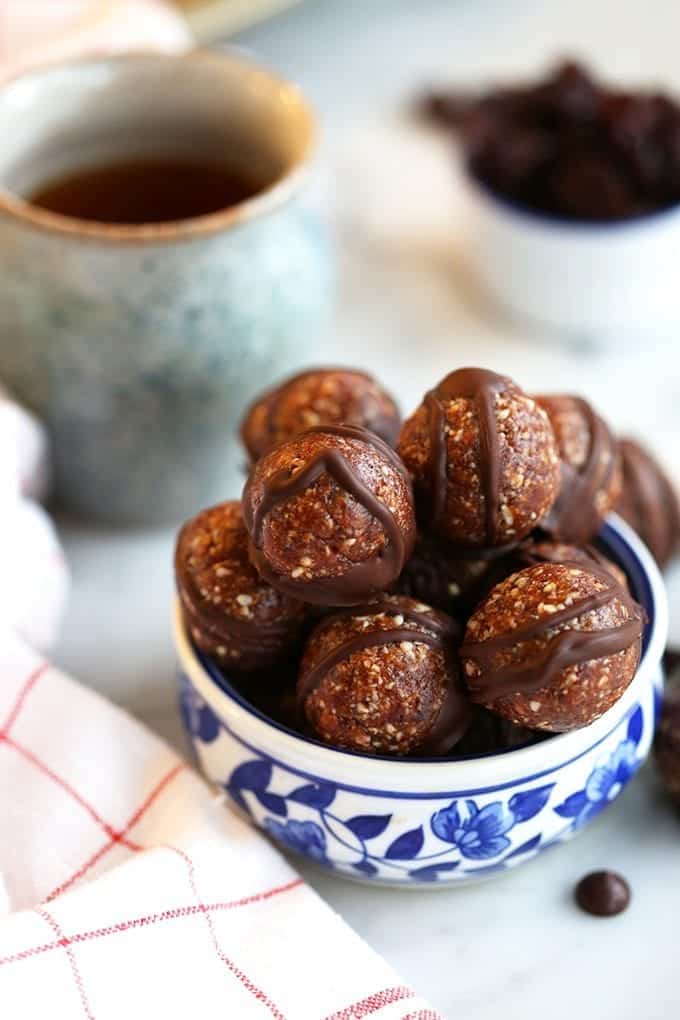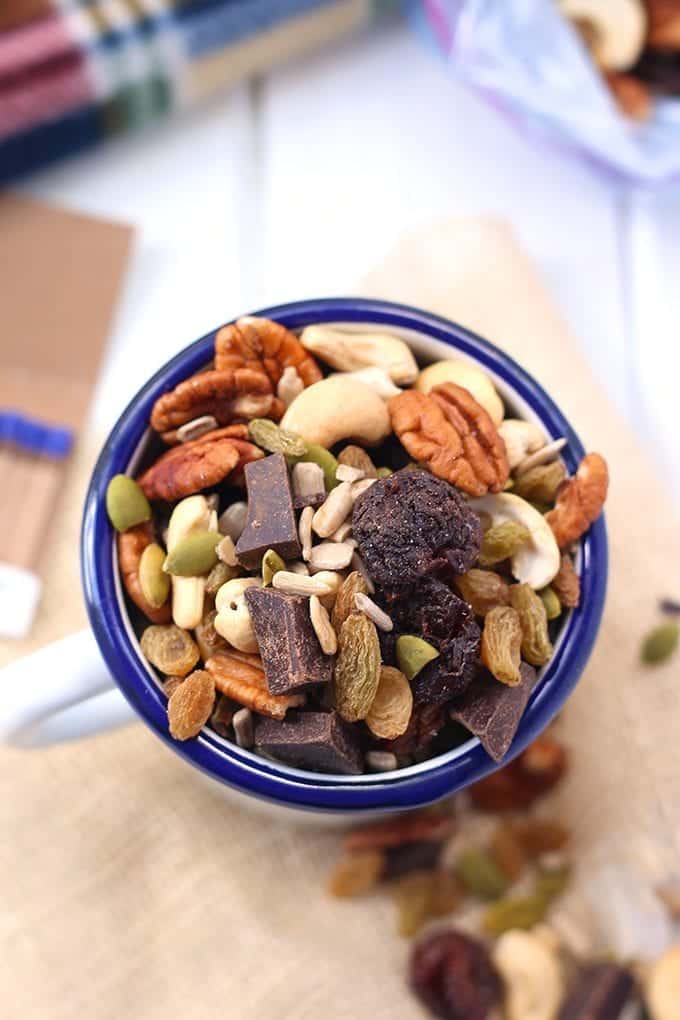 Nut Butter Stuffed Dates

-nut butter (I used peanut butter but any will work)
-pitted dates (medjool preferred)
Simply slice each date open like a hotdog bun and spoon a little nut butter inside. Love this simple sweet treat!
Avocado and Sriracha Rice Cakes
-Avocado
-Rice cakes
-Sriracha
If you're sick of eating rice cakes… spruce them up! Top a rice cake with sliced avocado and a drizzle of Sriracha. The avocado adds healthy fats to this snack to keep you fuller, longer!
Big Kid Ants On a Log
-celery
-nut butter (I used peanut butter but any will work)
-hemp hearts
One of my childhood favorites… upgraded! Slice a celery stalk in half. Spread nut butter down the middle and sprinkle hemp hearts on top. Health fats, fiber and protein? Check, check and check.
Avocado and Tamari Cucumber Slices
-cucumber
-avocado
-tamari (soy sauce if not gluten-free)
Stick with me on this one. Looks kind of weird but it's so delicious! It reminds me of cheap, vegetarian sushi. Slice a cucumber, top with sliced avocado and add a few drops of tamari to each cucumber round.
Peanut Butter Chocolate Stuffed Banana Boats
-banana
-peanut butter (or other nut butter)
-chocolate chips (I use Enjoy Life mini chips)
Mmm a healthy sweet snack or dessert. Without slicing all the way through the banana, cut a slit in the top. Spoon a little nut butter in the slit and sprinkle chocolate chips on top. This snack doesn't have to be pretty… just make sure you get banana, nut butter and chocolate in each bite. 🙂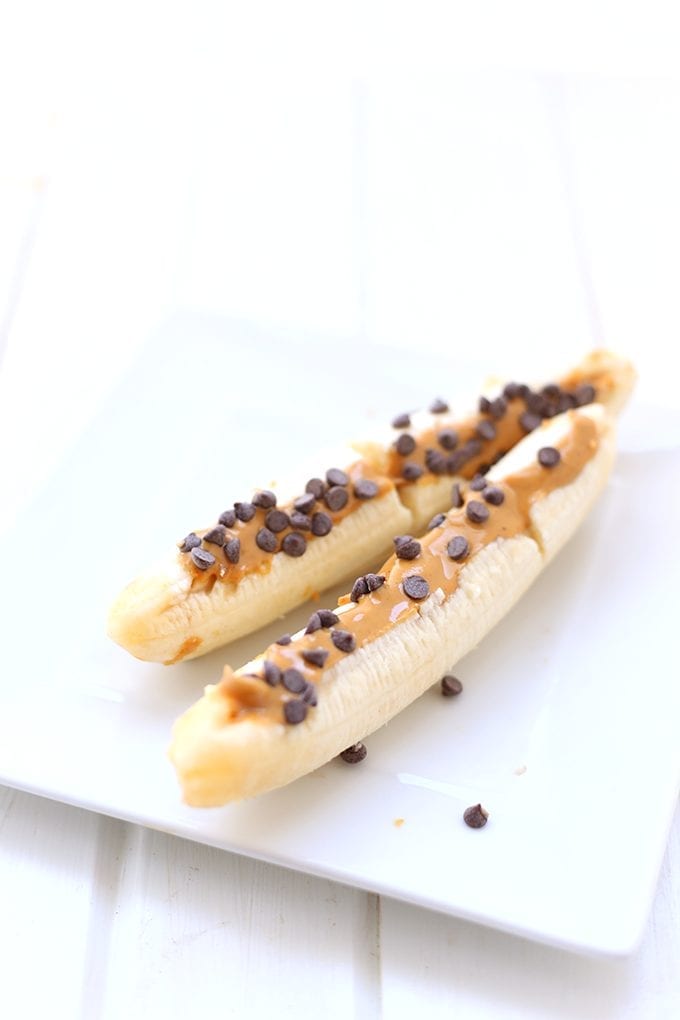 Disclaimer: This post was sponsored by Avocados from Mexico-Canada. All opinions expressed are my own and I was compensated for my time. Thank you for supporting the awesome brands that help keep THM afloat!
JOIN THE THM NEWSLETTER
Join 20,000+ members of the THM Community to get access to exclusive recipes, healthy lifestyle tips and behind-the-scenes news from our team!