Thanksgiving is right around the corner. Enjoy your holiday season and the company of family and friends with these 15 Healthy Thanksgiving Sides including healthy cornbread, roasted squash and brussels sprouts galore!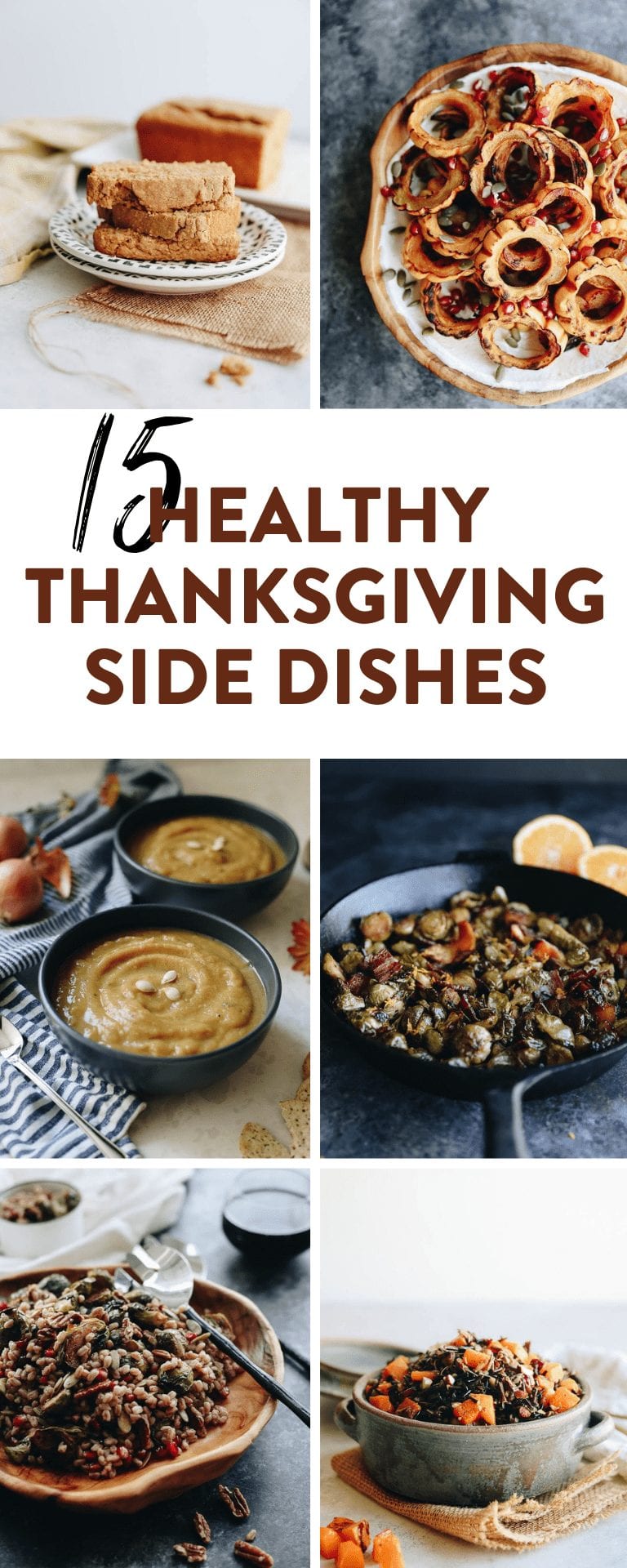 Delicious + Healthy Thanksgiving Sides!
Can you believe it's November?! How is Thanksgiving right around the corner? In true maven fashion, I wanted to share a round-up of 15 healthy Thanksgiving sides you can make for your turkey dinner. But this isn't about "staying on track" or how to not gain weight during Thanksgiving… This is about enjoying your food, your company and making some healthy swaps here and there.
For many reasons, the holidays can be a stressful time for some, so least of your worries should be what you're eating. From cornbread to squash to stuffing, all of these healthy thanksgiving sides are made from delicious and fresh ingredients that you and your Thanksgiving crew will love, healthy or not!
15 Healthy Thanksgiving Sides