Almost a year ago I downloaded a program that would change my life, Photoshop.
How dramatic.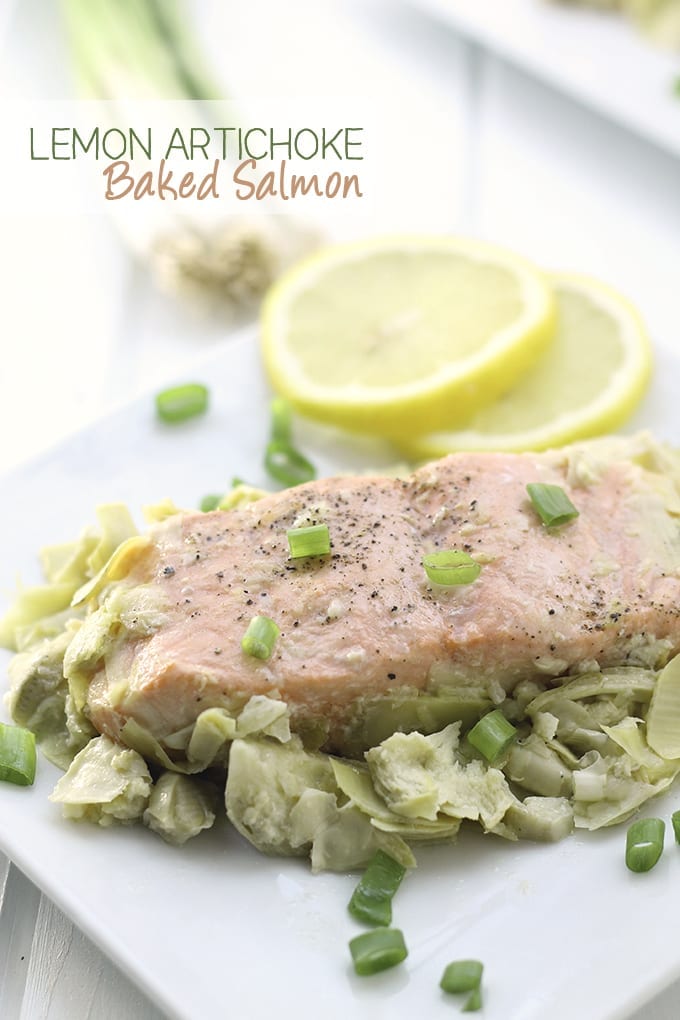 I know Photoshop gets a lot of flack for its abuse in mainstream media, but in my case it has been incredibly useful. Mainly because I'm not trying to make a normal sized girl look emaciated and instead am optimizing pictures of food.
Am I digitally altering food to make it look like something it is not? Absolutely NO! I use it more for those days when the sun refuses to come out or is too bright making the lighting and the colours in the photos look "off". That was the case with the photoshoot from this Lemon Artichoke Baked Salmon which led to a blueish tint in all of the pictures. Thankfully Photoshop to the rescue because salmon definitely shouldn't look blue…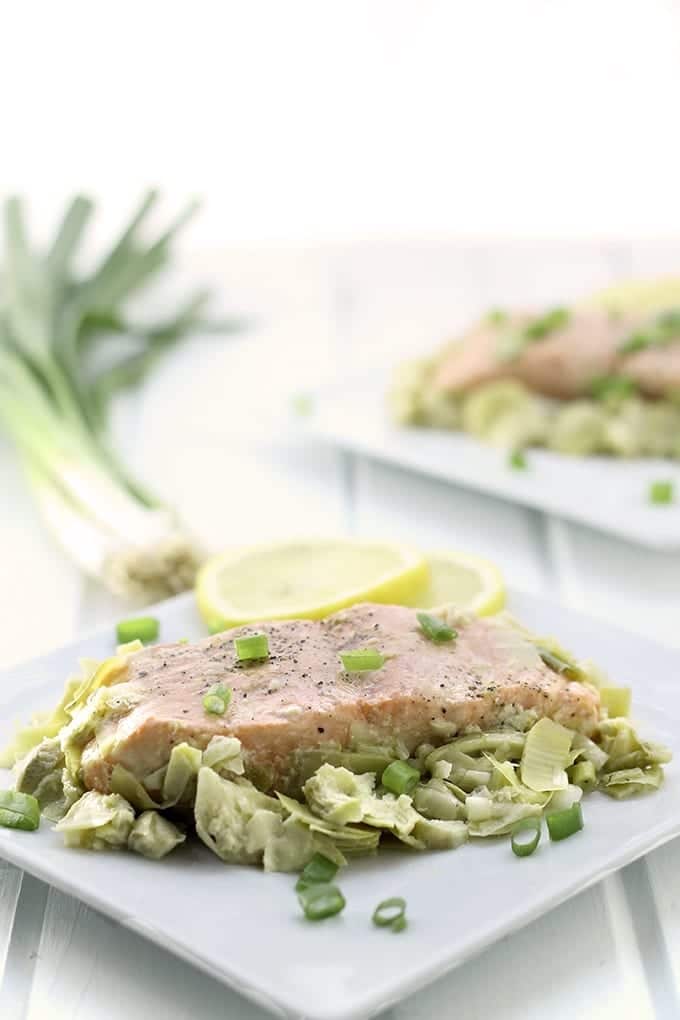 I also love it for adding text to my photos. I'm still working on finding THM's fonts (the whole branding thing is way over my head) but it is kind of fun to play around. This ends up being an issue because as soon as I think I've found "the fonts" I discover a new one and change my mind.
Learning how to use Photoshop and pair fonts has made me far more aware of graphics and branding that I see around me. I'll find myself making mental notes about an advertisement in the subway or shouting things like "BenchNine!" when I recognize a font on TV credits. And then I think to myself "who AM I?"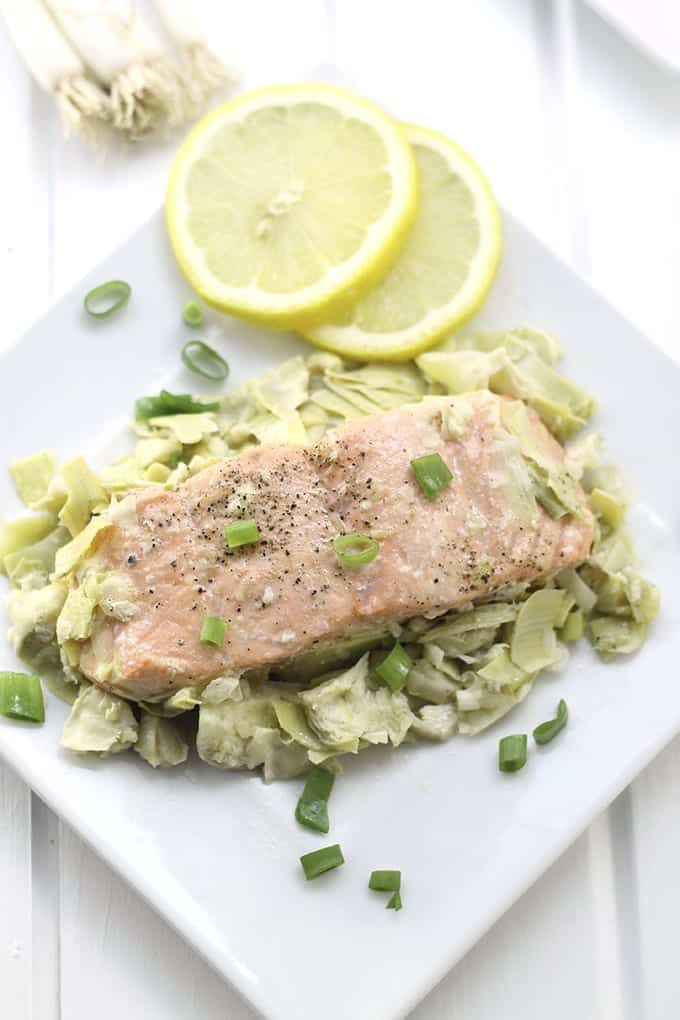 I remember the first time I opened Photoshop and how overwhelmed I felt. I had zero background in design and the extent of my editing skills started and finished with iPhoto (aka moving around the saturation bar and hoping for the best). Fast forward one year and I find myself shooting freelance food photography and editing photos for brands other than myself.
The greater lesson here is that it's good to test your boundaries and try out things you never think you will master. Learning to use a program like photoshop has given me the confidence to take on projects that I never thought I would have been able to tackle before. It's a pretty great feeling. Today I challenge you to try something new!
Print
Lemon Artichoke Baked Salmon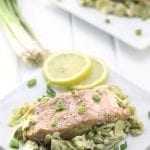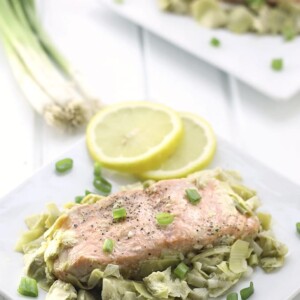 Total Time:

1 hour 1 minutes
Scale
Ingredients
2

large pieces of salmon

1

T olive oil
juice, 1 lemon

1

T white wine vinegar

2

green onions, whites chopped

1

garlic clove, minced

3

artichoke hearts, chopped (I use canned, in water)
salt and pepper
Instructions
In a large bowl combine olive oil, lemon, and vinegar.
Add in onions, garlic and artichokes.
Place two pieces of salmon in a shallow bowl or pan and top with mixture. Top with salt and pepper.
Marinate in fridge for 1 hour.
Preheat oven to 375 degrees F.
Place salmon and marinade into a baking dish and bake for 15 mins or until inside is no longer pink (mine took 15, yours may take less or more depending on size of salmon).
Remove from oven and serve warm.
What's something new that you tried that you never thought you could do? Tell me something you would like to learn how to do!
JOIN THE THM NEWSLETTER
Join 20,000+ members of the THM Community to get access to exclusive recipes, healthy lifestyle tips and behind-the-scenes news from our team!