Last week I recapped my trip to Dublin, Ireland to visit my besties and celebrate St. Paddy's Day. Today I'm giving you a rundown (aka a photo montage) of our quick jaunt to Spain for a whirlwind 3 days in Barcelona Travel Guide.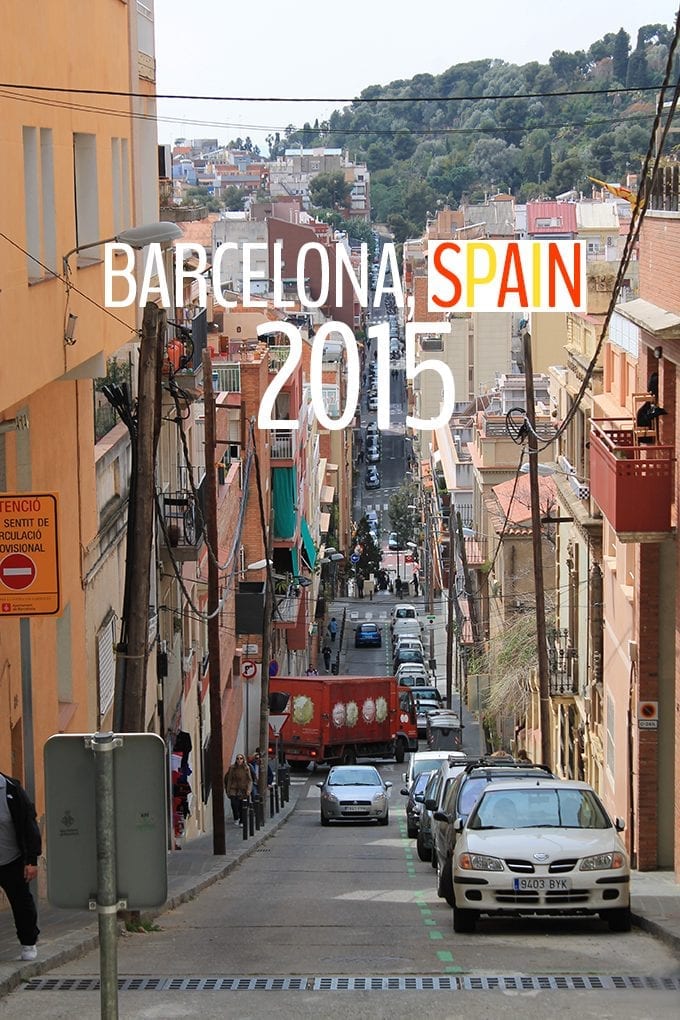 We booked a week in Dublin but had planned to go somewhere for 3 days in there. One day I'd love to do the Irish countryside, but since C has done it before (kid has seen the entire world gahhhh!) we decided we'd check out a destination we had never been to before. Cheap flights help.
C and I have both been to Spain but neither of us to Barcelona. So when an affordable flight appeared on RyanAir, we grabbed it. Only downside? a 6:00 AM flight the day after St. Paddy's. Let's just say we were not in good form at the airport…
Nevertheless, we made the most of our trip and truly embraced those siestas to the fullest.
Immediately upon landing we made our way into the city to the apartment we rented for the next 3 days. It was in the gothic quarter just off La Rambla, which as it turns out was a pretty prime location. I had gathered a bunch of recommendations from friends and family (thank you everyone!) so after a brief nap we hit the ground running. As it turns out my list was primarily made up of food…not surprising.
We started by walking around our hood, which was an activity in itself since there was something new and cool around every corner.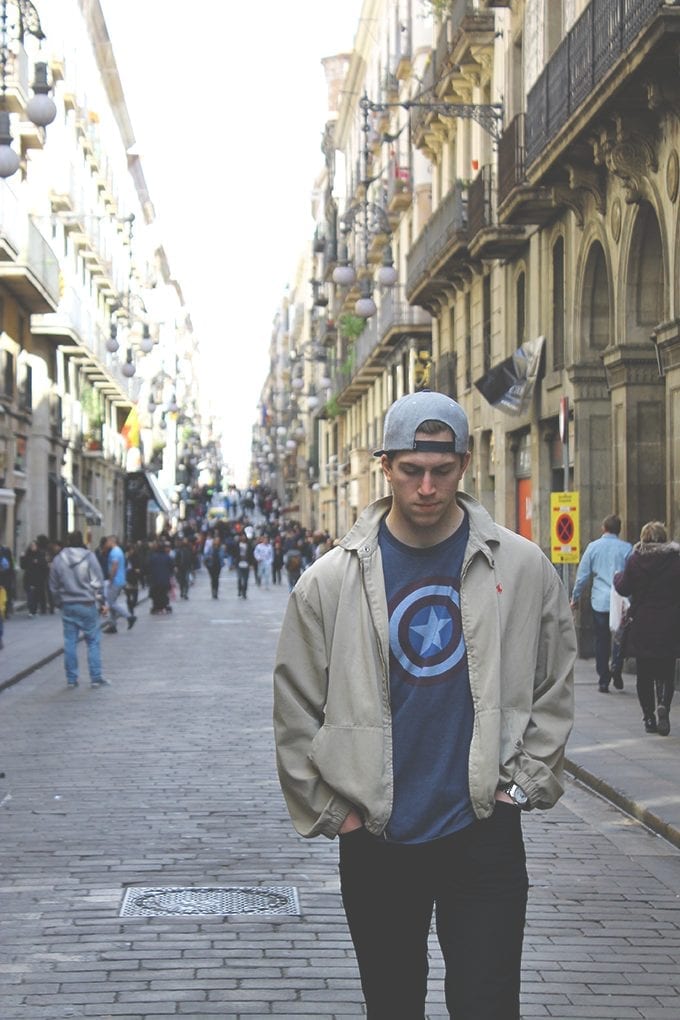 Followed by a siesta and then a few hours at the Picasso Museum, which was fantastic.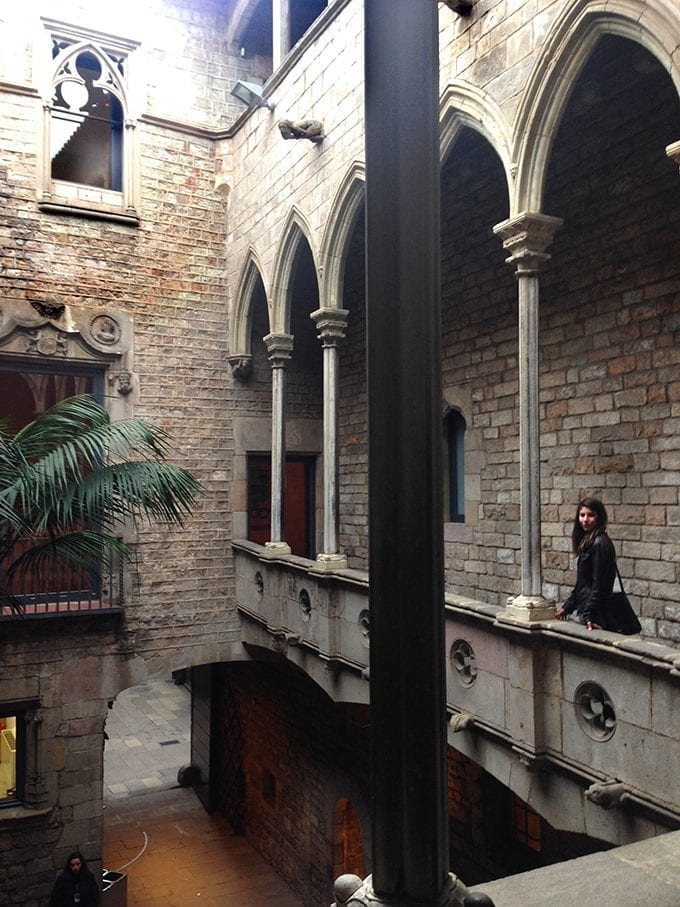 And then the eating began. We basically bar and restaurant hopped for 6 hours. All deets on restaurants below.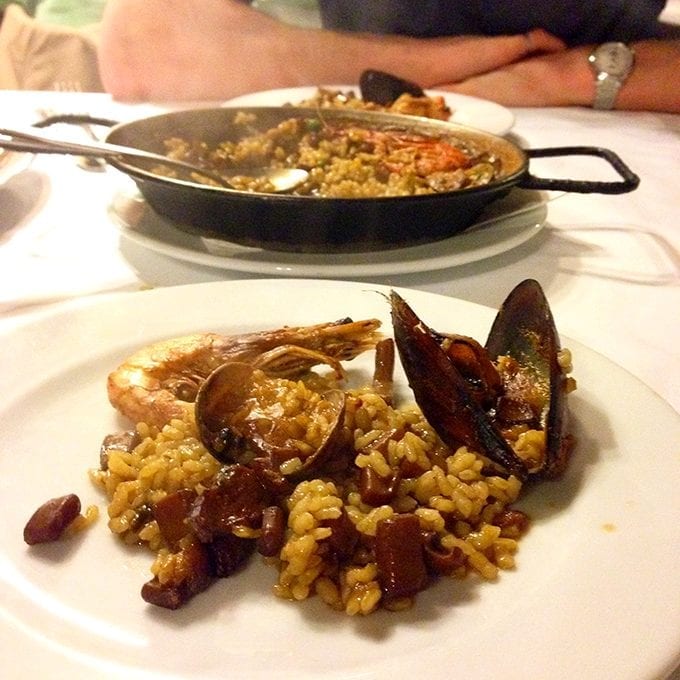 The next morning we slept in, ate breakfast at our apartment and then headed to La Boqueria Market. I was in heaven. Also hilarious conversations in some version of English-French-Catalan-Spanish.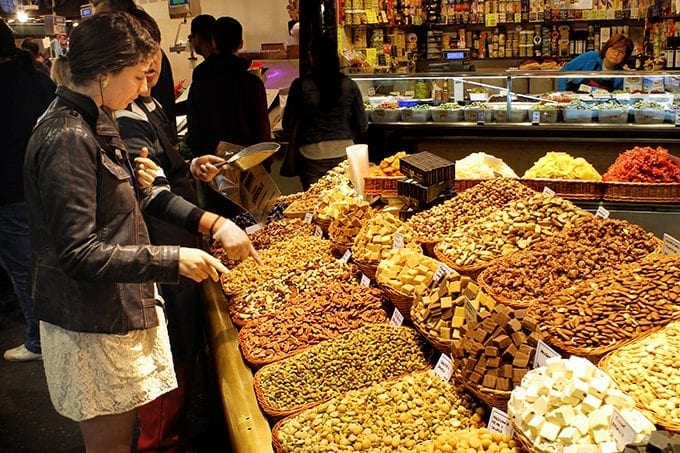 I told C we weren't leaving Barca until we went to Parc Guell and the Sagrada Familia. Turns out you now have to pay to get into Parc Guell and the line was horrendous so we saved our line patience for the Sagrada Familia and walked around the free areas instead.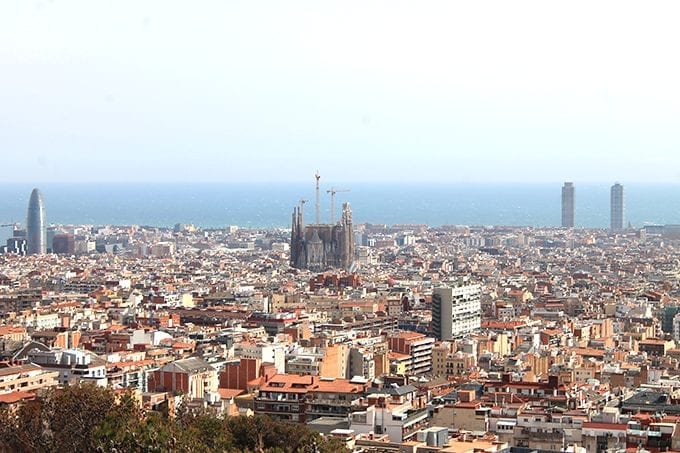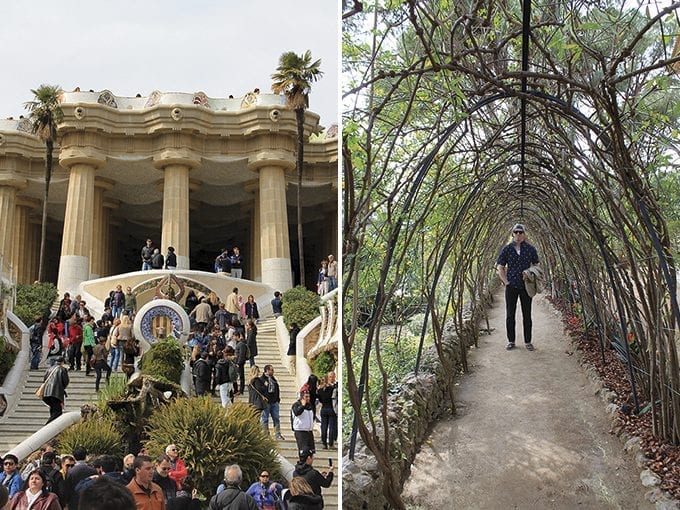 Then we walked across the city to the Sagrada Familia, which was as everyone told me it would be nothing less than spectacular. I plan to go back when it's done but even under construction it is still so so beautiful.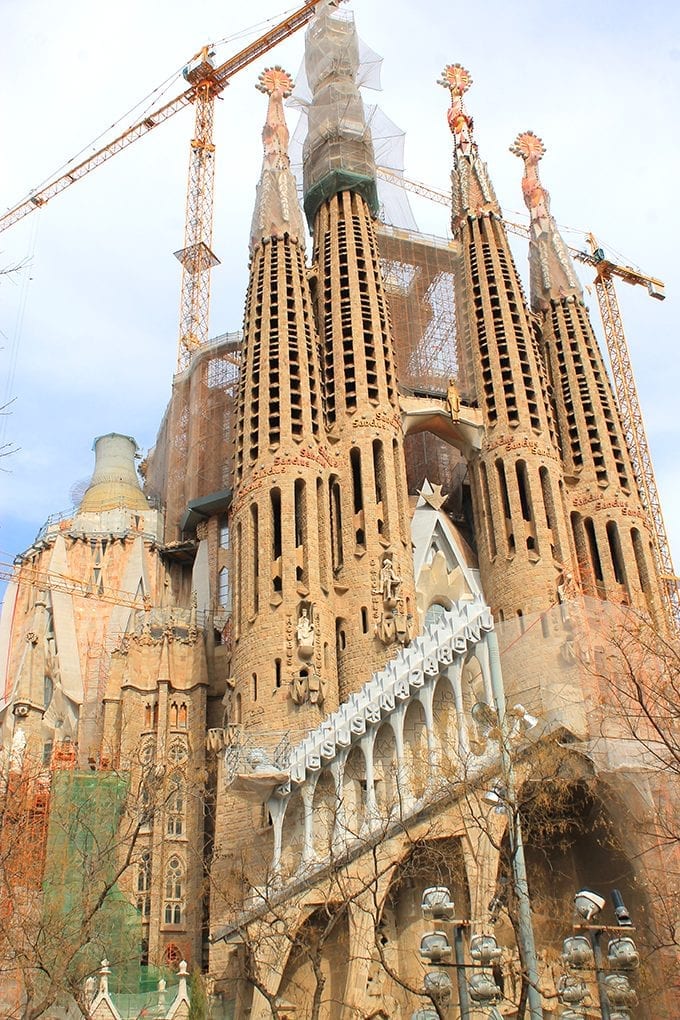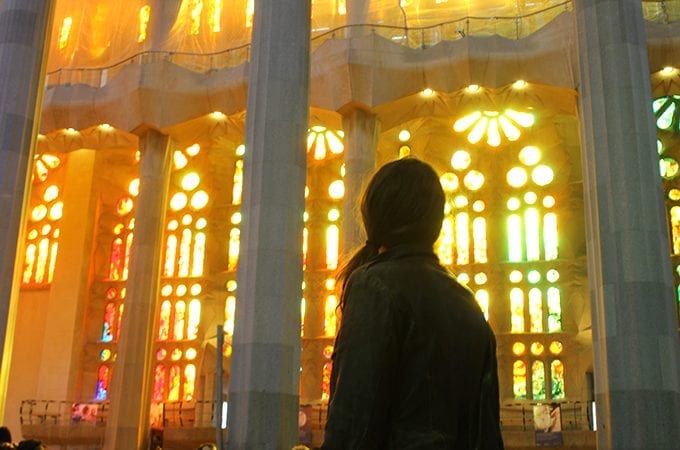 And then somehow it was 5:00 PM and we hadn't eaten anything all day and so began another siesta-eating fest. Arepas, followed by sangria followed by tapas.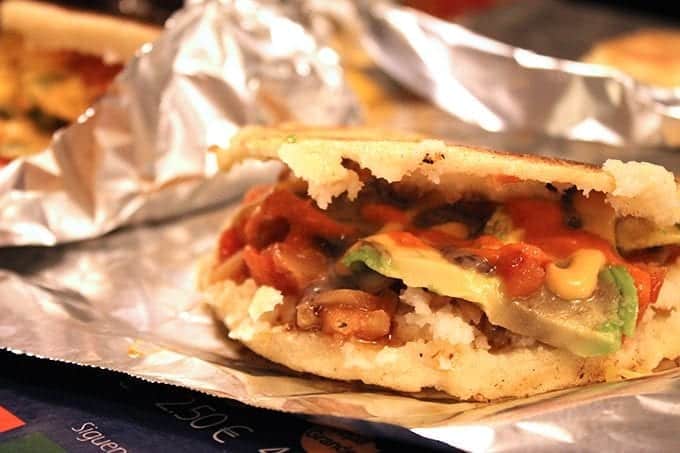 Our flight wasn't until 9:00 PM so we had all day to explore the city. We decided to just play it by ear and wander. Our explorations took us to El Raval neighborhood where we did some shopping, checked out the MACBA and continued to eat our faces off.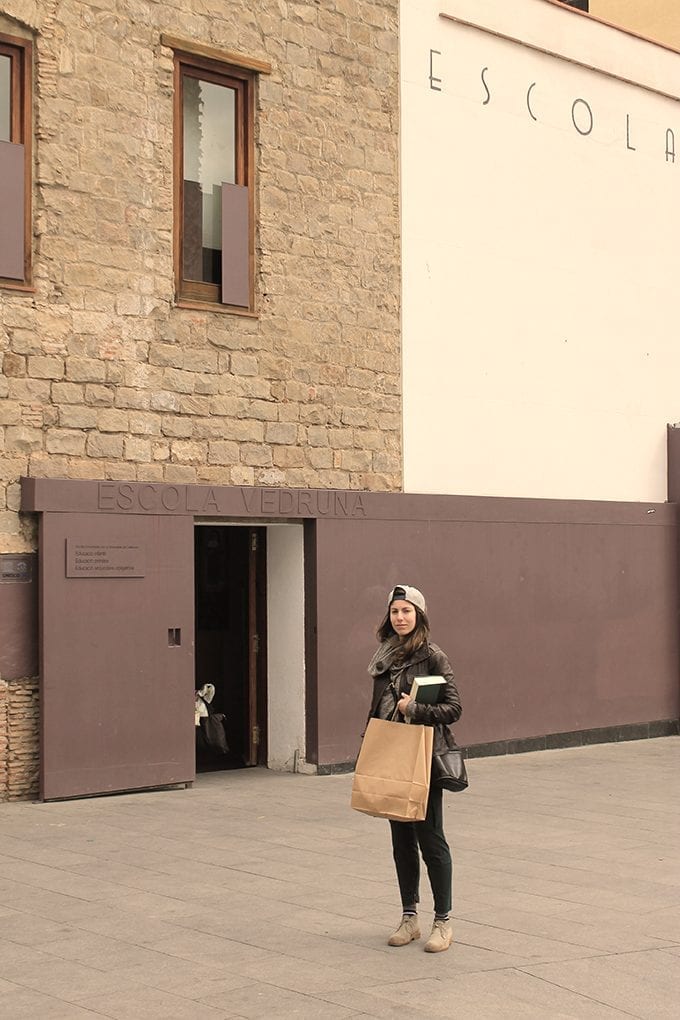 We had beautiful weather the previous two days but unfortunately saved the beach for the last. Despite the crappy weather we still wanted to check it out so we walked over there and sat on the boardwalk. One day I'll see it full of people in the hot summer heat 🙂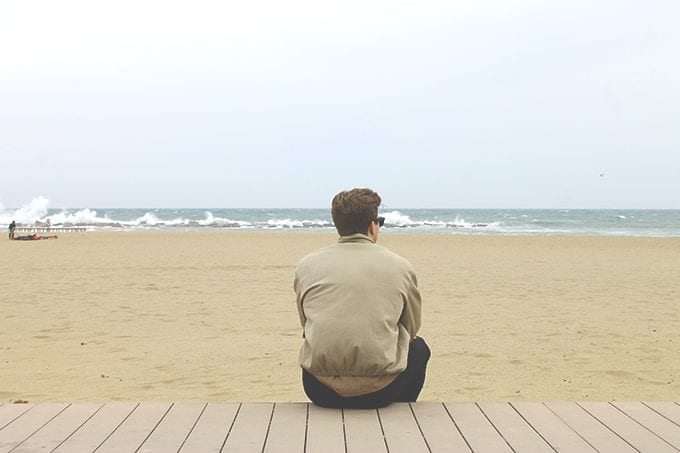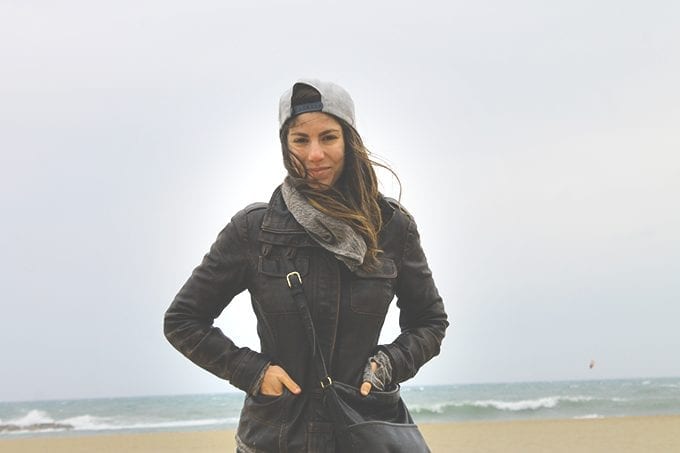 And then we bunked up at a highly recommended coffee shop for a few hours to sip our cappucinos and read our books. I love that C insists we do this in every place we visit and once you try it, you'll see why.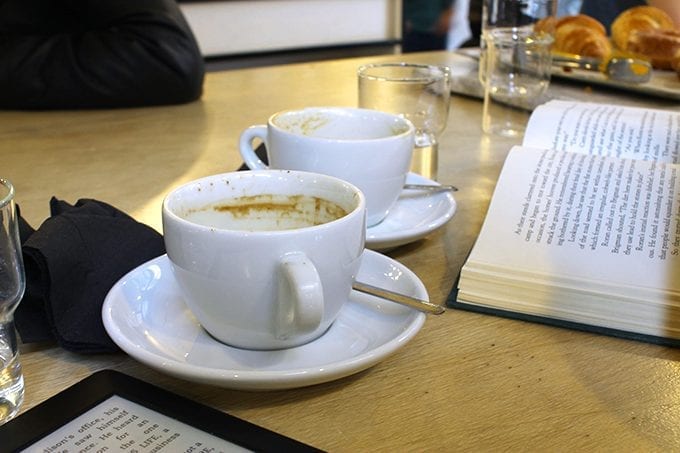 So to recap!
Where we visited in Barcelona:
MACBA (El Raval neighborhood)
Where we ate in Barcelona:
Numero Nueve – adorable bar near the Picasso Museum with great cocktails.
El Xampanyet – we were obsessed with this place. It's super busy but that's part of the fun. Just order the entire menu and let the drinks keep flowing!
Los Caracoles – my parents went here years ago and just by chance it was right below our apartment! Incredible paella and just a fab atmosphere.
La Boqueria – this market has everything you could possibly imagine. Grab some meat, cheese, bread, nuts etc..and have a picnic. 
Arepamundi – so good although admittedly we hadn't eaten in 6 hours so we were starving. Get the mexicano and the one with chorizo (can't remember the name).
Bosc de les fades – it felt like walking into hobbit land in this bar. The sangria was bomb and the "rainforest" decor was super cool.
Sensi Bistro – Recommended my Alexis and we could quickly see why. Amazing food, awesome vibes and the patatas bravas almost made me cry they were so good.
Bar Lobo – the architecture in this place was on point and the food was really good too. A bit overpriced for lunch but go big or go home.
Satan's Coffee Corner – this place is known for their coffee and I could totally see why. I'm so accustomed to my almond milk lattes but it was super nice to change it up!
Where we stayed in Barcelona:
We stayed in a Habitat Apartment in El Gothic off Las Ramblas. It wasn't the nicest place, but the location and the 3 balconies sold it for us. The bed was horrible but we were too tipsy to even notice when falling asleep and otherwise it had everything we needed. Plus it was super cheap. Win!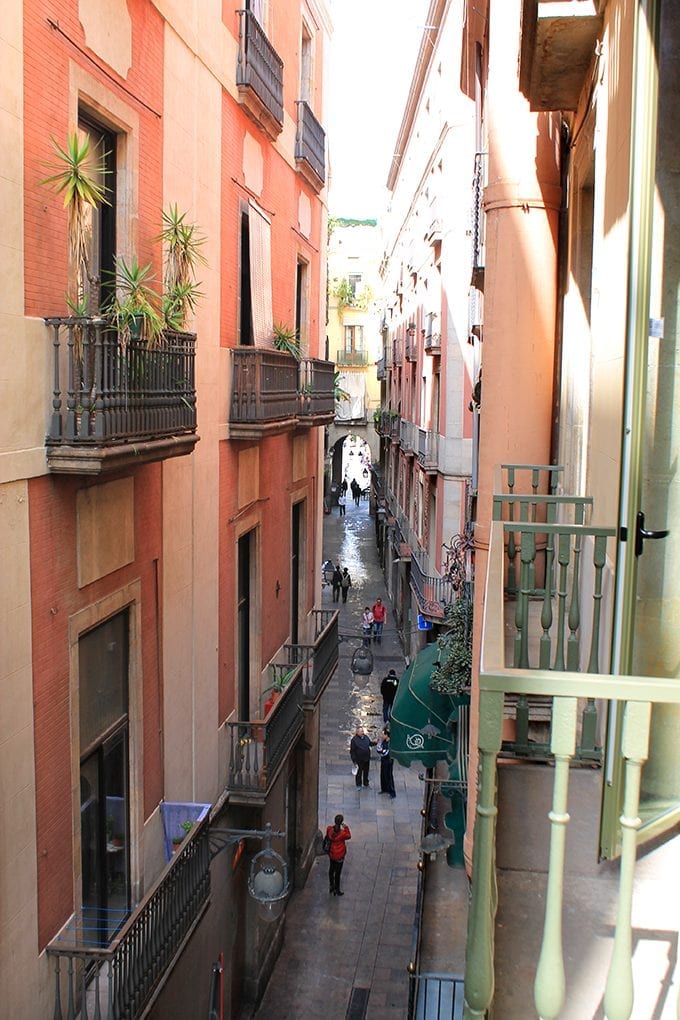 My overall thoughts? I am obsessed with Barcelona. What a cool, unique and culturally fascinating city. I loved the mix of old and new and the Catalan culture. I have a very strong feeling I'll be back sooner rather than later.
And that's it folks! The last year has been filled with some pretty epic adventures that I am so so grateful for. No plans yet for the next destination and for the first time EVER I'm actually trying to stay more grounded rather than jetting off to another foreign place. It feels weird to have such a barren travel agenda but I'm definitely making the most of it.
Have you ever been to Barcelona? Where should I travel to next?
DON'T WANT TO MISS THE NEXT ADVENTURE? Join the THM Community!
Join 10,000+ members of the THM Community to get access to exclusive info about travel, places I've visited and how to stick to your healthy lifestyle on the road.