No need to dirty all of your dishes with this no-fuss One-Pot Beef Chili Recipe. For added flavor this recipe also uses 3 different types of beans! A simple, one-pot meal for the whole family to enjoy.
C would like you all to know that he thinks the name of this recipe should be "meaty goodness". I considered it for half a second but then realized it doesn't quite capture the whole 3-bean part and Google would likely end up burying it in it's SEO black hole.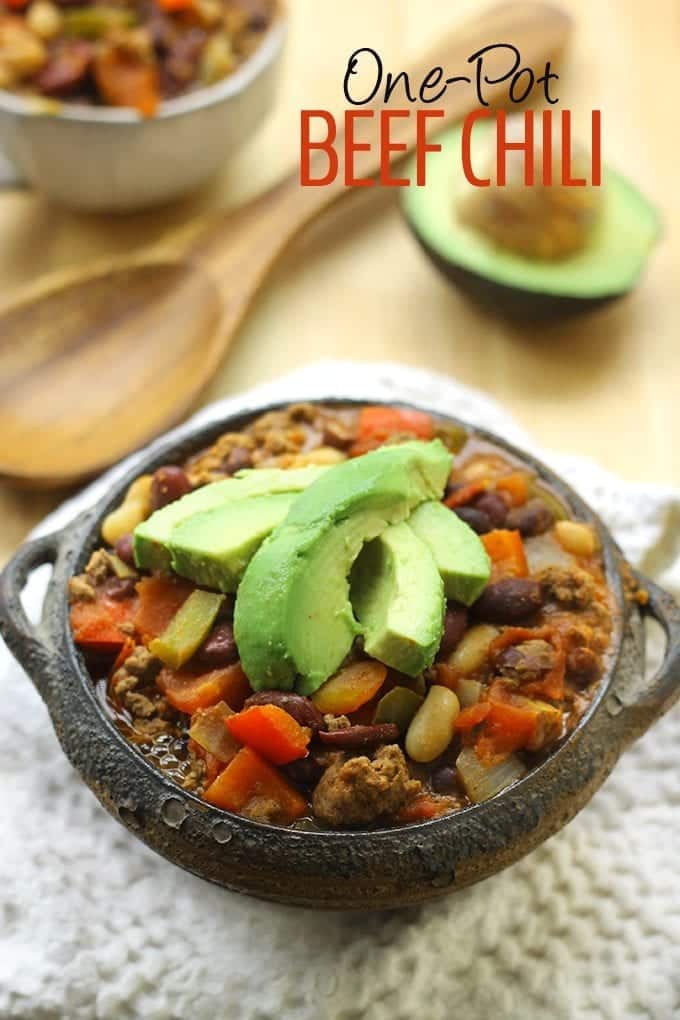 I suspect he preferred this name because the meat in this chili really is that good. Actually, all the meat we eat in our home is that good thanks to my incessant need to buy quality meat.
I have a strong curiosity in other people's grocery habits. I love learning about where people grocery shop, their priorities in grocery budgeting and what foods they insist on buying organic/local/non-GMO etc..I've come to learn that everyone has their own style.
Some people love their CSAs while other people prefer the selection of the grocery store. Some prefer buying everything organic while others stick to the dirty dozen. Or if you're like me you are completely inefficient and do your food shopping in 10 different places. Okay, more like 3.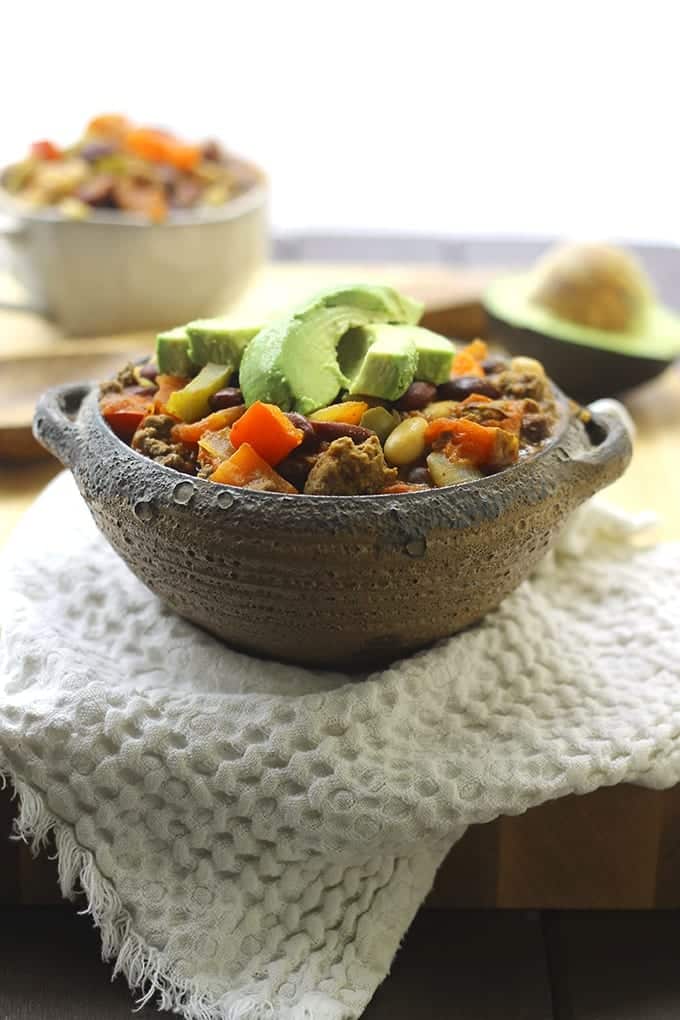 I try to buy most of my produce (organic and local) from the farmer's markets around me (when it isn't the dead of winter), supplement with goods from the grocery store and insist on on buying meat from The Healthy Butcher. Thank goodness all 3 are close to me otherwise I would probably spend my life trying to buy groceries.
I am seriously in love with The Healthy Butcher. Not only is their selection of meat and fish amazing, but they are so knowledgable about where their products are coming from. I also love that they ask me how I plan to cook things and will give me suggestions (thanks for the tip on adding the onion to my Lemon Artichoke Baked Salmon!).
The only downside is that the meat is more expensive, but that's the price you pay for quality. And quality it is. Myself and C agree that you really can taste how much better the meat is when we buy it from there.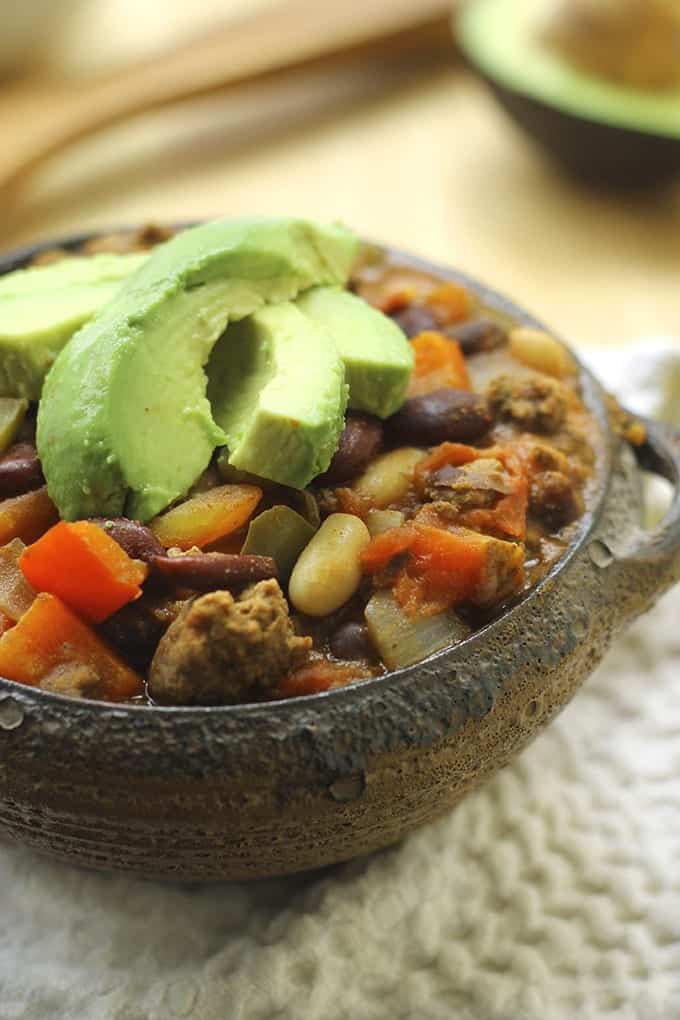 Do we eat perfectly organic and local all the time? No. It's just not feasible with our time and budget (maybe one day!). So for now we pick and choose where to spend our funds. Paying more for good quality meat is at the top of our priority list.
Print
One-Pot Beef Chili
Instructions
Heat olive oil in a large pot over med-high heat. Add ground beef and cook until browned (About 5 mins).
Add in onions and cook for 2 more minutes.
Add in peppers, jalapeno and garlic and cook for another 2 mins.
Add spices, diced tomatoes, tomato sauce and stock and beans and bring mix to a boil.
Once boiling lower heat to a simmer and cook for about 30-40 minutes or until desired consistency is reached.
How do you prioritize your grocery shopping? Do you shop at multiple places?
JOIN THE THM NEWSLETTER
Join 20,000+ members of the THM Community to get access to exclusive recipes, healthy lifestyle tips and behind-the-scenes news from our team!