Healthy Peanut Butter Chocolate Banana Soft Serve Ice Cream. It's made with just 3 simple ingredients and is ready in minutes! It's also gluten-free, vegan and paleo. Ice cream just got a healthy makeover!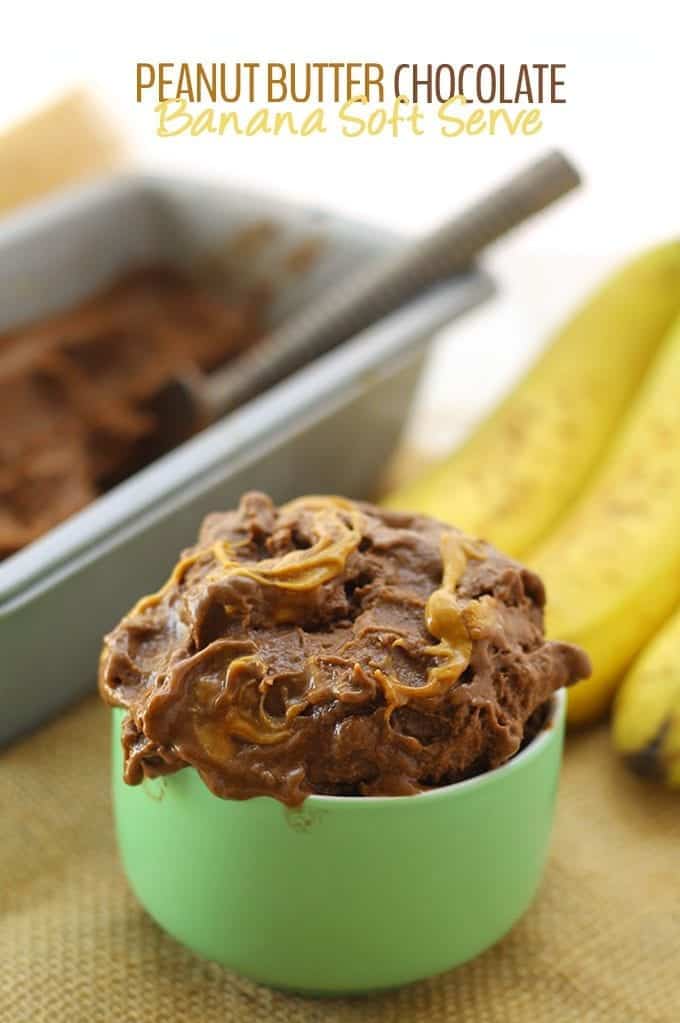 Sometimes I miss my pre-blogger days. I miss having time to read blogs, not feel a compulsive need to document everything and have a bit more perspective on reality.
I am so immersed in the blog world these days that I forget that not every person knows what chia seeds are, let alone has them with breakfast every morning. Being the maven that I am I can have an attitude about my foodie know-how (working on that…) and sometimes I wish I could be your average blog reader who just discovered the glory that is banana soft serve.
P.S. None of you are average. You're all EXTRAORDINARY.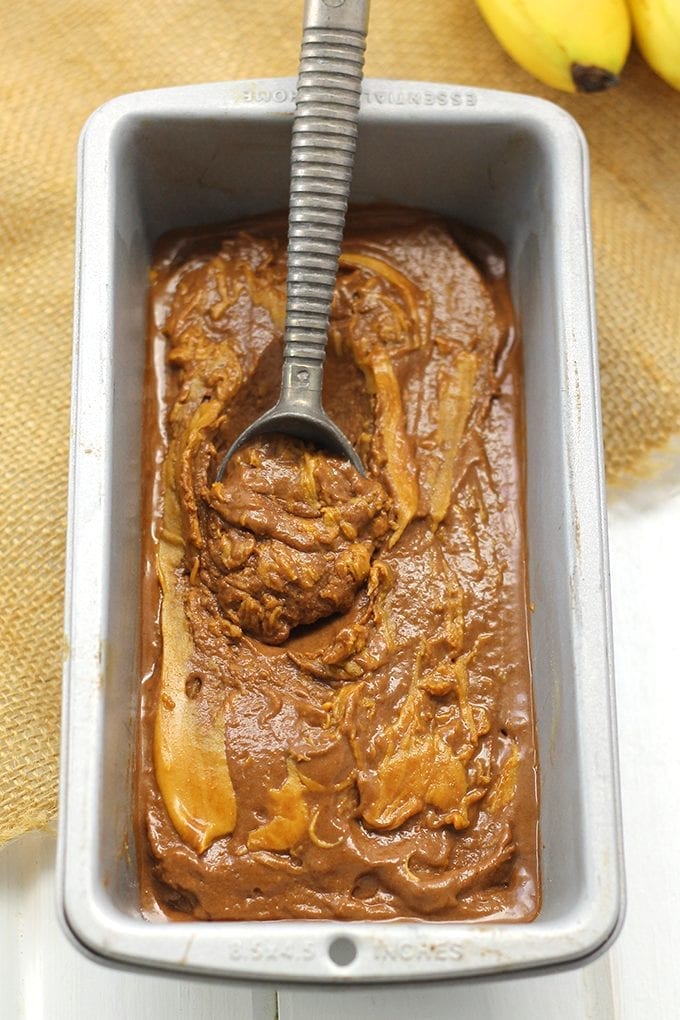 From the blogger's perspective, it would also be a huge benefit to me to remember what I was looking for before I started to do this full-time. However, it's also a double-edged sword.
Knowing what you want to see is obviously ideal for both my incessant need to please you and also for my business. At the same time, being too aware of my readership can totally kill my creativity. And without creativity this place would die a slow, sad death.
Sometimes I'll make a recipe that I love and it's a total flop (apparently you all hate mussels…) and other times I'll completely question if anyone would enjoy a recipe and it goes viral.
The only thing I know with certainty is that you all loveeeee peanut butter + chocolate!


Lee and I always joke that if we wanted to start a blog that was an overnight sensation it would be exclusively peanut butter + chocolate recipes. Without fail these recipes go viral. And for good reason. Who doesn't love the epic combo that is PB + Choc?!
I may not be able to go back to my pre-blogger days but at least I have insanely delicious recipes like these laying around my house. I can wallow my sorrows in peanut butter chocolate banana soft serve and that's perfectly okay with me.
Print
Peanut Butter Chocolate Banana Soft Serve
Scale
Ingredients
3

large ripe bananas, chopped and frozen

2

T unsweetened cocoa powder

3

T natural peanut butter
Instructions
Add bananas, cocoa powder and 2 T of peanut butter to a food processor.
Process until ice cream consistency is reached. You may need to scrape down the sides occasionally but this should only take 1-3 minutes.
Stir in 1 other tablespoon of peanut butter to create "chunks".
Eat immediately or store in freezer until ready to eat and scoop out like ice cream.
Like this recipe? Check out these posts for more healthy summer treats!
Cookies and Cream Banana Soft Serve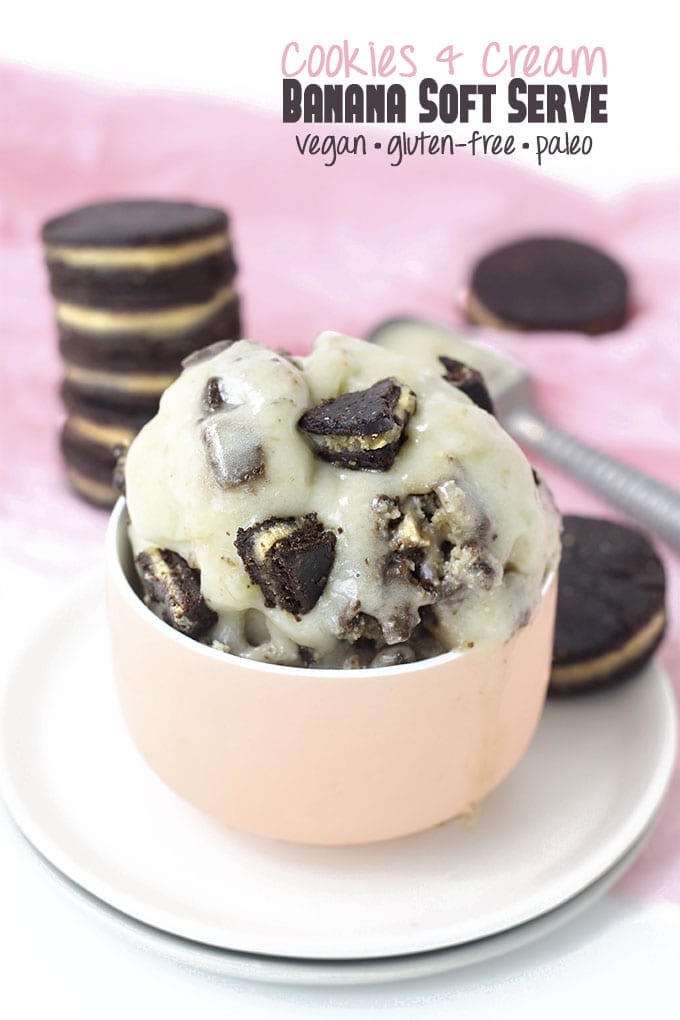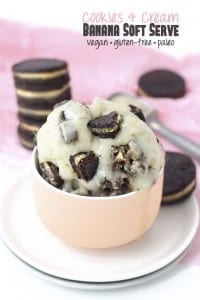 Raspberry Swirl Banana Soft Serve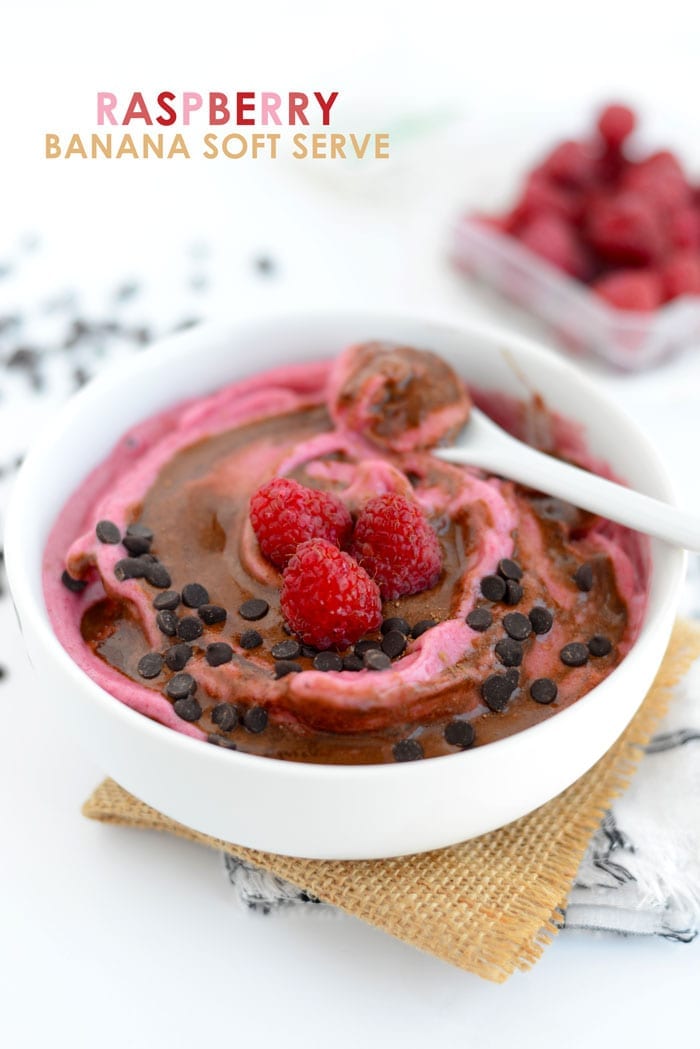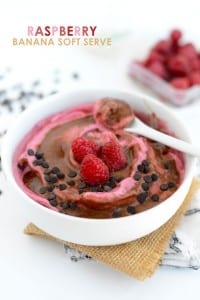 Vegan Cookie Dough Banana Soft Serve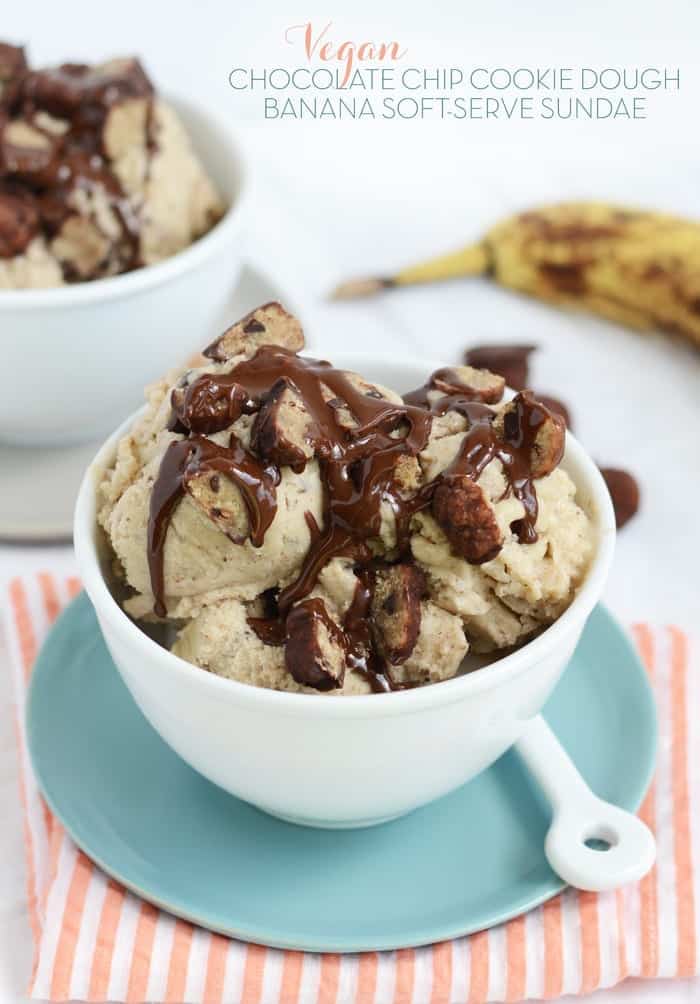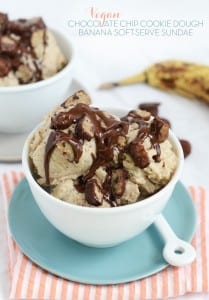 Bloggers, do you ever wish you could go back to your pre-blogger days? Readers, have you ever wanted to become a blogger?
JOIN THE THM NEWSLETTER
Join 10,000+ members of the THM Community to get access to exclusive recipes, healthy lifestyle tips and behind-the-scenes news from our team!