In editing these pictures I came to the realization that I never talked about how I spent my birthday. I'm sure all of you were sitting on the edge of your seats wondering what I did. My life is fascinating, what can I say.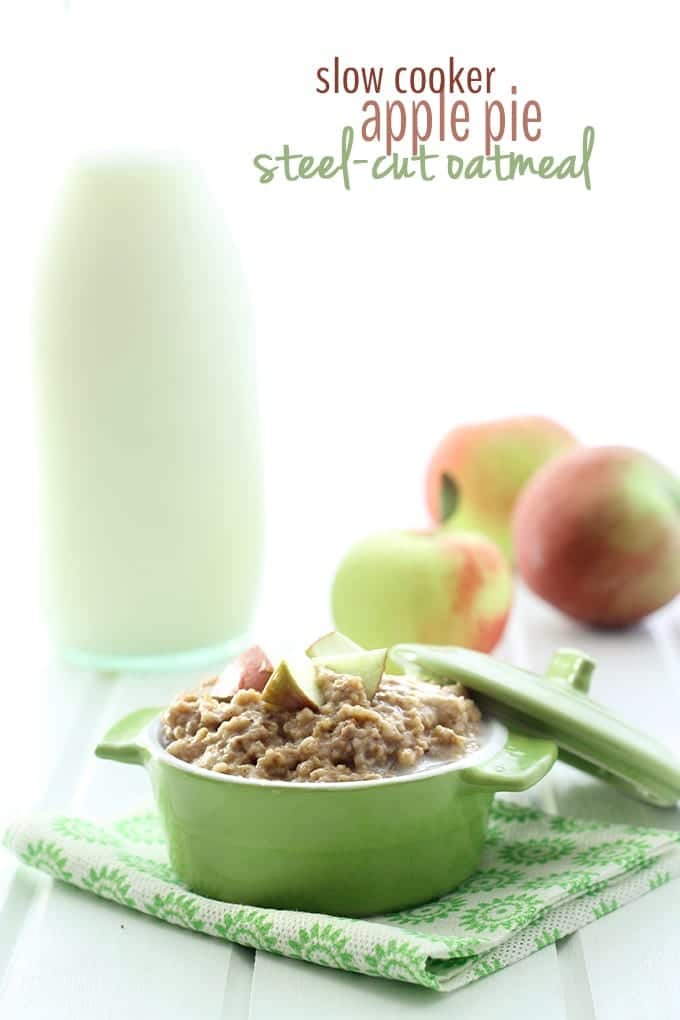 Okay, clearly not but I do feel incredibly blessed to have spent my birthday with some of my favourites. Lunch at Gilead with C, and dinner with my besties and family at Hudson Kitchen. Great food, better company, 5 rounds of dessert, what more could a girl ask for?
New photography boards. That's what a girl can ask for. No need to discuss what C originally gifted to me for my bday or my inability to disguise that I didn't like it. In his defence, he went big last year and after buying me my red beauty, he made it pretty much impossible to top it. It's the thought that counts, right? Please don't judge me.
Eventually I ended the awkwardness of the gift that never was by just telling him exactly what I wanted, wood photography boards in all different colours for my food pics. The reality is that if I wanted to build them myself, I probably could have but I just didn't want to. So instead I asked my amazing engineer of a boyfriend to put his handy skills to use and gift me with his manual labour.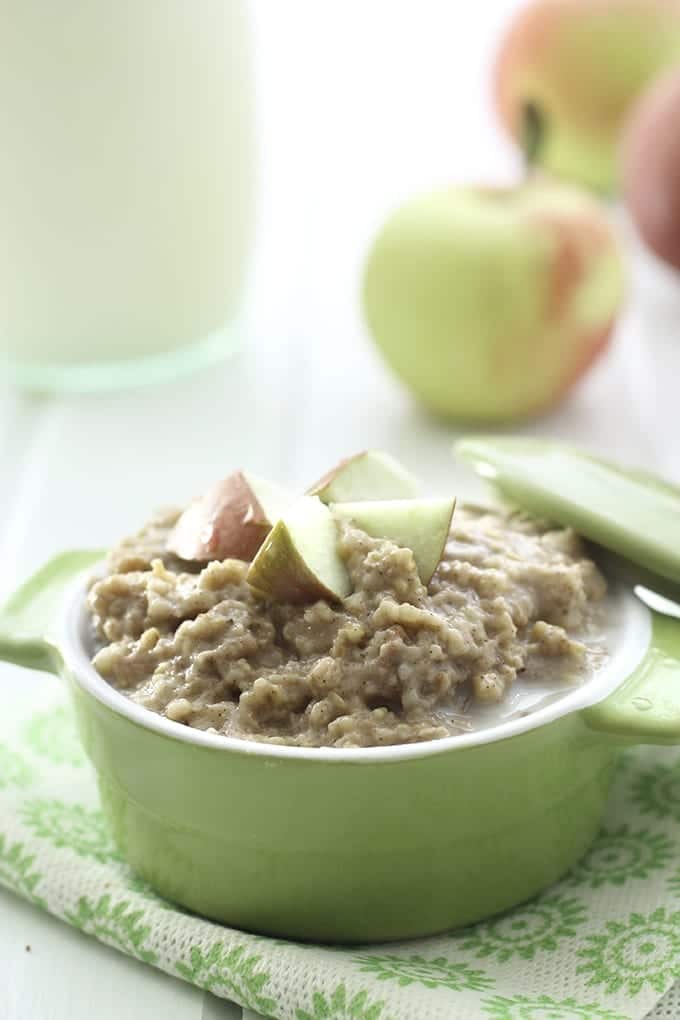 In the process, "we" ended up discovering how much we enjoy DIY projects. I say "we" liberally in that I had nothing to do with the building of the boards nor are DIY projects new to C. If you've ever see our apartment you know how handy the boy is. I pride myself on being a professional "breaker". I break everything. He fixes it. Match made in heaven…debatable who got the better end of the deal.
Needless to say, the photography boards ended up being a fun activity (for him) and got me so excited about all things DIY that I went a little crazy with the Fall decor around the apartment. I think this makes us old if this is how we spent the weekend? The round 3 West Wing marathon totally sealed the deal.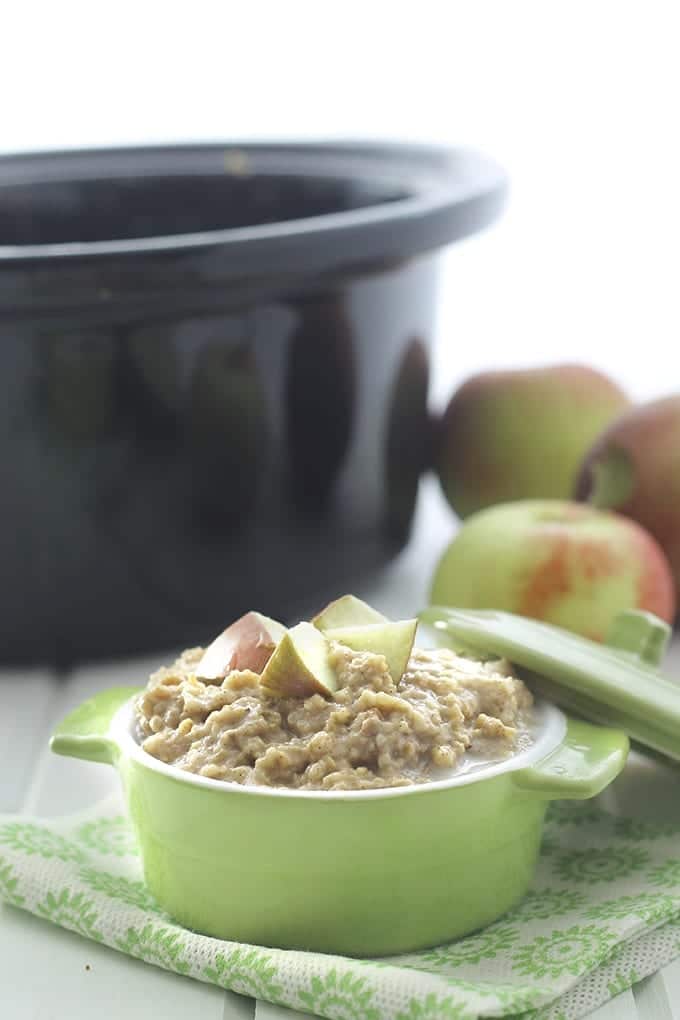 I think the paint smell may have gotten to us because we started thinking up all these crazy entrepreneurial ideas like starting a business selling wood photography boards. Some names were thrown out there that should not be repeated on the blog. But if your imagination is as good as mine, you might be able to figure them out.
Today is your first taste of the boards. I started with the white one for this Slow Cooker Apple Pie Steel-Cut Oatmeal but I am super excited to try out the grey, brown and blue boards. Never in a million years did I expect to find myself getting all worked up over photography boards, but I guess everything changes when you hit a quarter century old!
p.s. Thanks to my sis for the awesome glass milk jars. This recipe was like a birthday gift photo shoot!
Print
Slow Cooker Apple Pie Steel-Cut Oatmeal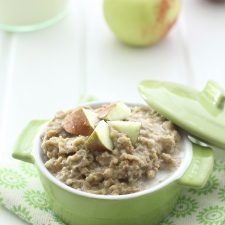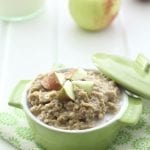 Cook Time:

8 hours

Total Time:

8 hours
Scale
Ingredients
1 cup

steel-cut oats*

4 cup

s unsweetened almond milk

2

medium apples, chopped

1 tsp

coconut oil

1 tsp

cinnamon

1/4 tsp

nutmeg

2

T maple syrup (feel free to sub honey for vegans) – note: I don't like my oats super sweet so feel free to add more for added sweetness
splash of lemon juice
Instructions
Add all ingredients to your slow cooker. Stir.
Cook on low for 8 hours or high for 4 hours.**
Give it a good stir.
Top with your favourite toppings. I like peanut butter and crunchy apples.
Store leftovers in fridge for up to 1 week. To reheat add a splash of almond milk and heat up in microwave.
Notes
*Gluten-free certified if necessary. **I make mine overnight so it is ready in the morning.
Best birthday gift you've ever gotten? Would you buy wood photography boards if we sold them?!
JOIN THE THM NEWSLETTER
Join 10,000+ members of the THM Community to get access to exclusive recipes, healthy lifestyle tips and behind-the-scenes news from our team!