Last week I had a whirlwind experience, flying across the country to check out the Tropicana orange groves near Sarasota, Florida! As you guys know, I've been working with Tropicana since last year (check out my Sticky Orange Chicken and Orange Sweet Potato Casserole recipes!) so I was thrilled to be able to see where the oranges are actually grown and how they process them into the OJ you buy from your grocery store.
Disclaimer: This post is sponsored by Tropicana. Thank you for supporting the brands that help make THM possible.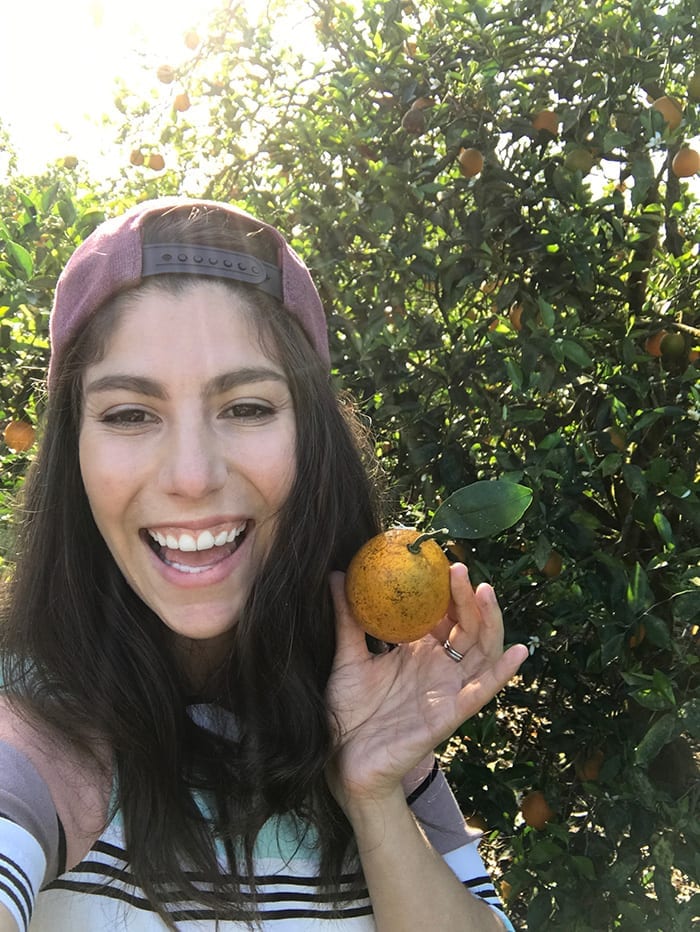 But first, a story.
I'm a weird person who loves when I get a chatty Uber driver. Especially since I work for myself, I welcome any opportunity for human contact that I can get. So when I hopped in my Uber to the airport to catch my flight to Florida, I was totally down when my driver started asking questions about my trip.
I told him I was a health and wellness blogger, which seemed intriguing to him, but it was mostly the fact that I was going down to Florida with Tropicana that seemed to catch his attention. "Tropicana?! Isn't it full of sugar?!" He seemed surprised that someone who is passionate about health and wellness would be working with Trop OJ. Lucky for him (or unlucky since we all know how I am when I'm on my Soap Box!), I knew exactly how to address this question.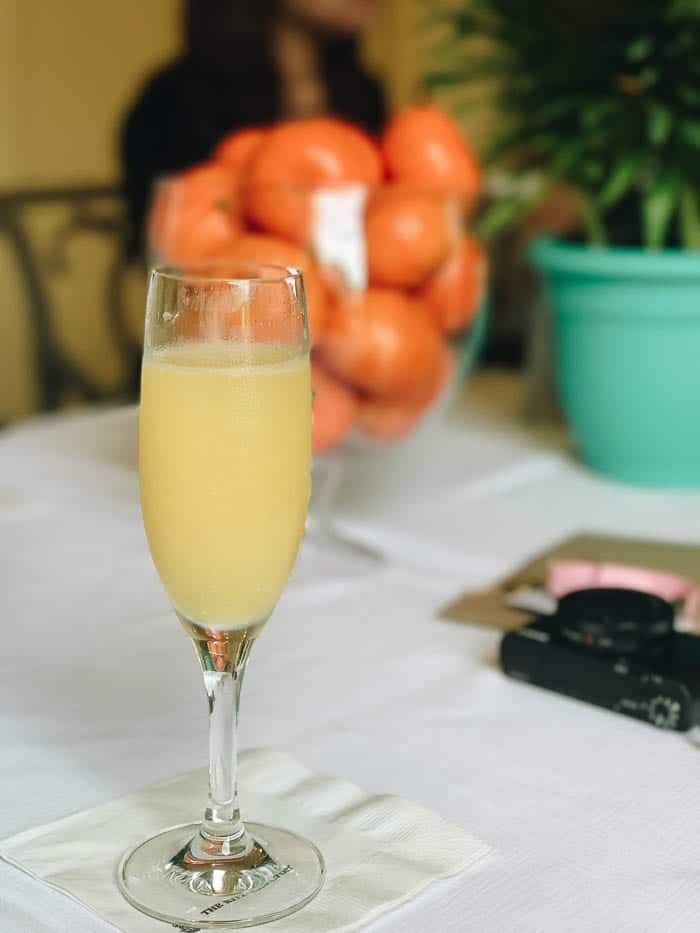 I have no idea where along the way, but juice somehow got demonized in the health industry. Sure, I can understand when there's all sorts of added sugars or additives, but in the case of Tropicana Pure Premium Orange Juice, we're talking about 100% Pure OJ. And that's it! Seriously, look at the ingredient list. My uber driver was surprised to discover this too. He was convinced there was added sugars or the juice was made from concentrate. I had to be the one to burst his bubble, and honestly, I was more than okay with it.
Because here's the thing, I love freshly squeezed orange juice as much as the next person, but I realistically don't have the time to do that everyday. On top of that, there are people who live in food deserts or in areas that can't get access to local produce and there's no reason they shouldn't get the benefits of oranges. I'm born and raised in Toronto, and let me tell you, it ain't cheap or easy buying oranges that most certainly don't grow in the area in the dead of winter. This is why we need accessible products like Tropicana Orange Juice.
This is also why I was so excited to be invited down to the groves to see them for myself and show you guys where their pure premium orange juice comes from. And honestly? I was blown away by the experience.
I'm giving you a brief overview of what we did and saw, but for a full recap be sure to watch the video I posted on my YouTube channel!
The festivities kicked off on Monday afternoon where we had a chance to meet the other bloggers/youtubers/instagrammers and the Tropicana team. We got a low-down on the juice, its benefits and what we'd be seeing over the next day. I've included some key facts about Tropicana and the list of other people on the trip below.
From there we enjoyed a mimosa and afternoon at the spa (I felt way too spoiled!) and experienced my first Vitamin C facial. Vitamin C helps fight free-radicals and sun damage to your skin. My facialist did a vitamin C mask and honestly, my skin was glowing. I feel an orange juice face mask recipe coming…
After the spa we had a cocktail hour before sitting down for a citrus-themed dinner. I had two of the Sunshine Mules (made with Tropicana!) and seriously fell in love. Need to recreate it at home.
For dinner I had the salad with orange segments and oregano vinaigrette and the pan seared grouper with citrus beurre blanc and enjoyed some chit chat over our beautifully set table. But we had to be up early so it was time to get to sleep before our 6:30 AM wakeup call.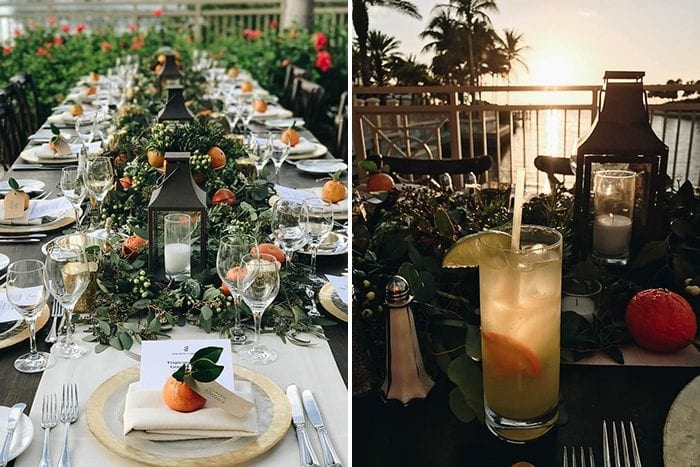 After a quick breakfast we boarded a bus to Bradenton to check out one of the citrus groves that Tropicana sources its oranges from. Tropicana doesn't own any of the groves themselves, but actually works with local producers to source oranges directly from them. They have over 400 growers in Florida! Every single Tropicana orange comes from Florida and only purchased from farms that pay their workers fair wages (always at or above minimum wage).
We were given a tour of Hi Hat Ranch (one of Tropicana's growers) and were able to walk through the groves and see where the oranges are grown. I wish all of you could have experienced this, because I've never SMELLED anything like this! It was the most delicious smell of orange blossoms that I wish I could have bottled up and taken home.
We learned that each farm has it's own peak season (usually around March) and then there's a 3 week window in which the oranges would need to be picked. From there, they are brought to the Tropicana plant and squeezed and bottled within 24 hours of being picked. It really doesn't get much fresher than that!
Visiting the plant was a crazy experience. First of all, it's literally bigger than a college campus. It's HUGE. They bottle 2.5 million bottles a day, so you can imagine how large it must be. But at the same time, everywhere we went people said hello and there were cute cards for people's birthdays and milestones. For such an enormous place, it still had a family-feel.
We watched as the oranges arrived, were sorted, squeezed and then bottled into the clear bottles you see in the grocery store. While most of the production is done by machines, there were plenty of people overseeing the process and making sure everything went according to plan.
I also discovered that after the oranges have been juiced, the skins are composted or given for cattle feed. Absolutely nothing goes to waste.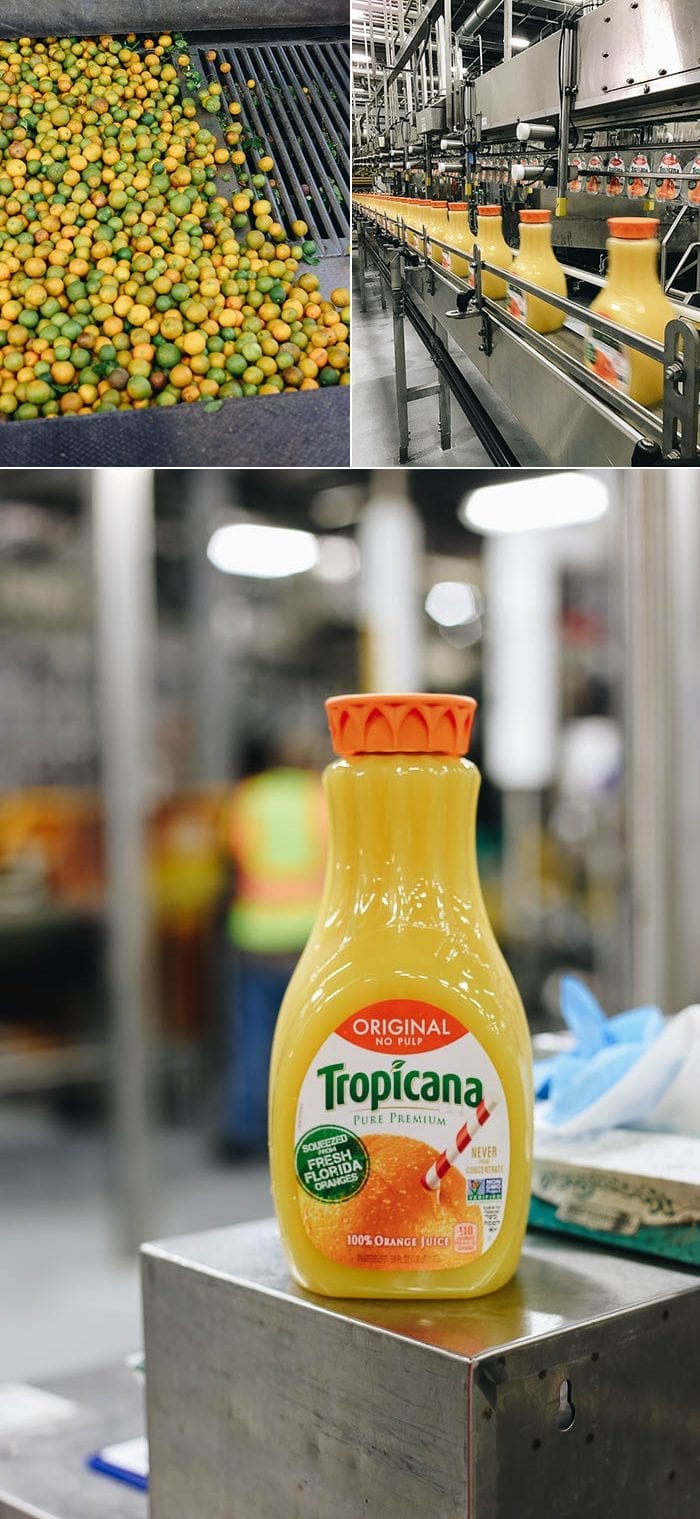 So what are the benefits of Orange Juice? Let's chat. One 8-ounce glass contains:
A daily serving of vitamin C
2 of your daily servings of fruit
As much potassium as a banana
A great source of folate, vitamin D and zinc
Helps with absorption of iron
What I wish people knew about Tropicana Orange Juice:
There is absolutely NO SUGAR ADDED – any sugar is simply naturally-occurring sugars from the oranges.
Their juice is NOT from concentrate – certain brands remove the water from their juice and freeze it to prolong its shelf-life. Tropicana never removes the water or freezes its OJ. This means that juice won't last as long, but is truly fresh. I mean anything fresh shouldn't last months on end anyway!
While it isn't meant to replace fruit, if you live in a place with limited access to fresh fruit, it's a great alternative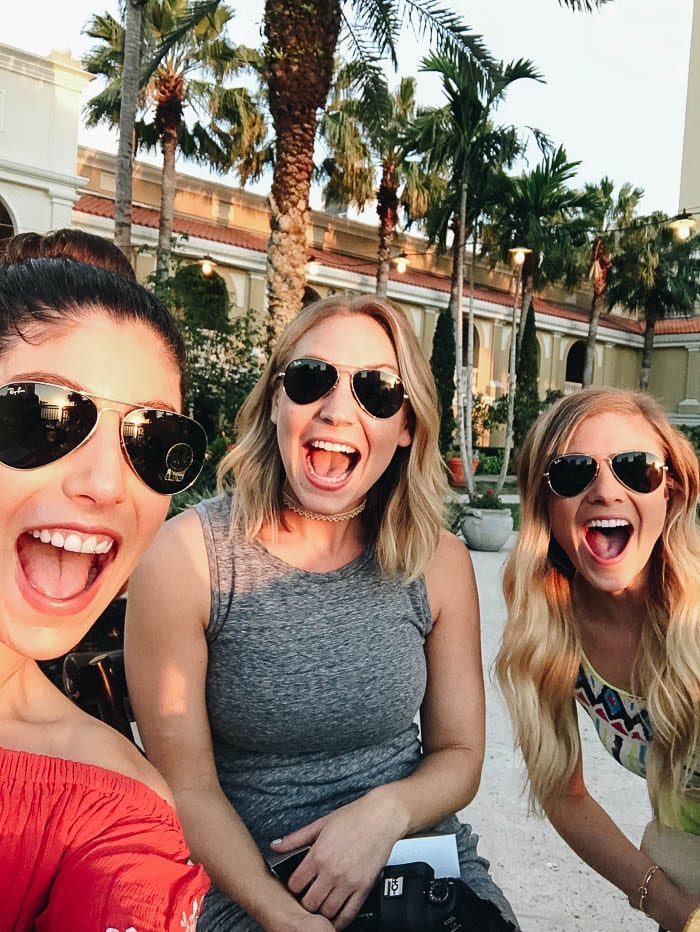 I just wanted to quickly share who else was on the trip!
I have to give a huge thanks to Tropicana for facilitating this experience and allowing me to bring this story to you. I genuinely had a great time seeing where their product is made and once again getting an opportunity to wear a hairnet…Honestly, guys, this is weirdly becoming a trend on the blog! See here and here!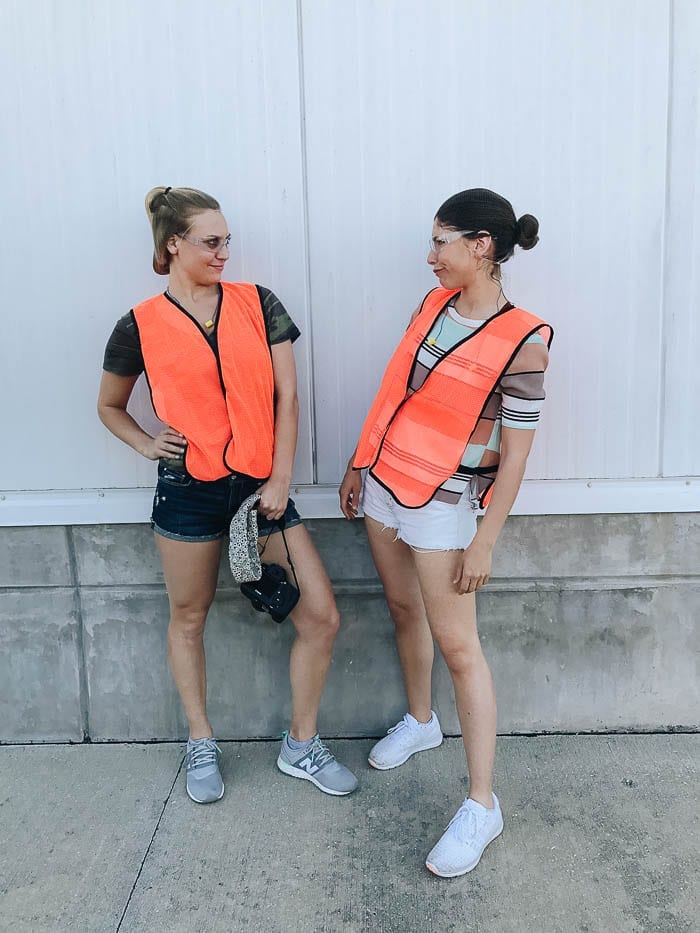 JOIN THE THM NEWSLETTER
Join 20,000+ members of the THM Community to get access to exclusive recipes, healthy lifestyle tips and behind-the-scenes news from our team!