It's hard to believe that one whole year ago, The Healthy Maven and I seriously fan girl-ed Bonnie Stern and bonded over breakfast at our favourite childhood spot.
If you are a regular around here, you have probably already heard this story, but essentially, around the same time that we met our idol, Davida was also looking to hire someone as THM was growing. I was in culinary school and thinking about starting a blog of my own, but didn't have the time to commit to the project. Davida and I met for coffee at Portland Variety, and the rest is well, history.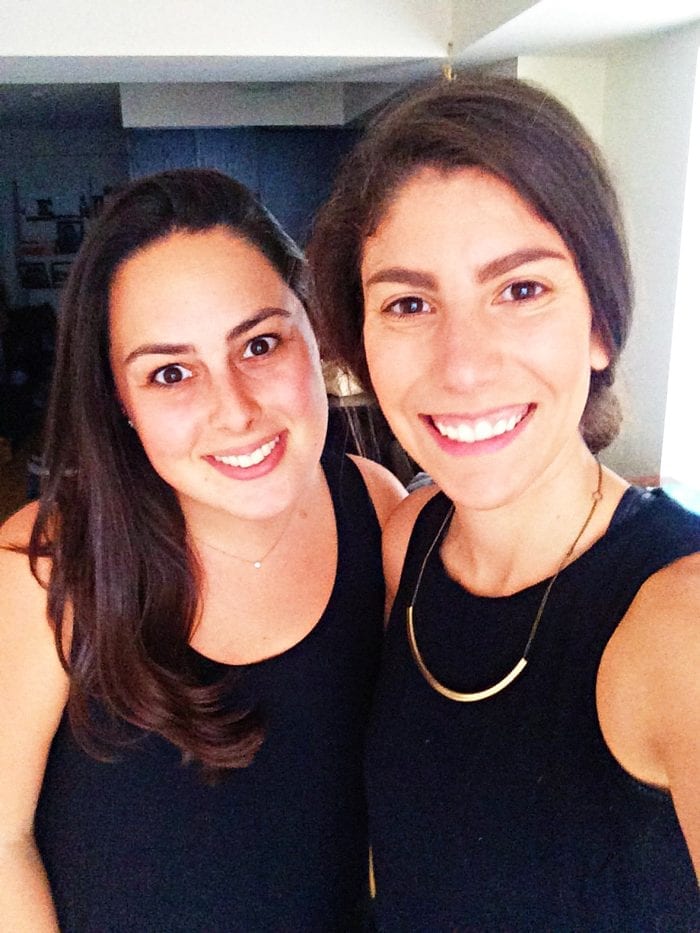 Before I knew it my obsession with manicures was only being fuelled by the launch of my hand modelling career and I was being paid to hang out with Davida, prep some recipes and schedule social media for THM. Doesn't get much better than that!
I am sure you are all wondering what it is really like to work with Davida, but to be totally honest, what you see is what you get. The persona that Davida projects online is the same as the Davida I work with IRL (give or take a few glasses of vino), and that is one of my favourite parts about working for her. So as much as I would love to entertain you guys with a "After The Final Recipe; Jess Tells All" episode of The Healthy Maven's Assistant, you'll have to tune into ABC's the Bachelor for that.
Instead, I will share with you what I have learned from working for THM over the past year.
1. Avocados have a place in all different types of recipes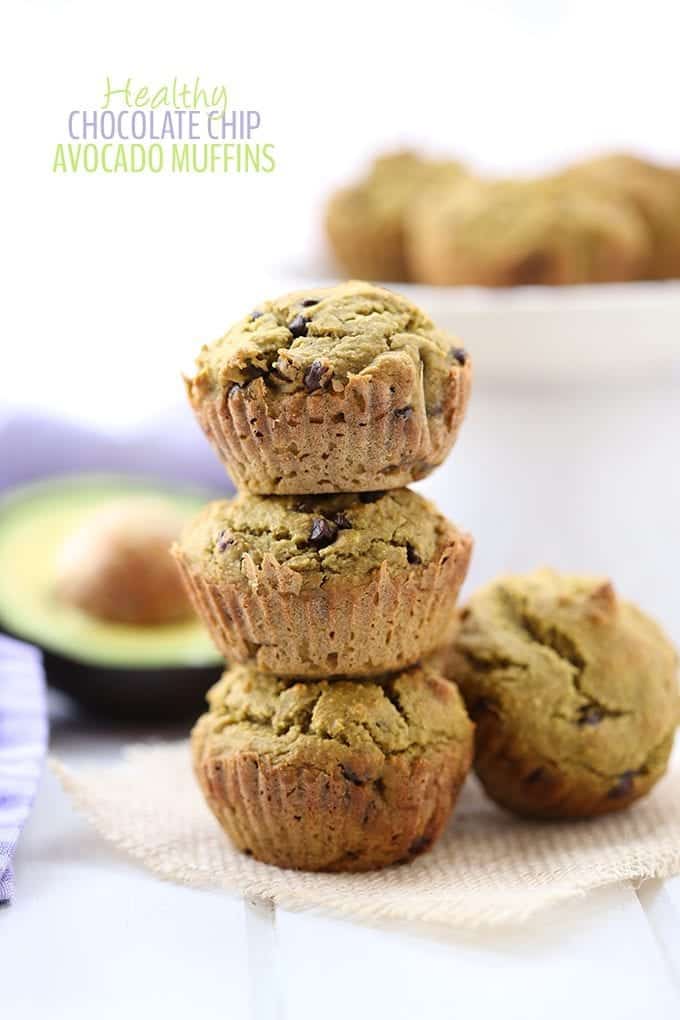 Avocados are definitely a thing around here. I joined Team Maven just as Davida began to work with Avocados from Mexico (insert heart eye emoji). In fact, the first recipe I shot with Davida was these Mint Chocolate Chip Avocado Popsicles. I think that it is pretty safe to say that these Healthy Chocolate Chip Avocado Muffins are my favourite recipe from THM this year. Not only have they taken my love for Avocados to the next level, they are super easy to make and a serious crowd pleaser.
2. Rhett Butler WILL turn you into a dog person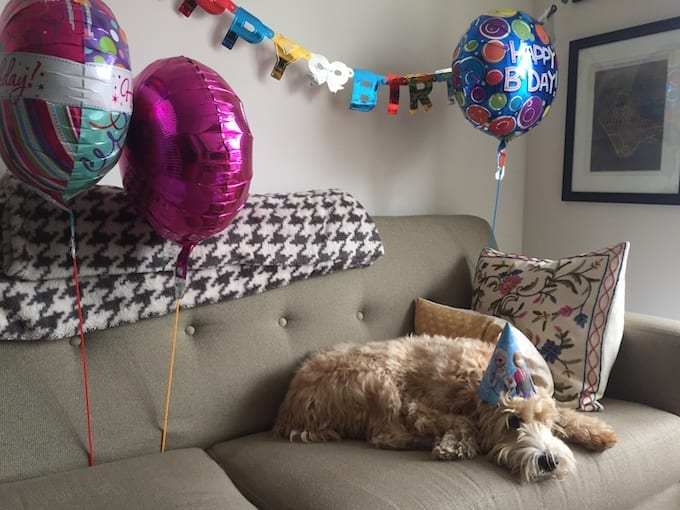 This is the photo that pops up when Davida calls me. For those of you who don't know me, I am by no means a dog person. That was until I met Rhett. I think it was love at first site, for Rhett that is. It took me some time to warm up, but lately I have found myself missing his crazy greetings when I walk through the door at Davida's, and his silly quirks. Thank you Sabrina for letting Davida take care of Rhett this year, I am officially a dog person now.
3. Everything tastes better in a bowl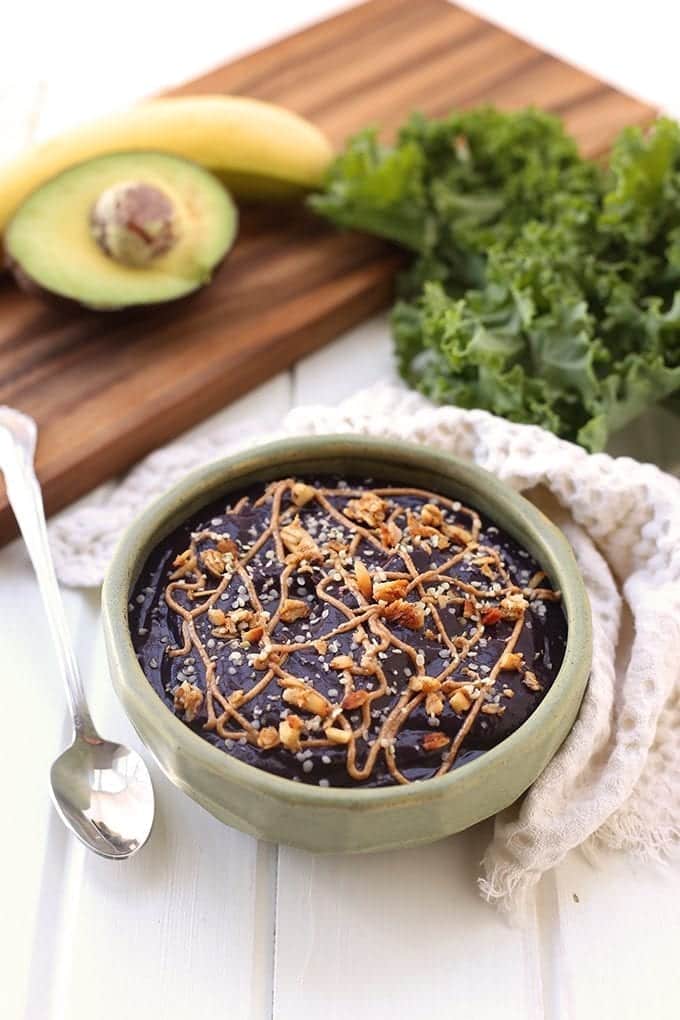 Ditch the straw , you'll thank me later!
3. Listening to your body, doesn't make you a sell out (work with me here)
As someone who works in the food industry, I always held the belief that all foods fit. I have never been much of an advocate for cutting out entire groups of food, unless you are allergic of course. Whenever people would tell me that they were gluten free or vegan, just because they thought it was healthy or they would lose weight, I would roll my eyes. That was until I spent a few too many months of hanging out with Davida. In January I felt like something was off, I wasn't digesting food properly and felt like I needed to change something. I started by minimizing the amount of dairy I was eating and cutting out gluten during the week. Guess what! I started to feel better. In so many respects working for THM and learning about all different types of food sensitivities and diets has helped me to understand how important it is to listen to your body. Who cares what other people think!
4. Blueberry Muffin Energy Balls are truly life changing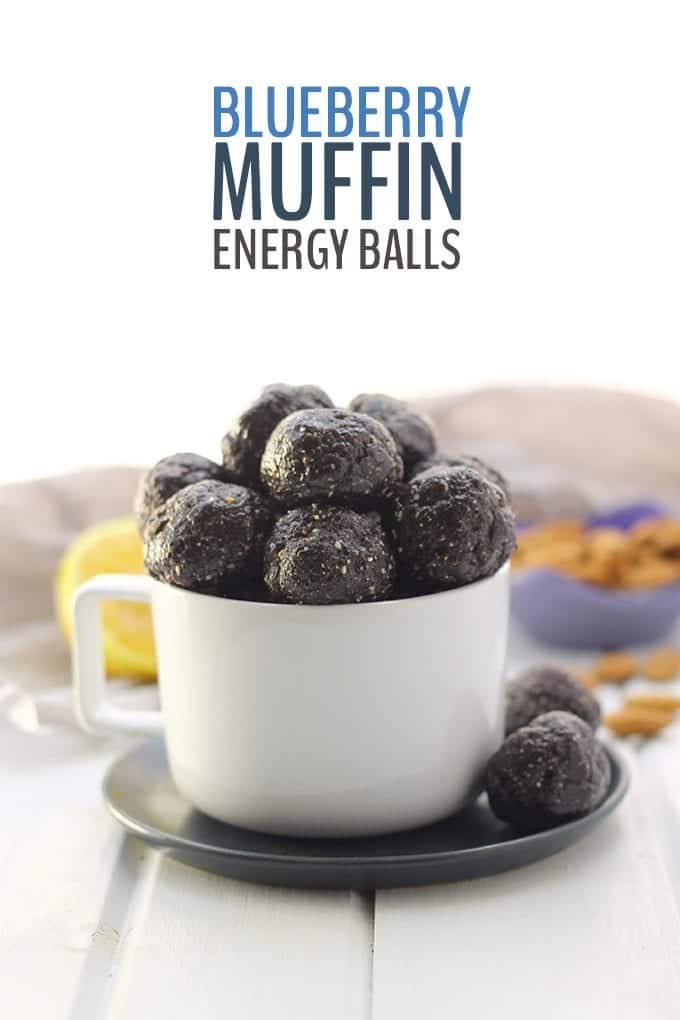 It's true. Make them.
5. You can do anything that you set your mind to
I am constantly amazed by how Davida just knows how to do things. Last summer she decided she wanted to start a You Tube Channel and so we did. Just like that. I would film and Davida would edit, neither of us having much experience with creating video at all. Honestly, school is over rated, all you need is google, a lot of patience and a little bit of faith.
6. There is no such thing as too many ballz, too many glasses of wine, or too many bowls of soup
7. Get yourself a "stage boyfriend"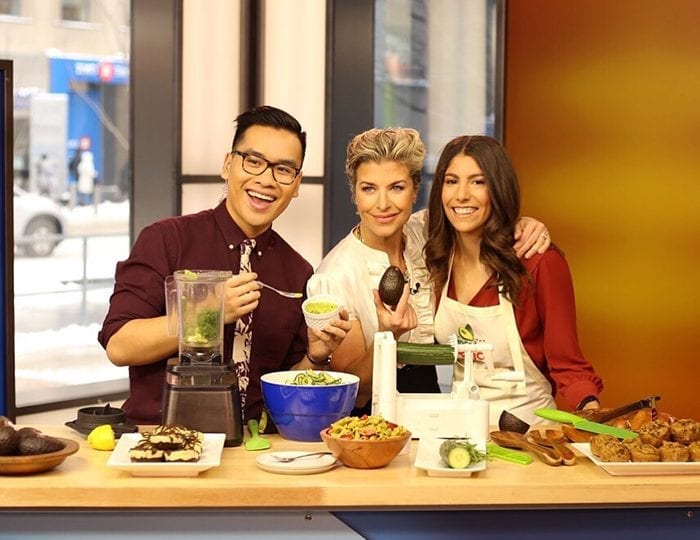 A few months ago in the midst of a mid April snow storm, THM made her first TV appearance. I was supposed to meet Davida and C at Global to help setup the food for the segment, while Davida did her make up. Long story short, there was a snow storm and I ended up being super late. When I got there, C had setup each of the recipes and was snapping pictures of Davida left right and centre. We joke that he is just like a stage mom during a dance recital, hence "stage- boyfriend". All jokes aside it is so amazing to witness all the support that THM gets, I also love spending little bits of time with Mr & Mrs. Maven.
8. Food really does bring people together
I am so grateful for that fateful breakfast at UB just over a year ago. It is so incredible to contribute to the growth of a business like The Healthy Maven. A blog that started as a passion project and has morphed into a successful business thanks to Davida's insane drive, crazy skillz, and genuine authenticity. I have learned so much more than I can describe in this one blog post, but what I can tell you is that once you find a job that allows you to not only feel invested and passionate about the success of the business, but allows you to call your boss your friend, you know you are in the right spot.
---
And cue happy tears!
When Jess first started working with me she revealed to me how over the years I'd developed a reputation of being "intense" amongst our mutual friends (we hadn't met each other before despite having 37 mutual FB friends – yes I checked the number). I've always known that I move through life at extremes. I don't do anything without putting myself full-force into it, or at the other extreme by not giving two shits. What I hadn't realized was that my reputation preceded me.
It takes a special person to handle me on a regular basis. That person needs to be patient, attentive and have an insane eye for detail. Jess is all of these things and so much more.
It's been such a pleasure to have her on Team Maven and watch her career progress over the past year. This girl is going places and I'm beyond thrilled to watch it all unfold.
Now raise a glass of vino (white, not red- the only thing we disagree on!) in honor of the best thing that has happened to The Healthy Maven! Cheers to you Jess for being your badass self.
P.S. Follow Jess on her incredible Instagram account to see all of the cool projects she's up to.
JOIN THE THM NEWSLETTER
Join 20,000+ members of the THM Community to get access to exclusive recipes, healthy lifestyle tips and behind-the-scenes news from our team!