The best of clean beauty posts are definitely one of my favorite posts of the year to write! It's an excuse for me to go through my cabinets and shelves and reflect back on some of the highlights from the year.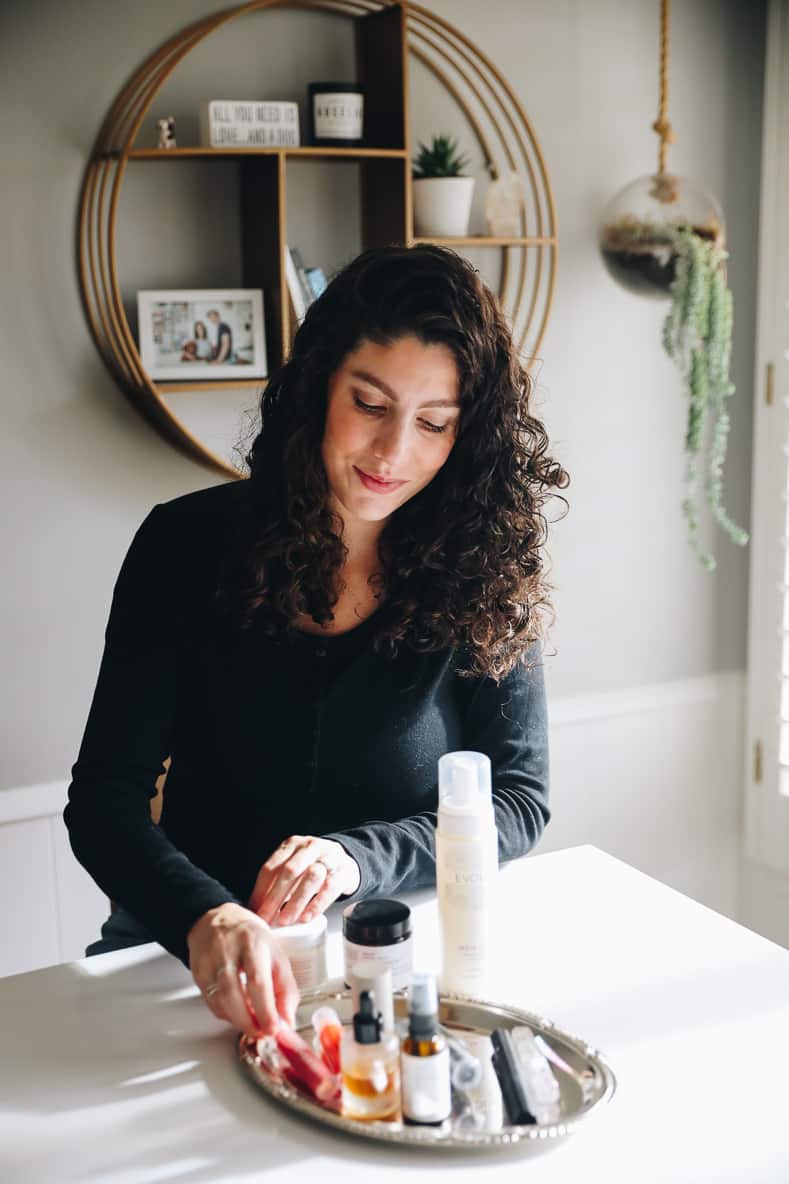 This year is especially interesting because I had to change things up in April when I found out I was pregnant. Now to be fair, most of my products are pregnancy approved but I did get a little extra vigilant and had to give up my beloved Marie Veronique Retinol Serum and a few of my favorite CBD products. Fortunately my skin has loved pregnancy so I haven't had to worry too much.
Much like last year the focus of my clean beauty products this year has been skincare rather than makeup. I do have a few makeup items but with the 'rona still raging I rarely do a full face of makeup and really have narrowed in on skincare, haircare and body care products. I also found a few incredible brands that I want to highlight as well.
So without further ado here are my top clean beauty products of 2021.
For a full recap of previous year's posts check these out:
Best of Clean Beauty 2020
Best of Clean Beauty 2019
Best of Clean Beauty 2018
Best of Clean Beauty 2017
The Best of Clean Beauty 2021