This post was specifically requested by someone in my life. I won't tell you who…JK it was obviously Mama Maven… but I'm sure many of you can relate! Most of us are spending 24/7 at home and that means cooking allll the meals. If you're the primary chef in you're home, you're likely feeling a tad burnt out by now and ready for your partner to step up and cook!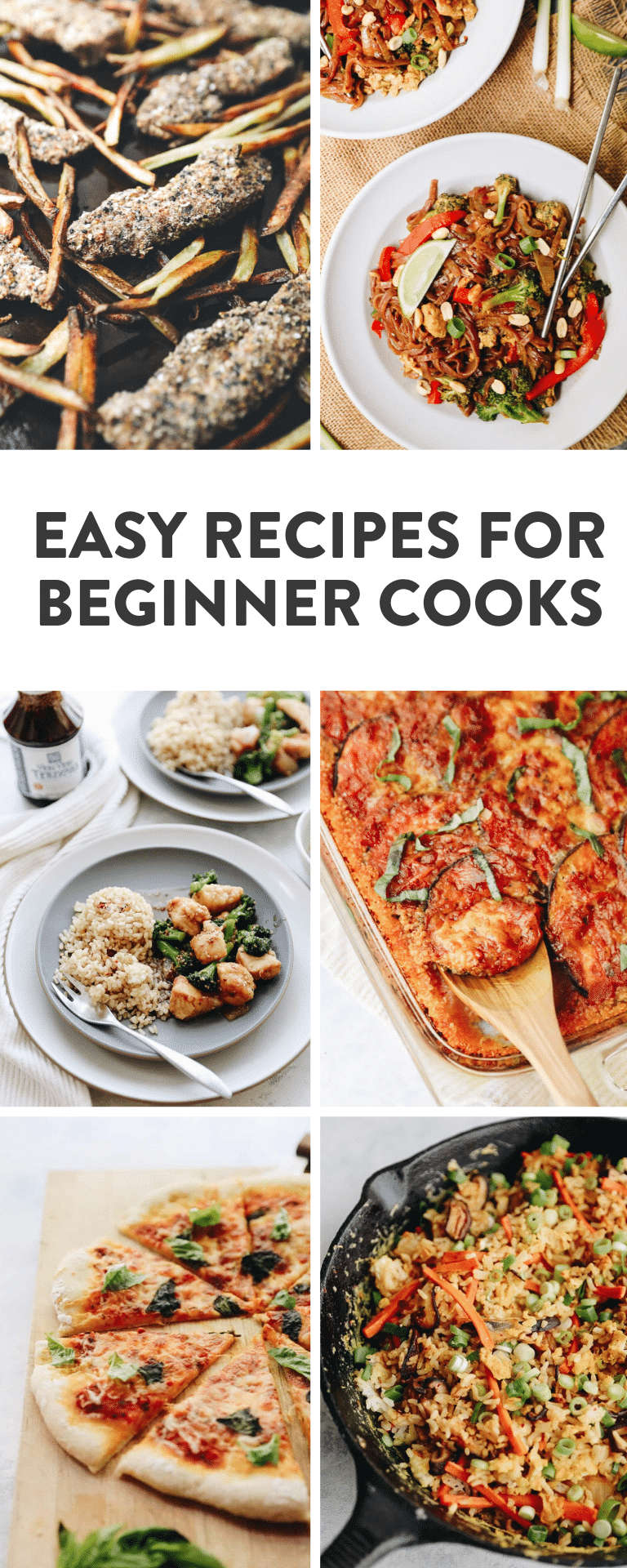 Now in full transparency, Mama Maven's suggestion for this post had a slightly more controversial title that I doubt my Dad would have enjoyed so instead we're sticking to a more general subject line and sharing easy recipes for your partner who doesn't cook.
If your partner isn't comfortable in the kitchen that is a big ask though! And can feel more stressful to have them in there than if you just made dinner yourself. Trust me, I get it. From my experience, it's about making sure they feel empowered and trusted in the kitchen… and super straight-forward, simple recipes don't hurt!
Hopefully you (and your partner!) are feeling inspired and maybe encourages said partner to get creative in the kitchen. Sit back, relax and enjoy whatever concoction they come up with – whether or not the resemble any of the above lol.
Feel free to drop any easy recipes you've tried recently in the comments below!
JOIN THE THM NEWSLETTER
Join 20,000+ members of the THM Community to get access to exclusive recipes, healthy lifestyle tips and behind-the-scenes news from our team!
10 Easy Recipes for a Beginner Chef