Ditch the processed store-bought chips and learn how to make tortilla chips at home. In three different flavor varieties, you will never need to buy tortilla chips again! Plus they're baked making them a healthy snack.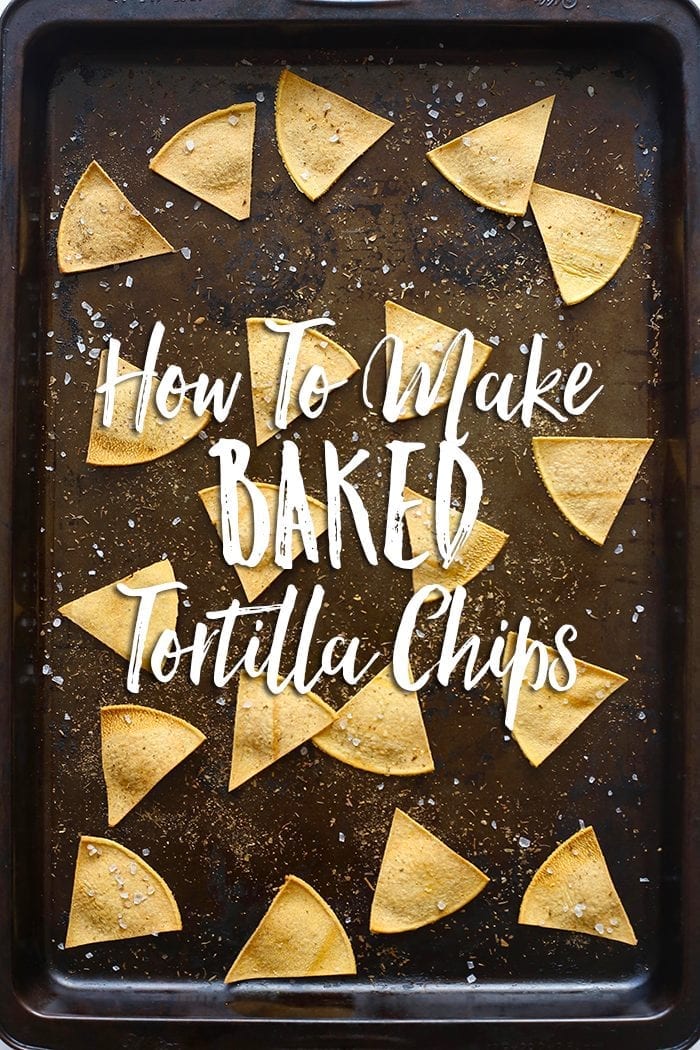 80% of the time I'm a sweet snacker. My go-to are energy balls or bars or a healthy cookie, but the other 20% of the time is occupied by two things: chips and salsa and chips and hummus.
If I'm gonna go savory, I'm gonna go chips. I have a feeling I'm not alone on this one.
But regular old potato chips don't do it for me. I think it's because when I look at them, I can already feel the icky feeling you get after eating a few too many handfuls of them. You know the feeling…where your face feels like it might break out in any second?
Back off Lays!
Learn how to make Healthy Chips and Salsa in my latest YouTube video! You're going to love my Easy Pineapple Salsa recipe too!
But tortilla chips? Totally different story. I think this is especially true of homemade tortilla chips, that are healthier, more cost-effective and allow for lots of different flavor varieties.
And that whole "omg I just crushed a bag of chips" feeling? Not an option! Well, maybe if you ate 3 trays worth, but unfortunately you're going to have to exert your own will-power on that one!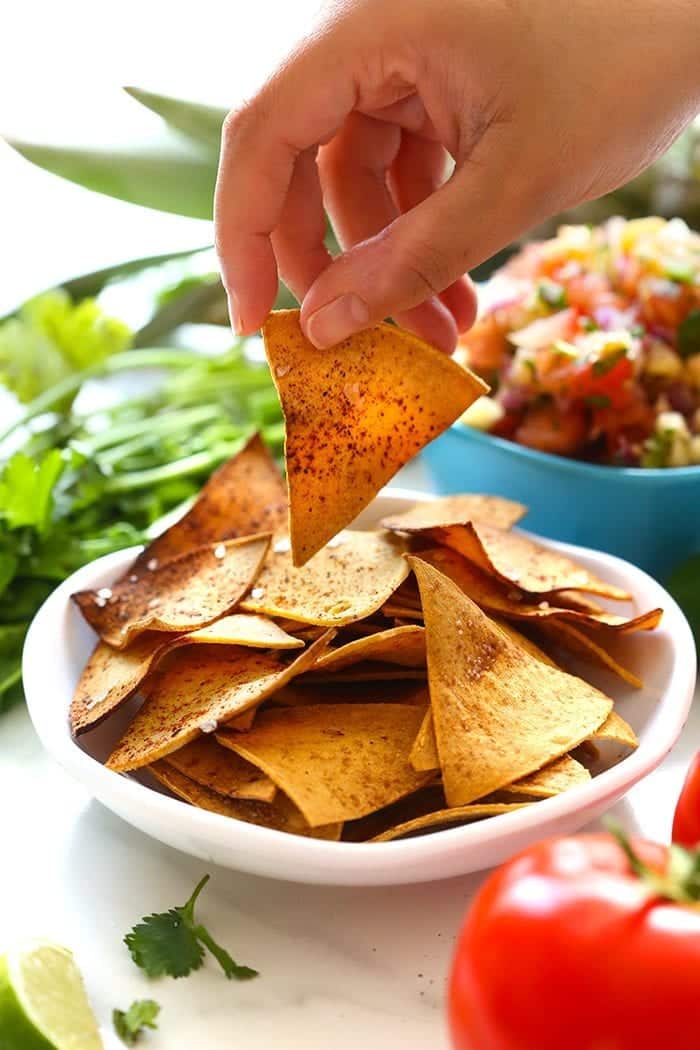 All you need to make these are:
Corn tortillas (I prefer organic)
Spice-blend of choice
That's right, just two ingredients! I know, I know, learning how to make tortilla chips was maybe less exciting than you thought, but at least you know better than buying store-bought ever again!
Plus, we can ditch the over-processed oils and bake them instead. So simple you actually feel bad NOT doing it!
Print
How To Make Tortilla Chips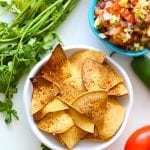 Prep Time:

5 minutes

Cook Time:

10 minutes

Total Time:

15 minutes

Yield:

3-4 dozen chips
Ingredients
For the Chili-Lime:
juice, 1 lime
chili powder
sea salt
For the Black Pepper-Herb:
ground black pepper
Italian seasoning
For the Cinnamon-Sugar:
cinnamon
organic cane sugar
*or use this blend from Simply Organic
Instructions
Preheat oven to 400 degrees F.
Slice corn tortillas into 6 chips by cutting in half and then cutting each half into thirds.
Spread out on a baking sheet.
Top with flavor preference on one side.
Place in oven to bake for 5 mins.
Remove from oven, flip and then top other side with flavor preference.
Bake for another 5 mins.
Remove from oven and let cool before serving.
Store in a brown paper bag on the counter for up to 3 days.

Every chip needs a salsa, so be sure to check out my latest recipe for Easy Pineapple Salsa that is ready in minutes!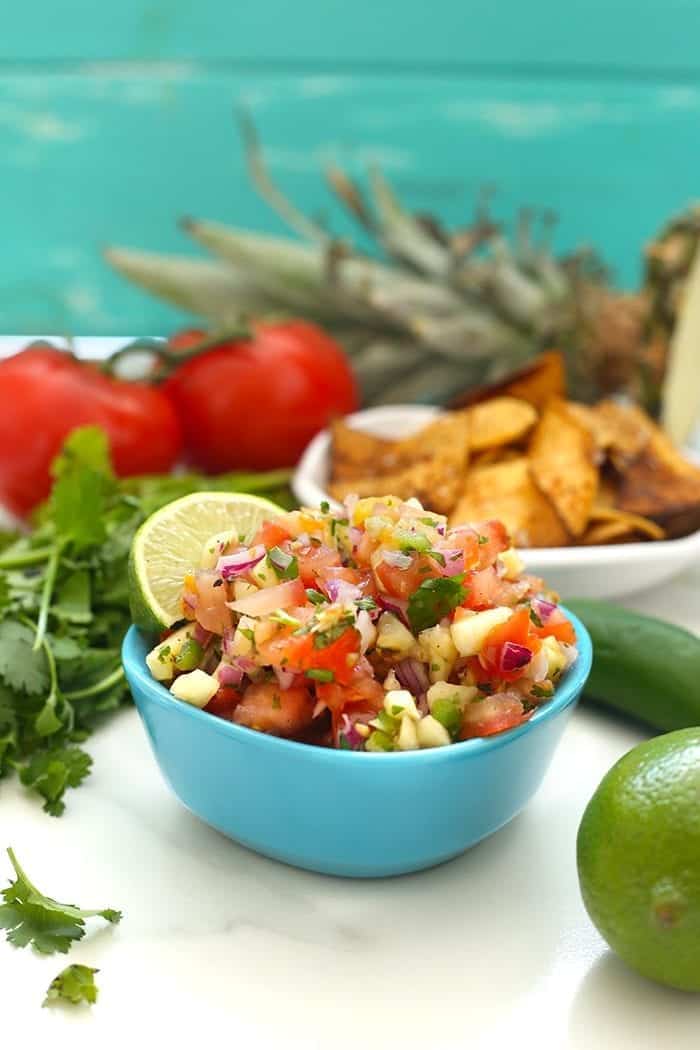 Are there certain things you have to make rather than buy? Are you a sweet or savory snacker?
JOIN THE THM NEWSLETTER
Join 8000+ members of the THM Community to get access to exclusive recipes, healthy lifestyle tips and behind-the-scenes news from our team!