One of the reasons I've found myself retreating from the wellness space is because of the intense pressure for consumerism. I don't claim to be a minimalist (and probably never will be) but I've found myself experiencing product burnout and a sense of overwhelm around how much stuff we "need" to be buying. I still talk about products I love on here (especially clean beauty) but my hope is that you never read The Healthy Maven thinking you need to go out and buy all.the.things. This applies beyond just the wellness space – there is way too much pressure to own stuff. To have cute new outfits, the ultimate yoga mat, the perfectly curated gallery wall. You can't spend more than 5 minutes on Instagram without feeling like you don't have enough. Someone has more refined style, a cuter house or is better prepared for the apocalypse than you are.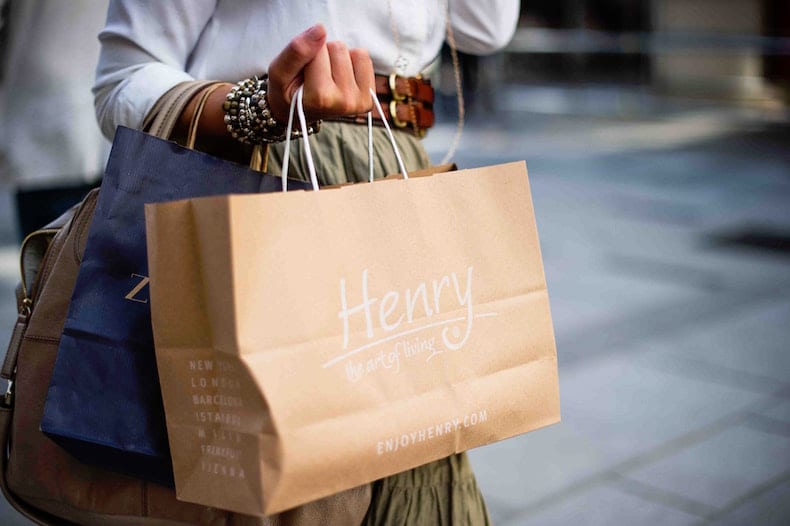 When I started The Healthy Maven the idea of getting free stuff sent to me seemed like the most exciting concept. As ungrateful as this may sound, I now dread getting PR packages sent to me – most of which I never know are coming. It's kind of scary to think how you end up on press lists and get sent products you neither expect nor want. I'm deeply aware of how jaded this sounds but one of the greatest blessings of this journey has been learning that more stuff doesn't bring more happiness. 7 years ago I would have disagreed with this but thankfully I've learned a few things along the way.
When we moved last month it really got me thinking about stuff and why we buy things in the first place. On my 5th run to Goodwill I knew it had to be deeper than my Amazon wishlist. I wanted to share some questions and reflections that might be helpful to run through before making a purchase. No matter how big or how small, I think we can all be a little more mindful about what we're purchasing.
Why Are You Buying?
Generally we don't buy things we don't want but we will buy things we don't need. The secret to marketing is making people feel like they need things – even if they don't! So let's chat why we *think* we need things:
Emotional Buying – we don't just buy things – we buy how we think something will make us feel. We think that sweater dress will make us feel cooler or coveted. We think that yoga outfit will help us feel a deeper sense of belonging in the yoga community. All purchasing decisions are emotional. Even when you choose to not spend money on something – it's emotional. Same goes for buying used – people vehemently agree or disagree with it. There's no way around it- buying is emotional.
Psychological Buying – There was a time, not so long ago when most people couldn't afford to buy stuff. Materialism was a luxury afforded to very few people. Having the freedom to buy feels like a form of exerting some power. In a world that can feel powerless – buying can feel good (see – all comes back to emotions!). There is also the idea that we buy because we fear what we may lose. I grew up in a culture where there was a deep lack mentality and the undercurrent that things could be taken away at any moment (many Jews can relate to this). Purchasing may happen from this place of fear as well.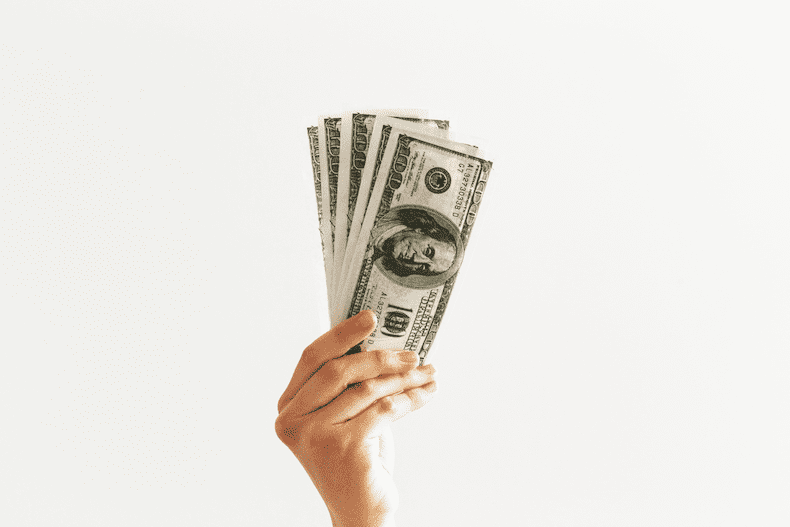 6 Steps to Buy Less
So now that we have a better understanding of why we buy, let's talk about how to buy less.
1. Check in with your spending habits. It all starts with being aware, right? You might be mindlessly spending more than you realize or on things you don't even realize. Take note on what you're spending. Do you feel comfortable with what you're seeing? This is everything from late night browsing to subscriptions you've forgotten about. Last year I read I Will Teach You To Be Rich and one of the best lessons was to spend less money on the things you don't want to simply by becoming aware of what those spending habits are. Excel is your best friend. Get on it!
2. Keep your eyes on the prize. One of the most helpful things for me when reigning in spending is making a goal and sticking to it. What is the one thing you want more than every other thing? Do you want to get out of credit card debt? Do you want to buy a house? Do you want to have kids? What is the big dream that trumps everything else? Keep your mind on that dream whenever you're tempted to spend your money elsewhere. Ask yourself – is it really worth it? This doesn't mean not spending any money at all. I appreciate my morning latte walks and find great joy from them – in the grand scheme of things they will not set me back from my bigger goal – but if I'm also buying new clothing, redecorating my bedroom and buying 10 different shades of concealer I may want to reframe my spending.
3. Where are you emotionally when you want to buy? Filling a void? Want that emotional rush? The rest of these steps will make sure you're in a good headspace when making a purchase but it doesn't hurt to do another check-in to make sure you're not filling a different need by shopping. Get to the root issue!
4. Plan! It's okay (and necessary) to buy things. I'm not saying you should try to go this whole year (or even month) without buying anything… I just think we allll make too many impulsive purchases. Make a plan – do you know you'll need to make big furniture purchases this year? Have you looked through your wardrobe and know you want to get a few staple pieces this year? Make a plan for purchases so when you buy, it feels well thought out.
5. Pick your battles. Like I said, we're really good at turning our wants into needs. When it feels like something you need, it's easier to justify the purchase if you feel like you need it rather than just want it. Now, I'm all for treating yourself occasionally but the key word is *occasionally*. Some of you may disagree with me on this, but if the occasional thing doesn't work for you then stick to buying the things that consistently bring you joy and don't engage with the rest. I'm a green beauty lover. I buy way more than I need BUT I rarely buy clothing or home decor. If you know you love shoes, buy your shoes and enjoy them! If you have a thing for glass figurines – go for it. From supplements, to powders, to essential oils and literally everything in between -we all have our passions and obsessions. Accept yours and ignore the rest. Unless of course you have way too many obsessions – then it's time to look at your emotional and psychological spending.
6. Quit Sales Culture. This particularly true of fashion but many industries thrive on sales culture. Now don't get me wrong, I'm down for a good sale BUT start to pay attention to how sales run. There are certain things I love and know will only be on sale once a year. Since I know I love them and want to stock up I will buy during this sale (I'm looking at you Credo Beauty!) but for the love of god, Madewell and Nordstrom will have another sale 2 weeks from now. Calm down. Don't just buy because something is on sale. This is psychological buying from a lack mentality. My 15 year old self would have been shocked to find out uggs could be bought on sale all year long. Anything is possible!
Are we in this together? Can we commit to each other (and ourselves) to become a little more conscious when it comes to our spending habits in 2020?
Like this post? Here are others you might enjoy:
JOIN THE THM NEWSLETTER
Join 20,000+ members of the THM Community to get access to exclusive recipes, healthy lifestyle tips and behind-the-scenes news from our team!