I have been attempting to write this post for the past 6 weeks. Having been on 12 flights, visited 6 cities in two countries and spent a whopping 9 days at home, you'd think I'd have found some plane-time to actually finish this post.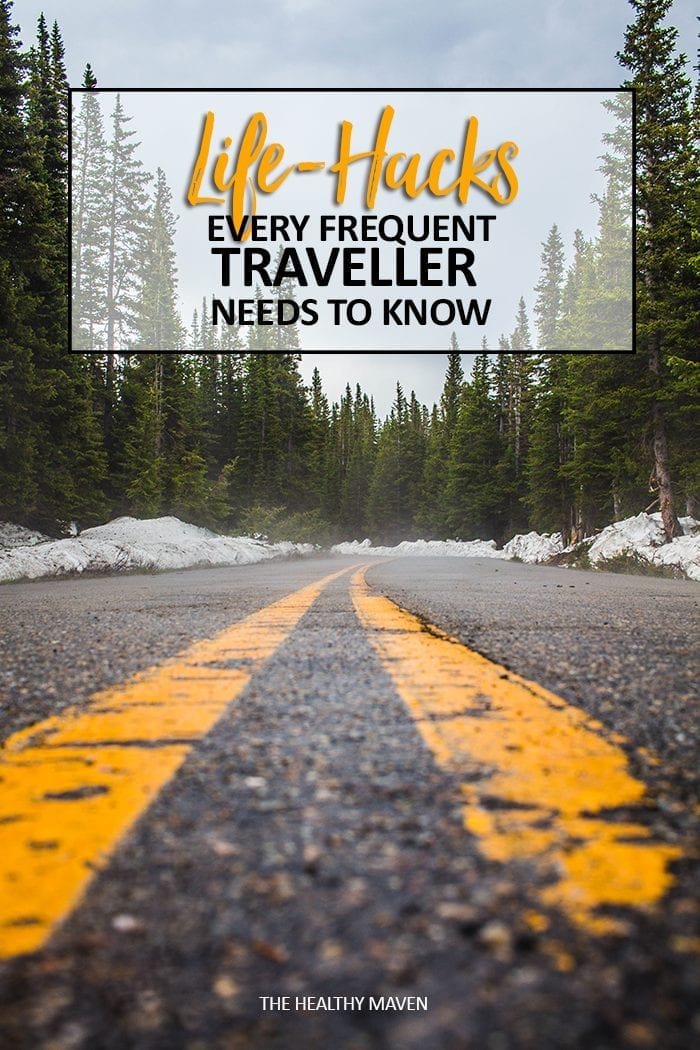 The real problem? Planes are my sleeping pill. I talked a bit about my sleep troubles in this post, but what I should have added was that all the hours I spent laying awake in my own bed (albeit this was only for 9/42 sleeps) I likely made up for by my plane naps.
There's something about the heat of the planes, the tiny quarters I can fetal position in and the abundance of white noise that knocks me out. Alls to say is that I should probably stop planning to work on posts while in flight and just accept the fact that flying modes of transportation is like giving me a massive dose of melatonin.
But here I am sitting on a plane heading from Denver to Toronto (stop 2 on our way home from Albuquerque) and the screaming children behind me and the pouring rain outside that have grounded our plane seemingly have other ideas than allowing me to sleep.
This means I'm actually able to finish this post and y'all can rest easy knowing how it is that I've managed to survive the last few weeks on the road (or in the air).
But for real, I have some amazingly hilarious and horrifying travel stories to share, but instead I'll let you learn from my lessons and impart onto you these life-hacks every frequent traveler needs to know:
1. Global Entry/Nexus/TSA pre-check
I don't know how it works in the US but in Canada, if you apply for Nexus (a border crossing card for expedited US Canada Border travel) you also receive Global Entry and TSA pre-check. The amount of time I've saved from having these designations has legitimately given me years back on my life. I cruise through security (you mean you take your shoes off at security? ew) and customs is a breeze (until they discover the copious amounts of energy balls in my bag) and if I'm forced to wait in any kind of line I'm ready to stage a coup.
Pay the money, travel to the middle of nowhere for the interview and get yourself global entry. You can thank me later.
2. Don't even consider checking a bag
For real, don't do it. Not even once you're through security and they offer you free checking at the gate. Letting my bag out of my sight means opening up the possibility of running into baggage issues. I don't care if you like to travel with your entire wardrobe, get a free checked bag or have a fucking ball-gown with you, keep calm and CARRY-ON.
3. Keep a prepped toiletry bag in your carry-on
At this point, I barely have to unpack my bag except to swap out clothes. I have a prepped and ready to go toiletry bag in my carry-on at all times. I own two of any product under the liquid limit and for anything over I have mini reusable containers that I fill up whenever they're running low. This way I never have to unpack and repack my toiletry bag when I am passing through my home.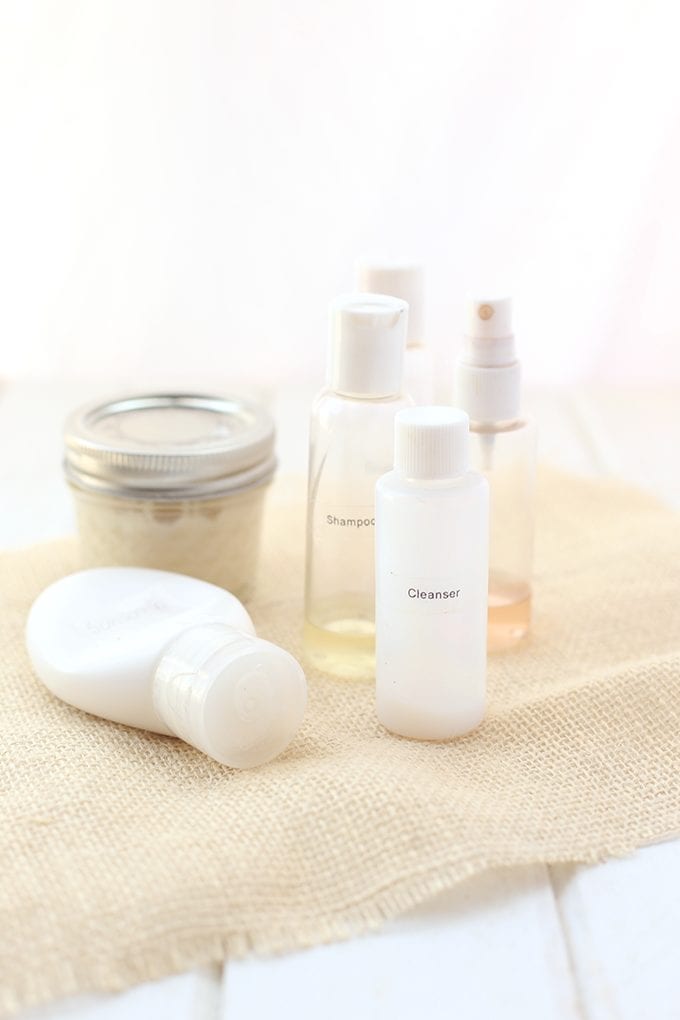 4. Get yourself a passport case
I live in fear of losing my passport(s). I'm well aware that my passport is essentially my currency while I'm travelling. Without it I'm not leaving or going anywhere. I'm notorious for shoving my passport into weird nooks and cranies and then having a semi-panic attack thinking I lost it. My Mom carried my passport for me till I was 21 and then I handed it off to C to hold. But baby's gotta grow up at some point.
C made me this epic passport case and it's literally become my life-saver. Default mode is to always put it back in the case. It's prevented many a passport mishap and has taught me how to be a responsible adult.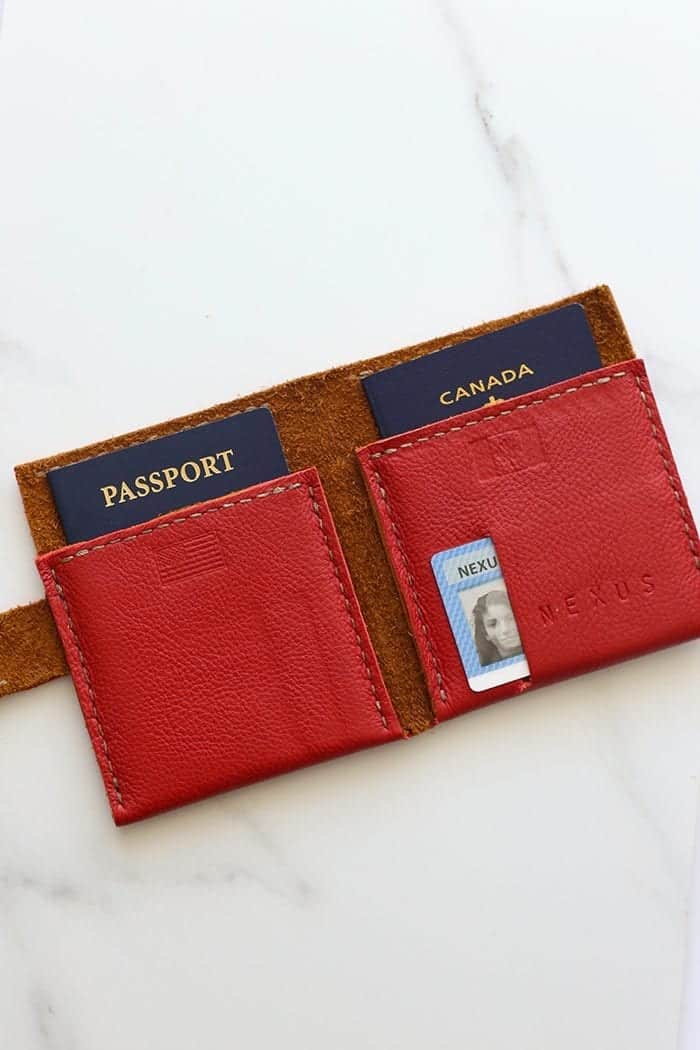 5. All Hail the Blanket Scarf
As sad as this is, I wear the exact same outfit to and from the airport every time. Currently it's these sweatpants and this shirt from albion fit. They're moderately chic but basically sweatpants so I can contort my body into whatever pretzel shape is required to sleep on the plane. I also ALWAYS travel with a blanket scarf. Why? Because it quadruples as a blanket, pillow, occasional jacket if it's cold and when need be, can be used to mask the the fact that my "personal item" is wayyyyy oversized.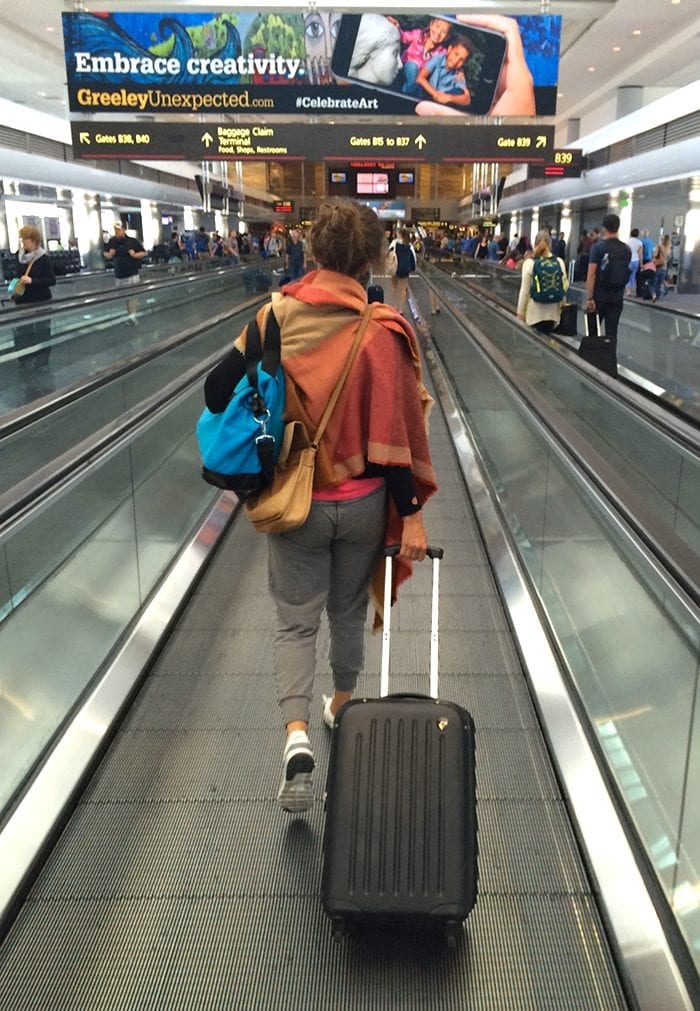 6. Travel wipes
This may be a tall-tale but one time my Mom was sitting next to a flight attendant on a plane ride and she shared that they only give the seats a sterile wipe-down once every three months. This scared the bajeezus out of both of us and I've now taken after her by whipping out travel wipes and wiping down the seat, tray table and seatbelt as soon as I get on the plane. I can't tell if C is embarrassed or endeared by it…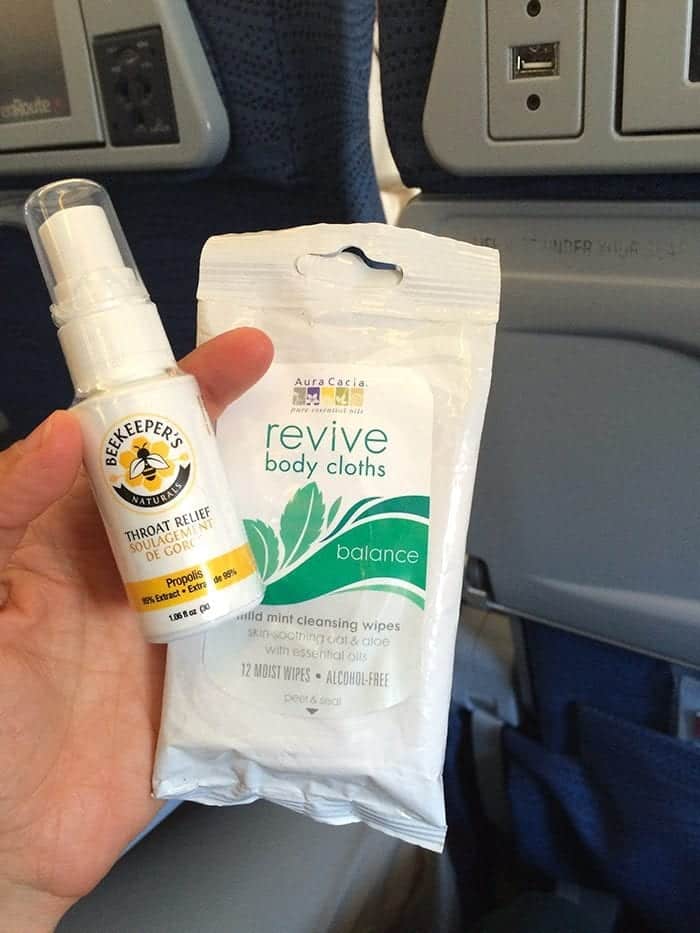 7. Avoid the plague with propolis
When you travel frequently, you're likely no stranger to sickness. Being flown in an airtight cylinder across a continent will certainly put you at risk for god knows what illness so I've become a propolis spraying freak. I'm obsessed with Beekeeper's Naturals (I talked about them here) and they're my first defense when it comes to avoiding the plague.
8. Stay Organized with TripIt
If you're going to download any travel app, let it be TripIt. My Dad got C and I hooked on TripIt and it's been a complete game-changer. It's hooked up to your email so when a new flight, rental car, reservation etc…gets emailed to you, it automatically creates a new trip in the app and places all according reservations under that trip.
When you travel as much as we do, you occasionally lose track of where you're off to next so trippit becomes your second brain. I love any app that can think so I don't have to.
9. Download your local Google Maps
Perhaps the most important tip here is to ALWAYS DOWNLOAD THE MAP. Because 95% of our travel is outside Canada, we depend on wifi to use our phones, but GPS doesn't require wifi so if you download the map, you can prevent getting lost even when you've got zero cell service.
Granted, I can't read a map but when I'm clearly walking in the opposite direction of the blue dot, at least I know where I'm at.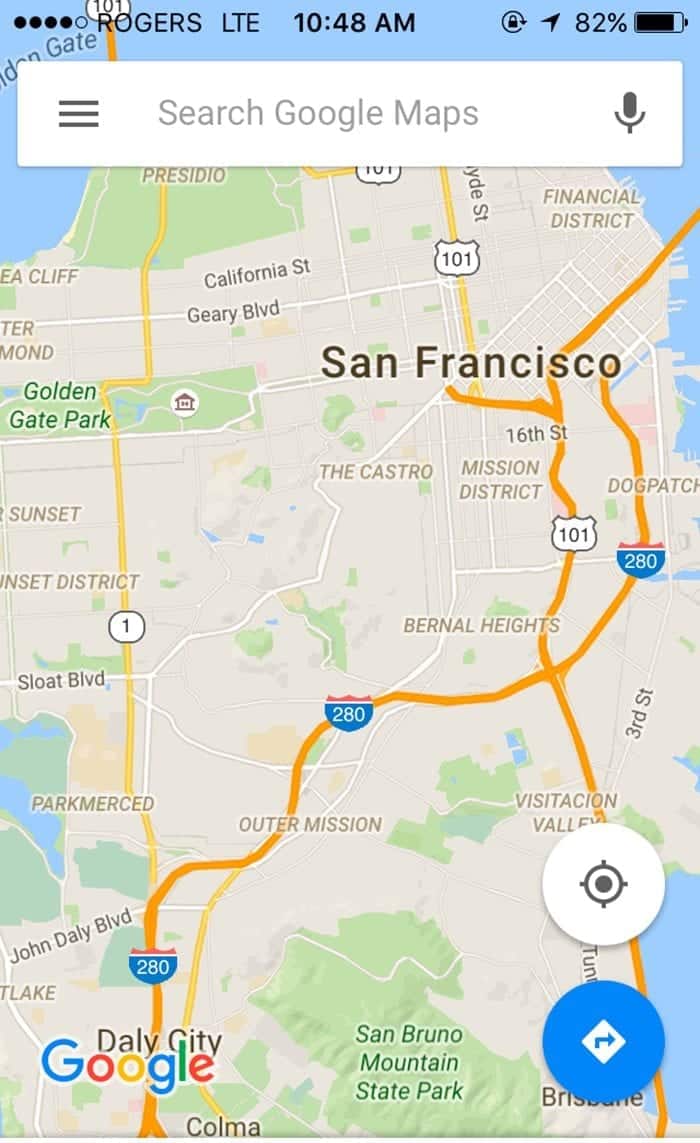 Of course there are other super important hacks like always carrying an empty water bottle and SNACKS SNACKS SNACKS, but I thought I'd avoid the obvious on this one. Plus if you want more tips you can read this post on Wellness Tips while on Vacation.
In case you've missed some of our past trips, you can catch up by watching this video from the Bahamas and this one from New Orleans. I went off the radar for Minnesota, San Francisco and New Mexico, but fear not, I will be back in action for our next trip to ICELAND!!!! You better bet I'll be using all of the life hacks above.
Any hacks to add? Are you a frequent traveller?
One last thing! I've got a new video up of My Morning Routine when I'm home between trips! Have a look. Would love to hear if you guys have a similar routine or what you do differently!
JOIN THE THM NEWSLETTER
Join 20,000+ members of the THM Community to get access to exclusive recipes, healthy lifestyle tips and behind-the-scenes news from our team!