As you may have realized, I have no shame in my natural skin care products game. I love purchasing high quality, effective products from brands I love and trust. The Green Beauty Shop is full of products I believe in and feel confident recommending to you. That being said, natural skincare doesn't always involve purchasing a whole plethora of products. Many effective and affordable natural ingredients for your skin can be found right in your home. In fact, most can be found in your pantry or refrigerator!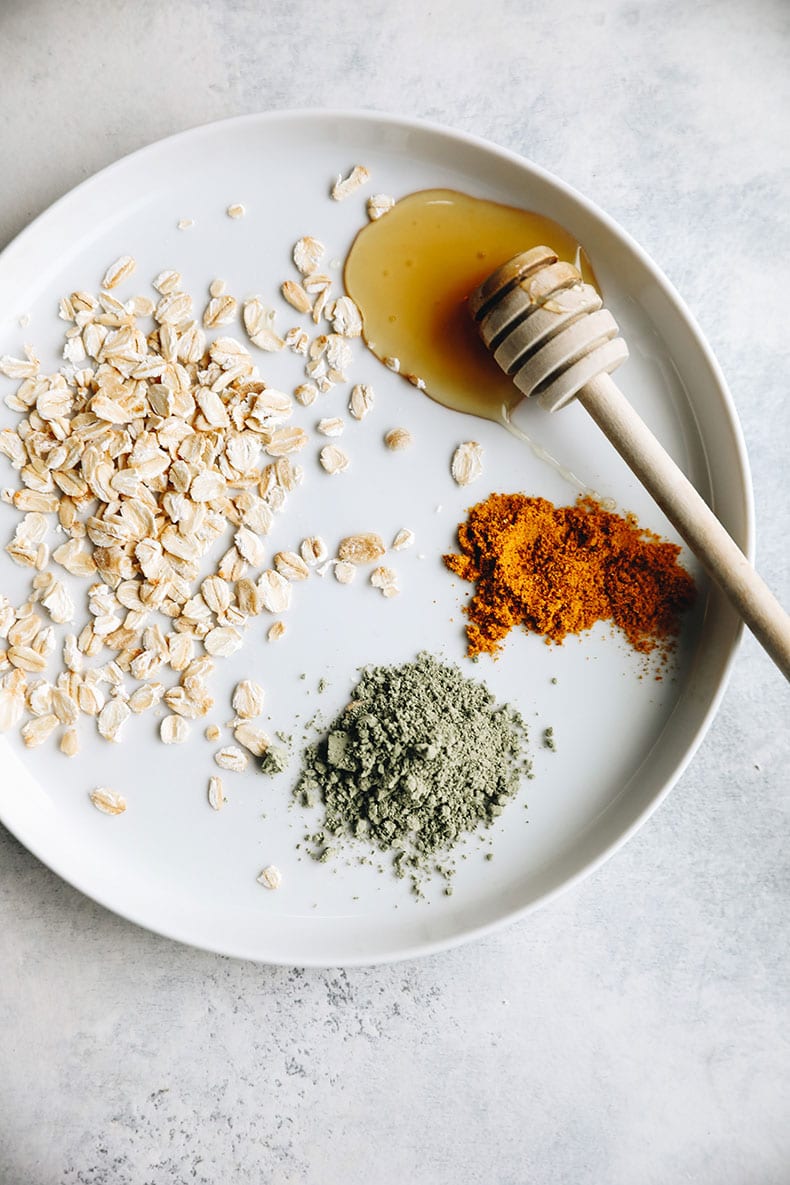 These natural ingredients can benefit all types of skin – from dry, to sensitive, to oily there are plenty of affordable kitchen ingredients that can do wonders for your skin. Of course, I recommend doing a spot test before applying to your entire face but all are as safe for your skin as they are for consumption!
5 Natural Ingredients That Will Transform Your Skin
Yogurt – Have you tried a DIY yogurt face mask? People have noticed a lot of positive results after applying yogurt to their skin like added moisture, evened skin tone, reduced fine lines and acne and decreased inflammation. Not only is the yogurt cooling for the skin but the extra dose of probiotics can help your skin's microbiome balance itself naturally (Source)
To use: Make this DIY yogurt face mask and treat yo'self to a luxury spa experience in the comfort of your own home!
Matcha – Green tea is an incredible ingredient to incorporate into your skin routine. It's anti-inflammatory and antimicrobial and has shown to help acne prone skin and aging skin… aka we could all use more green tea in our skincare routine! (Source)
To use: Create a matcha face mask by mixing 1 part matcha, 1 part honey and 2 parts water together and applying to the face. Leave for 15-20 minutes before washing off. Feel free to customize the amounts (more honey and less water for a thicker mask) to your liking.
Pumpkin – Pumpkin is packed with nutrients that are amazing for your skin. It's high in vitamin A, C and E which help protect your skin against UV damage and are essential for keeping your skin healthy. (Source)
To use: Mix pumpkin with yogurt and honey for a triple threat face mask and leave for 15-20 minutes before washing off. You can also mix pumpkin puree with brown sugar to create a gentle exfoliator for your body. Mix with ground oats for a facial scrub.
Honey – Honey is a powerhouse ingredient for the skin. It can help with acne, eczema and psoriasis as it increases healing and helps with inflammation. Raw honey is also a gentle exfoliator which helps remove dry skin. Make sure you're grabbing high quality, raw honey. I try to honey mask once a week and my skin loves it! (Source)
To use: simply spread honey all over your face and wash off immediately for a cleanser or let sit on your face for 15-20 minutes. Depending on the consistency you can adjust the amount or give your face a gentle scrub to exfoliate dead skin.
Oatmeal – Did you have a parent that made you take oatmeal baths as a kid? Actually I wouldn't say "made me" I loved bath time! Oatmeal is anti-inflammatory and can help soothe and treat a variety of skin conditions because of its high amounts of vitamin E, antioxidants and ferulic acid. (Source)
To use: If your body is itchy or dry try adding a cup of oats to your bath. For your face: blend equal parts oats and water in a food processor or blender. Add a little honey and lather that mixture on your face OR blend up dry oats to make oat flour and use this as a gentle exfoliator for dead skin.
Bonus: Turmeric – A bonus ingredient that most of you probably have in your pantry! Turmeric is a super powerful herb and can really help to decrease skin inflammation but it can also stain the skin so consider this your warning. Turmeric can help clear up breakouts and help with acne scarring, (Source)
To use: Mix one part turmeric with four parts honey and apply the mixture for your face. Again, turmeric stains so be mindful of what clothes you have on and the washcloths/towels you use to remove.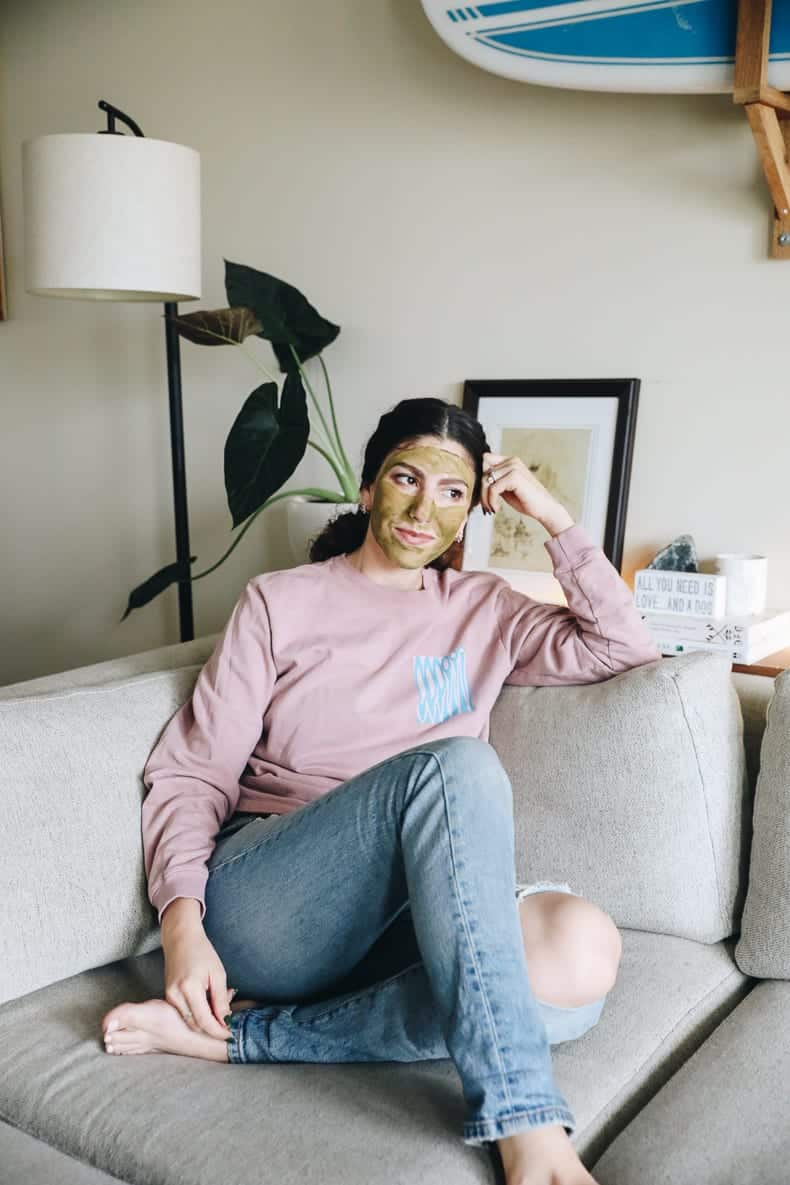 Like this post? Here are more skincare posts you might enjoy: