Looking to swap your bedding out? Check out this list of sustainable bedding companies as well as a breakdown of what makes a bedding company sustainable vs. organic or non-toxic.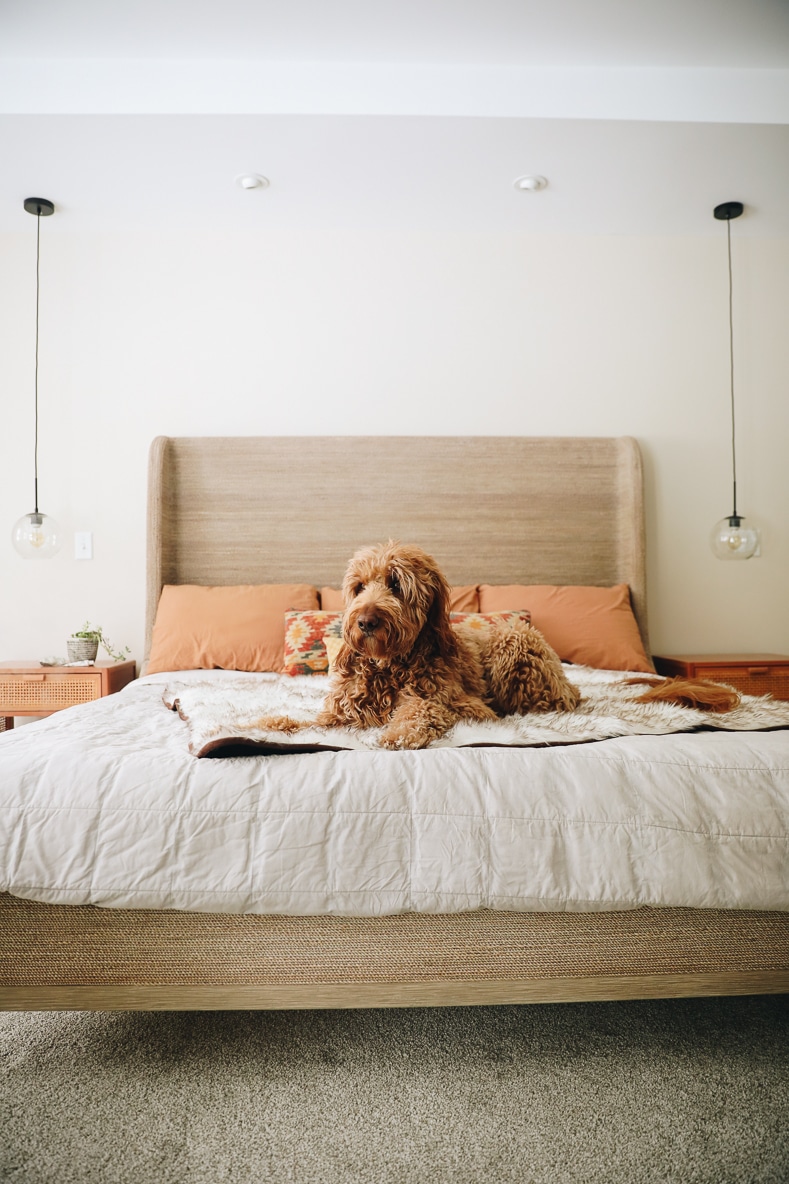 If you've been following the blog for a bit now you know I've been trying to be conscious of my shopping habits and shop more sustainably! This became really apparent when we moved out of our apartment and all of a sudden needed to furnish a full on home! I wanted to shop as sustainably as possible during that process.
As with switching to clean beauty, I don't want to imply that you should just throw everything away and start fresh with better brands. If you have a Target pillow that you love and have had since middle school, great! That's more sustainable than tossing it just to buy a "better" brand.
Today I wanted to focus on bedding! Bedding can be quite the investment so why not get high quality, sustainable bedding that's good for you and the environment and will last you forever?!
Sustainable vs. Organic vs. Non-Toxic
If you're confused by these terms, you're not alone. I'm going to break them all down as simply as possible for you!
Sustainable – Focuses on the future. How will the production of this item or the existence of the company impact the environment.
Organic – is a legally defined term by the USDA to note how the crops are grown and what products are used for the production of your item. Something deemed "organic" must be free from synthetic chemicals that can be harmful to both the environment and us.
Non-toxic – is a broader term that generally means that products don't have ingredients that will harm the environment or us. Though to be honest this term doesn't hold a lot of value since it's pretty subjective.
The Best Sustainable Bedding Companies
Boll & Branch – Boll & Branch products are made of sustainable materials and organically grown cotton. Their products is made without harmful chemicals, pesticides or GMOs. They sell bedding, towels, mattress protectors… the works!
[show_boutique_widget id="1033861″]
Coyuchi – Coyuchi are actually the sheets that we have. Their bedding is made from 100% organic cotton. They look at the full life of the product – from the farm to production to where that product ends up. Coyuchi seems to have it all! Bedding, bath textiles, throws, pillows and even clothing.
[show_boutique_widget id="1033896″]
PACT – I included PACT in my sustainable clothing brand round-up but I didn't know they had bedding until now! They use organic cotton that and all of their products are made in a fair trade factory.
[show_boutique_widget id="1033852″]
Parachute – Parachute uses a different type of certification for their products – Oeko-Tex and REACH, which tests for harmful substances and chemicals. Their reasoning for not just using the standard "organic" certification is that fibers grown organically could still be processed with toxic chemicals so they are looking at the process as a whole. Parachute is also using sustainable packaging. Our towels are from Parachute and we love them.
[show_boutique_widget id="1033849″]
Target – Yep, good ol' Target has some great, affordable organic sheet options! The Hearth & Hand line from Magnolia are both cute and good for the environment! We use these sheets on our guest bed and our guests (in the past!) always seemed to love them. They're a great bang for your buck too.
[show_boutique_widget id="1033901″]
Naturepedic – This is a new one to me but I am so impressed with Naturepedic! They have an entire sustainability report available to the public where they candidly evaluate their materials and processes. They are looking to not only improve the sleep environment in your homes but are looking at their impact of the environment beyond the home. They have everything from crib mattresses and mattress pads to sheets and pillows.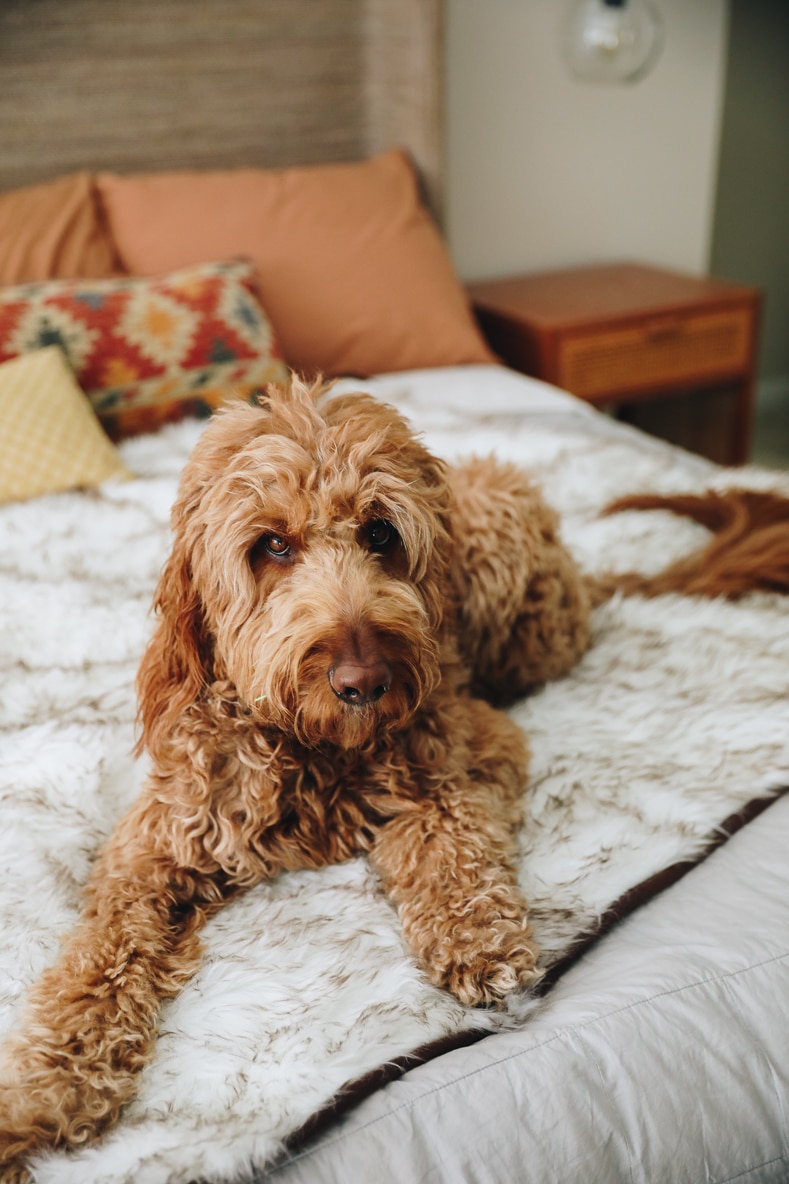 Doodle not included 😉
Like this post? Here are others you might enjoy:
JOIN THE THM NEWSLETTER
Join 20,000+ members of the THM Community to get access to exclusive recipes, healthy lifestyle tips and behind-the-scenes news from our team!