The best advice my mother ever gave me? Wear sunscreen everyday! Her incredible skin is proof that daily sunscreen use works! So yesterday we discussed body sunscreens but today I wanted to focus on the best natural and mineral face sunscreens.
Now I know it's tempting to just slather that body sunscreen all over your face but I really wouldn't recommend it. Oftentimes body sunscreens use way heavier oils that will likely cause clogged pores and breakouts. Natural body sunscreens, while more expensive than conventional, tend to be more affordable than natural face sunscreens because they can get away with using ingredients that are cheaper (in price, not quality) but also aren't necessarily what you want to be putting on your face.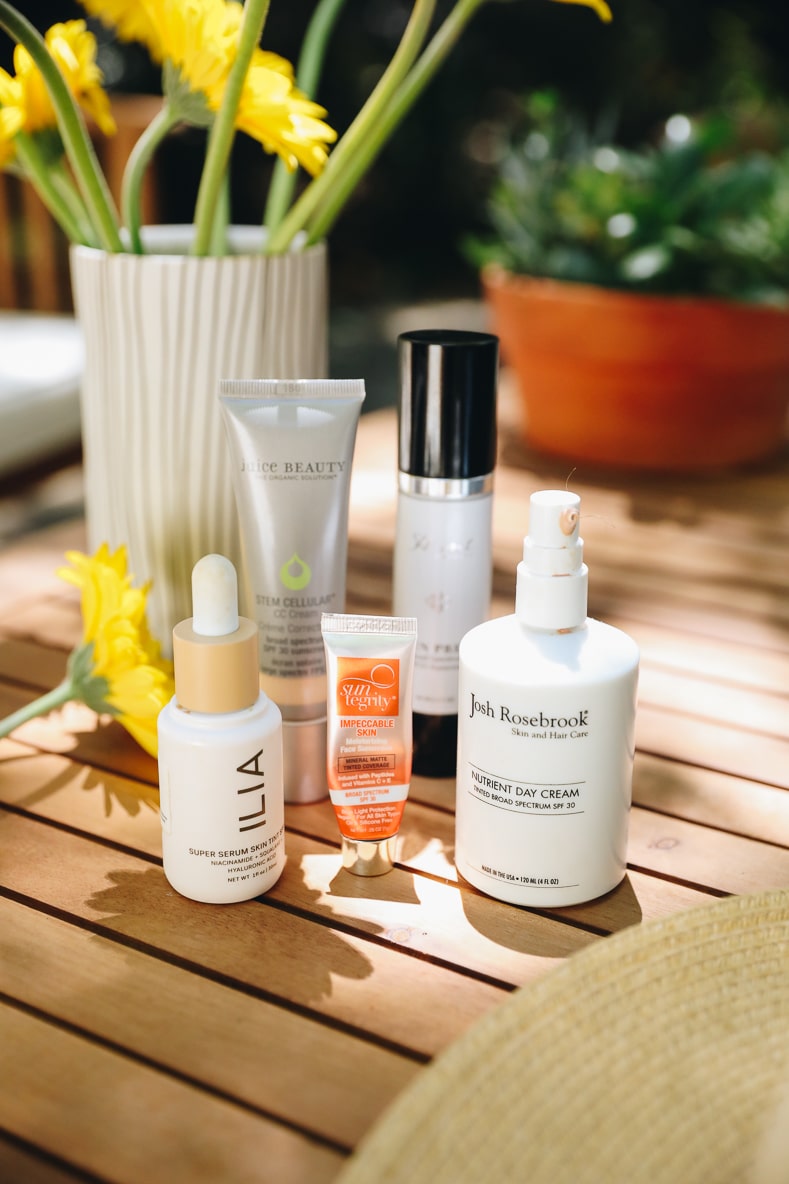 That's why I use a different body and face sunscreen. Also natural sunscreen tends to give that "white glow" that you get from pure zinc oxide so you will likely want a different formula for your face so you don't look like a ghost. Although if you're into that – go for it!
I've spent the last few years trying out different natural face sunscreens but in the last year or so brands have come out with some EPIC products. I can honestly say that the natural face sunscreens you can buy these days are just as good, if not better than conventional sunscreen. So with that, I thought I'd share my favorite natural and mineral face sunscreens with you and why I think each one is worth investing in.
Also! As mentioned yesterday, always look for a product that has Broad Spectrum SPF. Okay let's do this…
There are plenty of other natural facial sunscreen brands out there that I didn't include either because a) I don't like them or b) I haven't tried them. Consider this a running list that I'll add to if I discover others I like, but for now this list of the best natural face sunscreens seems pretty comprehensive with at least one option for everyone. Let me know in the comments below if there are any other face sunscreens you love.
Like this post? Here are a few others you might enjoy:
The Best Natural Face Sunscreens