You know what doesn't go hand-in-hand? Beauty product hoarding and moving. December and January were absolutely consumed by moving and I *finally* (much to C's pleasure) had to go through my beauty products and make some important decisions. Now, as a hyper-organized Virgo I'm actually pretty good about letting go of things that "don't spark joy" but what's a girl gonna do when all her beauty and skincare products spark joy?! It's been complicated to say the least.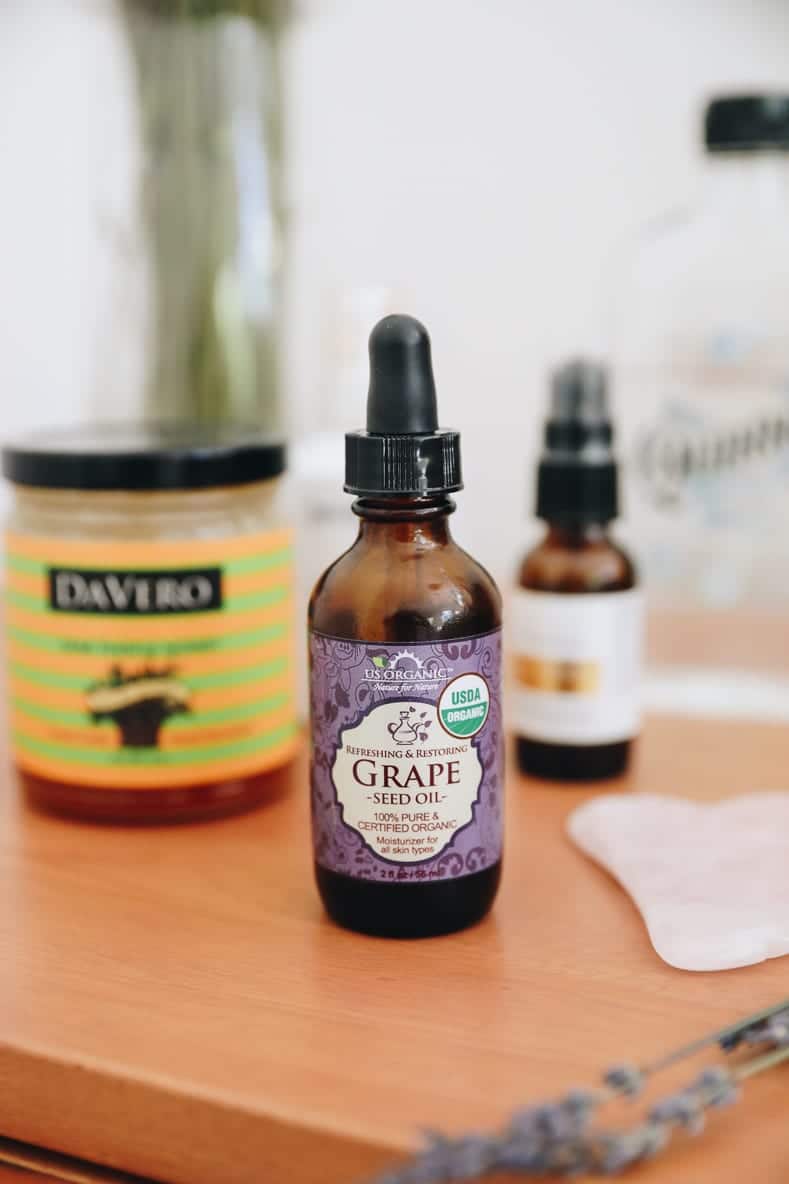 Now, I know I'm not the norm here. I'm actually not a big shopper and prefer to upcycle things rather than buy something new, but we all have our thing that we just can't get enough of and for me it's clean beauty. Which should come as no surprise given how often I talk about it around here. But like I said, I'm not the norm and even as a self-proclaimed beauty addict, things can get a little too complicated for me. So I can only imagine how someone who is looking to switch to cleaner beauty and skincare must feel when entering into the black hole that is green beauty. So today I want to talk about how to simplify your skincare routine. Both in terms of what to use but also how to save money on products. Because while I may love trying out new products and experimentation, putting together a skincare routine can actually be quite simple (and affordable!).
But first thing's first we need to talk about 2 things:
1) How to Properly Apply Your Skincare Routine
2) Why spend more or less on skincare
For 1) I've already written a blog post about this. As I mentioned in the post, your skincare routine can be anywhere from 5-20 steps. How complicated it gets is up to you. I shared the very basics: cleanse, tone, serum, moisturize, spf but you are welcome to add on. If simplifying your skincare routine is a priority I recommend sticking to the 5 basics.
For 2) what you spend on skincare is entirely up to you. Today I'm going to share how to simplify i.e. spend the bare minimum for clean beauty without sacrificing too much quality BUT if you're like me and you want that rare flower only grown in the Himalayas infused into your oils, you have to be okay with paying for it. Are there benefits to it? Yes. But just because there are benefits doesn't mean it is essential. I do my very best to stay away from recommending anything too expensive around here, but occasionally there are products that really are worth the money. Others, not so much. That's really what this post is about. Let's get into it.
How To Simplify Your Skincare Routine
Let's assume you're taking a bare minimum approach and just doing the 5-step process of cleanse, tone, serum, moisturizer and spf the question then becomes where can you save money and/or find accessible products? Let's break it down:
1) Cleanser = Honey
I know what you may be thinking – honey as my cleanser? Yes, honey is an incredibly gentle and effective facial cleanser. Honey contains antibacterial, probiotic, and healing properties and is super nourishing and hydrating for the skin. Apply as you would a normal cleanser by wetting the face and using a dollop of honey all over. Remove with water and a washcloth. Note: you'll want to use raw honey here. The processed honey you find in teddy bear squeeze bottles has very few nutrients remaining and is effectively just washing your face with corn syrup. If you are removing makeup first, a simplifying hack is to use pure coconut oil or jojoba oil. Just apply coconut oil or jojoba directly to dry skin and place a warm washcloth on top to remove oil and makeup. Make sure you remove everything, especially with coconut oil because it is high comedogenic. Follow it up with your honey cleanser.
2) Toner = Rosewater or Witch Hazel
I've said it before and I'll say it again, there is no reason to spend a lot on toners. I've used expensive toners and cheap toners and there is very little difference. Most Whole Foods and health food stores will carry rosewater or witch hazel which are both effective toners for balancing the pH of your skin and/or removing any remaining impurities. Just be sure to read the bottle to ensure there aren't a bunch of extra added ingredients. You want pure rosewater or witch hazel.
3) Serum = Spend your $$$
If you're going to invest in any part of your skincare routine, it should be your serum. Serum is the added boost step. It's where you indulge your skin in whatever you are looking to support. Whether it's an added boost of vitamin C, anti-aging products or acne-soothing, if you're going to spend money on your skincare it should be on your serums. I recommend not cutting corners here. I spend a lot on serums because they're effective. Here are my favorites:
4) Moisturize = Pure oils like rosehip seed oil or grapeseed oil
There are TONS of moisturizing oils out there. Each one touting its benefits but to be honest, you can get away with spending much less. I may love my mix of oils specially tailored to my skin but I do not think anyone should be spending a ton of money on their oils if it's not something they care that much about. Many people have a lot of success with pure rosehip seed oil, which is great for redness and scarring. My personal favorite pure oil is grapeseed oil which works super well for my dry, acne-prone skin. Another option is squalane oil which people with oily skin tend to love. Just make sure you're ordering quality products. Look for cold-pressed and organic where possible.
5) SPF = Keep it simple
Honestly, there aren't a ton of cheaper clean SPFs out there. I'm currently working my way through a bunch of facial SPFs trying to find a safe and effective one that works for sensitive skin. My absolute favorite is the Josh Rosebrook Nutrient Day Cream ($85) but I get that it's expensive. C uses the Suntegrity Moisurizing Suncreen ($45) which he loves and finds effective so this is a cheaper option. Let's just say that this is work-in-progress, but for the love of god please do not skip SPF!
Would love to hear from you guys if you find these types of posts helpful. My goal is always to make the clean beauty space more accessible to you. There is a learning curve, but as you can see it doesn't need to be too complicated. Please let me know in the comments below or shoot me an email if you find this helpful and want to see similar posts. Ideas are always welcome.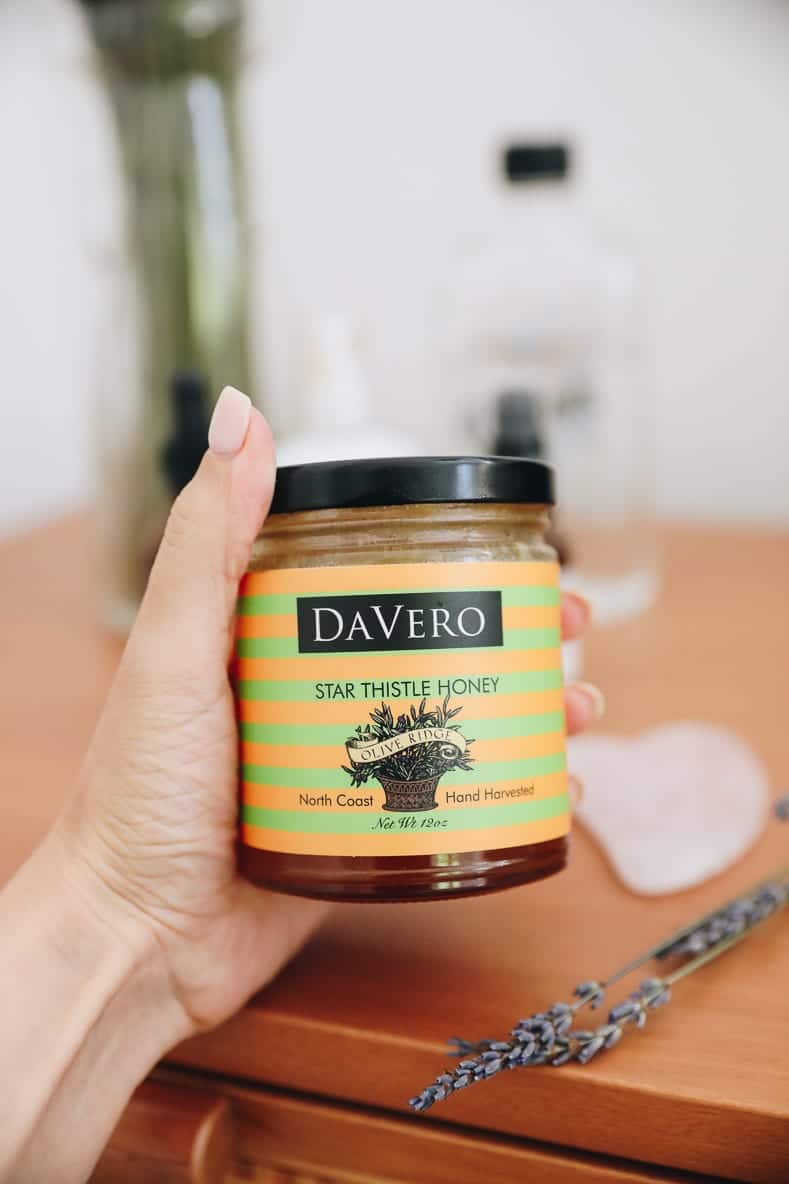 Like this post? Here are a few others you might enjoy: