From lettuce to cucumbers to peppers and potatoes, summer farmers' markets are packed full of all the vegetables. So if you're looking for inspiration for your next picnic or BBQ, here is a list of summer salad recipes for you to enjoy all season long!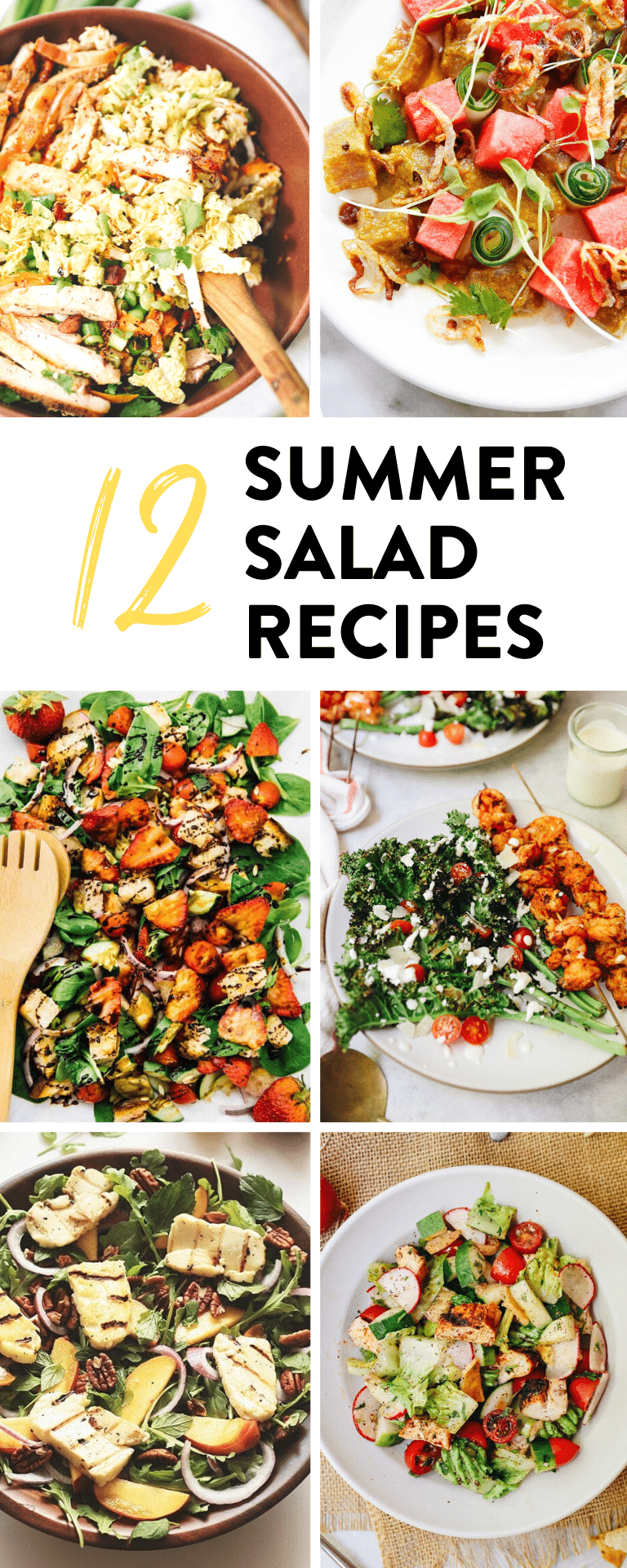 For some reason I am more inspired by the produce and comforting recipes of fall and winter than I am during the summer. It seems a bit counterintuitive because produce is so abundant in the summer but I've always been a fan of soups and stews so sometimes I struggle with my summer salad game.
Having said that, I can always count on a salad to deliver in the summertime! I love experimenting with dressings and different ingredients to make sure my salads are packed with flavor and never boring. So if you also struggle with keeping salads interesting, I've rounded up my 12 favorite salads to enjoy during the summer months.
What's in Season in the Summer Months?
Really the question is, what's NOT in season in the summer months? For much of the northern hemisphere summer runs from May-September. In that time you can expect to see plenty of fruits and veggies in season including:
Late Spring/Early Summer:
Asparagus
Avocado
Berries (blueberries, strawberries + blackberries)
Broccoli
Bok Choy
Lettuces
Radish
Snap Peas
Middle of Summer:
Cucumber
Corn
Peppers
Stone Fruit (Peaches, Plums + Cherries)
Tomatoes
Watermelon
Zucchini
End of Summer/Early Fall:
Apples + Pears
Cauliflower
Onion
Potatoes
Squash
…and so much more! Here are some healthy summer salad recipes to keep you full all season long.