It's the most wonderful time of the year! …or something like that. I actually really enjoy the holidays and love gathering with my favorite people around a delicious meal. Bonus: Christmas cookies! I participated in my first Christmas cookie exchange last year and absolutely loved getting to share some of my favorite healthy christmas cookies with our friends. I really loved baking cookies for my friends and gathering to celebrate as a group. What can I say?! I'm a Jew who loves Christmas!
Making Cookies in Advance
Whether you're getting together with friends and family for a baking day ahead of the holidays or just want to know how to store your healthy Christmas cookies, I wanted to pass along a tip that I found to be helpful during what can be a hectic time of year. You can 100% make your cookies ahead of time. I recommend two ways of making your cookies in advance:
Pre-make the dough and freeze – most cookies can be pre-made and rolled into a log and stored in an airtight container. When you're ready to bake, remove from the freezer and allow to thaw for 10 minutes before cutting log and placing on a baking sheet
Bake your cookies and then freeze – If you know you have an event coming up or a party to attend you can absolutely bake and freeze your cookies in advance. Just take them out of the freezer the night before to thaw. This will ensure ultimate freshness rather than leaving them at room temperature or even refrigerating them. Store in an airtight container and store for up to a month or two before enjoying! If your cookies have some type of frosting or topping, my personal recommendation is to just freeze the "base cookie" and complete the frosting portion after you've thawed them. Frosting doesn't tend to freeze as well as the base cookie.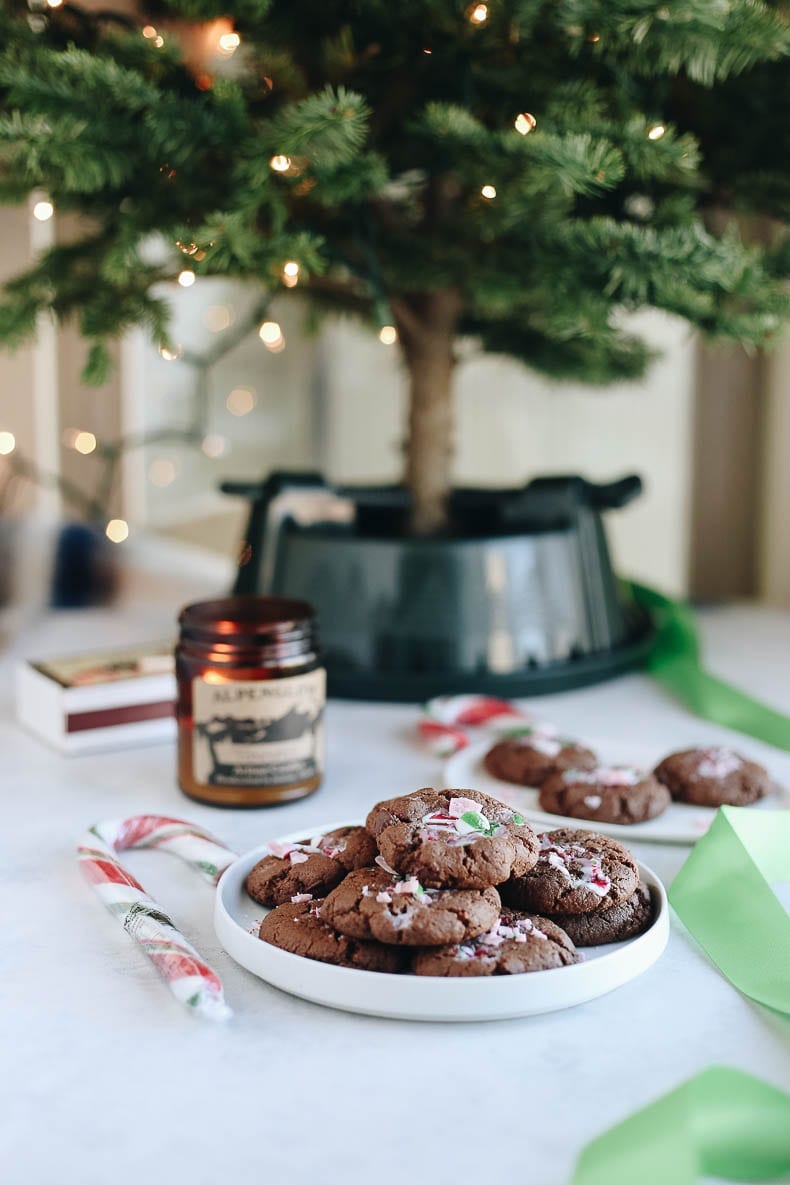 Most importantly: enjoy the company! Cookies are great and all, but the holidays are just about food. Also don't stress too much about "overeating" or "cheat meals". Just enjoy the damn cookie (or 3!).
JOIN THE THM NEWSLETTER
Join 20,000+ members of the THM Community to get access to exclusive recipes, healthy lifestyle tips and behind-the-scenes news from our team!
10 Healthy Christmas Cookies