This creamy and hearty Healthy Split Pea Soup is packed full of vegetables and plant-based protein for a delicious meal in one! A healthy soup recipe ready in 40 minutes or less.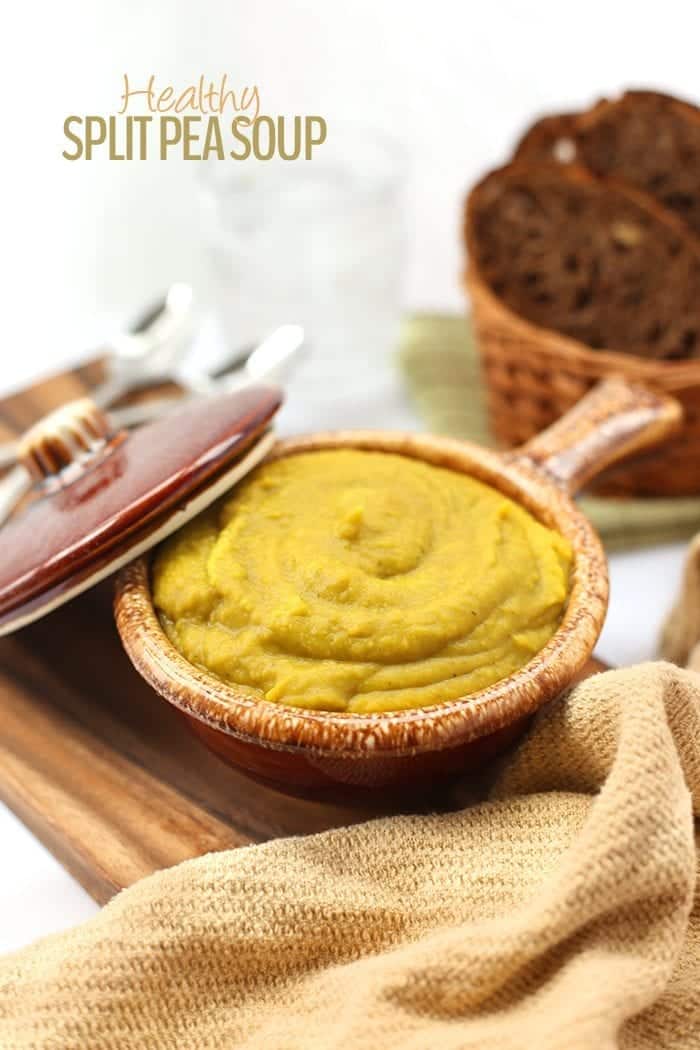 I couldn't possibly write a whole post on Split Pea Soup and not mention where my love of split pea soup evolved from. If you're from Toronto and have ever frequented United Baker's Dairy Restaurant than you know how incredible their pea soup is. When I say this is the "soup of all soups", I am not joking. This soup has superpowers….or SOUPerpowers if you will.
It also is packed full of a lifetime of memories. When I think of UB Pea Soup, my mind if flooded with a series of memories that take me from babyhood to present day. And as I'm sure you suspected, today's post will indeed be taking you down memory lane.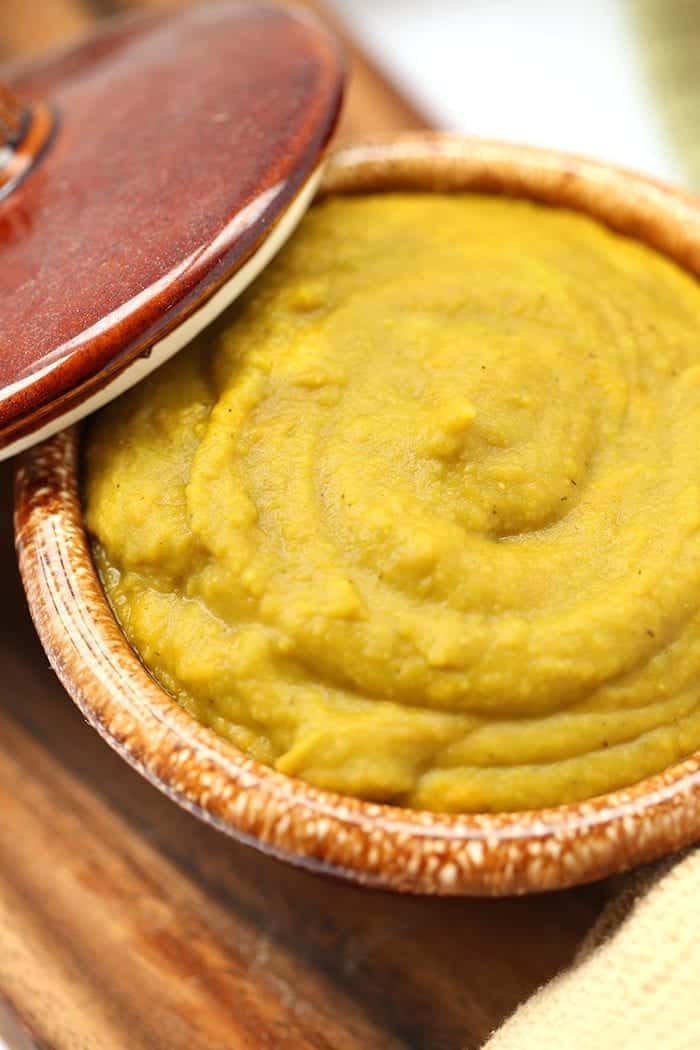 Fun fact, I actually had no idea United Bakers was the name of the restaurant until well into my teens. We always called it "Phil's" because one of the owner's names is Phil. Despite a massive sign outside the restaurant, it never occured to me that Phil's wasn't the actual name of the restaurant. And to this day my family still calls it Phil's 🙂
I also remember stopping there after Sunday School with my Dad so I could pick out a gingerbread cookie and they would sometimes give me a sprinkle cookie for free. No one makes sprinkle cookies quite like UB.
And when we were sick? Somehow UB's pea soup always made an appearance and like I said, it has magical curing powers.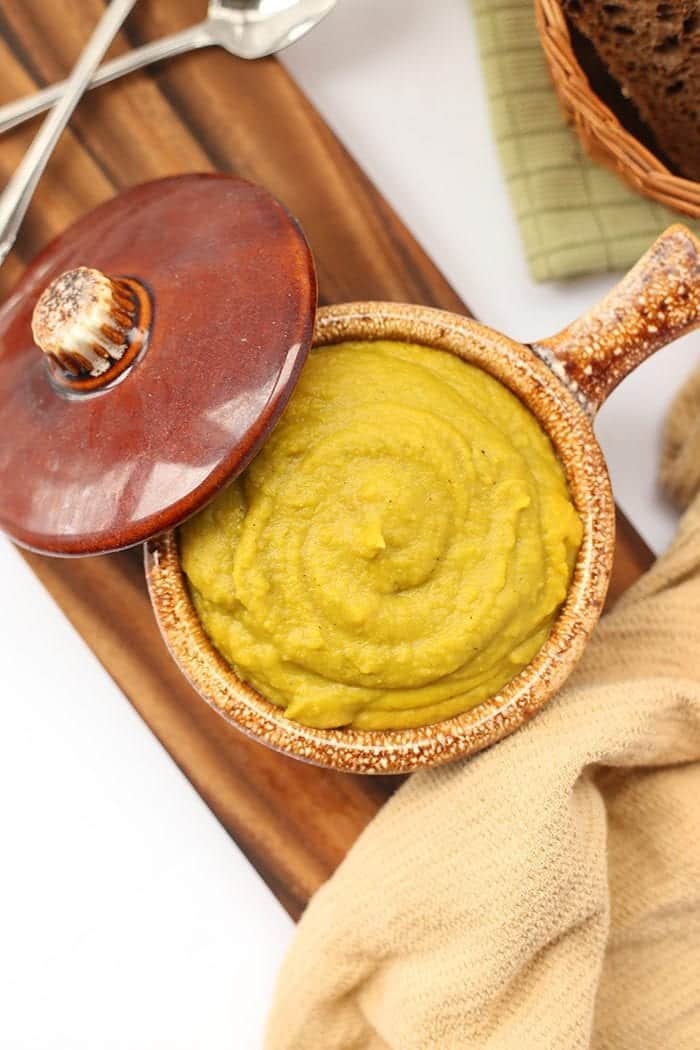 Unfortunately it didn't have to ability to pass my exams for me, but my freezer at McGill was always stocked with pea soup that my parents would bring with them in a cooler from Toronto. Yes, my parents schlepped pea soup 5 hours just to ensure I didn't starve during exams. I can single-handedly thank UB for feeding me while I last minute crammed for Intro to Neuro.
And of course there's the magical moment when you bring your boyfriend there for the first time. It's like a right of passage. And a mandatory ceiling mirror selfie is most definitely called for.
My most recent memory at UB was rekindling with the one and only Jess and fan-girling over Bonnie Stern. Who woulda thought that almost a year later she'd be the other half of Team Maven? Have I mentioned this pea soup does magical things?!
So in honour of a restaurant that holds a special place in my heart, I made my healthy version of split pea soup. It will never top the original (nor should it) but it's full of love and memories…just without the butter 😉
Print
Healthy Split Pea Soup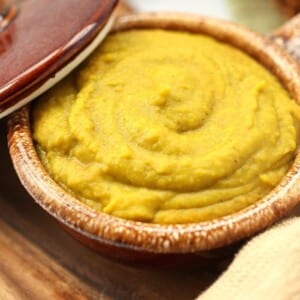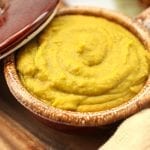 Prep Time:

10 minutes

Cook Time:

40 minutes

Total Time:

50 minutes

Yield:

6

bowls

1

x
Instructions
Add coconut oil to a large pot over medium heat.
Once coconut oil has melted add in onion and saute until translucent (about 5 mins).
Add in garlic cloves, carrot, celery and sweet potato and cook for another 5 mins.
Top with split peas, vegetable stock, salt, pepper and spices and bring to boil.
Cover with lid and lower to a simmer for 20 mins.
Remove lid and cook for 10 more mins.
Turn off stovetop and allow soup to cool slightly.
Once cool enough to handle, blend using an immersion blender or in batches with a standard blender.
Serve warm.
Will keep for up to one week in the fridge and months in the freezer.

Is there a restaurant or dish that holds a lot of memories for you? Split Pea Soup, love it or love it?
JOIN THE THM NEWSLETTER
Join 10,000+ members of the THM Community to get access to exclusive recipes, healthy lifestyle tips and behind-the-scenes news from our team!