Visiting Alaska soon? Don't visit without first reading this Alaska Travel Guide to Juneau Alaska. If you've got three days to spare, be sure to spend it in Juneau and explore glaciers, gorgeous hikes and a wonderful food scene.
I'm finally sharing my very long overdue post from our trip to Alaska! Originally my plan was to share the trip in its entirety in one post, but as soon as I sat down to write this I realized there was no way I could do that. We covered a lot of ground during our trip to Juneau and Glacier Bay National Park, so rather than cram it all into one, I thought I'd break it up with this 3 days guide to Juneau Alaska and my guide to Glacier Bay National Park in a separate post.
For now, I thought we could jump into Juneau Alaska.
If I'm being totally honest, Juneau was not on my radar before this trip. I take zero credit for organizing any of this and all credit instead goes to C's parents who planned it all. We just hopped on board for the ride. It was on C'd dad's bucket list to visit Glacier Bay and Juneau is the natural launching point for this adventure. We ended up having 3 full days there on either side of our trip to Glacier Bay so we had plenty of time to cover a lot of ground throughout this tiny city.
But first, here's a video recap of our whole trip!
TIPS FOR VISITING JUNEAU
Before I get into where we stayed, went and ate, I thought I'd give a few tips to anyone traveling to Juneau Alaska:
1) BRING A RAINCOAT. I can't stress this enough. You are in the middle of a rainforest. It will rain. A LOT.
2) The temps are also pretty cool so make sure you bring layers for below your raincoat.
3) Expect a lot of cruises. Juneau is one of the many stops on the Alaskan cruises that come through Alaska in the summer. The main area downtown was definitely created just for them and is full of kitchy shops with a lot of Alaska t-shirts…try to avoid those.
4) Juneau is super walkable so except the day when you head out to the glacier, don't bother renting a car.
Those are my main tips, but I've included some other ones throughout the rest of the post. With that, here's your Juneau Travel Guide:
WHERE TO STAY IN JUNEAU ALASKA
Juneau is tiny so to be honest, where you stay in town is not a big deal, but be prepared for fewer options and high prices
Four Points Juneau – we stayed here for the first two nights and it did the trick. Not anything to write home about, but nothing to complain about either. Right on the water and walking distance from everything.
Silverbow Inn – definitely more charming than the four points, this was a nice B&B in the middle of town. The owners were super nice and the breakfast was awesome.
WHAT TO DO IN JUNEAU ALASKA
Mendenhall Glacier – definitely the reason people visit Juneau. There's a couple ways to get there, but if you're a small group the shuttle is your best bet but for bigger groups consider renting a car for the day (it's cheaper). Hike around the glacier or shell out for a canoe/kayak ride in the lake or a hike on the glacier. We didn't do either of these, but honestly the trails around the glacier gave us plenty to do. Stop by the visitor's center too.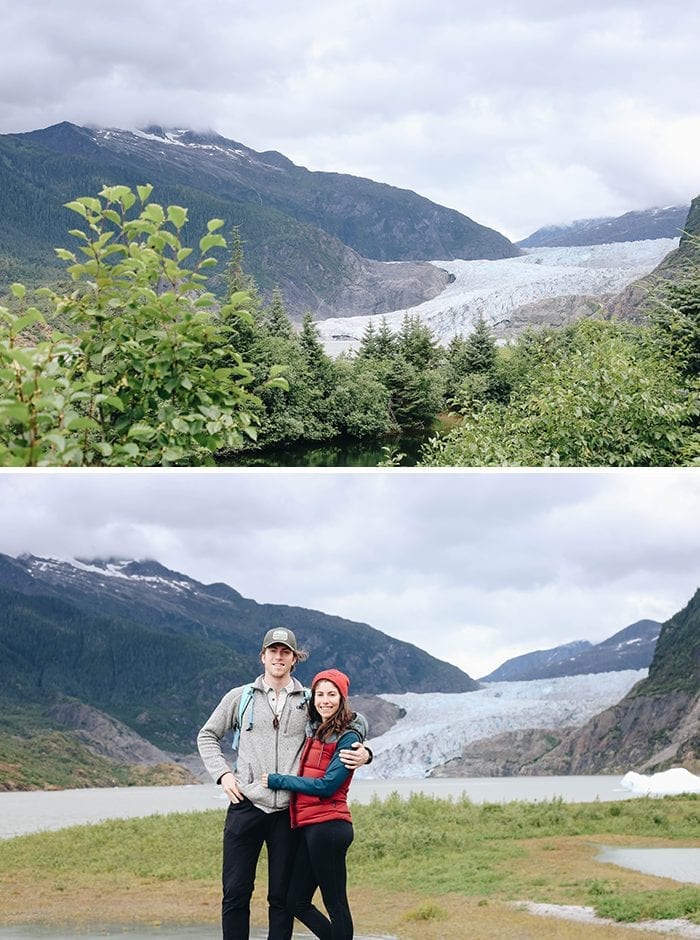 The National Shrine of St. Therese – a beautiful church in the wilderness that feels like it fell from the sky. The property was beautiful and peaceful to walk around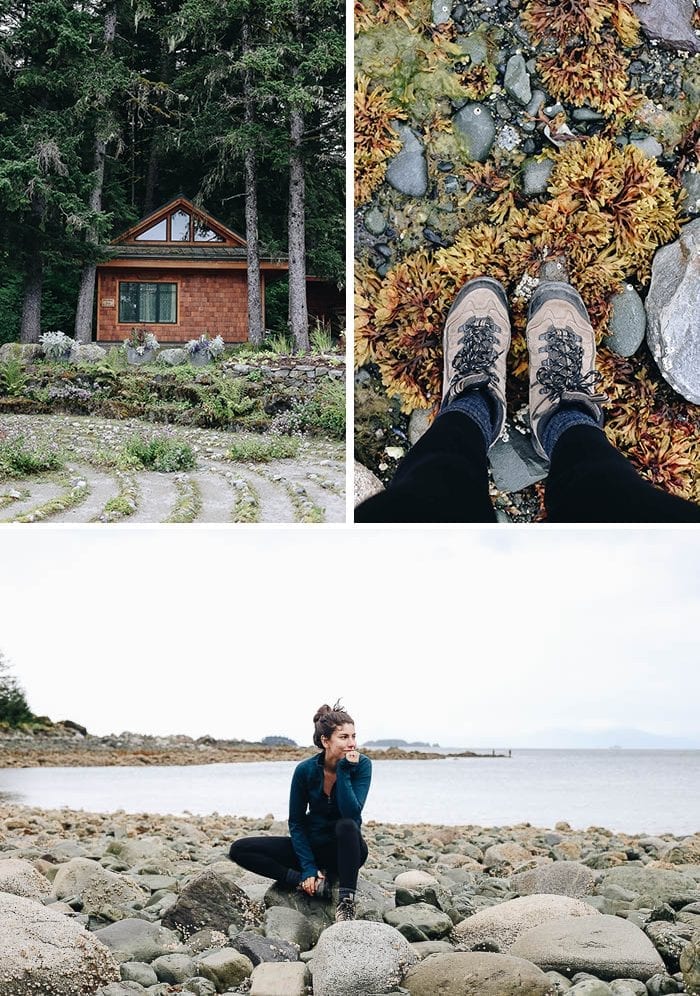 Tram up Mt. Roberts – admittedly we didn't do this (C and I slept in), but C's parents did. It offers views over the Gastineau channel and some hiking trails up near the top. Another option if you're looking for an activity is to hike up and then take the tram down. If you spend $10 each in the gift shop you get a free tram ride down.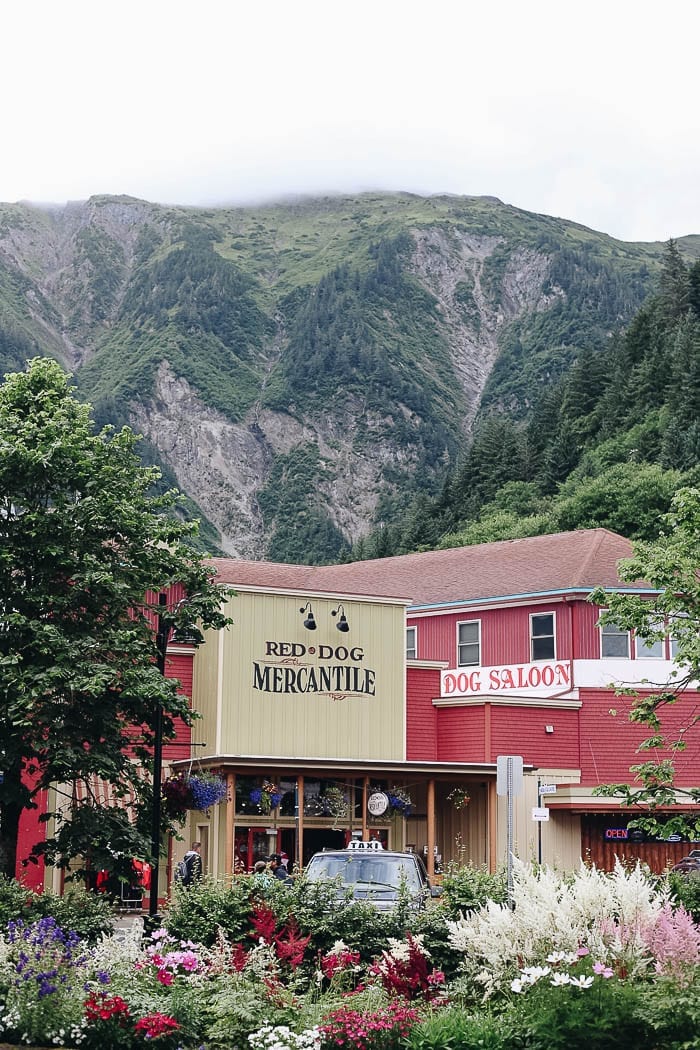 Perseverance Trail – there are plenty of trails in the area but this was the one we chose. It's a nice, easy trail with beautiful views through the rainforest. It's about a mile walk from town, so factor that in but ended up being around a 5 mile hike without the to-and-from.
Dog Mushing Summer Camp – Maybeeeee the highlight of our trip! But what can I say, I'm a total dog person. If you've ever wanted to go dog sledding but are visiting Alaska in the summer, definitely sign up for the dog mushing adventure. The dogs were SO happy to run and we got to pet them, learn more about dog mushing and play with puppies. Day.Made.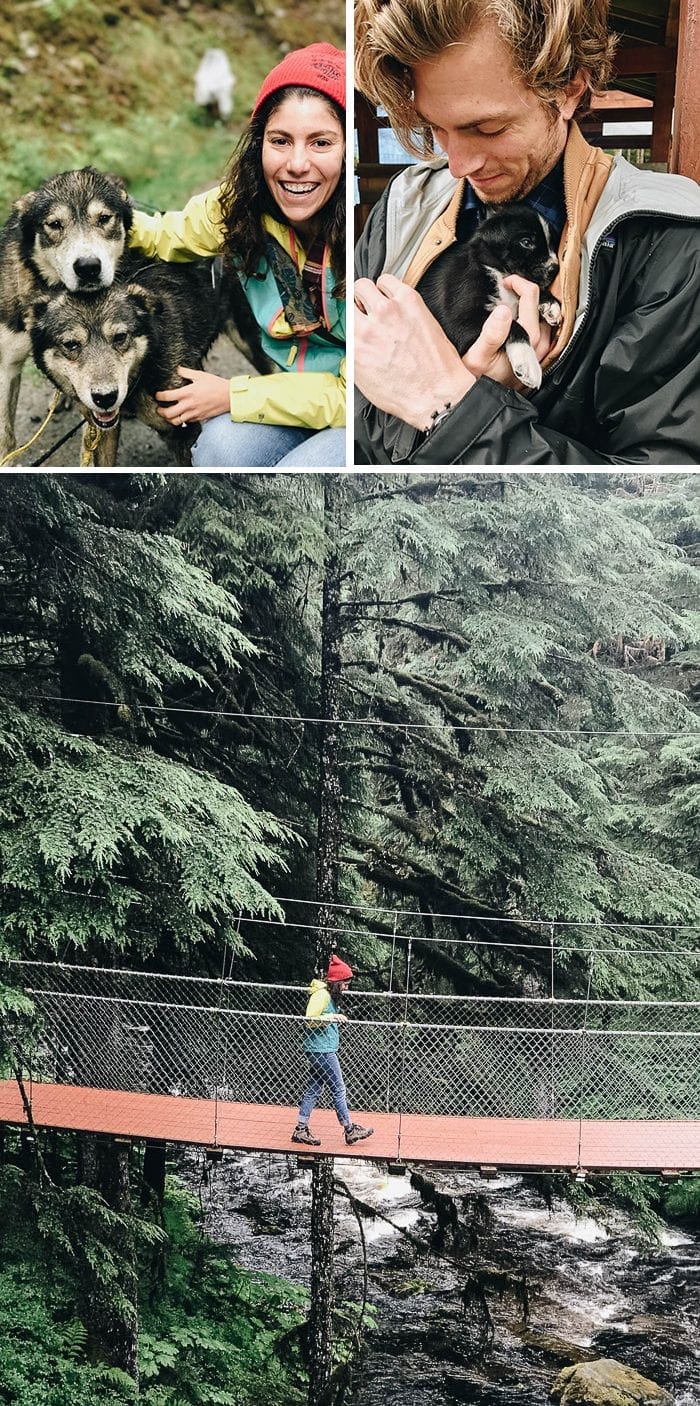 Yoga at Rainforest Yoga– For a rainy day activity, I recommend checking out this community yoga spot. They don't have many classes so check out their schedule, but it's a warm, local community and my Forrest Yoga class was wonderful!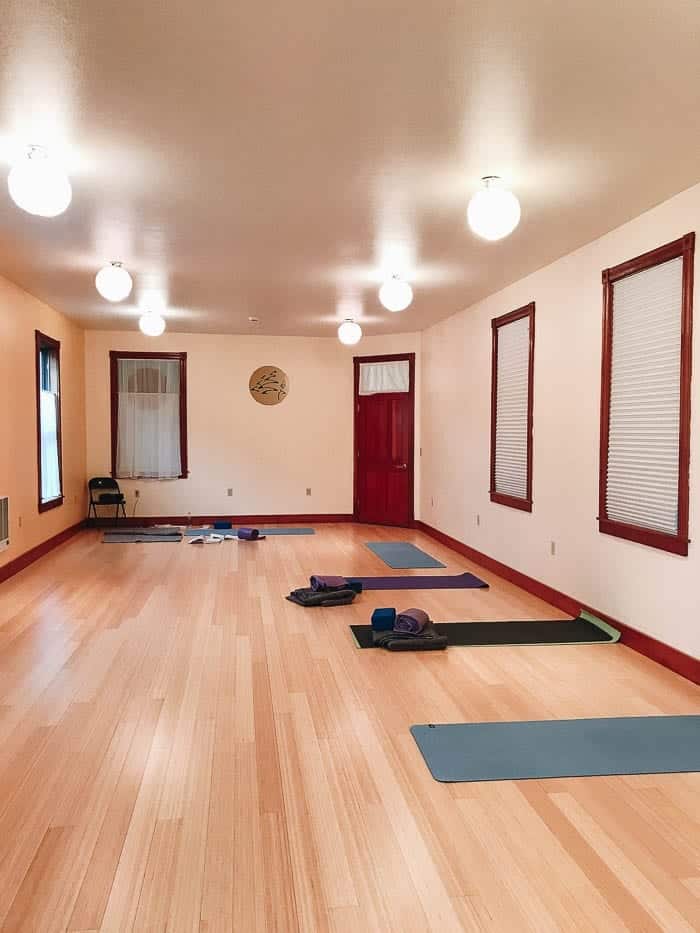 Alaska Brewery Tour – this is less of a tour and more of a drink and hear the history kind of experience, but it was actually very good! The "tour" costs $20 and includes a shuttle ride to and from their download merchandise store (they don't have alcohol at that location) and the pours are generous. A good deal and another great indoor activity for the rain.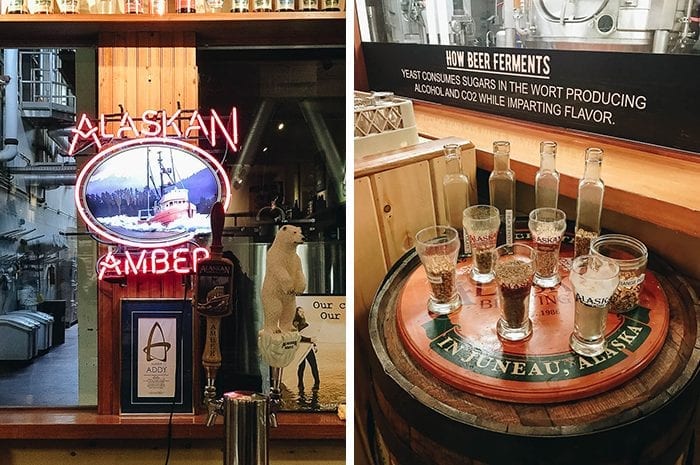 WHAT WE ATE IN JUNEAU ALASKA

Pretty sure we ate everything there is to offer in Juneau! Here are some of our favorites:
Rockwell – We went here twice and loved it! The beer on tap selection is impressive and their menu has a lot of options if you're travelling with a big group. Loved the brussels sprouts and greens salad!
The Rookery Cafe – Cute cafe that serves up salads, sandwiches and baked goods.
Sandpiper Cafe – The ultimate breakfast restaurant in Juneau, it's hard to top Sandpiper. The food is so good, though prepare yourself for huge portions. Definitely order anything with their smoked salmon, an Alaskan specialty!
V's Cellar Door – A Mexican-Korean fusion restaurant in Juneau?! Trust me on this one. Their mix and match rice bowls are insanely good!
The Hangar on the Wharf – Definitely a tourist joint, but the food is actually surprisingly good! Though you really can't go wrong at a fish spot in Alaska.
The Island Pub – This pizza joint is on Douglas Island right across the channel from Juneau (a 5 minute drive away) and the pizza is delicious. For a post-hike meal, you're gonna want to hit up this spot.
60 Degrees Coffee – serving up great coffee that can be infused with local Alaskan chaga mushroom. The wellness junkie in me loved this place
Amalga Distillery – a gin and vodka distillery right in the center of town. Drinks are CHEAP ($5!) and delicious so definitely stop by. No food though so heads up but V instagrammable!
Rainbow Foods – Need to resupply? Rainbow is the local area health food shop, which has all your usual grub. Stopped in to pick up some snacks, but they do have a hot bar if you want something quick and healthy to-go.

Be sure to check out my post on the next leg of our trip, Glacier Bay National Park!
Like this post? Here are a few other Travel Guides you might enjoy:
Banff National Park Travel Guide
What to do in Boise, Idaho
British Columbia Travel Guide
JOIN THE THM NEWSLETTER
Join 20,000+ members of the THM Community to get access to exclusive recipes, healthy lifestyle tips and behind-the-scenes news from our team!